Our Coaches
At ActiveSG Aikido Club, we work with Aikido instructors with many years of experience teaching both children and adult classes in Singapore.
Our instructors have diligently studied Aikido and have their Dan certification awarded by Aikido World Headquarters (Aikikai).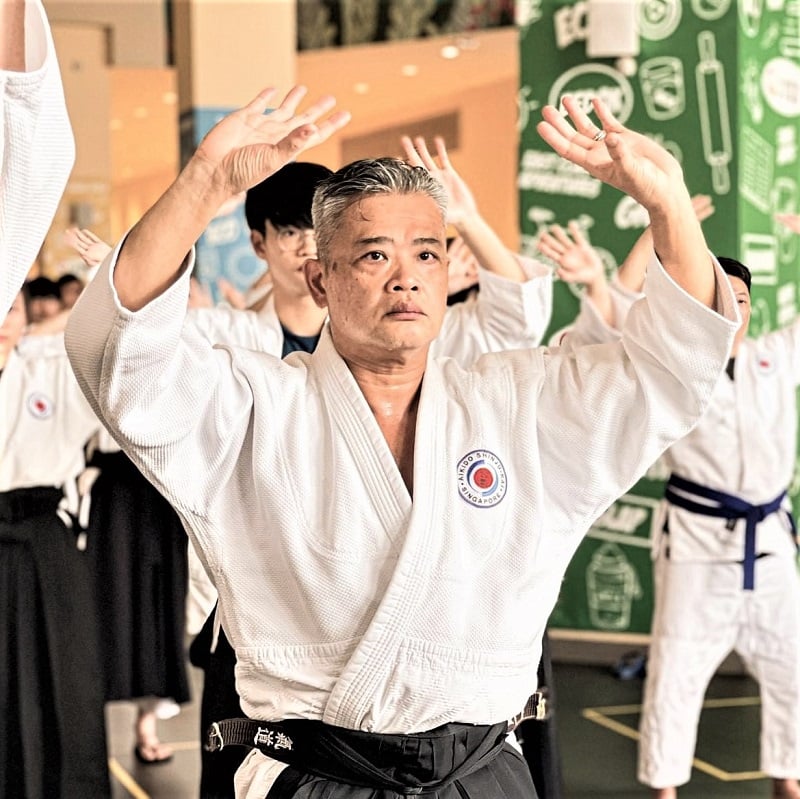 Alex Tan
3rd Dan Aikikai
Aikido Shinju-Kai
Alex started practicing Aikido in 2012 to bond with his two teen kids, subsequently fell in love with the art and has been relentlessly pursuing it since. He believes Aikido is more than just a Martial Art, that its philosophy has many teachings to improve oneself as a human being. He is passionate in teaching both children and adults, employing high standards of Aikido training, to help improve one's discipline, self-control and confidence.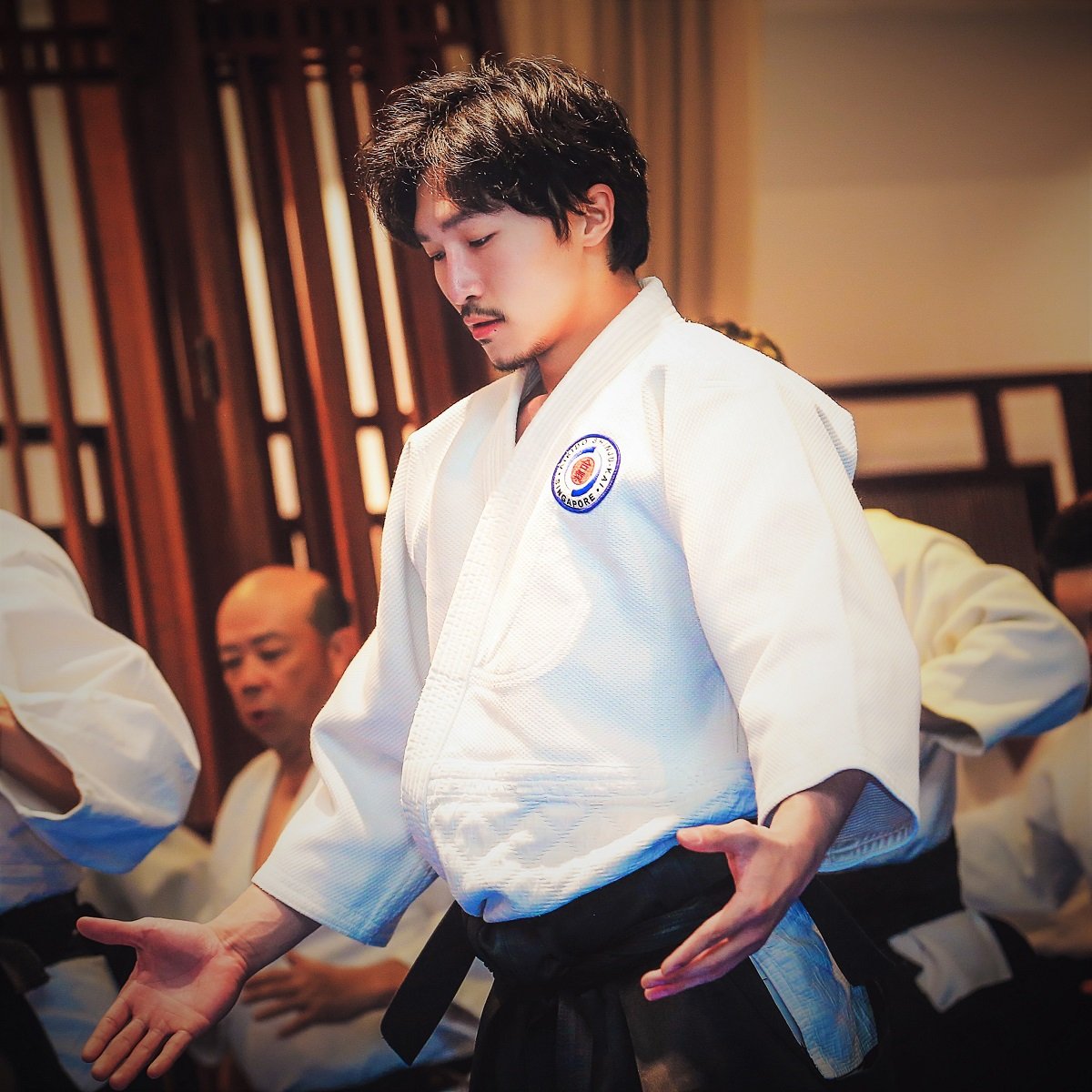 Alexander Lee
5th Dan Aikikai
Aikido Shinju-Kai
Alexander started Aikido at the age of 6 years old and have been diligently walking down the path of an Aikido, Budo practitioner for over 20 years. He has trained and lived in Japan Aikido Headquarters Dojo as a Kenshusei, Uchi-Deshi (live-in-disciple) under the Founder's grandson in Tokyo. He teaches Aikido full-time and currently holds a 5th Degree (Dan) black belt, certified by Aikido World Headquarters (Aikikai) in Japan.
He believes that Aikido is more than just a Martial Art. He believes that the philosophy of Aikido has many teachings to educate a person and to improve one as a human being.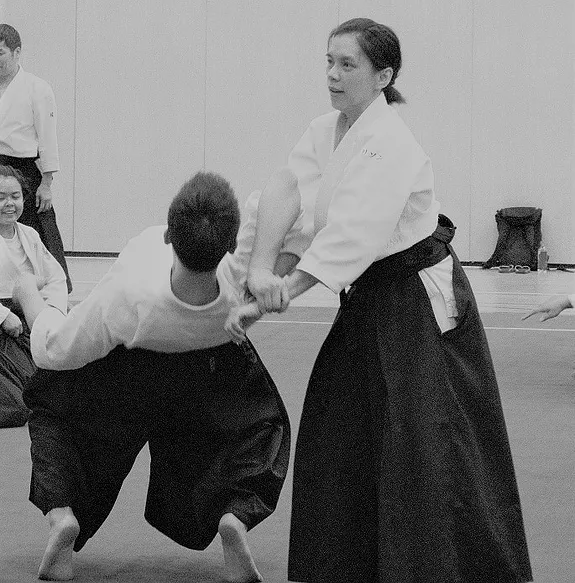 Alison Wong
4th Dan Aikikai
Makoto Aikido
Alison has been practicing and conducting Aikdo training for more than a decade. She most recently attained her 4th Dan in 2019. She is also a part-time Unarmed Combat Instructor with ICA and part-time Close Combat Instructor with the SAF.
She has a passion in teaching both children and adults in accordance with the high standard of Aikido training. The fundamental and philosophy in Aikido had benefited her in many areas, especially for improving discipline, self-control and self-confidence, which is suitable for all ages.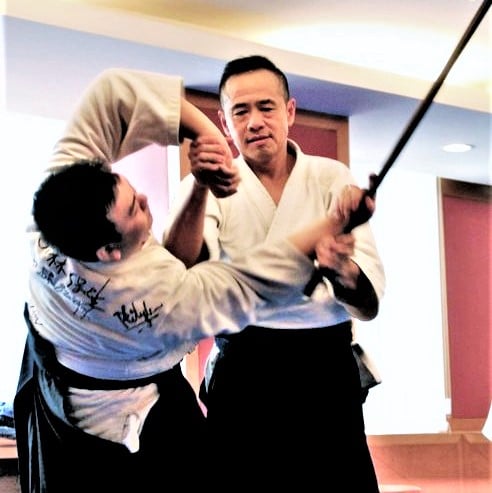 Bernie Ho
5th Dan Aikikai)
Makoto Aikido
ernie Ho is a retired Army & Police Officer serving in the Commando for 22 years & Gurkha Contingent for 18 years.
He had started Aikido training in 1998 and started the Gurkha Dojo in 1999. He had attained his 1st Dan in 2003. In 2010, he was appointed the Chief Instructor of Gurkha Dojo / Officer-in-charge of unarmed arrest training. During this time, he started Makoto Aikido.
Bernie is now a full-time Aikido instructor and his purpose is to promote Aikido for self-defence, with a high standard of instruction, while emphasizing harmony, discipline, self-control & self-confidence.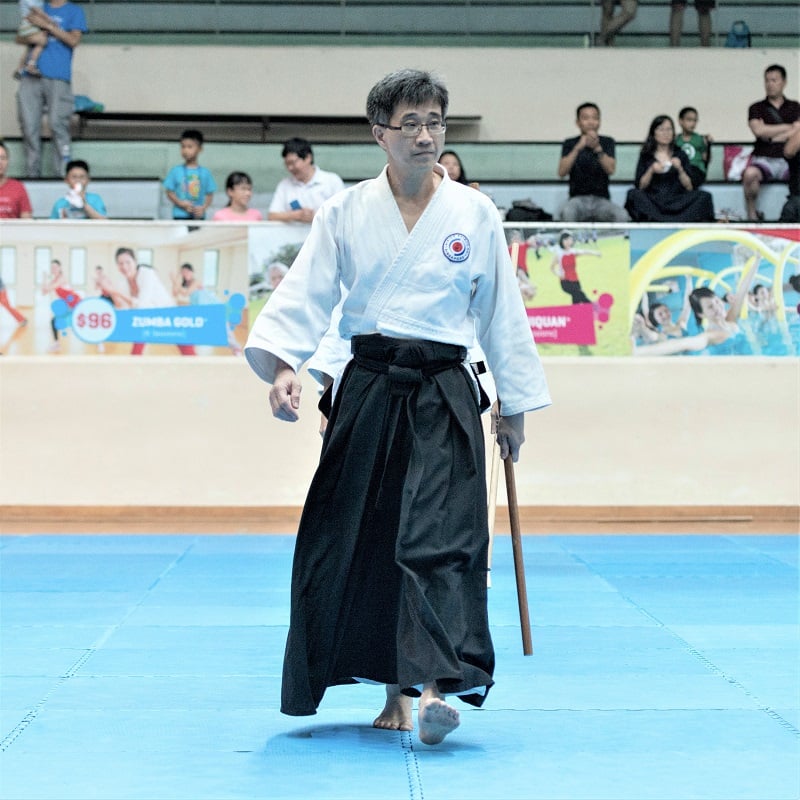 Cheong Mun Hong
3rd Dan Aikikai
Aikido Shinju-Kai
Mun Hong started his Aikido journey in 2006 and rose to the rank of 3rd Dan in 2019 while his stint as an assistant instructor started in 2014. He has since accumulated over 8 years of coaching experience with kids and adults.
His Aikido journey has taught him to live in harmony with both his inner-self and the external environment, which he wishes to share with his students.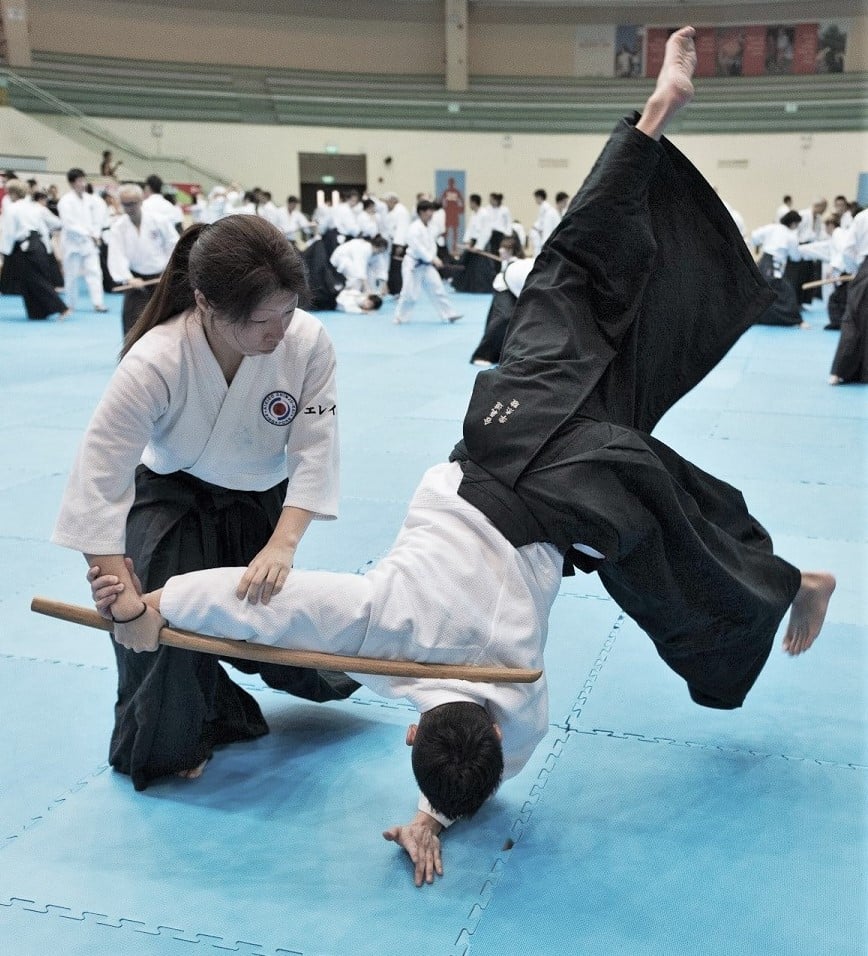 Elaine Ong
3rd Dan Aikikai
Aikido Shinju-Kai
Elaine started Aikido in 2012 and has been practicing for a decade. Being one of the few professional full-time Aikido instructors in Singapore, she is very experienced in conducting classes for children, youth and adults.
Her purpose in Aikido stems from its philosophy of non-violence and non-aggression, rooted in peace and harmony. She believes that the art of Aikido can change one to become a better person and bring positivity and values to ones' life and the society at large.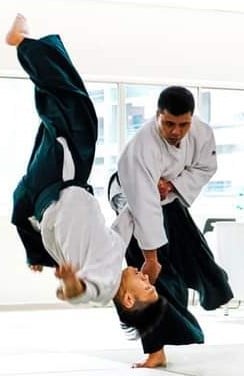 Muhammad Qairawani Bin Ismail
Muhammad Qairawani Bin Ismail
4th Dan Aikikai
Mumei Shudan
Qai started Aikido training in 2004 during his days in Singapore Polytechnic and has acquired over a decade of experience as an instructor. In the pursuit of deeper skill and knowledge, he travelled to Japan and other dojos around the world over the years, and it is this period which allowed him to evolve his ideas and philosophy about Aikido.
Qai firmly believes that Aikido is for peace and for bringing people of all ages and sizes together, helping to shape one's character. He hopes to share the beauty of Aikido with all.
Patrick Chan
3rd Dan Aikikai
Aikido Tai Shin Kai
Patrick is an avid martial artist with training in seven different arts. As a former policeman, he brings a unique perspective to his Aikido lessons. Combining practical real-life self-defence application with experience from various martial arts, he makes classes interesting and practical while ensuring students master the fundamentals of Aikido.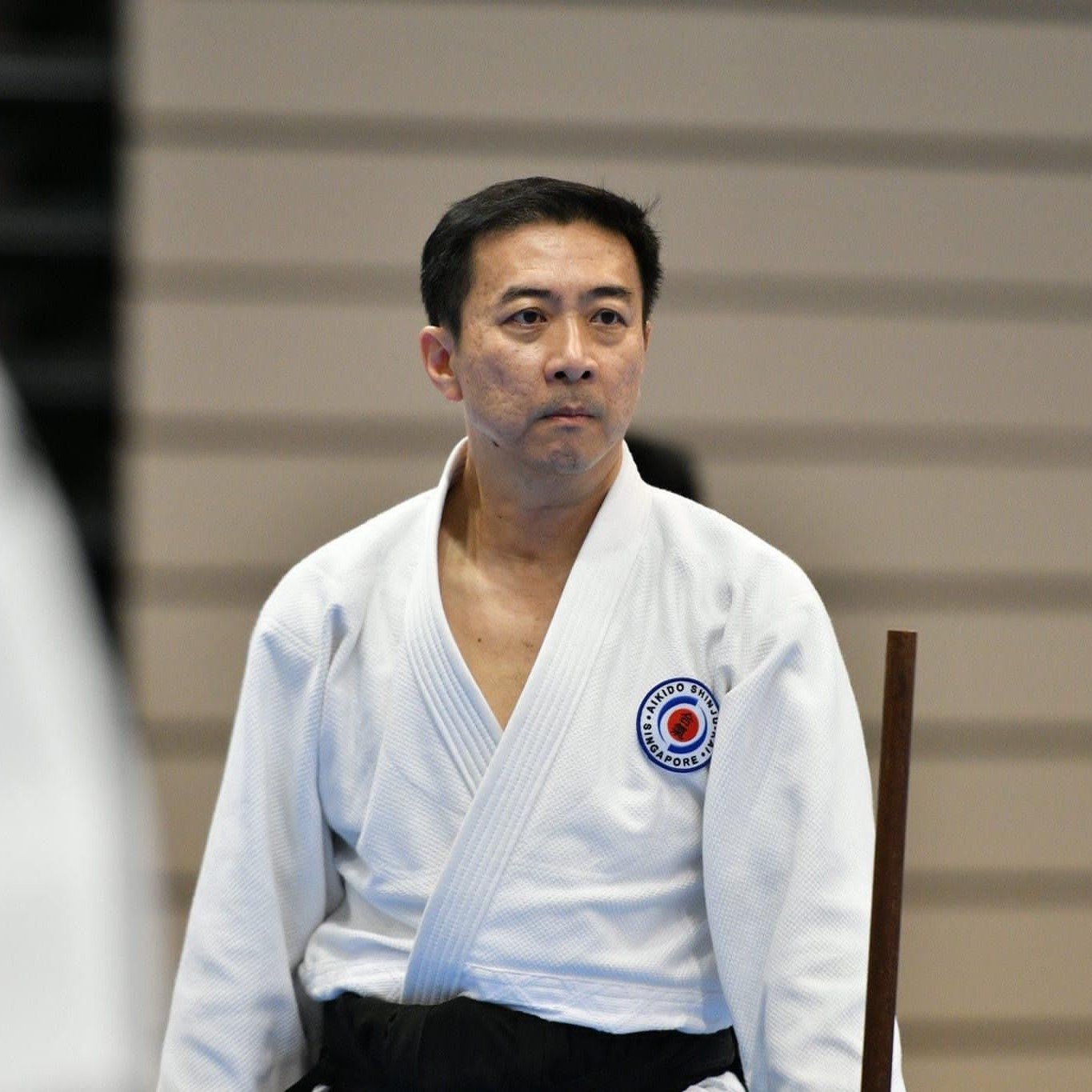 Robert Choo
3rd Dan Aikikai
Aikido Shinju-Kai
Robert Choo has been in the Aikido community for close to 20 years and has acquired over 10 years of experience as an instructor. Sharing his passion to children as young as 5 years old, teenagers and adults well into their 50s, Robert can often be seen, expressing with enthusiasm on his "founding" of Aikido and how it has been part of his life since.
Today, his passion still burns brightly, as he continues to be an inspiration to his students and those around him.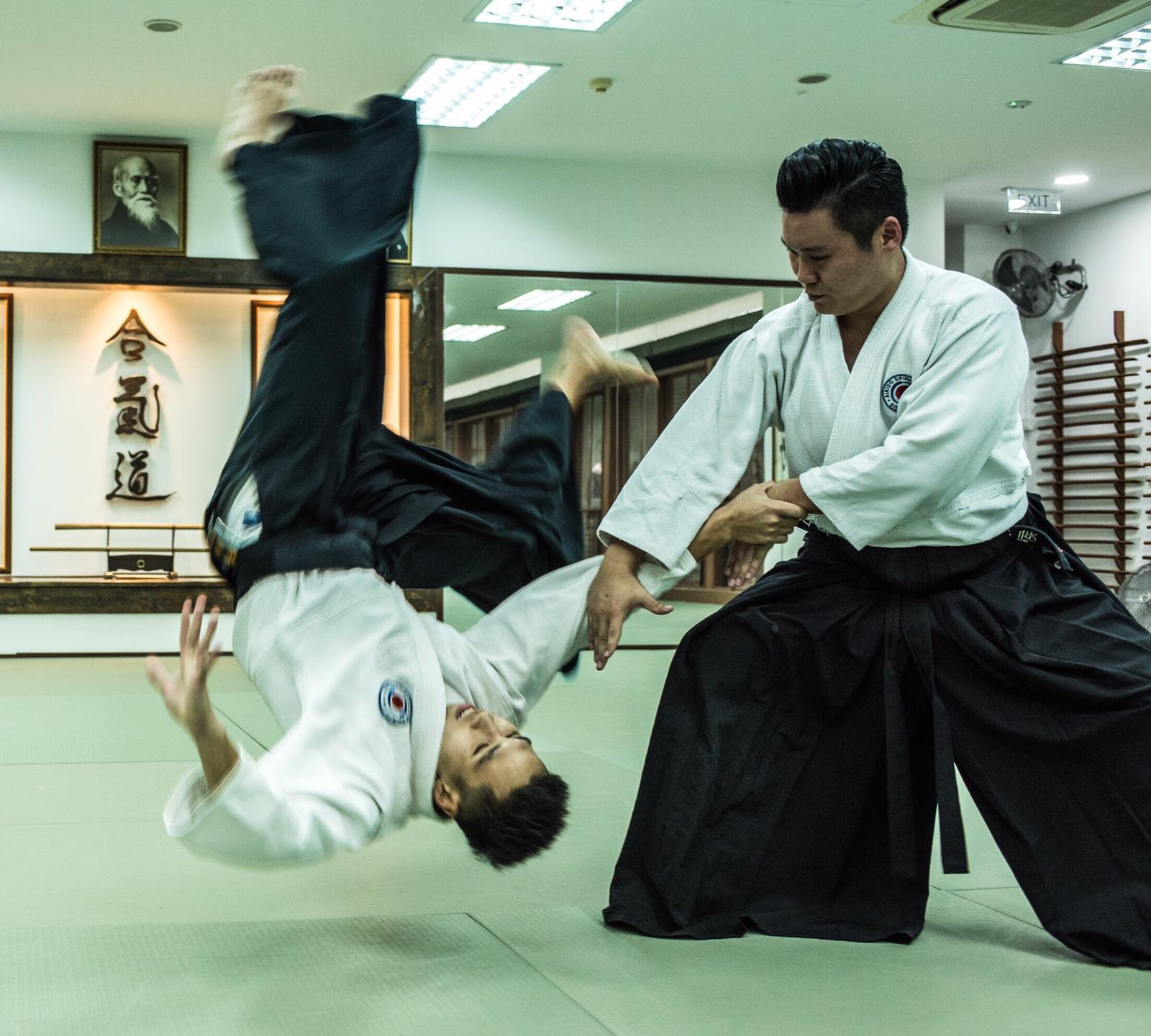 Robin Tan
4th Dan Aikikai
Aikido Shinju-Kai
Robin Tan is a full-time instructor of Aikido Shinju-kai (4th Dan). He started training Aikido at the age of 10, and have been teaching since 2012. Robin's goal is to spread Aikido to the community and to educate young practitioners that Aikido is not only a form of martial arts, but also a training of self-improvement of one's character and lifestyle.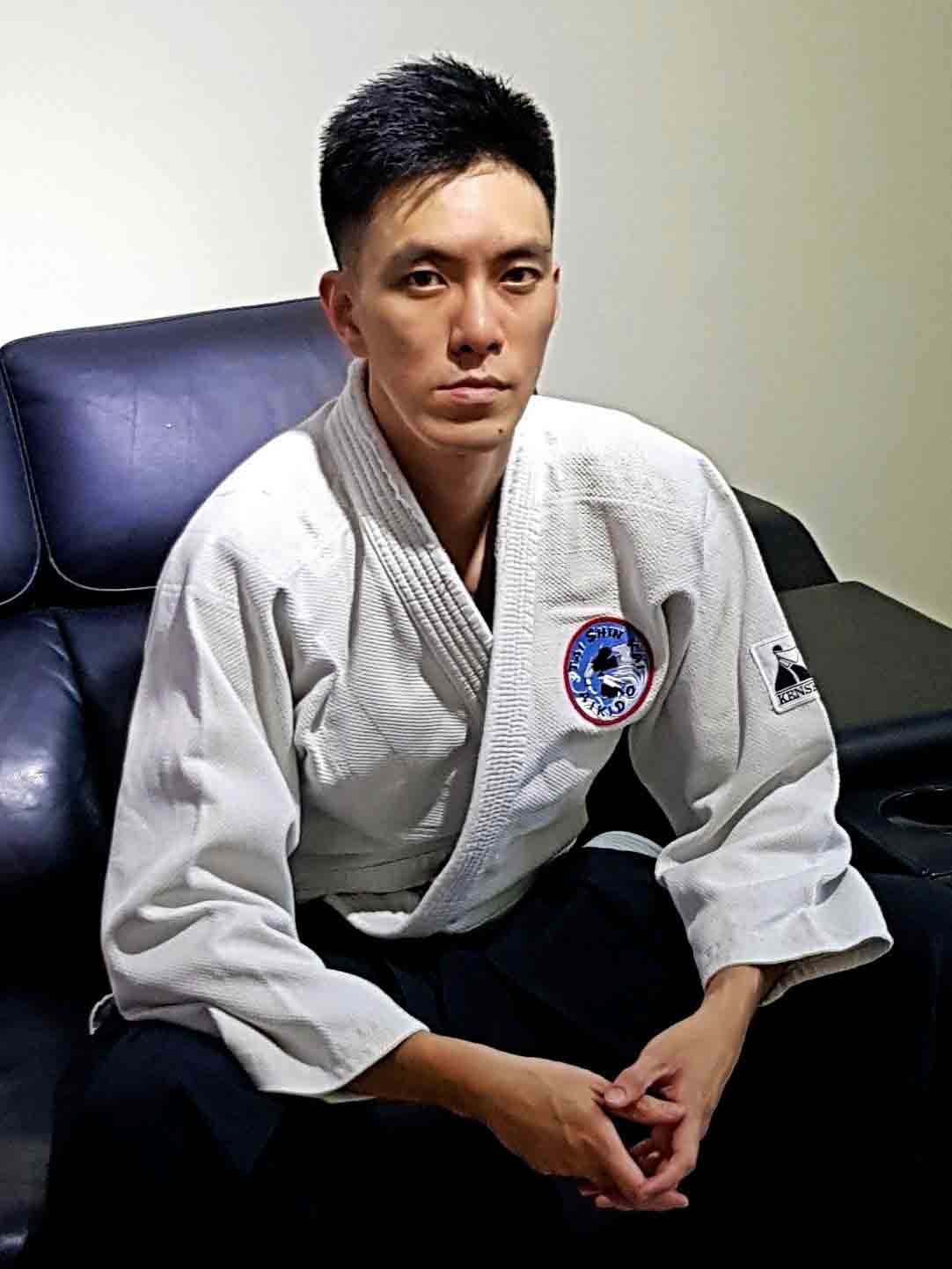 Shamus Chan
4th Dan Aikikai
Aikido Tai Shin Kai
Shamus Chan picked up a keen interest in martial arts from his father. At 21 years old, he became an Aikido deshi for five years, training full time and teaching classes. As a full-time Aikido Instructor, Shamus conducted classes all over Singapore and became especially involved in teaching Aikido to students under Sport Singapore's Sports Education Programme.
Shamus has been teaching Aikido since 2007 and currently holds a 4th Dan Black Belt from the Aikido World Headquarters. In 2014, Shamus started Aikido Tai Shin Kai together with his father and continues to bring this beautiful art to more people.
Learn more about Shamus' coaching philosophy.