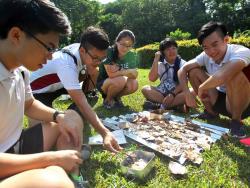 Looking for a fun day out with your friends or family? Why not join the ActiveSG Outdoor Adventure Club where you can sign up a suite of activities every month for both adults and youths to participate together.
Participants can get to experience activities such as orienteering, hiking, canoeing, kayaking, mountain biking or one can acquire valuable outdoor survival skills such like map reading, knot tying and tent building.
In addition to having lots of fun while bonding with one another, outdoor activities can also inculcate in your child essential life values such as teamwork, ruggedness and character. Outdoor adventure will not only help your child become healthier, but can also help him or her become a more confident and resilient individual.