Compared to the older generations, we may find our kids spending a lot less time than we will like in the outdoors.

Reasons are aplenty, including but not limited to:
Increasingly residing in urban areas

Concerns over our kids' safety

An over-reliance on technology and electronic devices for leisure

Time management, both the parents' and kids'

Structured stress on our kids as a result of school work, co-curricular activities, etc.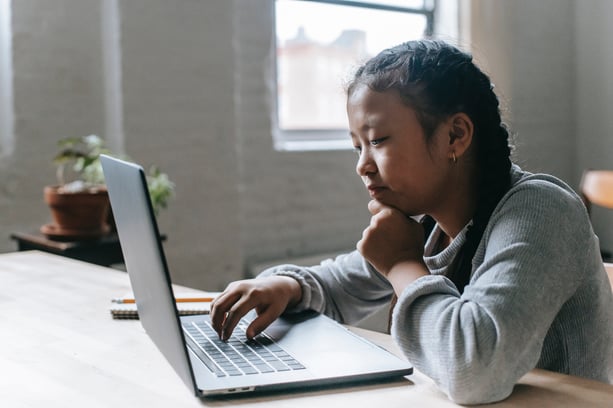 It is paramount to recognise both the deterrents to and the benefits of spending time in the outdoors and nature for our kids.
Get moving.

Most basically, it is reason to get our kids moving and more active, versus lounging on the couch. Even plain walking and breathing in fresh air beat being indoors and fixated on an electronic device.

Stimulate brain development and enhance cognitive functions

. Outdoor experiences offer unique possibilities for the development of cognitive functions like creativity, imagination, critical thinking, reflection, problem-solving, interpersonal skills, communication skills, concentration and empathy.

Promote a sense of wonder and curiosity

. The outdoors provides a rich base of experiences that allows children to have first-hand exploration of the world and experience natural phenomena. They develop a sense of wonder and curiosity about elements of nature (e.g. weather, flora and fauna, sand, water), and become inspired and motivated to explore, discover, inquire, critically think, and reflect about the real world. While modernisation and technology bring about much convenience and possibilities for us, it does not mean we should deprive ourselves of the natural offerings of the great outdoors.

Enhance children's self-esteem and confidence

. Outdoor activities allow for more child-initiated activities where children make their own choices and decisions. There is evidence that enjoyment and autonomy of choice contribute to improved learning and the application of that learning.

Develop a sense of responsibility, care, appreciation and love of nature

. Regular outdoor experiences help children understand the importance of conservation and sustainability.. It also helps builds a sense of confidence, compassion and responsibility in our kids. Allowing them space and freedom to explore and interact with their surroundings, learning about nature and living things, they attain a better appreciation of and respect towards their environment.

Promote overall health and well-being

. Physically active children are likely to have healthier weight, better bone density through improved strength and greater exposure to sunlight and vitamin D, better fundamental movement skills, improved respiratory health, better immune systems, and reduced risk of developing myopia.

Decrease stress and improve children's mental and emotional well-being

. Outdoor experiences in natural outdoor environments have a calming effect and positively influence children's mental health, level of attention and focus. It is great stress relief and relieves fatigue.
How do we then make it easier for our kids to be exposed to the outdoors and nature?
Set aside periods for both screen and off-screen time.
This has to be a deliberate effort and timetable as there are too many essential activities that already involve an electronic device or screen time, including in school. Optimise tech time for the kids to learn about what they can see and do outdoors.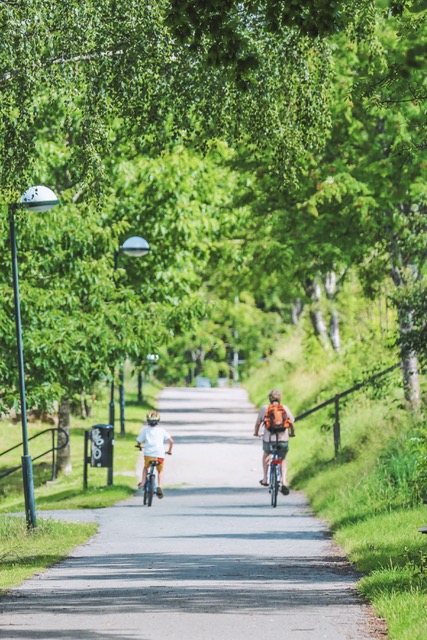 Make outdoor time a family goal, and start realistic.
We know spending time outdoors and close to nature is great for us adults, no less than for the kids. Why not make it a family activity, and make it achievable and practical for the whole family? Start with a couple of hours every weekend, or throw in a leisurely hiking trail on vacations.
Consider what the kids like.
It's half the challenge won if the kids have an interest or passion. If it's animals, shortlist places that will get them close. If they like walking or cycling, go for leisurely hikes or rides. If water is their thing, head to the beach. Include some climbing and balancing if the environment has logs and boulders, under supervision in a safe environment, to make it an adventure for the kids. This will allow them to practise Fundamental Movement Skills (FMS) – walking, running, jumping. These skills are absolutely crucial for your child's physical development. Perhaps, make an outdoor activity jar with everyone at home getting to throw in ideas. Then slowly introduce new activities to them out of their comfort zone.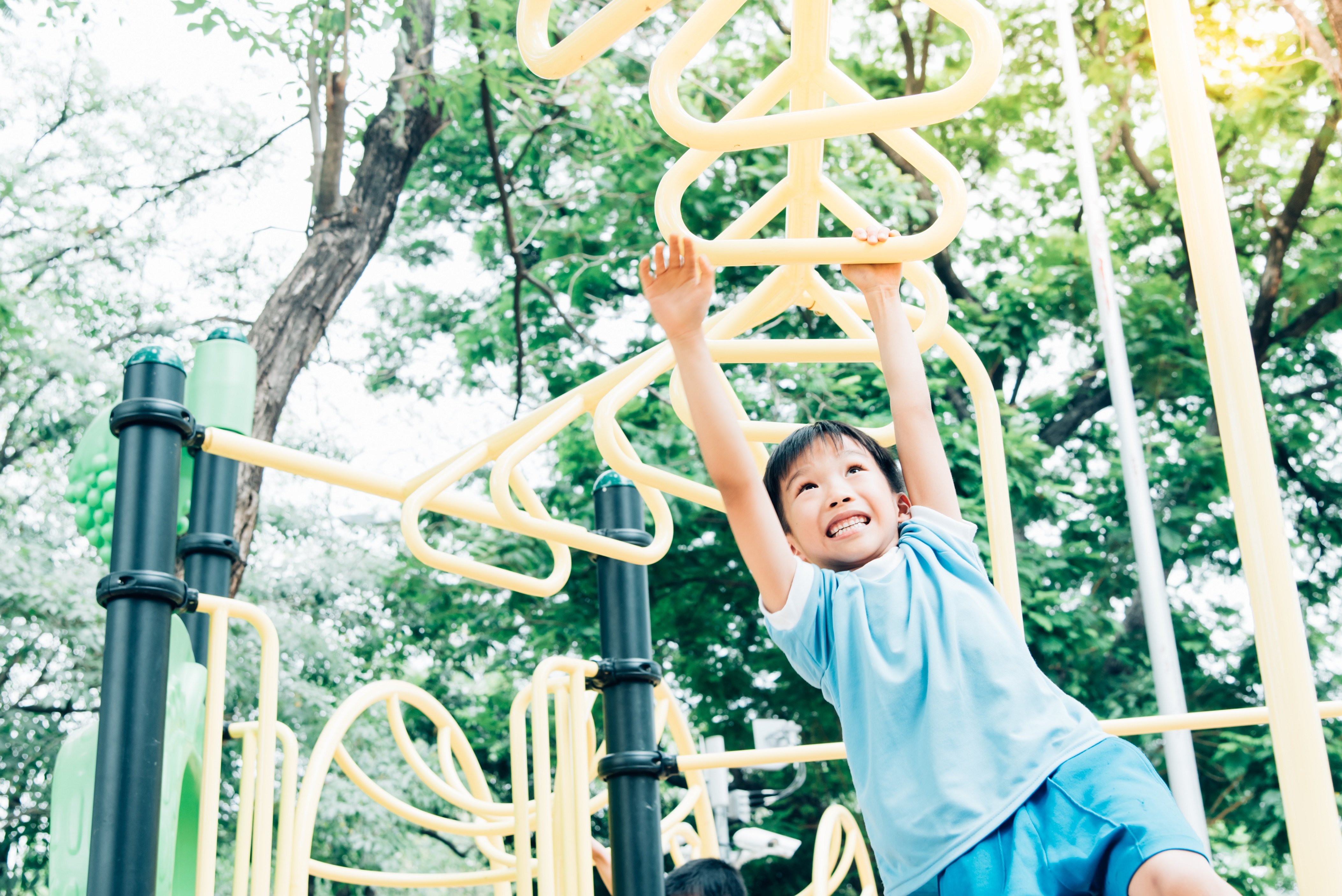 Have a "handy pack" ready.
We know what a hassle it may be to prepare for a family outing. If we are committed to a weekly excursion, why not maintain a "handy bag" by the door or in the car? Fill it with essentials like spare towels, clothes, footwear, hats, insect repellent, sunscreen (ocean-friendly options!), picnic mat, first aid kit, snacks, etc. This will save time and effort packing a new one each week.
Create pockets of extra time outdoors.
This could be short walks after family dinner at the park downstairs, or passing the playground or park from the car to home. Use these precious moments to converse with the kids and find out about their day.
Each weekend explore new areas of your town or city as family. Make it your mission to visit as many different parks and playgrounds and find your favourites.
Related read:
Let's Go Play Outside! - 5 Unique Playgrounds around Singapore to Train Your Child's Fundamental Movement Skills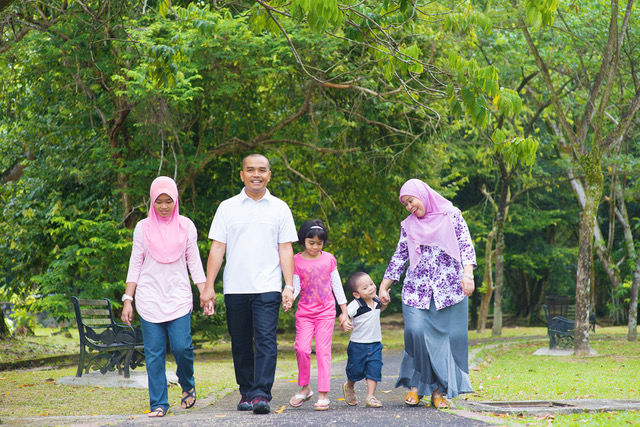 Make the outdoors the venue for your next group gathering or playdate.
Extend an invitation to your relatives or friends with kids – and head outdoors for your next group gathering. Not only can all the kids learn to appreciate nature better, they get to socialise with one another at the same time.
Create memories of your time outdoors.
Here's when parents can make good use of your smartphones – to take photos (not to check work emails!). Make a family album with other things you can gather and keep from the excursions like dried leaves or twigs.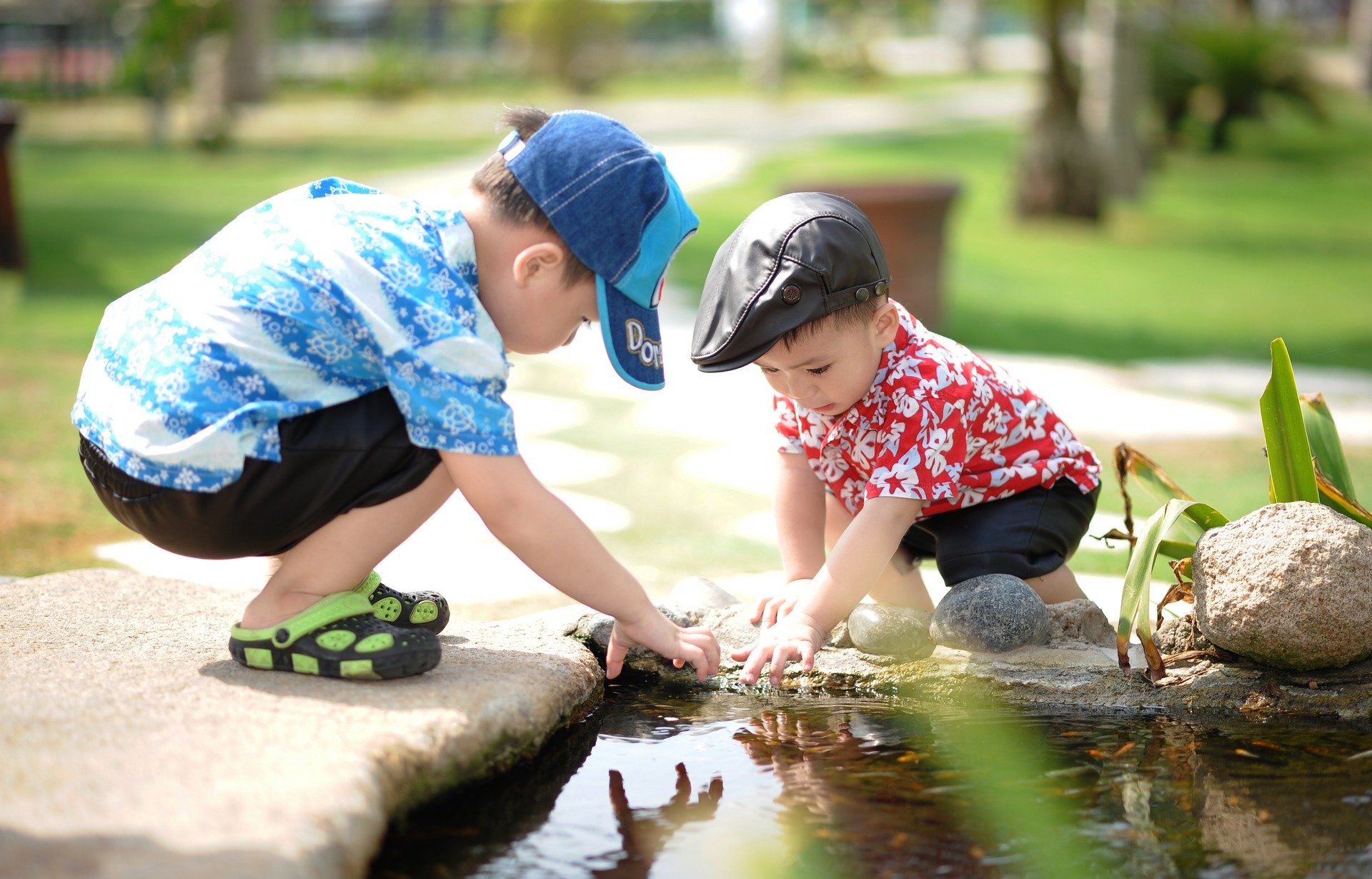 Check out the many family-friendly outdoor destinations in Singapore:

7 Family-friendly Hiking Trails in Singapore
7 Nature Destinations for Adventurous Families