This article is brought to you in collaboration with KK Women's and Children's Hospital.
As we stepped into the world of adulthood and parenting, when was the last time we enjoyed eight full hours of quality sleep? Do we still have time and energy for sport and the outdoors? Do we practise good desk habits while at work (or WFH-ing)?

If our answer is mostly no, we are not alone as unhealthy lifestyles have become a worldwide issue. According to a World Health Organization study, "60% of factors affecting individual health and quality of life are closely related to the lifestyle of an individual." The likelihood is, many of us would already have allowed undesirable habits to cause us harm, surely deserving our attention to how we can change this adverse impact on our quality of life.
Before we think unhealthy lifestyle applies only to adults, a survey conducted by KK Women's and Children's Hospital (KKH) shows that children in Singapore aged five to 14 are also increasingly spending too much time on screens, getting inadequate sleep and not exercising enough. KKH's Dr Benny Loo, Consultant, General Paediatrics Service and Sport and Exercise Medicine Service shares more with us.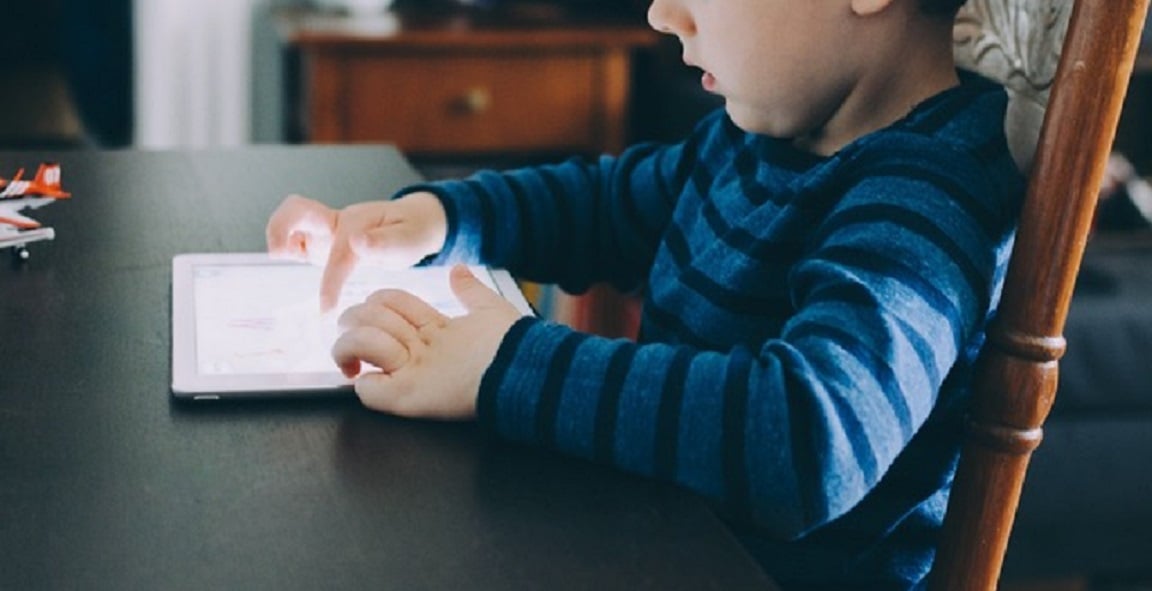 "No prize for guessing that many children are exposed to screen time from too young, and topping it off, an unhealthy amount daily. In some situations, both parents may be busy working and have insufficient time or energy to interact with their children – the trade-off becomes using screen time to keep kids occupied."
While early exposure to technology may be inevitable – considering its common use in academic and home-based learning – Dr Loo cannot emphasise enough on parental guidance for three reasons - amount of screen time, content appropriateness and obsession with social media.
"Think of it as a vicious cycle – if I don't get sufficient rest due to excessive screen time, I feel lethargic and can't concentrate well in school. I may need to spend extra time catching up on learning, which not only gives me less time for play but also causes additional stress, resulting in possible unhealthy eating habits. In more severe cases, it may even lead to problems such as inability to socialise normally face-to-face, as I am only adept at expressing myself online."
Dr Loo highlights another concern - an over-emphasis on academic pursuits, which reduces the time and energy our kids have for other important activities, such as outdoor play or sport. Though this is something he recognises Singapore has been working on changing.
"Schools have their role to play, given how much time our kids spend there for both academic and physical activities. At the same time, parents need to recognise their responsibility at home, and how much influence they have on their kids through childhood and into adolescence. While we have met parents with the misconception that their children will naturally outgrow unhealthy habits, fortunately most others have a certain degree of awareness and knowledge on the importance of a balanced and healthy lifestyle."
This educator-parent-child relationship is very much like nurturing a plant. Our kids require support both in school and at home to maximise their fullest potential. Here are ways that parents can help children develop good lifestyle habits.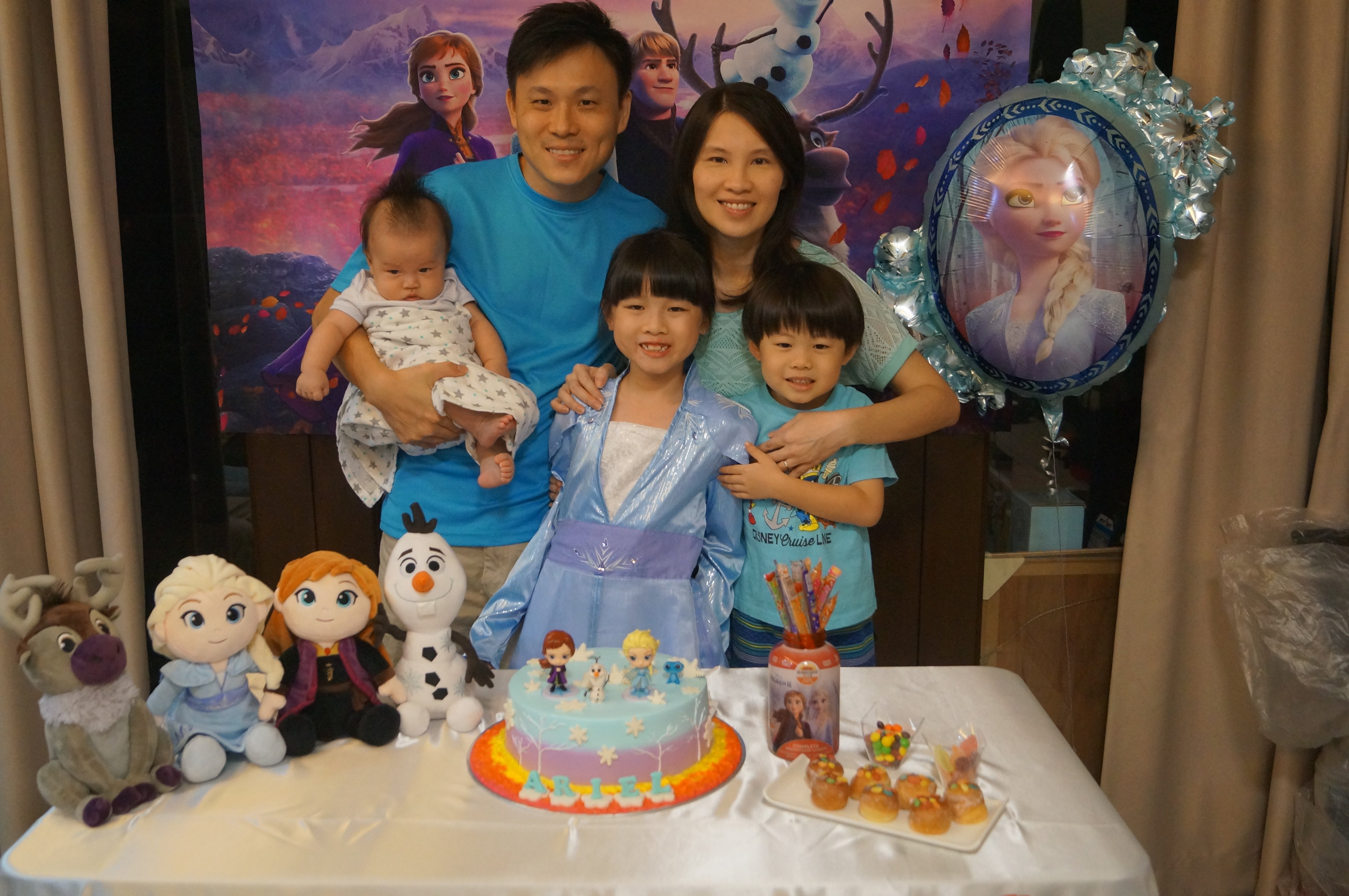 Photo 1: Dr Loo and his family at his daughter's birthday celebration
1. Create a positive home environment
Limit availability of unhealthy food options.
Make space for the whole family to enjoy physical activities and games – there is plenty to do even in the comfort of home.
Maintain consistency – healthy behaviours and habits apply to parents just as much as the kids.
Practise time management, i.e. for parents to find their best method and schedule for various activities. Dad to three children, Dr Loo shares his challenges like other working parents, "I start my work early in the morning, and am constantly challenged to balance work and family commitments. But I still pick up my children whenever possible, and end each day with some family time before my wife and I go to bed early with the children."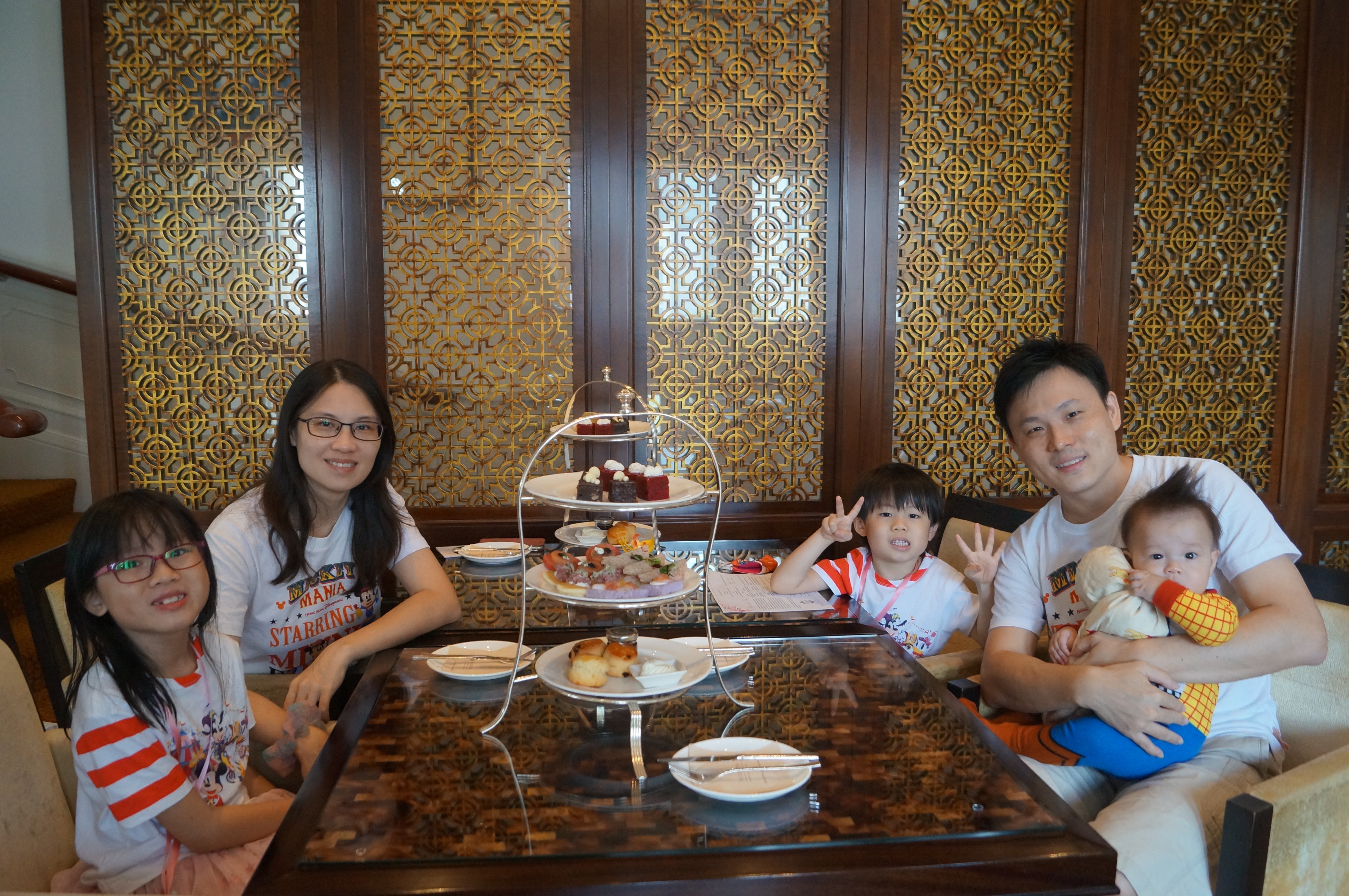 Photo 2: Dr Loo and his family spending quality time together
2. Let the kids explore
Expose kids to a broad range of fun activities and let them decide what they like (or don't).
Ensure variety to pique the natural curiosity of kids and keep them mentally engaged.
Support their choices by enrolling them in what they enjoy. Check out ActiveSG's suite of offerings

here

.
3. Be a role model
Let the kids know that we are here for them, through stressful and challenging periods. Encourage and guide them through moments of doubt and areas that can be done better.
Celebrate their little successes and areas done well.
Lead by example. Dr Loo recalls a patient who was obese and brought to his care. "I remember the parent being unusually motivated and determined to help his child overcome his weight issue. We found out this was because the parent had weight issues previously but successfully changed his lifestyle habits and improved his weight and body habits. This is a great example of how a parent used his personal experience and success to motivate his child - the next time I saw the patient, he was no longer overweight, clearly a successful family intervention."
Related reading:
Being a Young Sport Parent handbook
Parents should also remember there is no such thing as being "too young" to develop healthy lifestyle habits. Starting as young as possible sets the foundation for becoming healthy adults and reducing risk of metabolic diseases. Remember that lifestyle changes need time, sit down with your children and set realistic targets together as a family.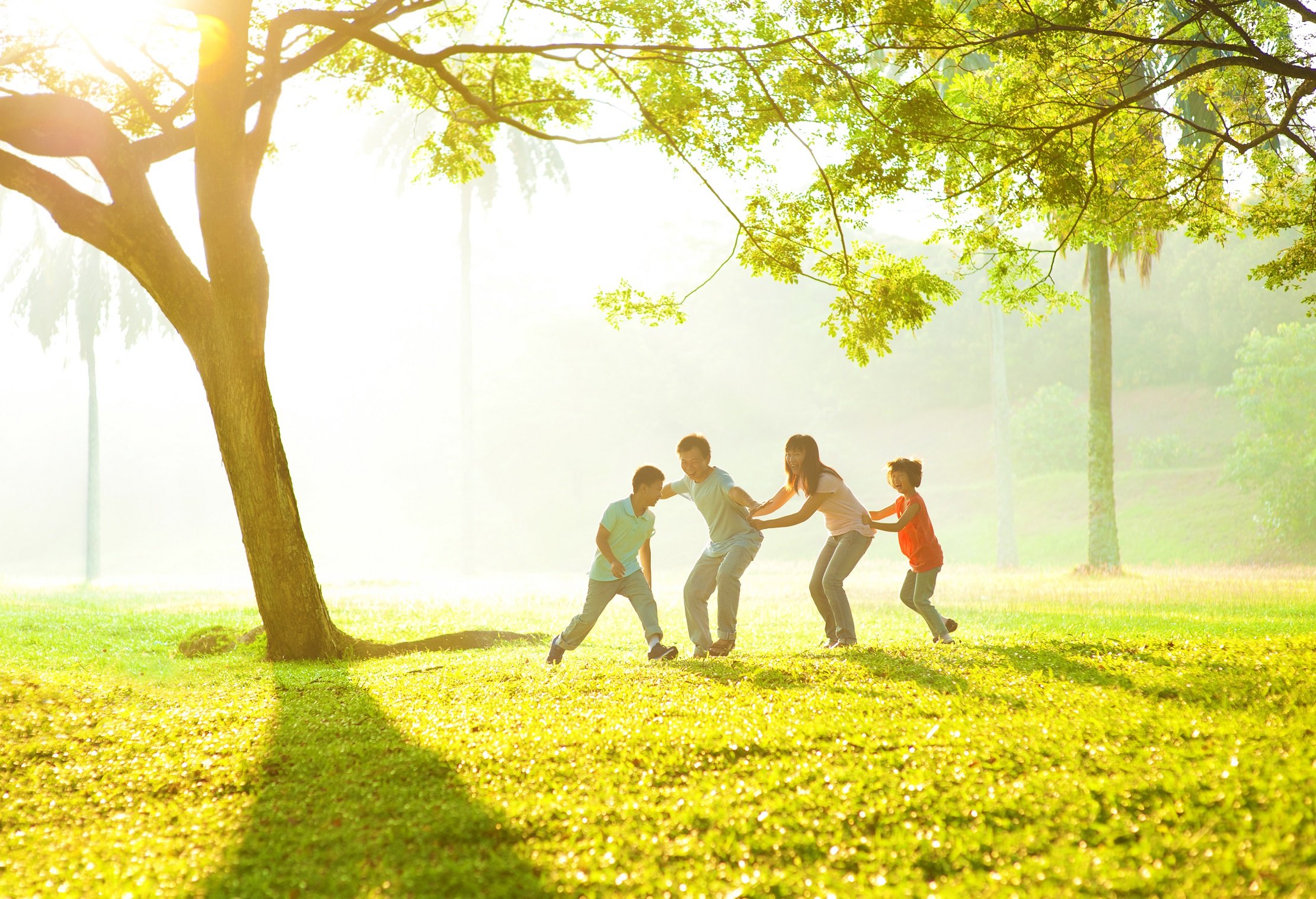 AND… try being a child yourself again! You will be amazed at how it changes your perspective and approach to activities. Just play!
- - - - -
Lastly, here are more tips on how parents can keep children active and healthy: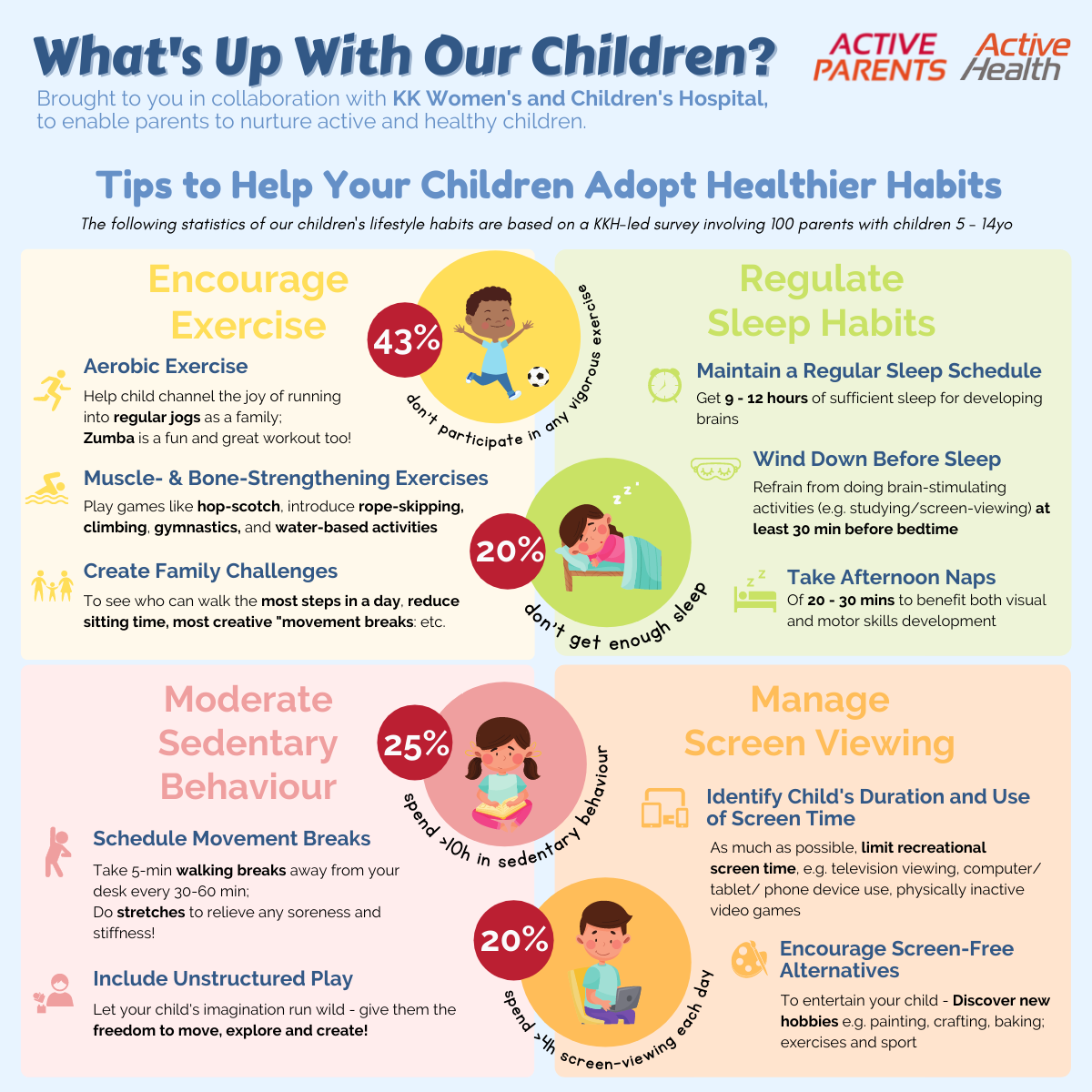 - - - - -
Dr Benny Loo chaired the Workgroup on the development of the Singapore Integrated 24-Hour Activity Guidelines for Children and Adolescents, which was launched at KKH in January 2021. For more information and tips on keeping children healthy, check out the Singapore Integrated 24-Hour Activity Guidelines for Children and Adolescents here.