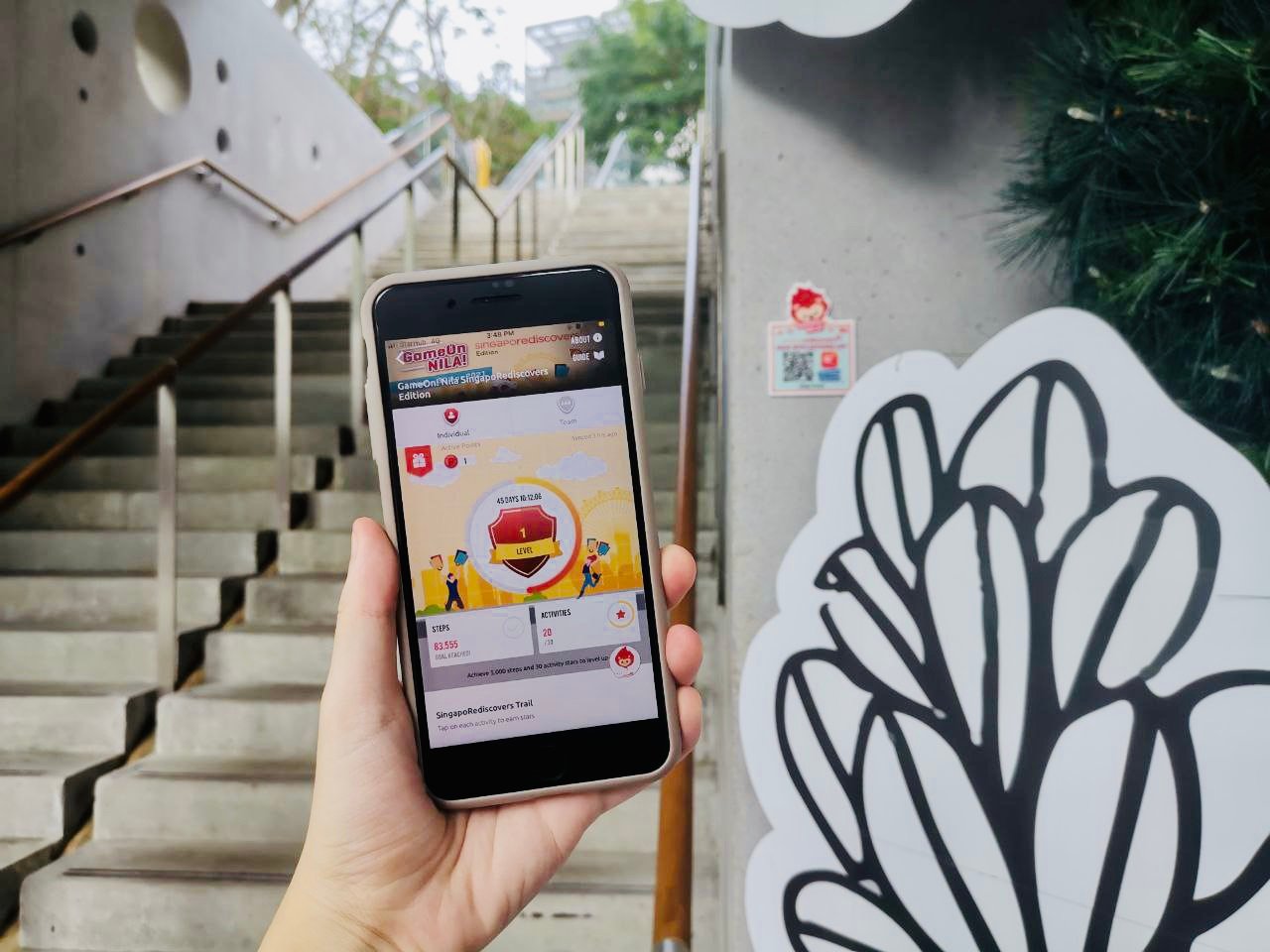 Looking for something fun to do with your friends and family this March School Holidays? Why not try GameOn Nila! – a game where you can hunt down QR codes placed at attractions in Singapore and get a good workout along the way!
Located within the ActiveSG mobile app, earn points by scanning geo-tagged QR codes placed all around the island and by clocking steps via GameOn Nila's in-app step tracker. You can even stand a chance to win attractive prizes in this month's GameOn Nila SingapoRediscovers Edition!
▶ Download ActiveSG App via Apple Store or Google Play
With over 300 QR codes scattered across the island for you to find, here are 5 lesser known places where they can be found!
1. Eurasian Heritage Gallery
This cosy space encapsulates the rich history and culture of the small but vibrant Eurasian community in Singapore who have contributed to nation-building since the 1800s. Eurasians in Singapore today mostly trace their European ancestry to Portugal, Spain and Great Britain.
You will be greeted by a gorgeous blue porcelain mural at the entrance which depicts Lisbon in the 15th Century where boats sailed off all over the world, marking the beginning of the Eurasian story. Remember to scan the GameOn Nila QR code on a wall near the mural!
2. Vintage Camera Museum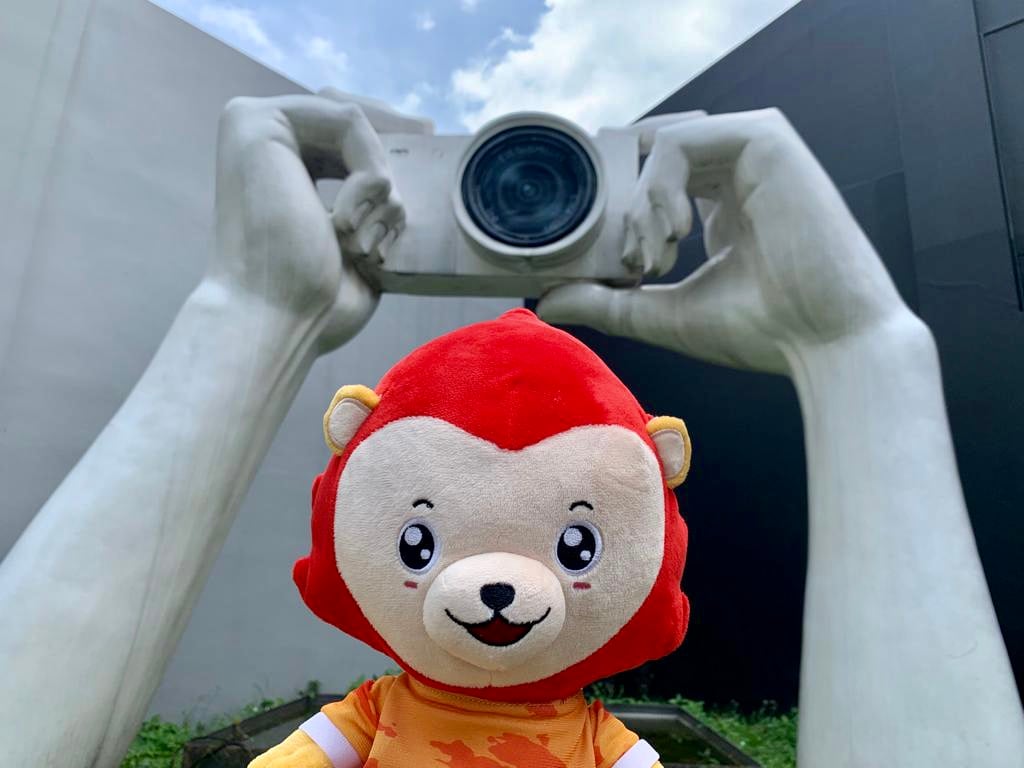 Come experience old-school photography at Singapore's first and only museum dedicated to antique photography! Be intrigued by more than a thousand cameras on display, including replicas of the world's largest Mammoth Camera and a camera that weighs just 11 grams.
It is hard to miss the museum itself as the entry is shaped like a giant lens. Find the GameOn Nila QR code within the lens!
3. Peranakan Tiles Gallery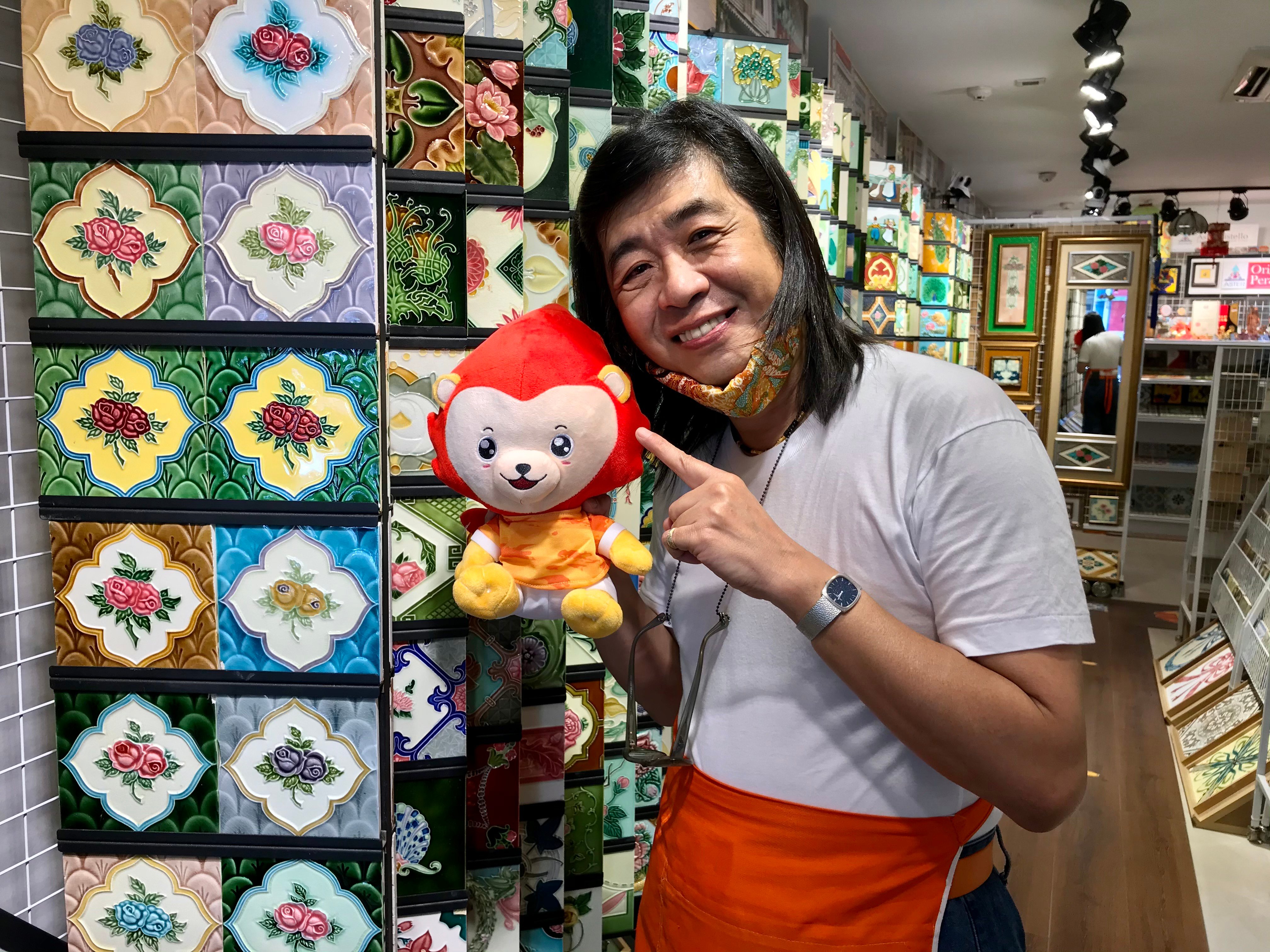 Collector Victor Lim salvaged Peranakan tiles from buildings that were being demolished in the 70s and 80s. He then painstakingly cleaned and refurbished them to preserve its design for future generations to enjoy. Hear the story behind each tile from Victor himself and be captivated by the intricacy of each motif.
And of course, don't forget to scan the GameOn Nila QR code at the entrance on your way in.
4. Jurong Frog Farm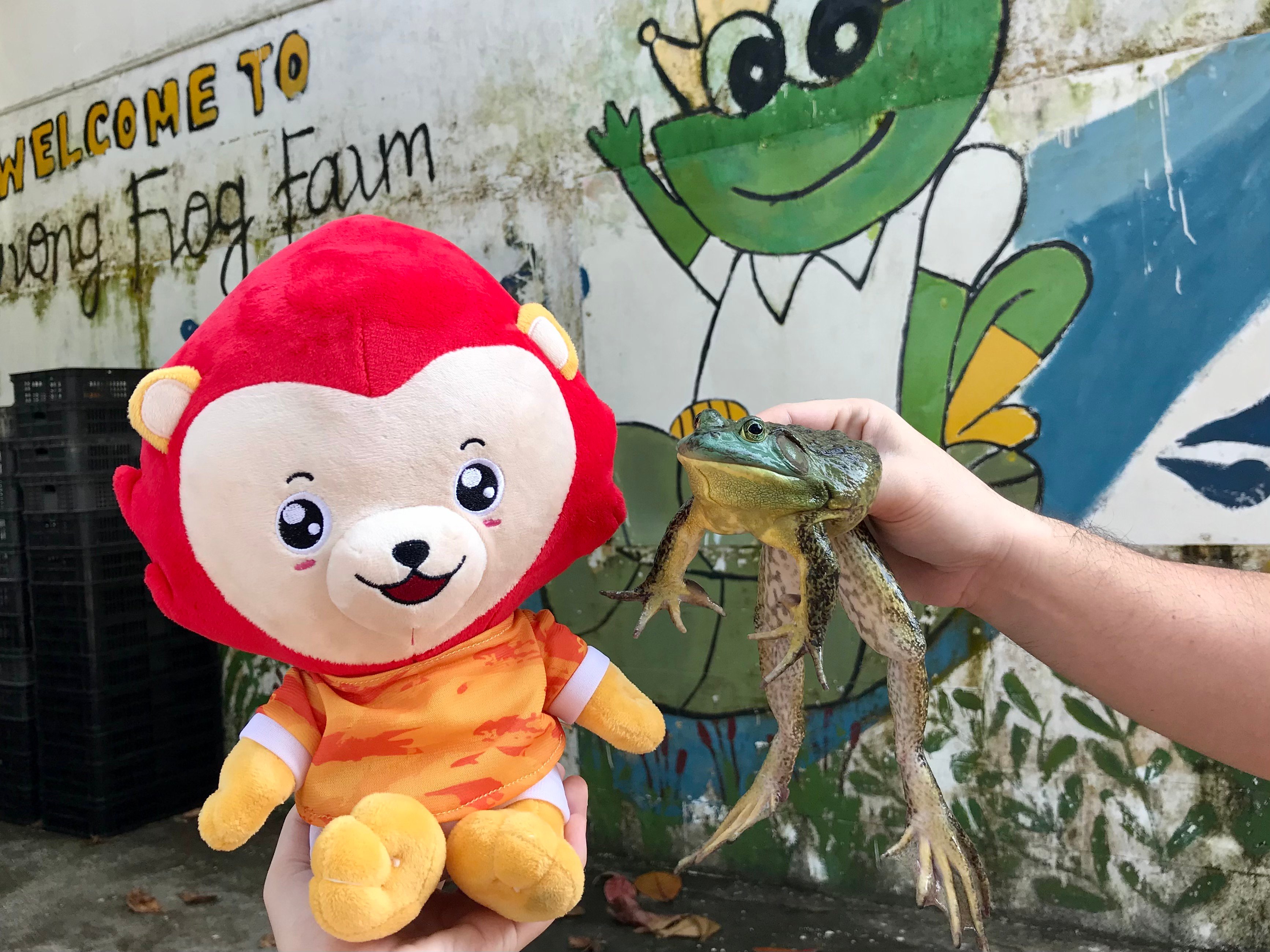 Nestled in the Kranji countryside is Singapore's only frog farm, where you can find more than ten thousand frogs. If you're coming on a weekend, bring your boots as you'll get a chance to catch an American Bullfrog yourself, or if you prefer, simply feed the resident frogs! We heard the frogs favourite meal is breakfast so the best time to go would be in the morning.
5. Balestier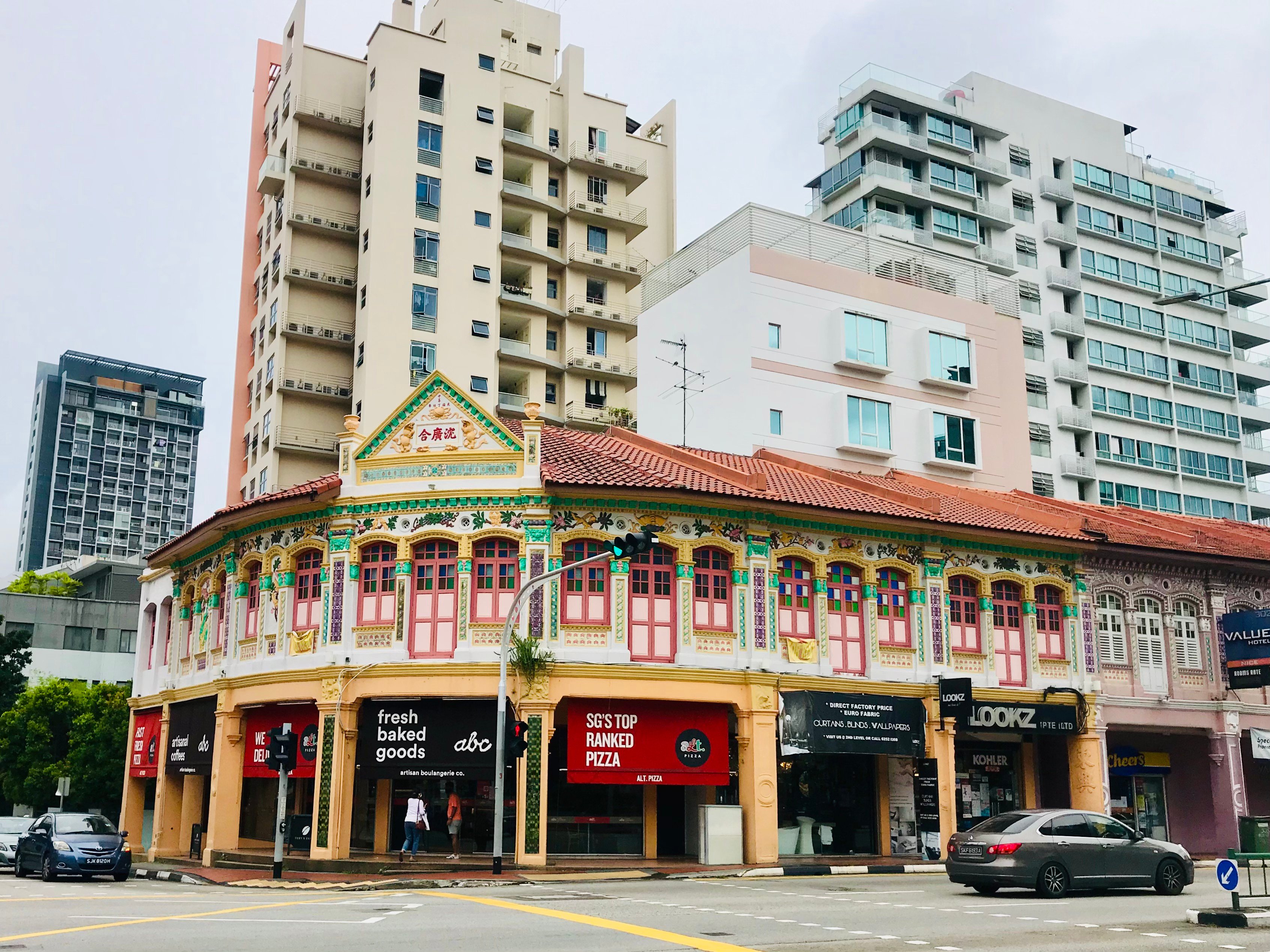 Come visit this neighbourhood that is home to some of the best food places in Singapore! Find your way around with the Balestier Heritage Trail and uncover the rich history of the area as it transformed from a plantation to a precinct filled with shophouses and buildings with diverse architectural styles.
The trail includes several iconic landmarks such as Novena Church, Whampoa Makan Place and Sun Yat Sen Nanyang Memorial Hall, perfect for a fulfilling day out. Scan the GameOn Nila QR codes at the trail marker's side as you go!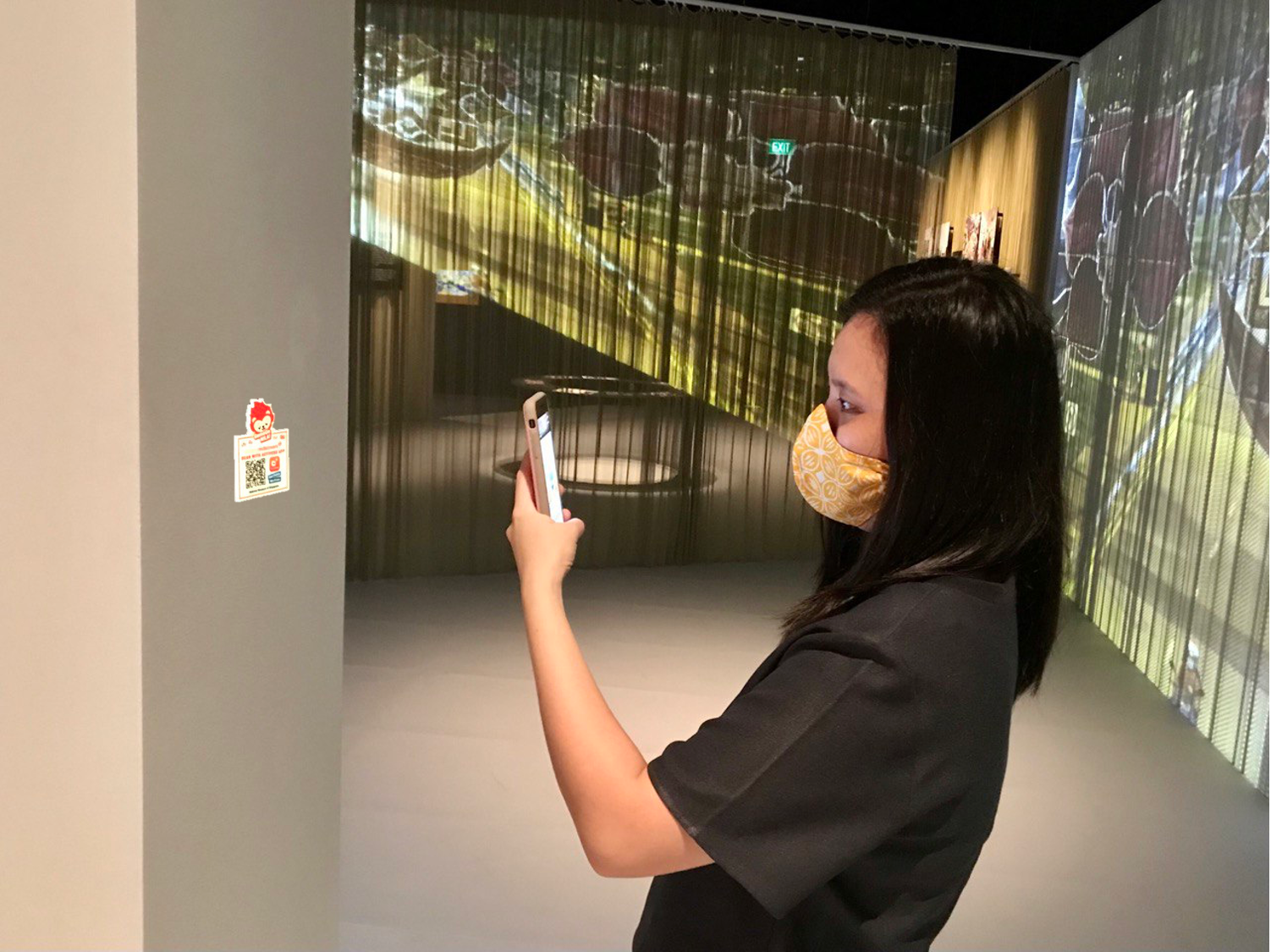 For more information about GameOn Nila! SingapoRediscovers Edition, visit http://myactivesg.com/gameonnila
Follow us on Telegram for more news and updates.
Recent Events & Programmes