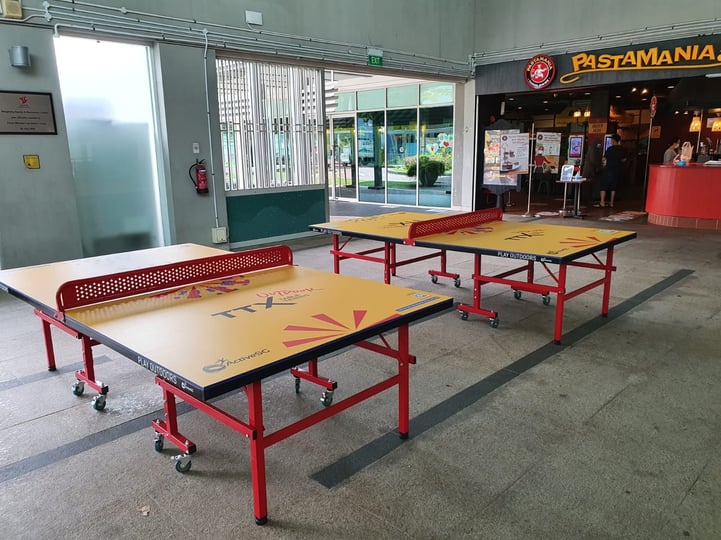 It's GetActive! Playtime, and you want to try your hand at the Street Games. You see a familiar game but with a different name, TTX! Don't let the name daunt you. No fret, we're here to show you how to play TTX so that you can turn the tables like a pro!
What is TTX?
Table Tennis X, more commonly known by its acronym of TTX, plays similarly to the traditional sport. However, there are several differences between the two games that affect players' strategies, gameplay and technique.
Time-Based Sets
TTX is time-based. An individual set lasts for 2 minutes - no minimum or maximum points whatsoever per set. YOU decide whether it is a blitzkrieg or a narrow victory with your impeccable ball control. Play however long you want to!
Free Servings
Not that kind of free serving! Serve it your way, as long the ball touches your side of the table once (and only once) before going over the net.
Scoring with STYLE
Score a point when your opponent serves incorrectly or fails to return your ball. And to make it even more fun, score extra points with:
WILDCARD
Each player has one chance per set to shout 'wildcard' before a serve. If they win the subsequent play, they score 2 points instead of 1.
WINNER
If a player returns or serves a ball the opponent doesn't touch at all, they score 2 points instead of 1.


WILDCARD X WINNER
If a player scores a winner on the wildcard ball, they win 4 points!
Where to Play?
We have 55 outdoor tables deployed island-wide for you to enjoy a game of outdoor table tennis. Find the nearest table to you here! Some of the venues offer the loaning of TTX bats and balls. Otherwise, just bring your own equipment to enjoy TTX! No booking is required, and tables are available on a first-come, first-serve basis.
Trying it out
Interested in trying out TTX? Register for a playing slot during GetActive! Playtime here! GetActive! Playtime offers a week-long dance and sporting extravaganza that aims to encourage Singaporeans both young and old to come together, get up and get moving! From dance battles to urban sports and even tailor-made virtual activities for seniors, there's something for just about everyone to Play On and Play Together! Check out the full programme listing now!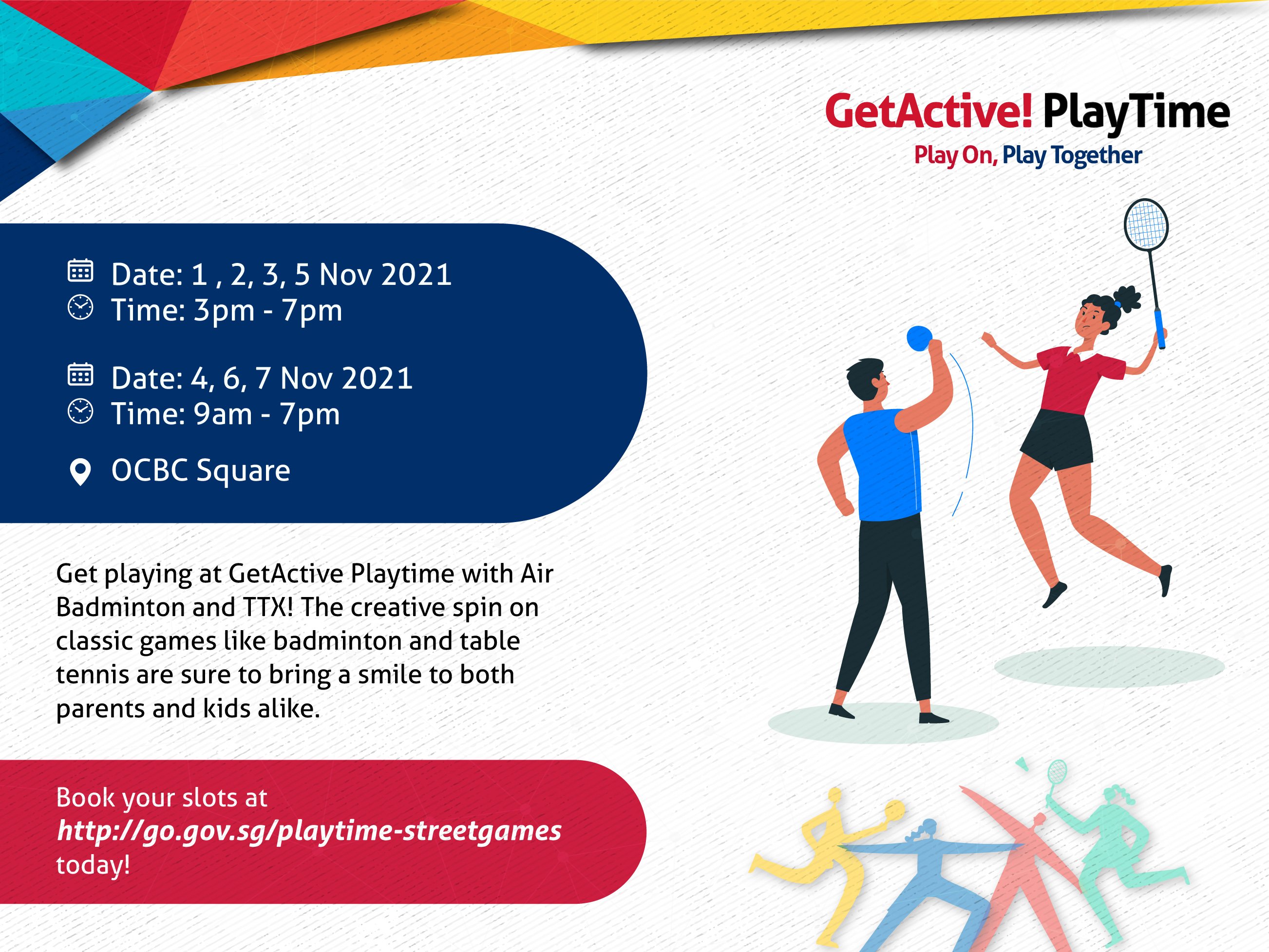 There are also numerous induction programs and interest groups for TTX spread island-wide so everyone can scratch their itch for TTX and make new like-minded friends! Jio your friends and your family here and let the fun begin!
To receive the latest updates on the happenings in the Singapore sports scene, follow GetActive TV on Facebook and Instagram!