ActiveSG Silat Club partnering with Singapore Silat Federation, offers a programme from ages 5 to 12 years old, bringing athletes from foundation to advanced levels. The club focuses on creating a fun and engaging environment where athletes can learn new skills, stay active and connect with each other.
Participants will learn the fundamentals of Silat such as learning the basic traditions of Silat to forming disciplines that are required of competitive athletes. The programme strives to create a training environment for athletes to build character assets for a lifetime of success, both on and off the arena.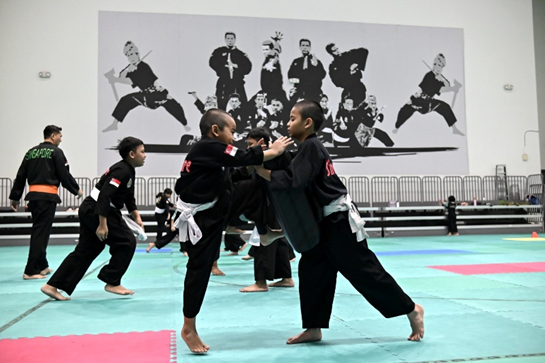 The Singapore Silat Federation (PERSISI) is the national governing body for Silat in Singapore. Founded in 1973, the federation is responsible for promoting, developing and regulating the sport of Silat as a competitive sport in the country. They organize competitions, training programs and coaching clinics while preserving the art of Silat.

ActiveSG_Silat@sport.gov.sg