For many of us parents, we likely grew up in Singapore's education system, conditioned to getting used to being compared with peers, rankings, streaming, tests and examinations.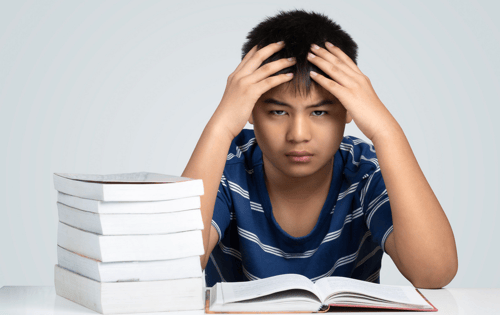 School-related stress is found to be caused by factors such as:
academic-based, such as homework, projects, examinations, etc.

relationship-linked, such as with school authorities, friendship, even bullying

management of emotions, such as sense of self-worth, inclination to compare (resulting in envy or jealousy), lack or loss of motivation, etc.
The good news is, the academic landscape has been changing, slowly but surely.
From as early as late 2000s, there were growing concerns over Singapore's over-emphasis on academic performance. By 2019, streaming was phased out, in addition to other initiatives such as a shift to food, exercise and sleep; soft skills such as creativity and collaboration; the omission of indicators such as class and level positions; and (partial/) removal of weighted assessments and examinations.

Truth be told, it is impossible to eradicate all the stress from school and exams. But it helps that parents are a lot more informed and discerning now, allowing us to be more conscious of our kids' well-being, and how we can best support them.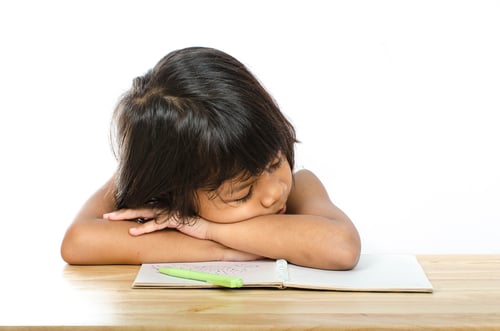 Detecting signs of stress in my child
While younger kids may not be able to easily acknowledge or express their discomfort, parents can still look out for these signs, for example before important activities in school.
Changes in mood, such as being more irritable, moody, reserved, lethargic, prone to crying, etc.

Changes in lifestyle norms, such as sleeping excessively, not sleeping well, over-eating, loss of appetite, loss of interest in activities that are usually enjoyable, etc.
Falling ill, or being more susceptible to falling ill, or symptoms of tummy ache, nausea, headache, etc.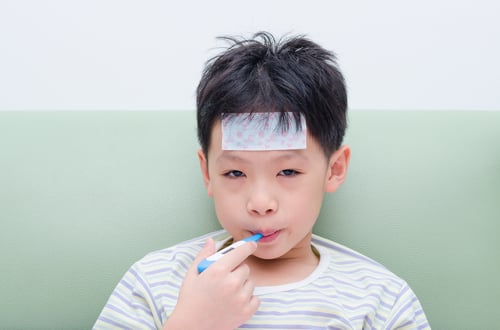 Helping my child cope with stress
Here are some tips to help our kids cope with stress from school and exams.
1. Understand where your child's stress comes from
Take time to understand from our kid's perspective, what is creating the stress. Is it not understanding content from lessons? Is it having difficulty concentrating on revision, or not having sufficient time to revise? Could it be our expectations being felt by our kids? Allow our kids to share their fears and concerns honestly.
2. Talk to them about dealing with stress
Sit down with our kids, go through the typical drill during an examination, especially if it is the first time for the younger ones. Assure them that it is normal to feel anxious, and guide them how to accept and manage. We can even share our own childhood worries with school and exams, and how we are here to support them now.
3. Provide a conducive study area at home / in their room
While it is not uncommon for kids to have their own rooms, some attention should be given to their study table or area. Ergonomically-designed furniture, appropriate lighting and removing distractions are some ways to help them focus better when it is time to get their homework or revision done.
4. Prioritise meals, exercise and sleep
While excessive play is perceived to disrupt studying, it is actually a good mental break in moderation. It is important to maintain some level of physical activity and play, to build their stamina to deal with stress and other challenges of daily life. The same goes for ensuring a good night's rest and their daily intake of nutrients.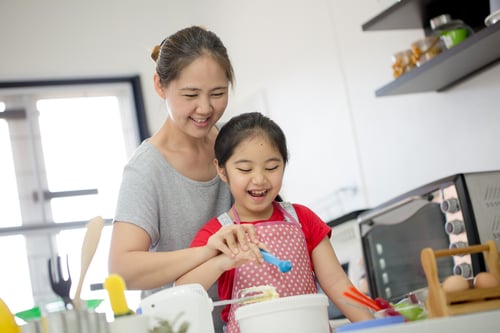 While we are at it, some gentle reminders for us parents too.
Be mindful of our own emotions and expectations, when communicating with our children about school and exams, or when assessing if our kids are going through a healthy or toxic dose of stress.

Avoid undermining their emotions, worries and concerns. Be patient in letting them express what they are going through. And avoid comparing (them with siblings or other children).

Exercise some flexibility during their exam time. For e.g. allowing them some treats during break times, or not kicking a fuss over unkept toys.

Make time for meals and physical activities together with them. Check out activities that you can do with your kids here.
- - - - -
For more resources to help your child cope with stress, visit HPB's Parent Hub here.
- - - - -
Check out MOE's resources for parents here or follow their parenting-focused Instagram account @parentingwith.moesg.
- - - - -
Related reading: