Family outings may not necessarily be boring or require spending. If your family is game for some adventure and exploration amongst nature, check out these seven destinations!

1. Sungei Khatib Bongsu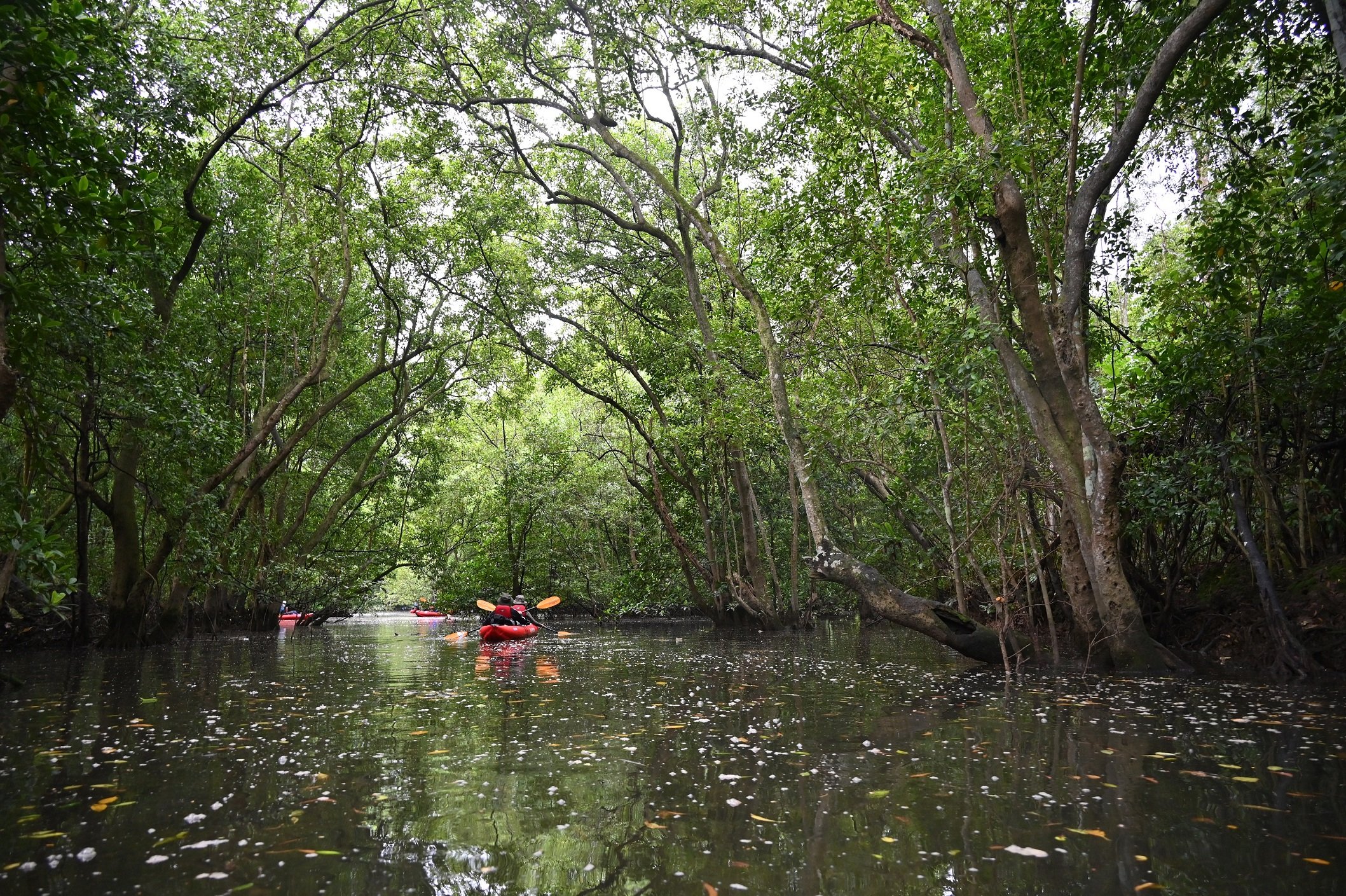 Image Courtesy of 3WheelingTots
On the Northern coast of Singapore lies an undeveloped mangrove forest, inviting visitors to explore it on kayak. Making a great eco adventure for even beginner kayakers and older children, there is much greenery and wildlife to admire. A mini-Amazon of sorts, some parts of the river get narrow, requiring skill and patience to navigate past low branches and floating roots.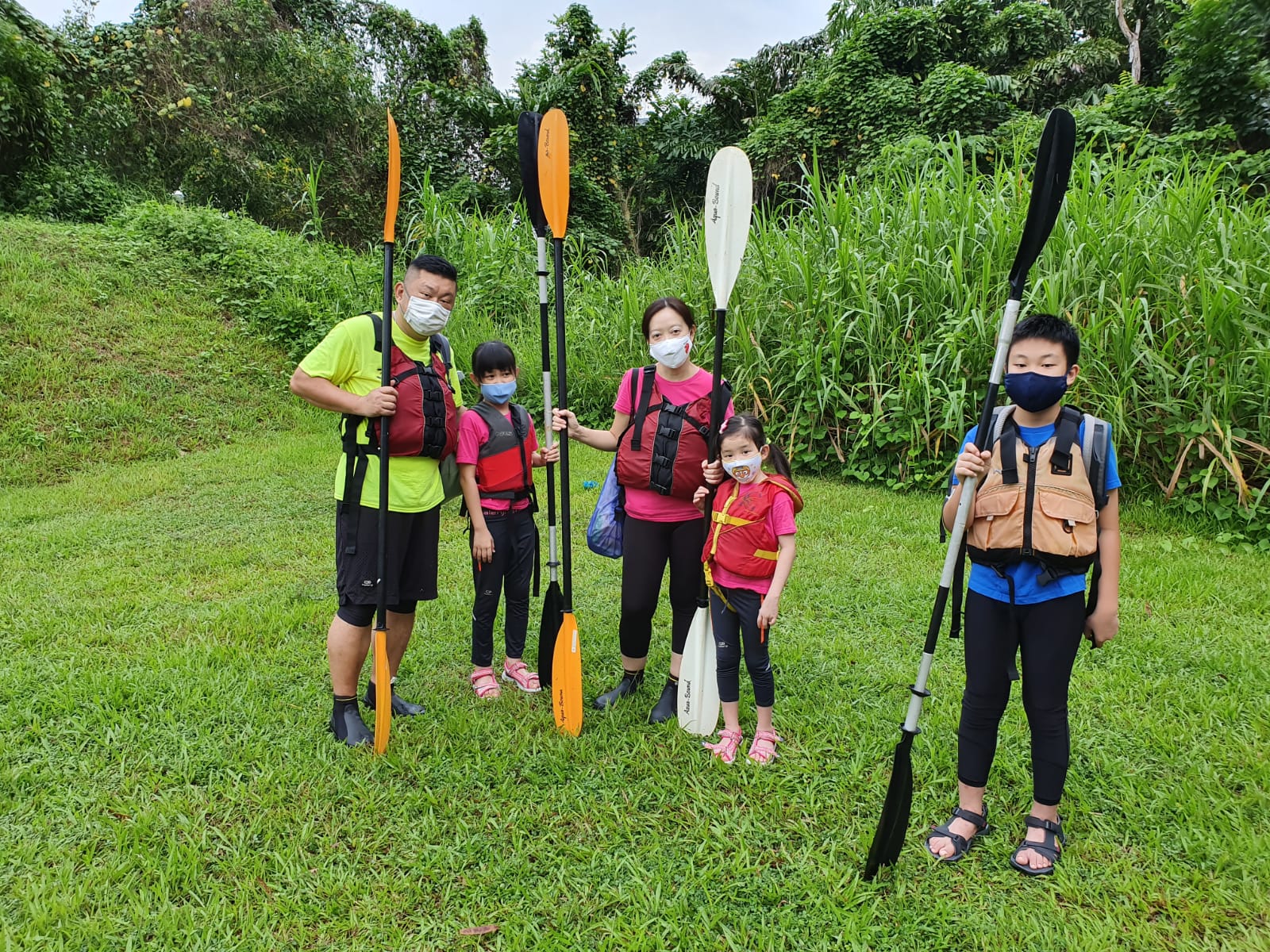 Image Courtesy of 3WheelingTots
The return leg is about 4km that involves kayaking in open waters between Seletar Island and Simpang, before reaching the finishing point at Sembawang Park. This could be physically challenging but promises adrenaline rush. Another factor to consider would be the weather, as the kayaking route has some unsheltered areas and exposure to the elements.

2. Pulau Ubin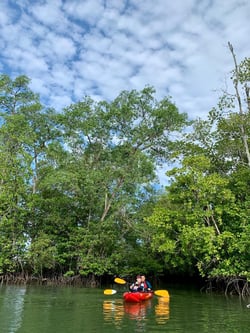 Most visitors to the island would have covered it on foot or bicycle. Kayaking is perhaps the less common but more exciting way of exploring the outlying island. Like Sungei Khatib Bongsu, kayaking here involves navigating through mangrove forests as well as plenty of wildlife like hornbills, monitor lizards and otters to spot. Kayaking in open waters is required before reaching the mangroves, so stamina will be tested. The water route is dotted with quarries and secret trails, with the island's rustic charm adding to the appreciated serenity.
Image Courtesy of 3WheelingTots
3. Bukit Batok Hillside Park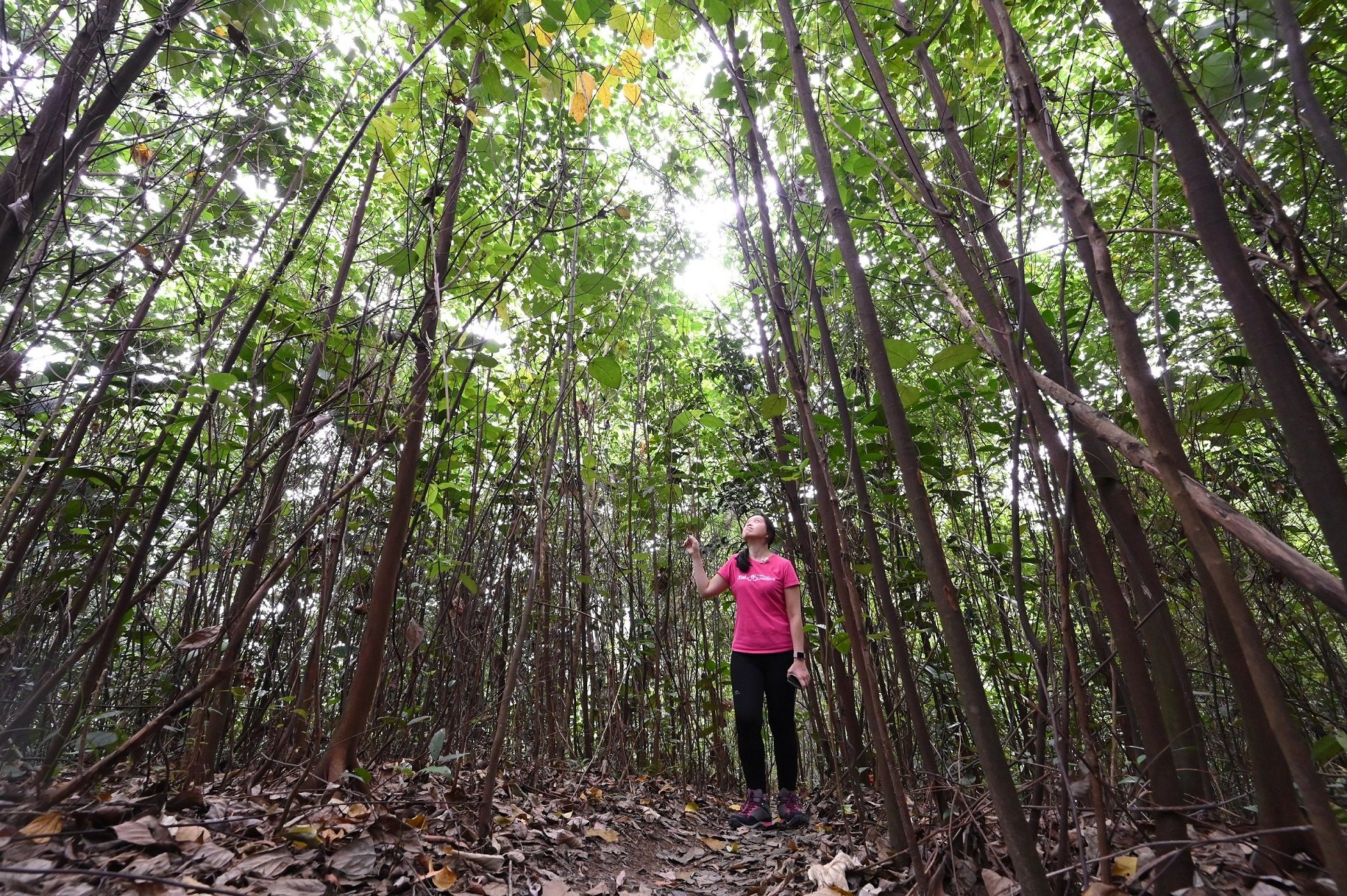 Image Courtesy of 3WheelingTots
In response to public calls for the park to be preserved, NParks will be designating it as a new nature park by 2024 – surely good news for nature lovers in Singapore. Interestingly, this was an existing nature destination – formerly known as Greenwood Park - that was later abandoned, lending an air of mystery to the area with unmarked paths and overgrown greenery now. The initial part of the trek is quite manageable, leading to a mini hill to scale upon reaching the centre of the forest to reach the other side of the park. The course has some steep slopes and not so friendly plants though, not to mention thirsty mozzies, so long pants and repellents are recommended.

4. Keppel Hill Reservoir and Seah Im Bunker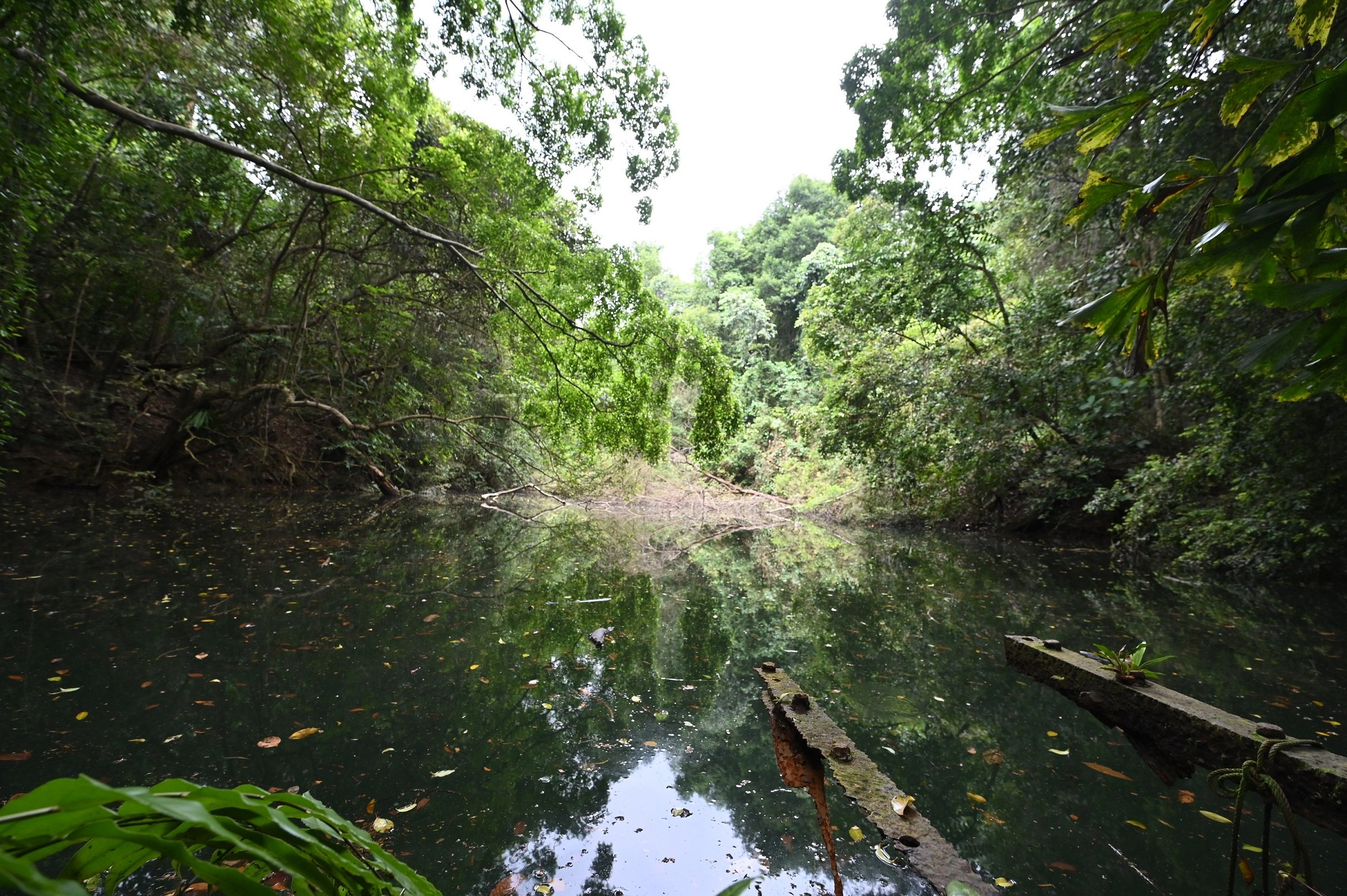 Image Courtesy of 3WheelingTots
This is another destination for a "get lost in time" ambience. Its existence dating back to WWII, the once-forgotten Keppel Hill Reservoir and concealed Seah Im Bunker are off the beaten track as most visitors tend to visit the nearby Mount Faber and Southern Ridges. The reservoir is now a tranquil destination surrounded by dense foliage, and while you are here, make it a point to sidetrack to Seah Im Bunker. Be prepared for some muddy paths and get your homework done (online) on directions as there may not be many proper signages.
5. Hampstead Wetlands Park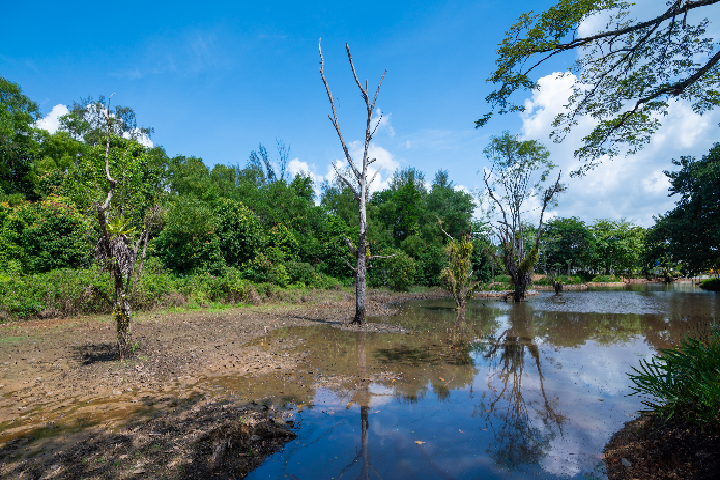 Image Courtesy of 3WheelingTots
Developed by JTC and NParks, the 3.23 hectare Hampstead Wetlands Park is a green sanctuary located in the vicinity of Seletar Aerospace Park. Gaining popularity as an ecosystem trail, the destination is a must-go for fans of nature. The freshwater ecosystems are conducive habitats for plants, birds and other wildlife, in addition to the wetland's ecology providing more wildlife with shelter, nesting spots and resting grounds. Scenic boardwalks and viewing decks allow visitors to enjoy the wide variety of interesting flora and fauna up close.
If you are looking for more to do before or after your stroll, there is a number of cafes in the vicinity.
6. Thomson Nature Park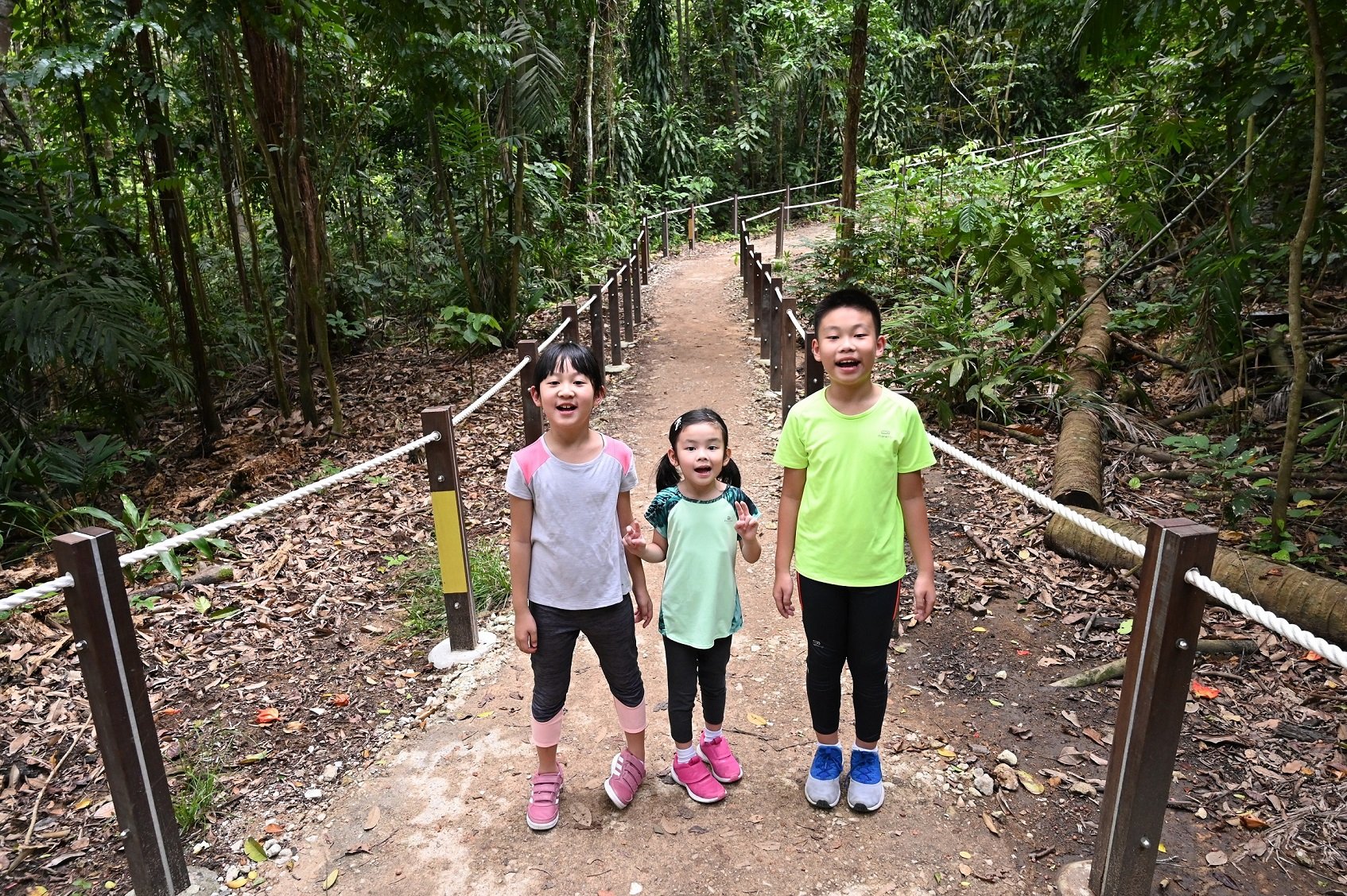 Image Courtesy of 3WheelingTots
Located to the east of the Central Catchment Nature Reserve (CCNR), between Old Upper Thomson Road and Upper Thomson Road, this 5-hectare park is where cultural heritage meets biodiversity. The conserved ruins of a Hainan kampong from the 1930s is now home to a rich array of biodiversity, as well as a key conservation site for the critically endangered Raffles' Banded Langur (Presbytis femoralis femoralis).

Boasting five trails spanning 3.8 km, these have been specially curated to introduce visitors to life during the old kampung days, as well as a rich variety of floral and faunal species found here.
The 1.5km flagship heritage Ruins & Figs Trail presents historical ruins of the Hainan kampong and remnants of the almost century-old architecture.

A 1.4km Streams & Ferns Trail is a scenic route for admiring the park's freshwater habitat and lush greenery. Keep a lookout for aquatic creatures like the rare spotted tree frog and endangered Malayan box turtle. (This trail intersects with the Ruins & Figs Trail at multiple points.)

The standalone 0.4km Rambutan Trail loops around the old site of a rambutan plantation dating back to 1930s. Learn about the area's history from informational signages located along the course.

A 0.35km Macaque Trail is named after one of two primates that reside in this area, and one of the last stretches for hikers to venture deeper into the park.

Lastly, the shortest Langur Trail at 0.15km is named after the Raffles' Banded Langur – the other primate family that resides here. The park is an official conservation site for the estimated 60 members of this vulnerable specie. Keep a lookout for them on aerial bridges cutting across the forest canopies, constructed for these tree-dwelling and elusive residents.
7. COMO Adventure Grove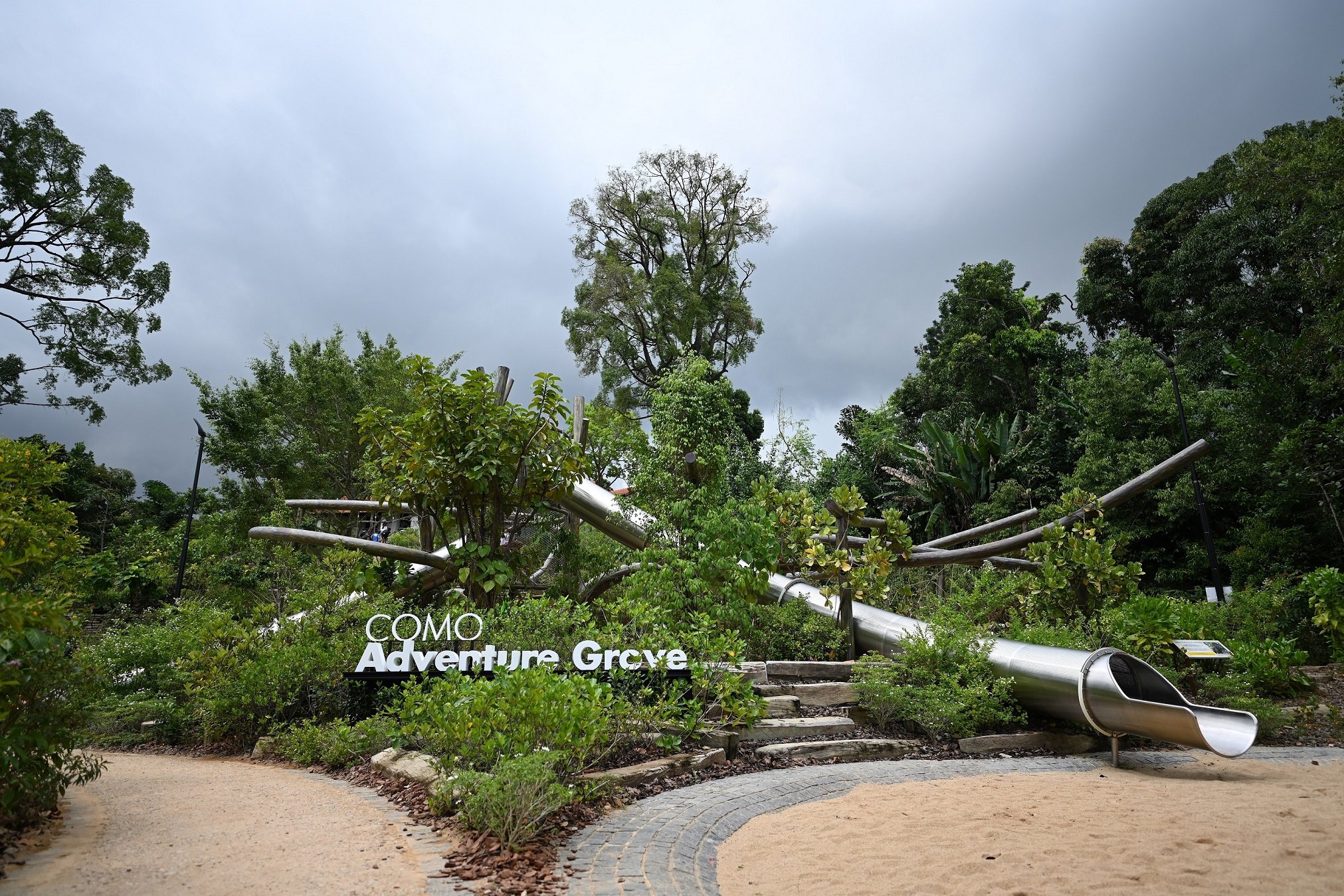 Image Courtesy of 3WheelingTots
The last destination on this list is the newest nature playgarden in Singapore. Inspired by distinctive parts of trees in the Singapore Botanic Gardens, the play structures are a modern interpretation of timeless experience climbing and playing on trees. As children swing, slide, climb and scramble on them, they are introduced to nature through play and exploration. Suitable for families with younger children, the whole family can still sweat it out while making it educational for the little ones.


Related reading:
7 Family-friendly Hiking Trails in Singapore