It is an understatement to say that Aleksander Duric, Principal for Sport Singapore's ActiveSG Football Academy, is among the most notable athletes and coolest sport dads in Singapore.
An athlete who strongly believes sport shapes the lives of children, Aleks has led an eventful life. Growing up in a tough environment back in his country of birth Yugoslavia, he was playing street football by the age of eight.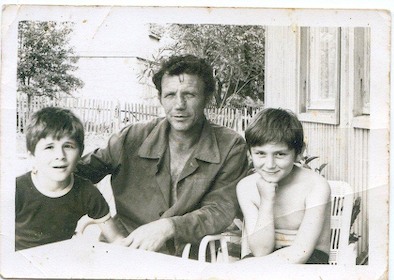 Photo 1: 9-year-old Aleks with his father and older brother.
Aleks shares, "In my developmental years, I was diagnosed with slow muscle growth. On the advice of our doctor, my parents gave me opportunity to take up canoeing and kayaking to overcome that. I enjoyed kayaking so much that I started competing and clocking several best records."
That was the start of Aleks' many records - by the age of 15, he was Junior National Champion; at 16, the Senior National Champion; come 17, he was in the Top Ten junior in the world. At 21, he left his war-torn homeland, but continued to overcome many challenges to clock a 22-year sport profession.
"At 22, I represented Bosnia and Herzegovina in 1992's Olympic Games in Barcelona. After the Olympics, I decided to become a professional football player – a turning point in my life when I signed a contract in Hungary in the same year. Well, the rest is history."
Indeed, Singapore has been privileged to be part of Aleks' life – the place he chose to finally settle down in 1999 - where he is the first foreign-born player and captain of the national football team.
People who know Aleks will agree that his life journey has been nothing less than incredible. A never-ending adventure of challenges, fears, courage and above all, spirit, he is known for his drive to work hard, sheer grit to pursue the impossible, and the fortitude to trudge on. He credits these to the values imparted by his parents since his childhood, which continues to take him through his sport profession.
Now at the age of 50, he remains a formidable partner to work out with. Known for his highly disciplined lifestyle, he trains daily to stay in top form. To complement his intense regime, he also eats healthily and practices good sleeping habits.
After retiring as a national athlete, Aleks has been dedicated to shaping our future generation through sport. "Sport and particularly football have been a large part of my personal development, and I want to help children embrace sport as an avenue to becoming better individuals. I strongly believe that kids should not be specialising in a specific sport at this phase, but to be exposed to different types to best discover their potential."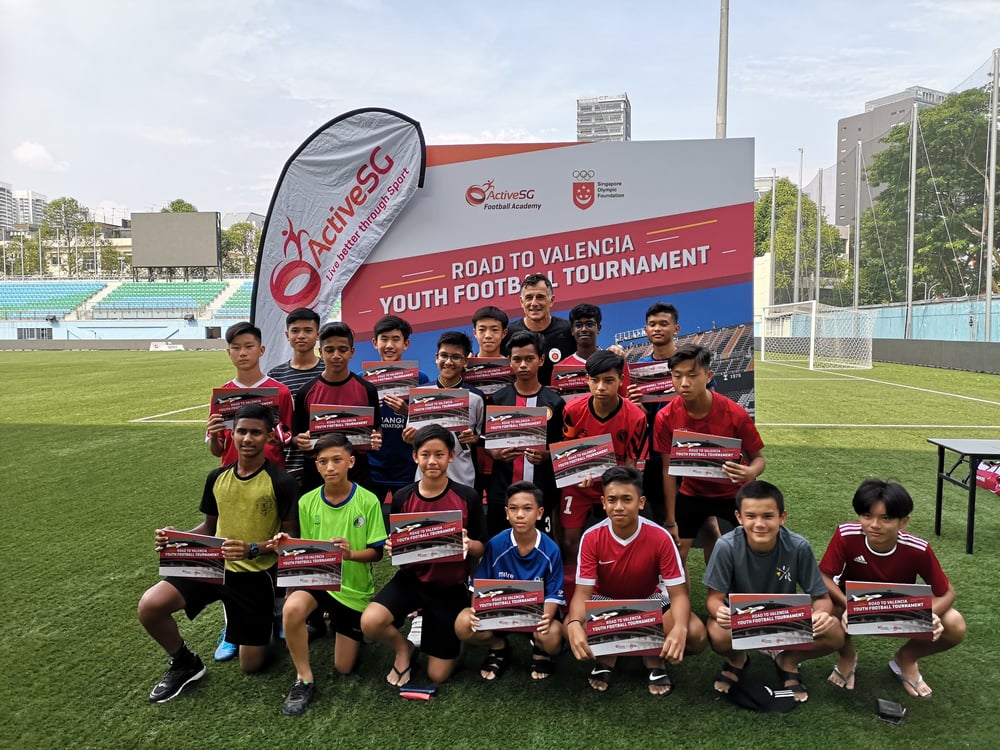 Photo 2: Aleks and the aspiring U-14 footballers at the "Road to Valencia" Youth Football Tournament, who had the chance to compete professionally for a valuable opportunity to experience a football camp in Valencia C.F. (Photo: ActiveSG Football Academy Facebook)

Adding on, "What we can gain from sport is beyond and complementary to what we learn in school and at home. Times have changed and it is easy for our kids to be inundated with technology. But I hope our next generation remembers sheer hard work and giving our best in what we do should remain unchanged. Anything is possible if we believe in ourselves."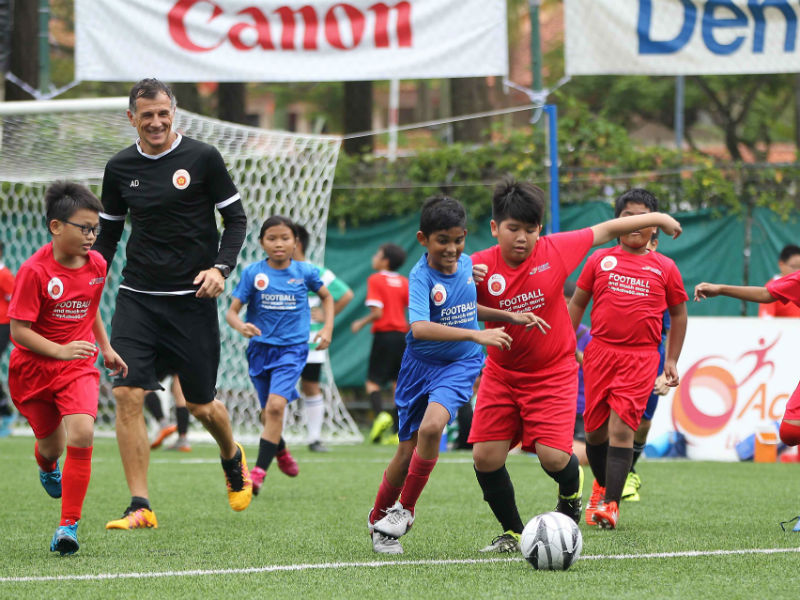 Photo 3: Aleks looking on the academy trainees playing a two-sided game.

Aleks' life experiences and personal values not only direct how he works, but also how he interacts and inspires his three children. In turn, he feels that being a dad helps him understand and work better with kids.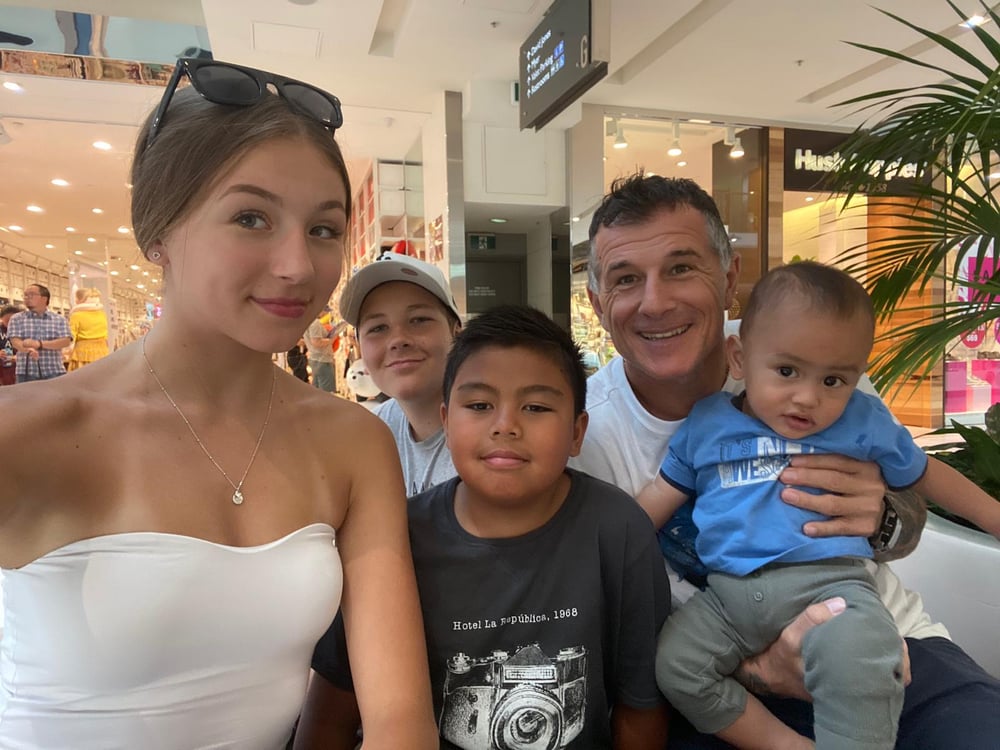 Photo 4: Aleks and his beautiful children, Isabella, Alessandro, Massimo, and Emanuelle (left to right).
"Being a sport coach and a dad at the same time is complementary rather than conflicting. As the former, I am better equipped to put myself into the trainees' shoes, understand their needs and give them my fullest support. As a father, I teach my children positive and useful life values, by setting a good example, making time for them and supporting them through their education and sport interests."
He notes a need to remain objective and balanced, when watching his kids play sport and stepping into a coach role. "With the best intention, I want to give good advice or constructive feedback during their games. As a dad, I feel it is more important to be supportive and encouraging."
His best advice to all parents? "Give your children your biggest support in whatever they want to pursue, be it in sport, art, education or more. Be generous with your encouragement and personally involved in their milestones – first as a parent and less as a coach – be it when they are winning or losing."