The launch of the Deloitte Netball Super League on 4 Feb 2023. Photo Credit : Netball Singapore FB
The Deloitte Netball Super League 2023 kicked off on 4 Feb, with defending champions Blaze taking on last year's runners-up Sneakers in the season's opening match at Our Tampines Hub. The current season started with 6 local clubs - Blaze, Sneakers, Fier Orcas, Mannas, Swifts, and Llabten in the 1st round. For the start of the 2nd round though, organisers Netball Singapore added an international flavour and raised the match intensity and on-court action by including the international teams from Brunei and Thailand. Their arrivals coincided at the end of Feb, with the addition of a Fijian player each to the 6 local clubs.
The current season, after 12 rounds of action, will come to an end with the Playoffs and Finals taking place on 18-19 April. Meanwhile, with the assistance from Netball Singapore, ActiveSG Circle managed to secure reactions and comments from all competing teams, just days before the season-closing weekend. Those quotes from team coaches and captains are listed below, together with a short interview with Cyrus Medora, Executive Director of Netball Singapore.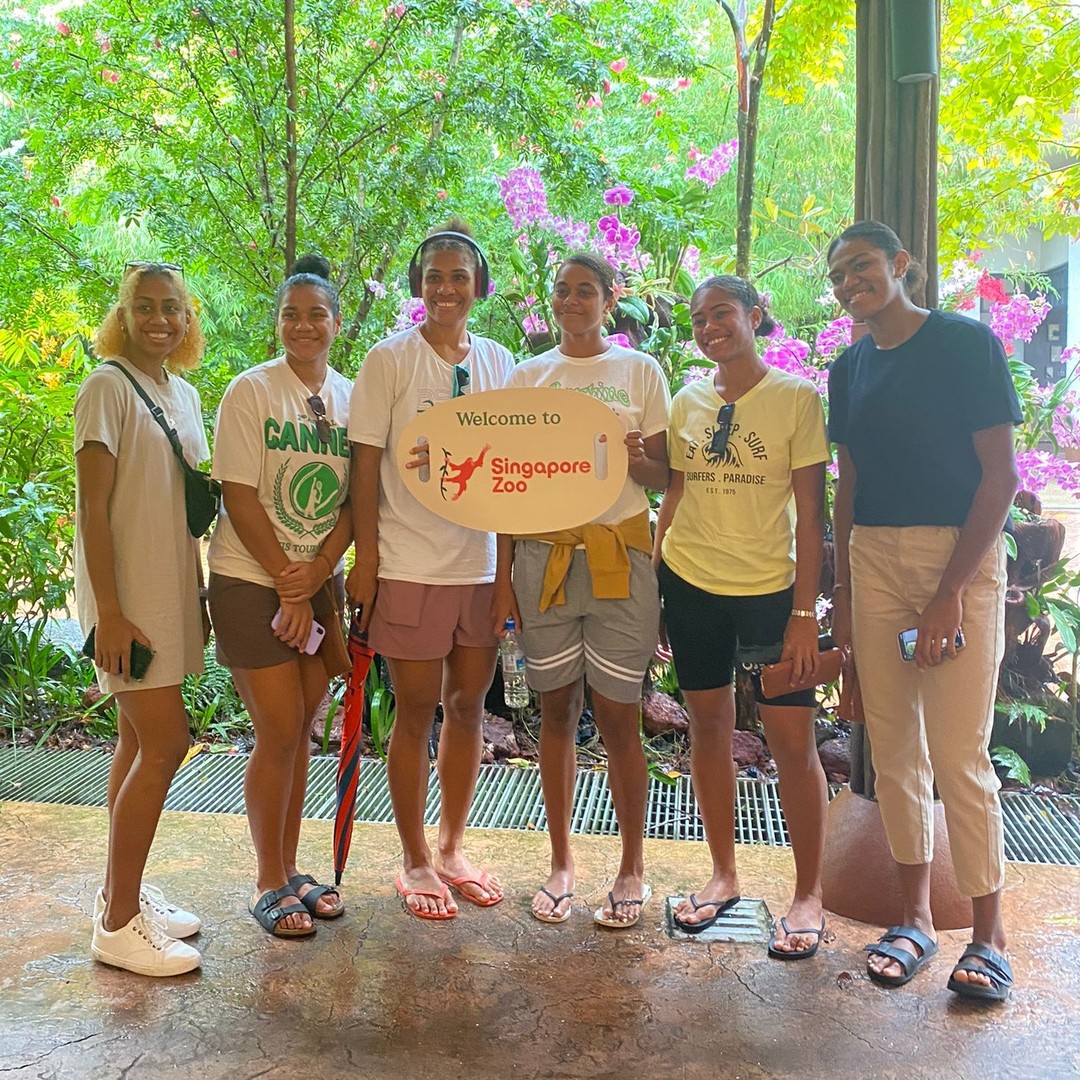 6 Fijian players were invited to Singapore, with each player sent to a local club. Photo Credit : Netball Singapore FB
Executive Director of Netball Singapore, Cyrus Medora
Q : How has the inclusion of the Fijians, and the national teams from Thailand and Brunei impacted the Deloitte International Super League, since the start of the 2nd round in early Feb?Cyrus : The 6 Fijian national players have certainly added another dimension to the Deloitte ISL, with their flair, agility and athleticism. This is also an opportunity for our elite club players to experience playing with international players from other countries, and both sides learning from each other.
Brunei and Thailand were brought in for 2 reasons: to bring our Deloitte ISL to another level of play; and to help develop these countries further to ensure that netball gets into more and more SEA games in future.
Q : With the league coming to an end this week, and the absence of netball again from the SEA Games, is the main goal for Team Singapore the World Cup campaign in South Africa in August?
Cyrus :
The Netball World Cup is certainly the pinnacle event that all international teams aspire too, and we are thrilled to have qualified again. We also have several other major events this year. In late April, it's the Pacific-Aus series in the Gold Coast, featuring 8 teams from Oceania, Africa and our national team. We also have the MiRXES nations Cup in October and the Asian Indoor and Martial Arts Games (AIMAG) in November in Thailand. This is the first time that netball is included in this OCA event.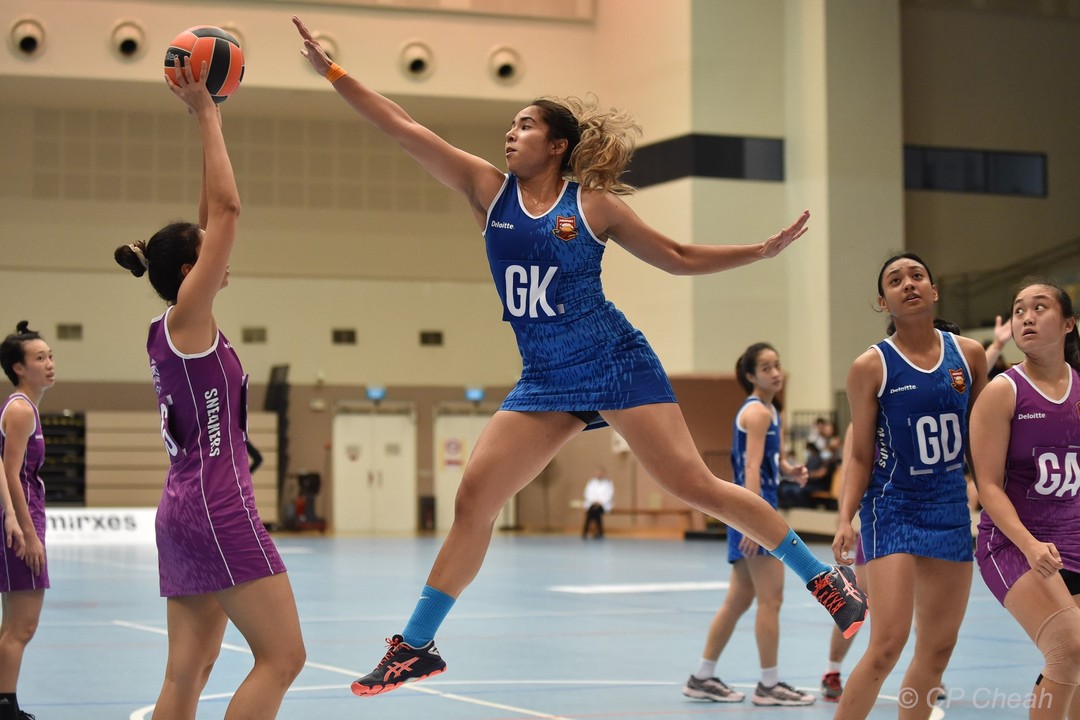 Sneakers vs Mannas (Blue) on 19 Feb 2023. Photo Credit : Netball Singapore FB



Sneakers Coach, Goh Seck Tuck
Q : Having won your 10th straight game this season and 0 losses, are you satisfied with your team's run so far?
Coach Goh : Satisfied. The team has had a good run so far and we will continue towards achieving better.

Q : Having finished 2nd overall in 2022, what's your target this weekend and who will you most likely meet in your season finale?
Coach Goh : Definitely aiming for the championship title. We are likely to meet Blaze in the finals, based on the past games.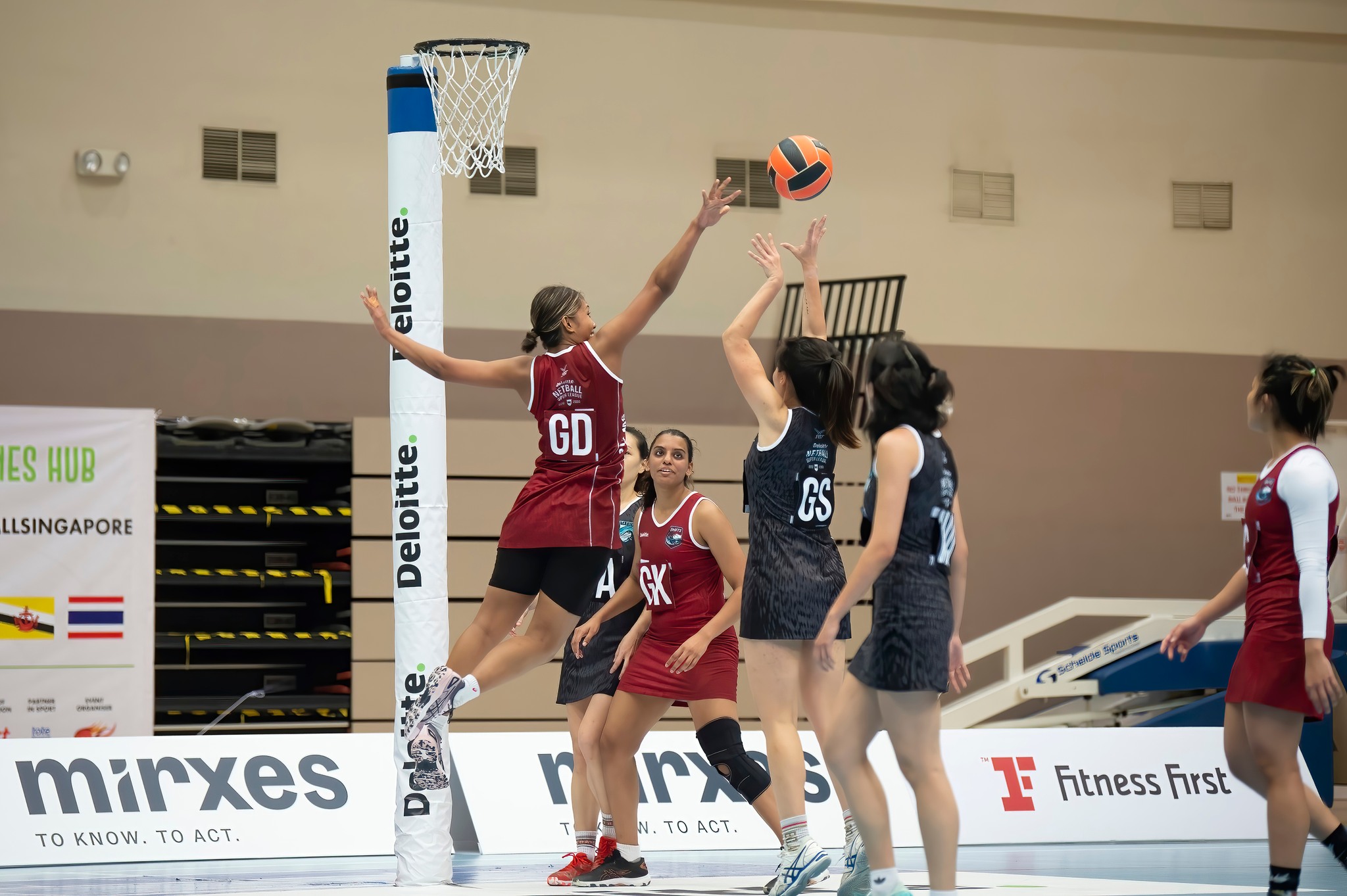 Llabten vs Swifts (Red) on 4 Feb 2023. Photo Credit : Netball Singapore FB


Swifts Captains, Regine Zhou and Kor Li Jie
Q : How did your team go from only 2 wins in the 1st round to all 5 wins in the 2nd?
Regine : Our journey from 2 wins in the 1st round to all 5 wins in the 2nd was a testament to our team's resilience and growth mindset. Instead of letting early losses bring us down, we used them as learning opportunities to improve and refine our game. We sat down together and realigned our goals, deepening our understanding of each other and building a stronger camaraderie that translated to more unity and focus on the court.
With each game, we focused on playing to our strengths and staying in the present moment, always striving to be consistent and deliver our best performance. Our foreign player Jima made a difference as well! Not only did she bring a new level of skill and experience to our game, her dedication and work ethic inspired us all to work harder and strive for excellence, and her positivity and support brought us closer together as a team. She truly completed our journey and helped us achieve our best performance yet.
Q : Following the 68-39 loss against Sneakers (on 14 Mar), what are you looking to achieve this weekend?
Li Jie : As we move forward from our latest game, we're continuing to harness our strengths and elevate our game play with more composure and precision. We're proud of our team for making it to the semis, and our focus is on playing to our full potential and achieving our goals. While our opponents are all strong and determined to win, we're committed to playing our game and minimizing our mistakes. With each game, we're grateful for the support of our supporters and community, and we'll keep pushing forward with determination and unity to achieve our goals — which is to always play happy netball - to enjoy the game and bring joy to those who watch us play. For us, playing happy netball is not just a goal, but a way of life that we hope to spread to others through our play.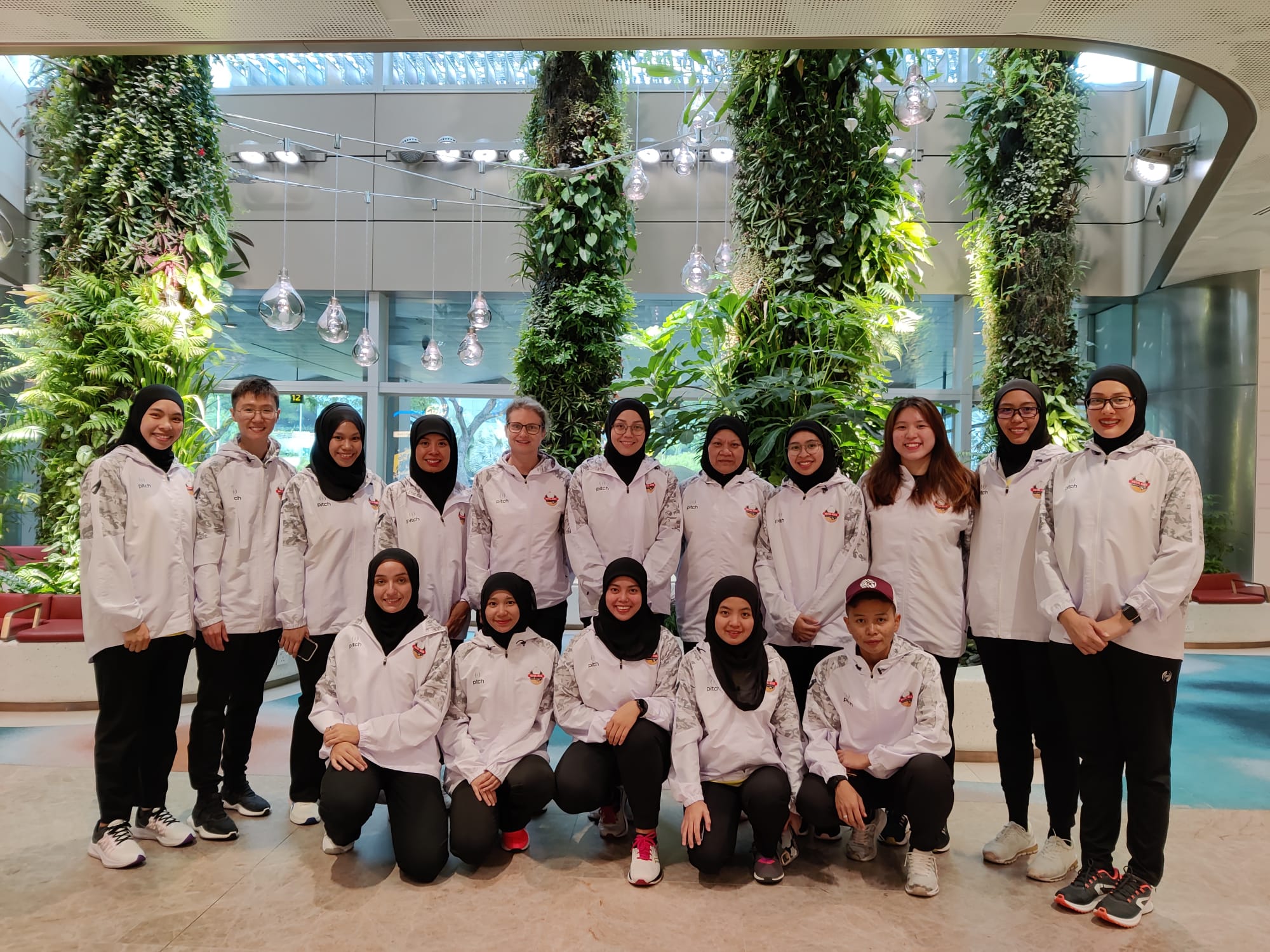 Team Brunei. Photo Credit : Netball Singapore FB

Brunei Coach, Nur Hafizah Binti Haji Abdul Sidek
Q : Your team played 7 matches (as of 14 Mar) but unfortunately, no wins to show for. How would you describe your team's overall performances in Singapore?
Coach Hafizah : We had a rough start in the competition. Despite having no wins at this point, the girls knew the games will be tough as we are playing the top clubs in this league. But the Brunei team has shown improvement, learning, working well and creating chemistry amongst each other throughout the competition. It has been a very good exposure for all the girls especially the under- 21s and some players who made their international debuts.
Q : Coming to this weekend's season-closer, what's the end-goal for this campaign in Singapore?
Coach Hafizah : The end goal would be, of course, to win the match and keep fighting. Achieving our team goals and to bring out the very best of each other. The team has taken a lot of learning from each and every game throughout this competition and will definitely carry the knowledge and experience back home.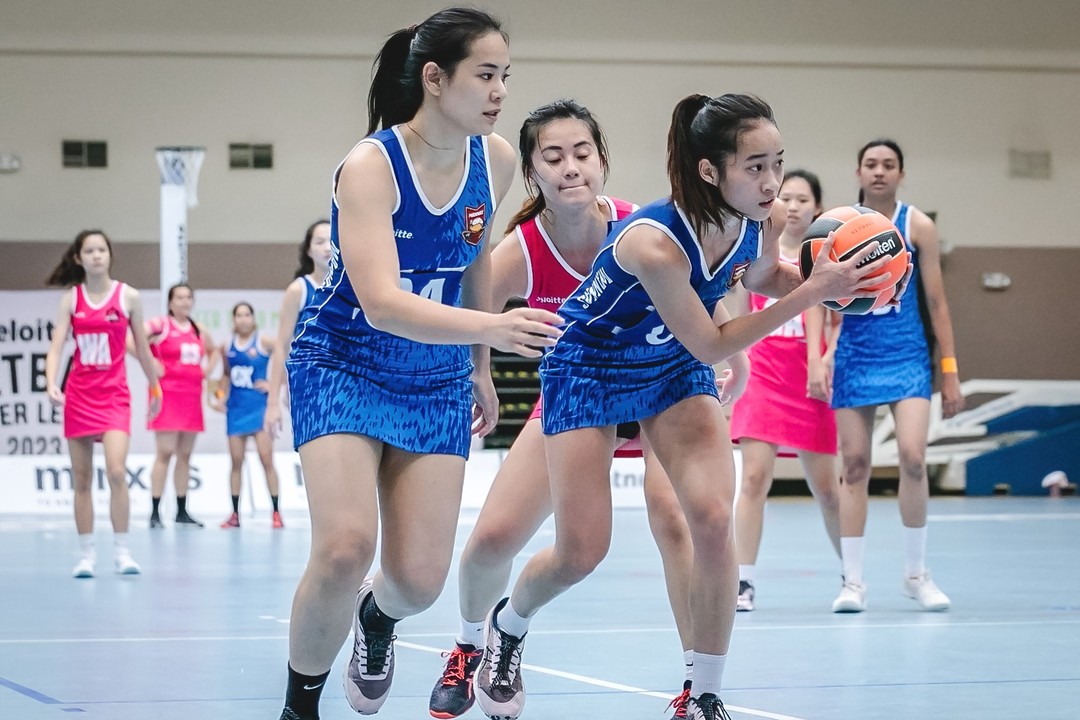 Mannas (Blue) vs Blaze on 18 Feb 2023. Photo Credit : Netball Singapore
Mannas Captain, Chua Shi Lin
Q : With 1 draw and 2 wins in 2 rounds (as of 14/3), how has the recent result against Brunei impacted your overall season finish?
Shi Lin : Over the past 2 weeks, we have seen Brunei improving and progressing really well as a team. It's not a team we should take lightly. We identified what to work on and work towards it together as a team to finish the round games as well.
Q : Looking ahead to your season-finale this weekend, what are you hoping for?
Shi Lin : We aim to always do our best, sticking to the game plan and hope to finish on the high.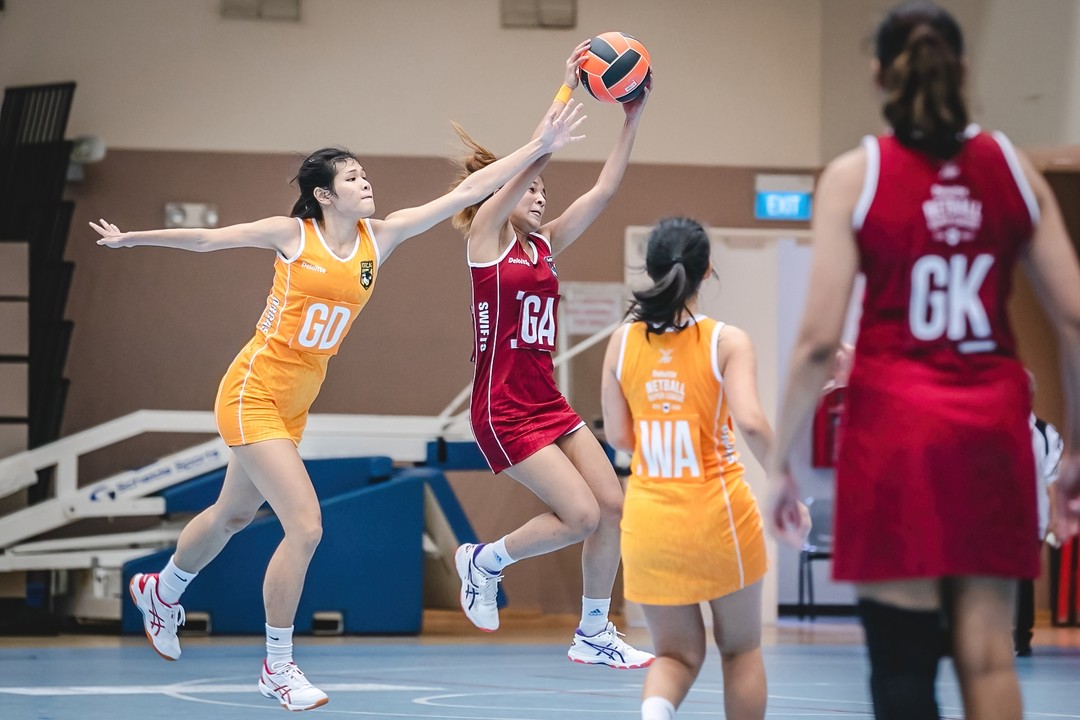 Swifts (Red) vs Fier Orcas on 18 Feb 2023. Photo Credit : Netball Singapore FB

Fier Orcas Captains, Tan Xin Yi and Callista Koh
Q : With 6 wins from 10 games, are you content with the run you've had or were there any missed chances earlier?
Xin Yi : At the start of our season, we expected ourselves to perform better, given that we were 3rd last season. However, this year, we struggled to find our flow and we took some time to get into our rhythm. Hence, we took it one step at a time and focused on improvements in each match.
Q : Taking on last year's winner Blaze on 16 Mar, just before the Playoffs, what can we expect from the Orcas?
Callista : To play according to our strengths and put up a good fight on court.
Blaze vs Swifts (Red) on 19 Feb 2023. Photo Credit : Netball Singapore FB
Blaze Coach, Wang Jing Qing
Q : 8 wins in the bag already. Are the defending champions on course to do the Double (aka win titles back-to-back) by the end of this weekend?
Coach Wang : To be on course, our team needs to cut down unforced errors, do our basics well and be consistent. We go one game at a time.
Q : Who's been your most outstanding player this season and why?
Coach Wang : Shu Ning. A very hardworking player. She has been consistent throughout this season. Playing a vital role in both attack and defence.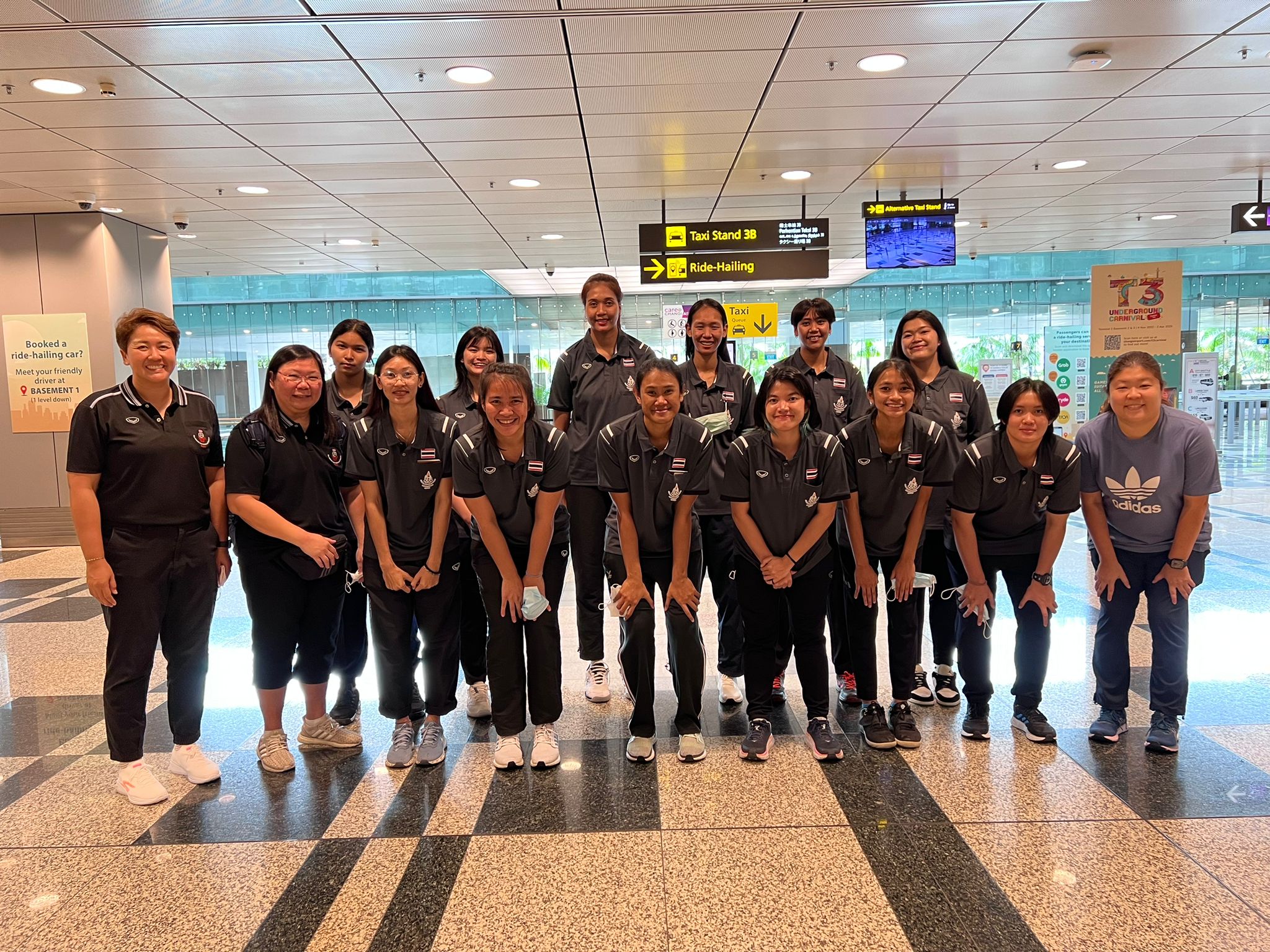 Team Thailand. Photo Credit : Netball Singapore FB



Thailand Coach, Chng Li Li
Q : Competed against 6 teams (as of 12 Mar), how would you sum up your 1-5 win/loss record against the other NSL teams?
Coach Chng : There's progressions shown from game 1-5 is the most important to the team and grateful to have the opportunity to play at higher level here in Singapore.
Q: What is your overall objective of competing in Singapore?
Coach Chng : To help the team grow in skills and understanding of the sport of netball even better.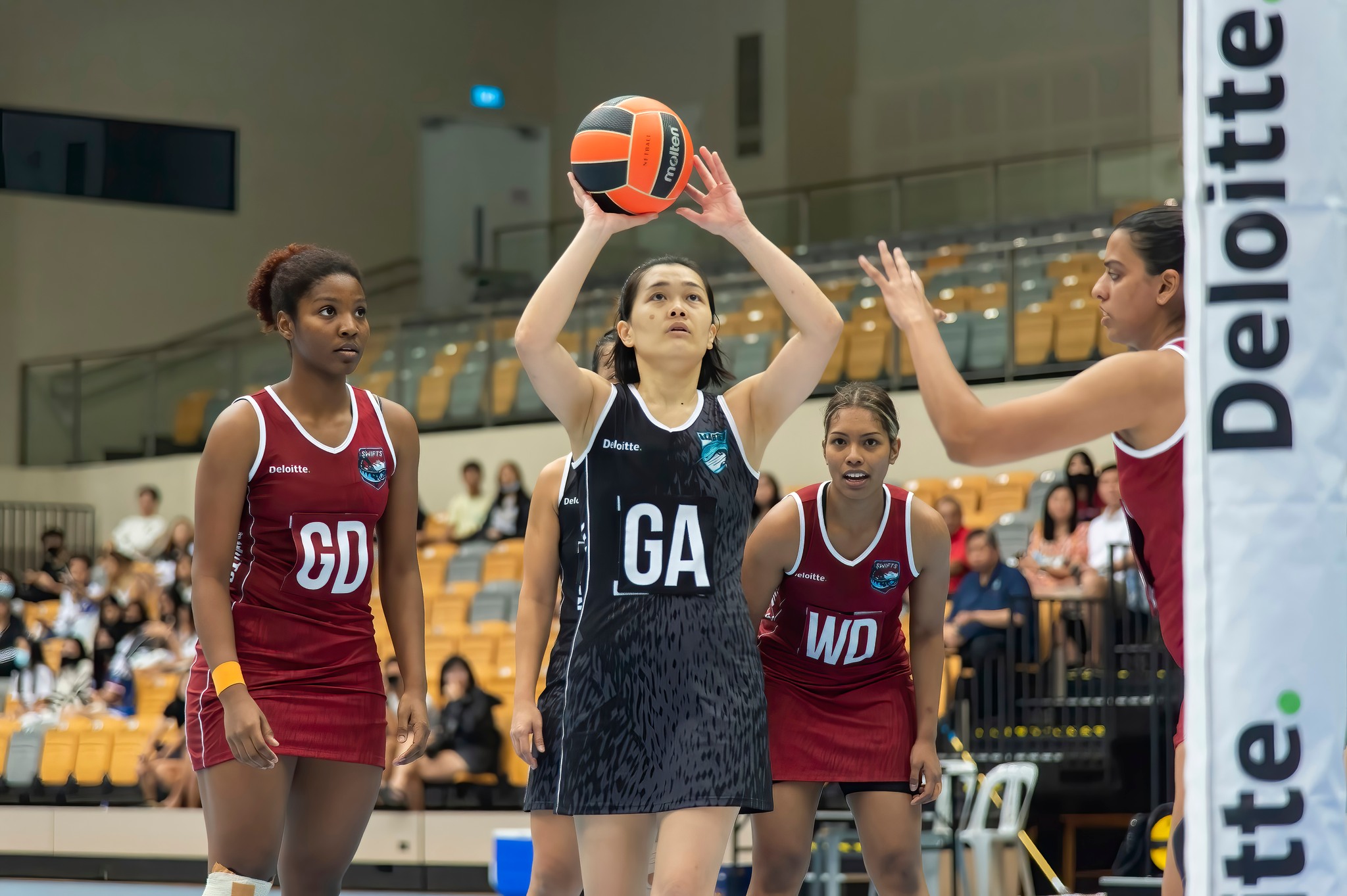 Llabten vs Swifts (Red) on 4 Feb 2023. Photo Credit : Netball Singapore FB


Llabten Captains, Kwok Shuyi and Michelle Seah
Q : With 1 draw and 1 win in 11 games, (as of 12/3), do you feel your team could have done much better?
Shuyi : We definitely feel we could have done much better this season. We had high expectations of ourselves in the lead up to the NSL, but unfortunately, we've let ourselves down on a number of occasions when we were unable to remain composed and made crucial unforced errors during games.
However, we do not want to dwell too much on the negatives as it is the club's first season back after not competing in the NSL since the 2020 edition. We also have a total of 4 debutants come into the team, including a total of five U21 players - which is one of the highest in the league. So while we're disappointed with our league position, one of the biggest positives is that competing in this NSL season has provided our younger players in the team with valuable experience.
As a club, we'll take the learnings - be it good or bad - from this season and grow from here.
Q: What are you hoping for in terms of the overall position finish, when the season ends this coming weekend?
Michelle : We'd like to finish in the highest possible position for us, which would be 5th. But for these last two games of our season, we simply want to focus on ourselves and put up our best performances of the season. If we play with utmost determination, passion and heart, and minimise our unforced errors, I'm convinced we'll achieve our goal of attaining the 5th position.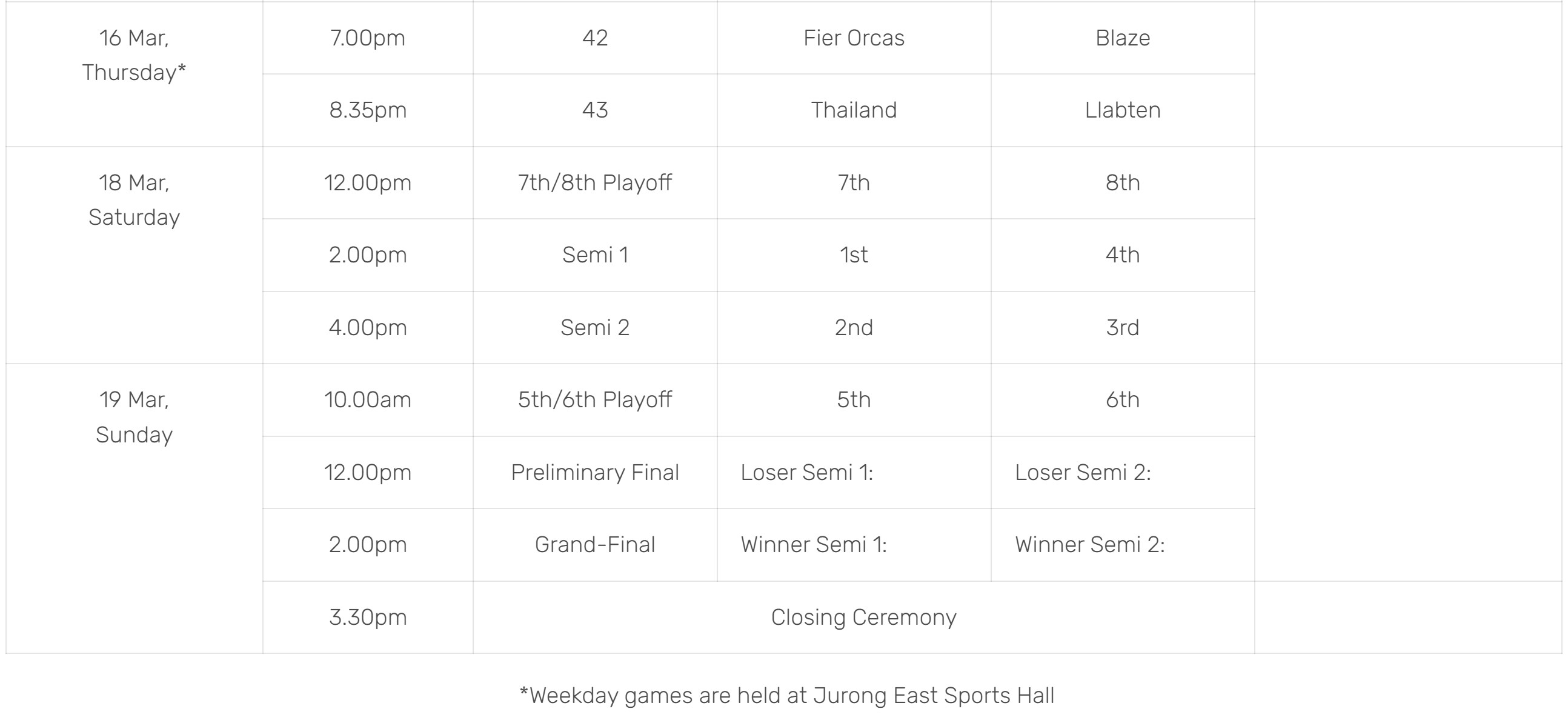 Deloitte ISL 2023's Remaining Fixtures as of 15 Mar. Image Credit : Netball Singapore