NSG Basketballers derive motivation from parental support & individual flair!
by Circle Stories, on July 14, 2022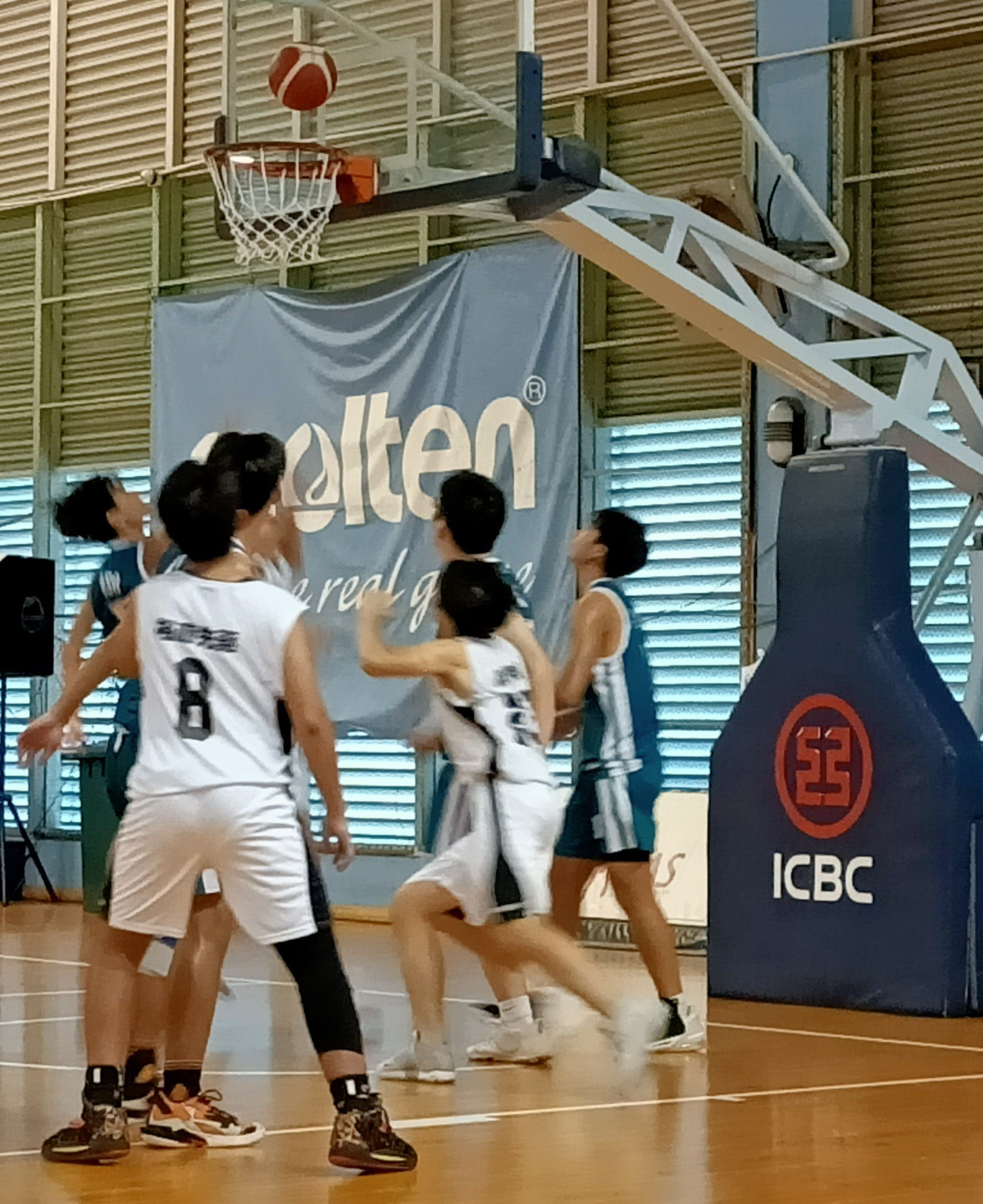 Eyes on the ball as the rebound comes back to play in the Anderson Serangoon JC (green) and Jurong Pioneer JC (white). Photo credit: Suresh Nair
By Suresh Nair
Ng Khai Mun ranks as a close-to-perfect example of how parental encouragement, significantly related to his childhood attraction to and competence in playing sports.
The Anderson Serangoon Junior College basketball centre proved his mettle, as he anchored his team to a 40-32 win over Jurong Pioneer Junior College in Monday's 'A' boys match (9 May) at the Singapore Basketball Center in Aljunied.
And it reminded me that parents who provide positive encouragement, do instill a greater sense of enjoyment, ability, and motivation in their child to rise to great heights.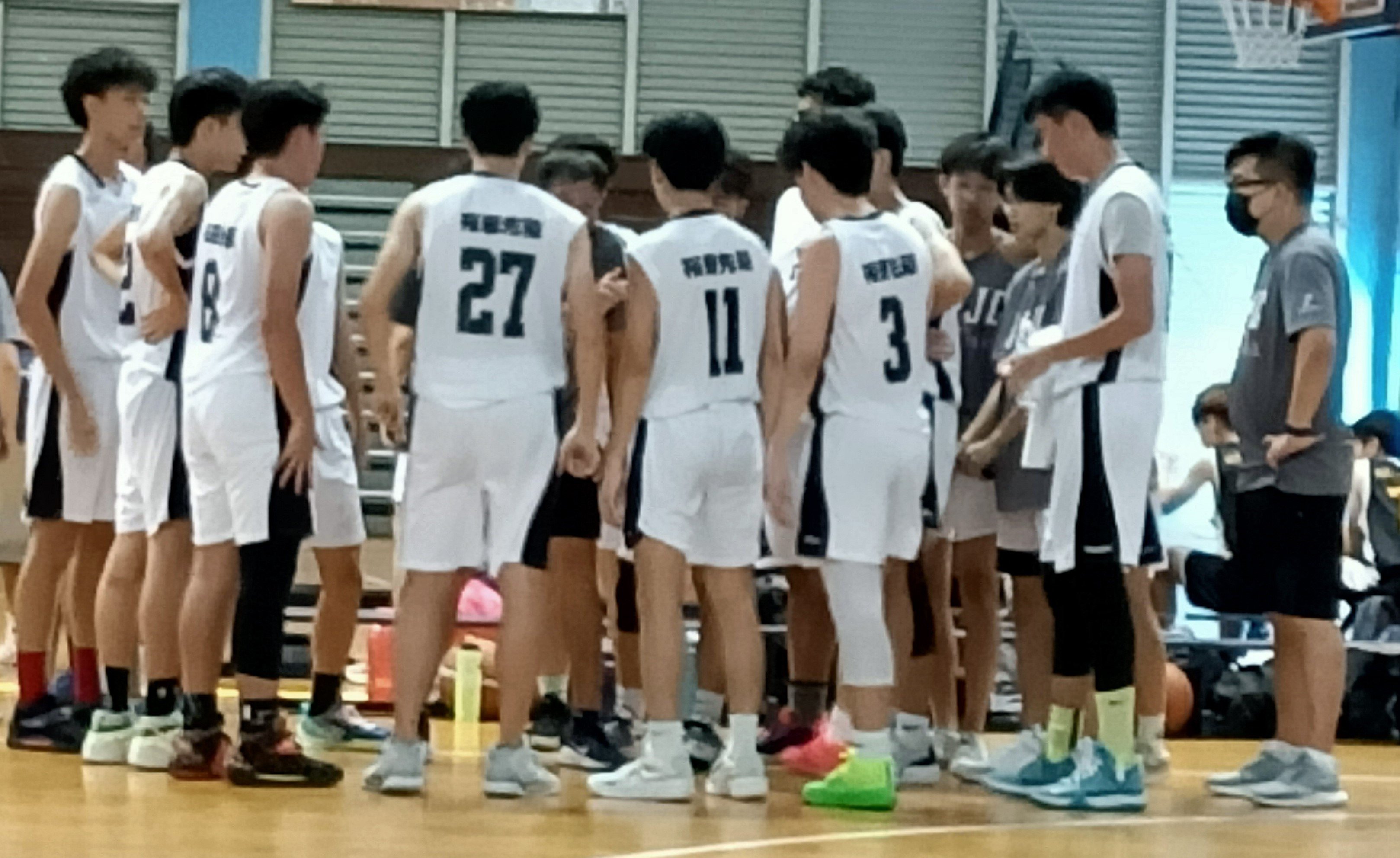 Quick coaching tips during the break to Jurong Pioneer JC players. Photo credit: Suresh Nair
"I've been hooked to basketball for 10 years, but what fired me on was the motivation from my dad, mum and family who wanted me to use basketball to move on in life," says 17-year-old Khai Mun.
"I believe the family can be firm in enforcing proper values and morals in the child, such as teamwork, sportsmanship, and work ethics, though without the authoritarian overload. I thank my parents as their boost is vital that parents realise the sport define their child as much as the academics."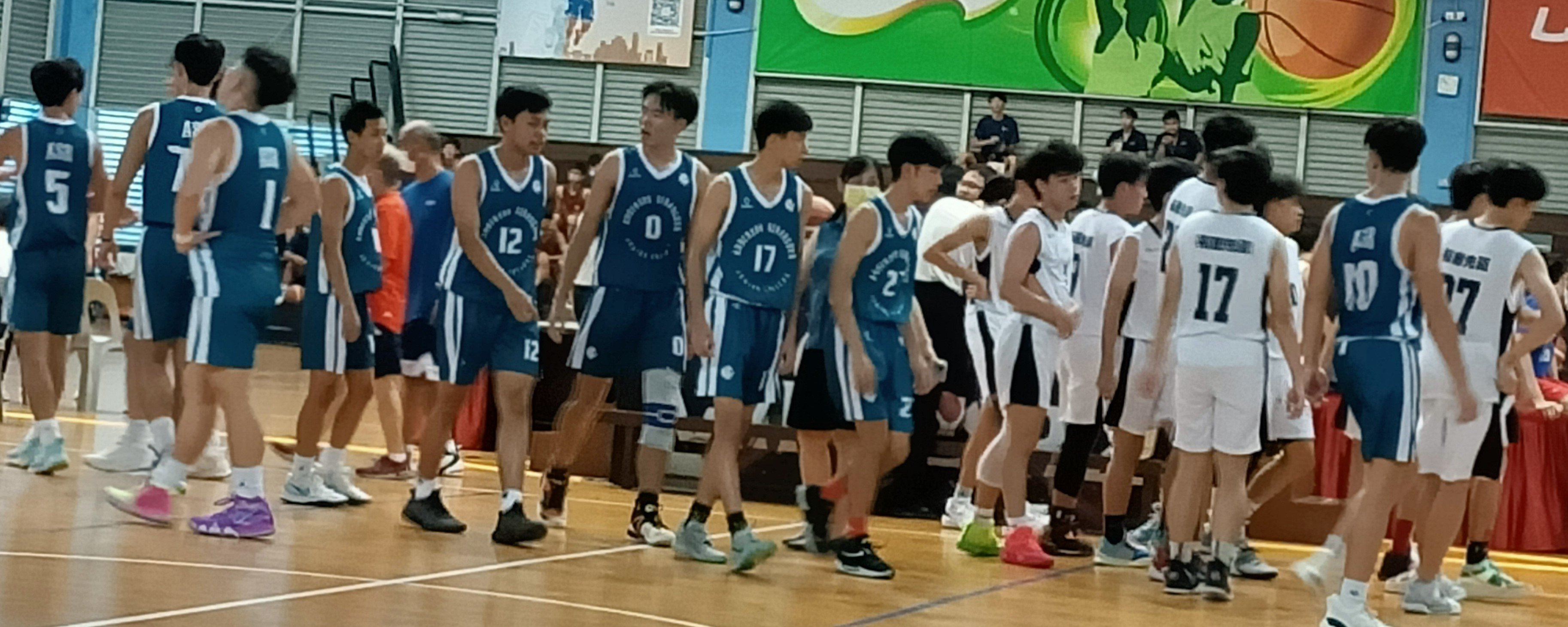 Ready to play for Anderson Serangoon JC (green) and Jurong Pioneer JC (white). Photo credit: Suresh Nair
I watched him closely as a centre and you admire his offensive and defensive rebounding. If you have a player with the size and physicality to be a true centre, he needs to be the best rebounder on both ends. That perfectly sums up Khai Mun.
Also catching the eye on another court was National Junior College forward Matthew Biju George, who as a rare non-Chinese excelled in his team's 27-24 win over Anglo-Chinese Junior College.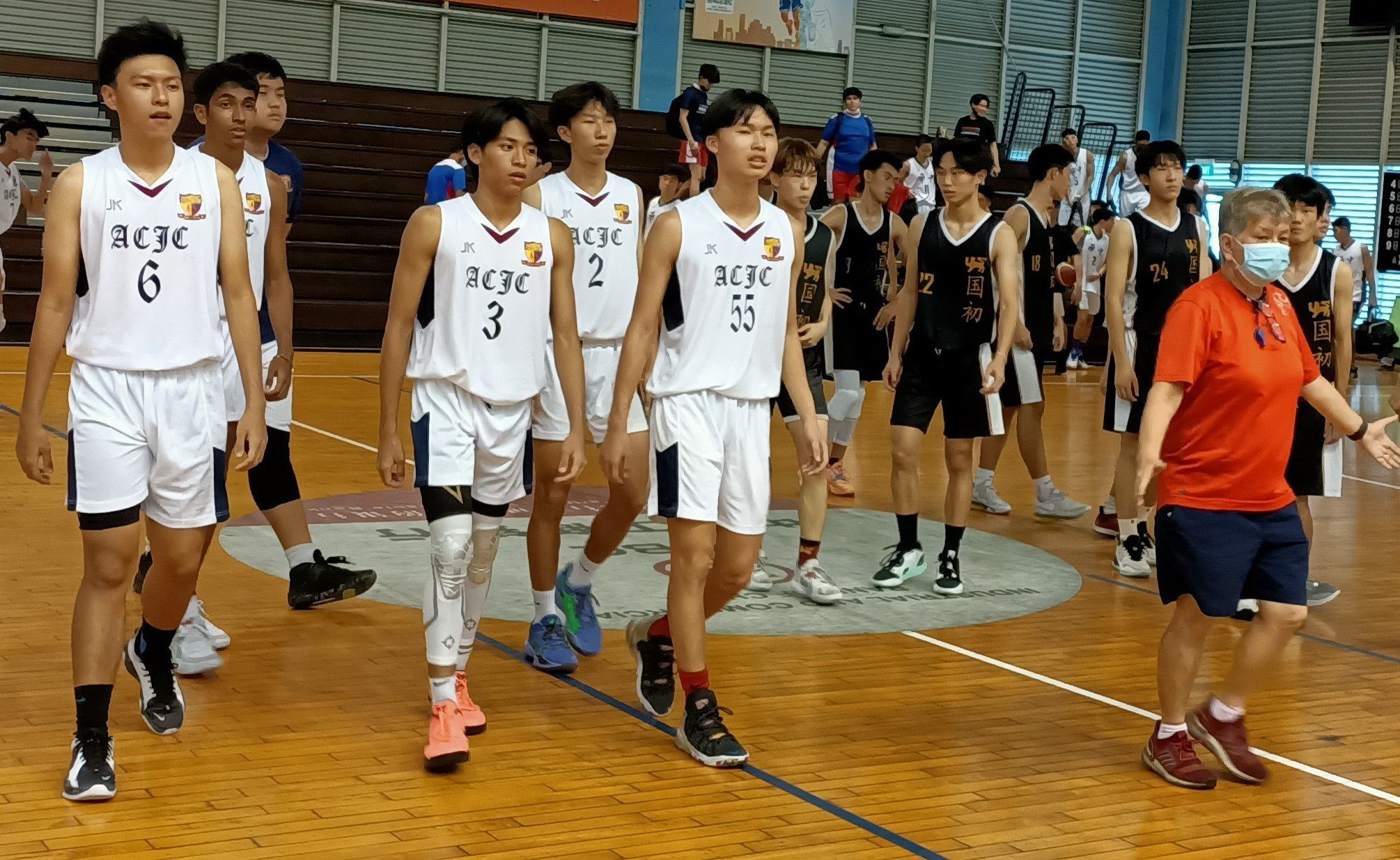 Holding their heads high even in close defeat for Anglo-Chinese JC (white). Photo credit: Suresh Nair
As I monitored Matthew, I realised that it doesn't matter if you're trying to beat your man from the set offence or leading fast breaks - basketball players always benefit from having strong ball-handling skills. By mastering moves like the crossover, behind-the-back and spin dribble, you ensure your defender can never be confident of where you're going with the ball. Once you have them confused, it's easier to get past your opponent with your skilled dribbling.
Matthew says: "At the end of the day, basketball is about scoring, and a team without competent marksmen, you're likely to struggle no matter how much they excel elsewhere."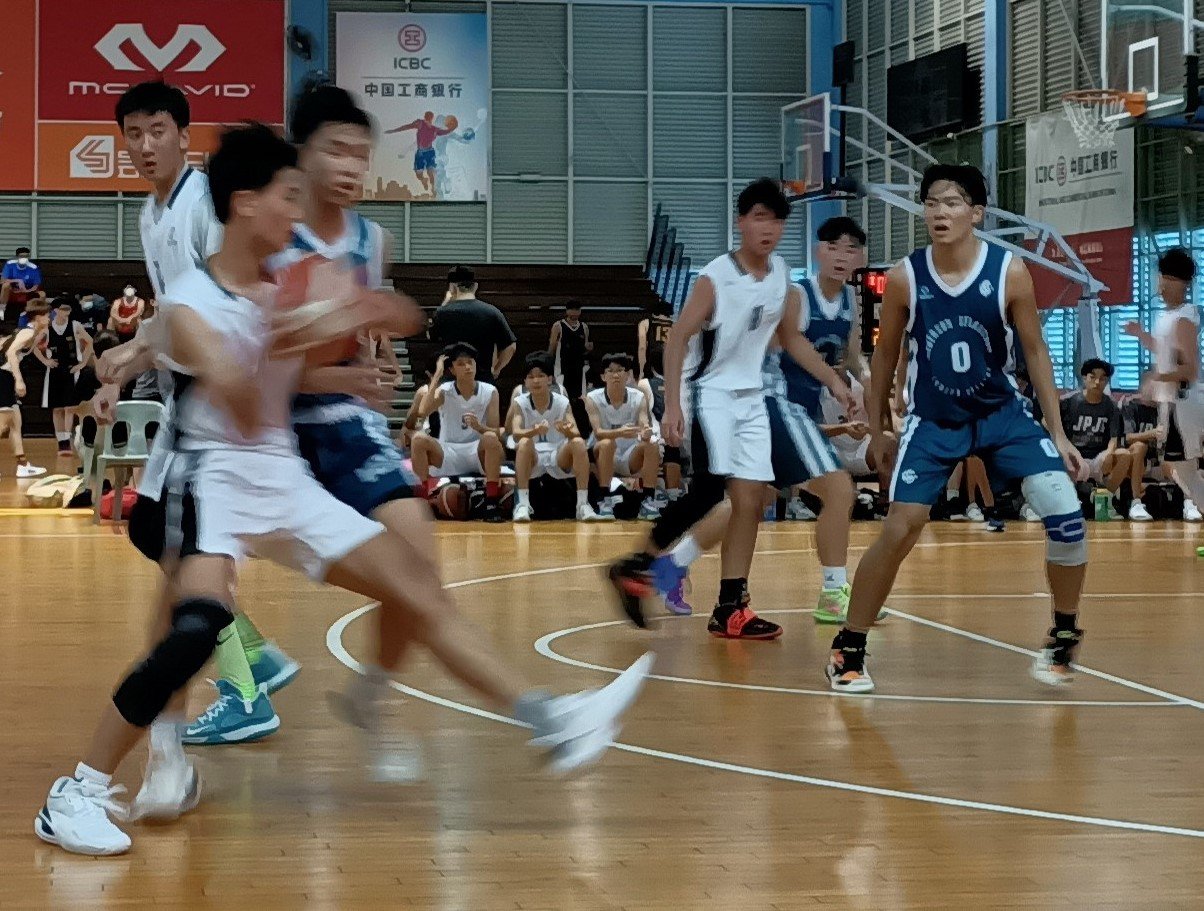 Close tussle for ball in Anderson Serangoon JC (green) and Jurong Pioneer JC (white). Phot credit: Suresh Nair
Watching the 2 junior college-winners, I realised that in the modern game, predominantly dominated here by the Chinese players, even at teenager level, shooting is moving away from mid-range jumpers, with a focus on finishing around the basket and hitting the deep ball.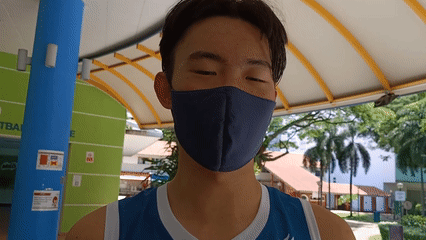 Interview with Anderson Serangoon JC's Ng Khai Mun
(For all the news, post-match interview videos, stories, photos, fanzone details and much more from the 2022 National School Games, do visit our website : go.gov.sg/nationalschoolgames)