The National School Games (NSG) is Singapore's largest annual inter school competition organised by two Councils, namely, the Singapore Primary Schools Sports Council (SPSSC) and the Singapore Schools Sports Council (SSSC), with Councils being made up of the principals of all participating schools. The NSG offers more than 400 championship titles, for more than 55,000 student athletes across all schools and levels of education (primary, secondary, junior college and centralized institution) in Singapore.
"But hey, I'm no athlete! Why should I even bother?" you might wonder. Well, even if you're not chasing after records on the track or competing for championship titles in front of cheering crowds, the significance of youth engaging in sports should not be underestimated. It's not just about the game itself; it's about molding our future leaders, change-makers, and local sports icons. The National School Games is offering a platform for everyone to grow and nurture their potential, transcending beyond mere sports and making a lasting impact on our upcoming generations.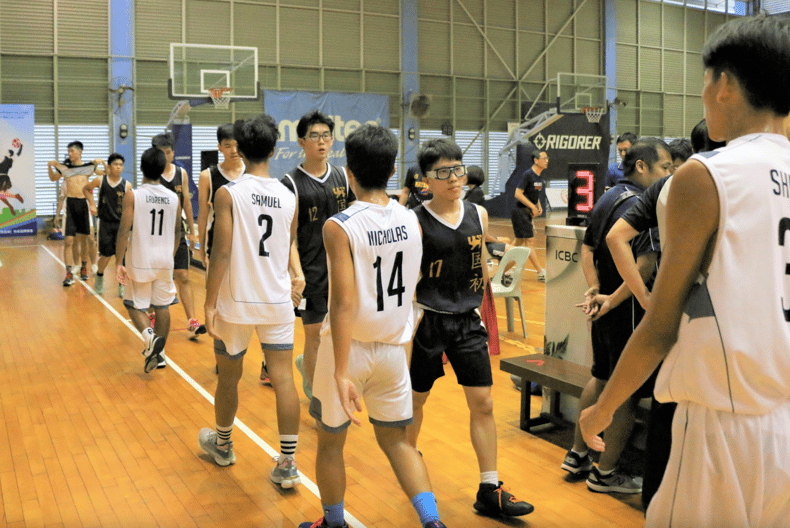 (Photo: Team Nila Content Producer, Anbumani)


Talent Development
The National School Games 2023 boasts a vast array of championship titles. The championship titles up for grabs this year covers everything from the classic team sports like football and basketball to the grace and finesse of individual activities like fencing and gymnastics. It's a mind-blowing transformation from school fields to the grand Singapore Sports Hub. This epic scale of competition, with its wide range of events, is a game-changer for all the budding young athletes out there. They have the perfect stage to flaunt their skills, and there's no doubt they'll be pushing their boundaries and leaving everyone in awe. It allows aspiring young athletes to expand their skillsets and showcase their talents.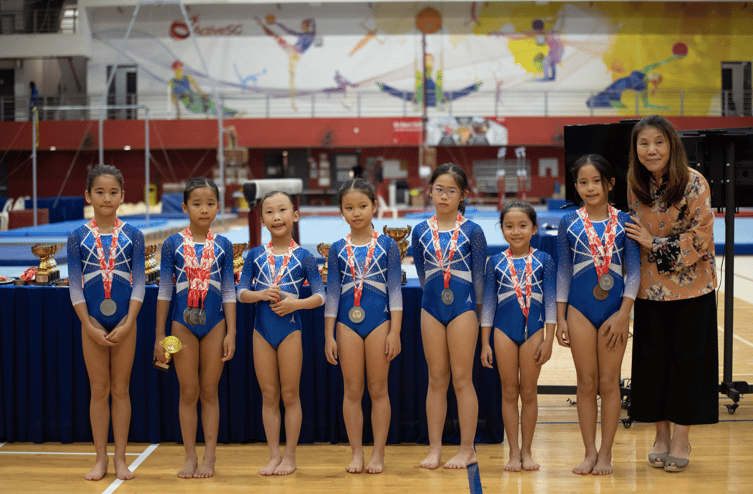 (Photo: ActiveSG Circle)
Furthermore, the National School Games has been instrumental in producing some of the country's top athletes, who have gone on to represent Singapore on international platforms. It's like a superstar factory for Singapore's top athletes, propelling them onto international stages with pride. Take Kiria Tikanah, for instance, the trailblazer who smashed barriers as the first female Singaporean to compete in the epee event at the 2020 Summer Olympics in Tokyo. Talk about making history!
And that's not all – we've got Elle Koh, the fencing sensation who's been dominating the SEA Games with not just one but TWO gold medals under her belt. Her recent triumph at the Cambodia 2023 Southeast Asian Games was pure gold! It's clear as day – the National School Games is the secret sauce, the magical incubator nurturing the country's future sporting heroes. Who knows who the next shining stars will be?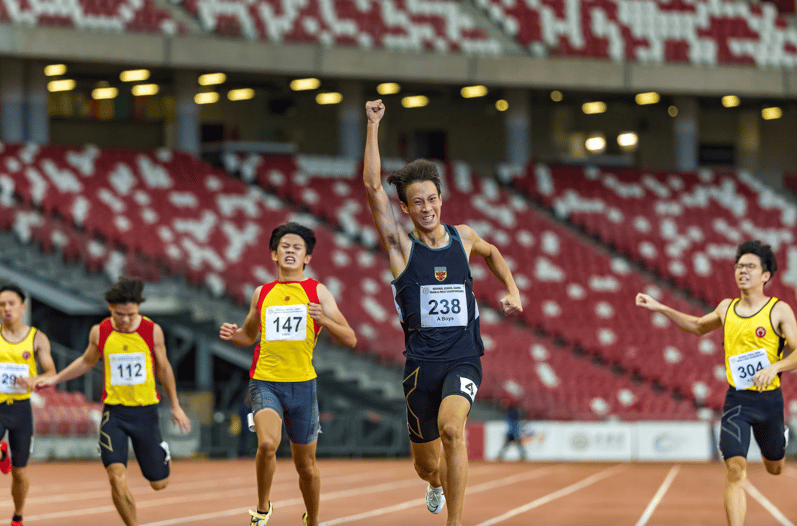 (Photo: Team Nila Content Producer, Ken Chia)
Wins, Losses, and Emotions
Much like in life, there are sweet victories and bitter defeats in sports, and the NSG provides a safe space for young students to handle them, an essential aspect of mental growth. In the fiercely contested A Division Boys Table Tennis championships this year, the moment of triumph belonged to Hwa Chong Institution, breaking a staggering 19-year wait for gold. Their formidable opponents, Raffles Institution, had been reigning champions since 2005, and despite their defeat, they carried home something even more precious - a profound lesson in the face of adversity.
In the heat of competition, the euphoria of victory is an exhilarating experience. Winning not only reinforces a young athlete's belief in their skills but also instills a sense of achievement and boosts self-esteem. At the National School Games, every triumph, no matter how big or small, teaches students the rewards of hard work, dedication, and perseverance.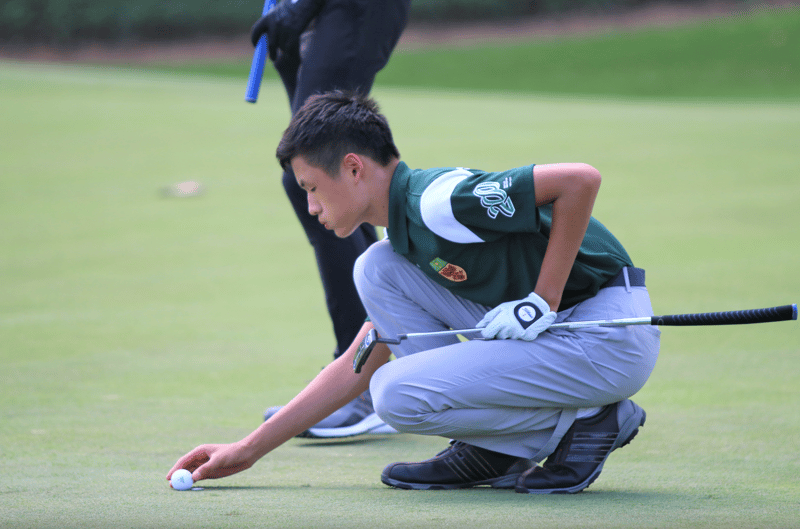 (Photo: Team Nila Content Producer, Anbumani)
Yet, it is often in defeat where the most impactful lessons are learned. They highlight areas of weakness, challenge one's resilience, and most importantly, teach students to handle setbacks with grace. Moreover, the emotional roller-coaster of sports – the excitement, the pressure, the joy, the disappointment – serves as a foundation for emotional maturity. It teaches students to manage their emotions, remain focused under pressure, and cultivate a positive mindset. These are vital skills not just for sports, but for their personal and future professional lives as well.
Defeat may sting, but it has a silver lining that's truly transformative. It's in those tough moments that weaknesses come to light, pushing students to test their resilience and inner strength. Above all, it's a crash course in handling setbacks with grace and humility, an invaluable life lesson. The rollercoaster of emotions that come with sports competition – the thrill, the tension, the elation, and the heartache – becomes the forge for emotional maturity. And let's face it, at their tender age, this emotional growth is precious. As they navigate through these ups and downs, students learn to manage their feelings, keeping their cool under pressure, and fostering a positive outlook. These skills aren't confined to sports alone; they become life essentials, preparing them for whatever challenges lie beyond the playing field. So, through the highs and lows of sports, they emerge not just as better athletes, but as better-equipped individuals ready to conquer the world.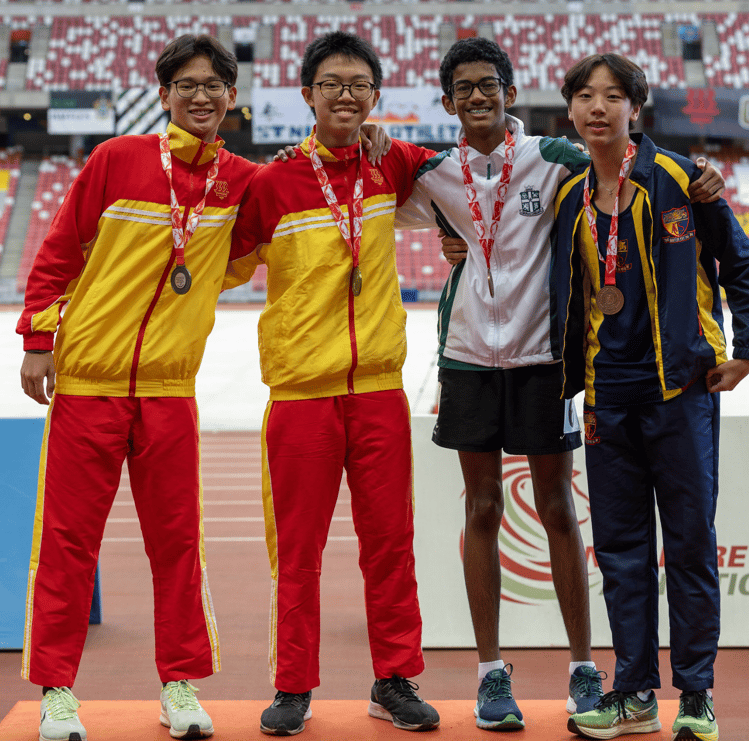 (Photo: Team Nila Content Producer, Ken Chia)
The National School Games' Role in Community Building and Social Interaction
The National School Games is not all just about sports and competition, but also the athletes, spectators, and all others in between. The games facilitate the bringing together of countless individuals from all corners of Singapore, allowing for the exchange of ideas and experiences.
To top it off, the games and finals are not just for the athletes alone; they're a rallying call for all spectators and students to come together and cheer on their school's champions. The electrifying atmosphere invigorates school spirit, creating an unforgettable sense of unity and belonging. As the cheers and applause fill the air, a powerful bond between students and their schools takes root and strengthens. It's more than just supporting a team; it's about being part of something greater, a shared journey towards victory. These moments become cherished memories, etching school pride into the hearts of all who participate.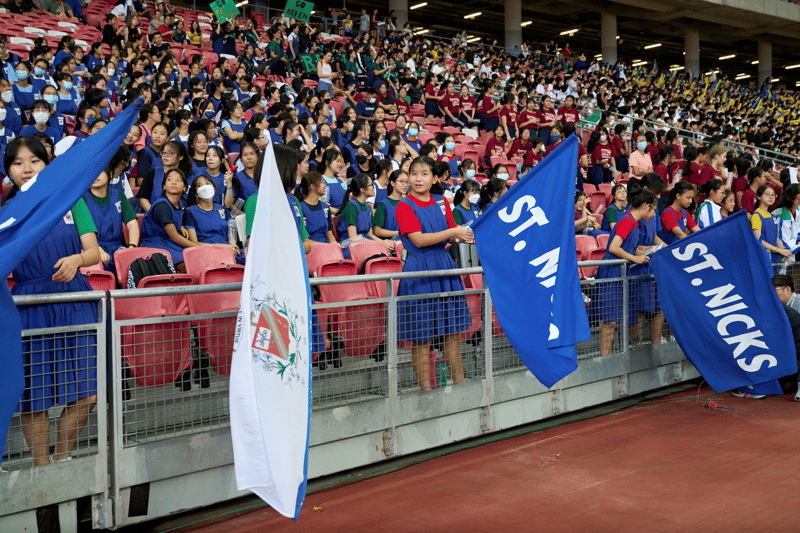 (Photo: Team Nila Content Producer, Eric Koh)
Potent platform
The National School Games serves as a potent platform for student athletes to prosper. It offers students a chance to pursue sporting excellence while fostering character development and encouraging social interaction.
The National School Games isn't just your average sporting event; it's a cornerstone of Singapore's vibrant youth sports scene. It's the very foundation where numerous professional athletes kick-started their journeys during their academic years. This is the place where dreams are born and nurtured, where passion for sports ignites, and where raw talent is honed into greatness.
For many athletes, the National School Games serves as the stepping stone that paves the way for their illustrious careers in the world of sports. From the school grounds to the grand arenas, this incredible platform has shaped the destinies of countless athletes, turning them into champions who proudly represent Singapore on the global stage. The Games continue to be an embodiment of the unwavering spirit and dedication of Singapore's youth, illustrating the power of sports in shaping a nation's future.
Celebrate youth sport with ActiveSG Circle's coverage of National School Games 2023 here
Watch more here | Read more here
Tell us what you think here | Cheer on the school teams and student athletes here
national school games 2023