NSG : The importance of Sport in developing the resilience of character
by Circle Stories, on May 18, 2021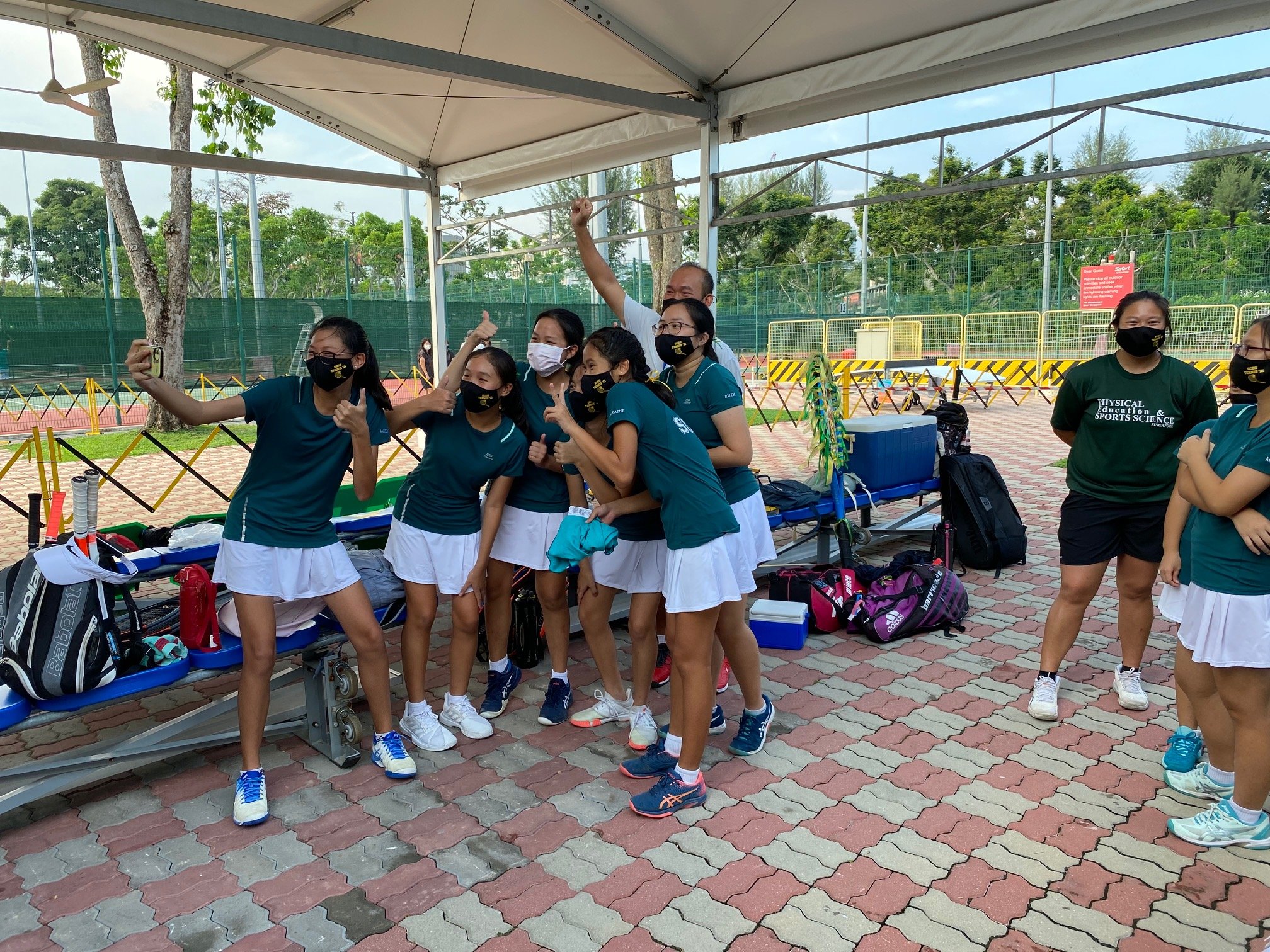 (Photo of SCGS by Chia Han Keong)
By Sherman Yong
Troubled by COVID-19 developments, the 2021 National School Games (NSG) was forced to be suspended (on 8 May) after almost six weeks of action at various schools islandwide. With the immediate future looking uncertain for the local sports scene, many school teams and individuals wonder if their training has been for naught - since the suspension of remaining school games, ostensibly deprives them of their cause to train and compete for the top position among peers.
These accomplishments however, can only capture the tangible outcomes that the student-athletes have accumulated over the course of their training. Instead, other nuances often occur behind-the-scenes in their daily lives. This, as different individuals come together to train, bond, and ultimately forge meaningful experiences that are unique and often transcend beyond the competition itself.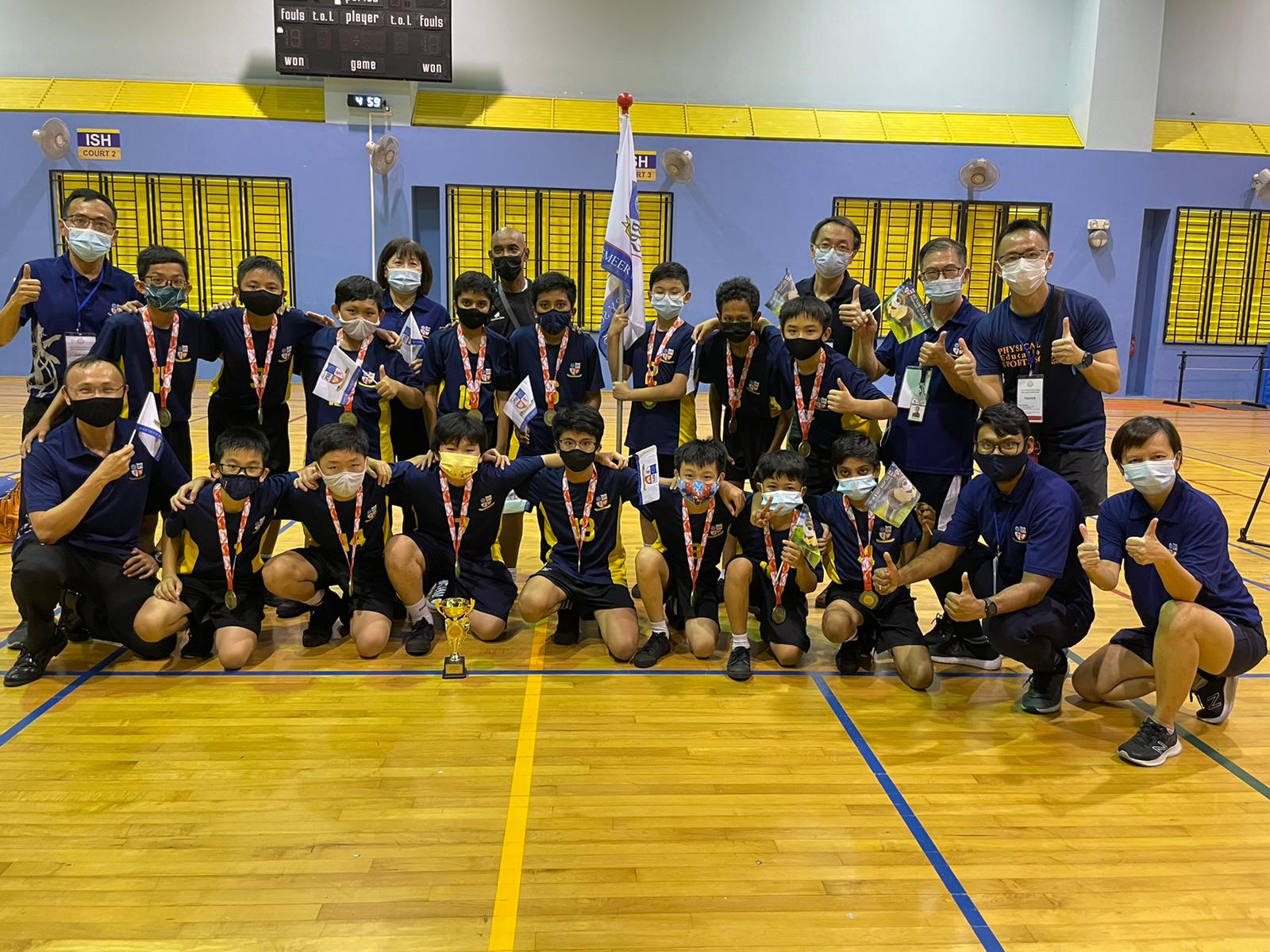 (Photo Credit: Bendemeer Primary School) Celebratory photo after clinching the championships at NSG 2021 National Senior Division
Having Sepak Takraw training every Wednesday and Friday, Wang Yi Ming recalled that "it was quite challenging for me to control the ball initially. But I became more proficient after much hard work when I trained together with my team."
The Primary 6 student-athlete from Bendemeer Primary School further added " I enjoy training with my teammates to better my skills in preparation for the competitions. Sometimes, I meet some of my teammates to train at the court near my house in the evenings too. Without them, I might have given up half way and not have come this far".
(Photo Credit: Singapore Chinese Girls' School)
Reaching across generations, these sentiments are also shared by Mrs Fu Shin Yee - the current teacher in-charge for the Tennis girls in Singapore Chinese Girls' School (SCGS). Being an alumna from SCGS, Mrs Fu mentioned that she possessed a "great deal of school pride" and this provided her with an "added drive" when she took charge of the Tennis girls four months prior.
"There was a lot at stake this year because the team has so much potential to do very well in this NSG. Such opportunities do not come often and it was very important for me to ensure the students were given the support and guidance necessary to do their best," Mrs Fu further commented.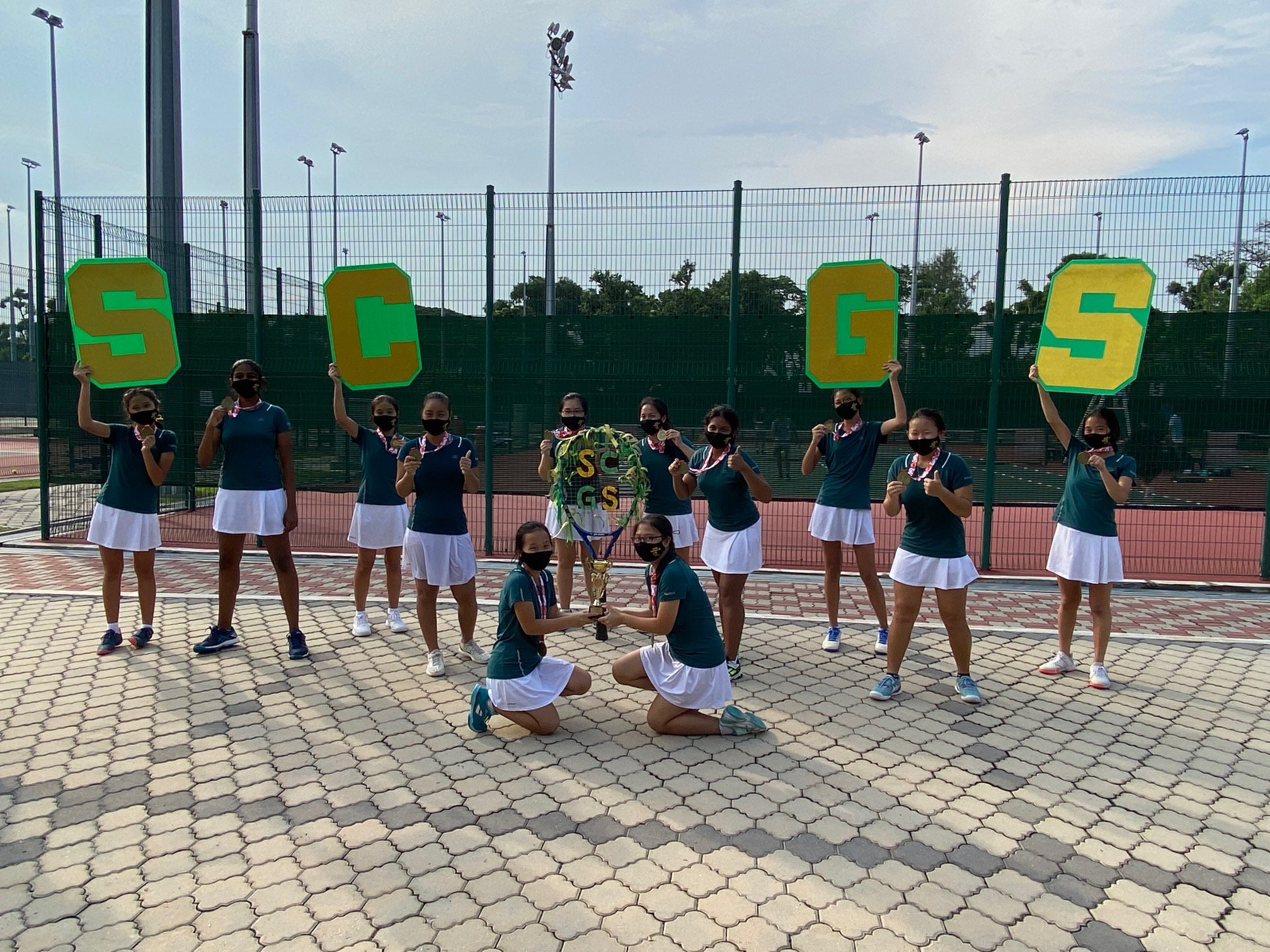 (Photo of SCGS by Chia Han Keong)
Simultaneously, the teacher I/C firmly believes that while the outcome in sport is most visible to people, the "process of training and working together in a team holds a lot more value."
Mrs Fu also said, "Through the process, athletes grow, not just in physical toughness and skills, but also in character and value. Sports therefore also bring out the best and sometimes, the worst in people. However, I believe that when we help direct and harness the energies and emotions of our students and shape them through teaching and encouraging them, we help bring out their best."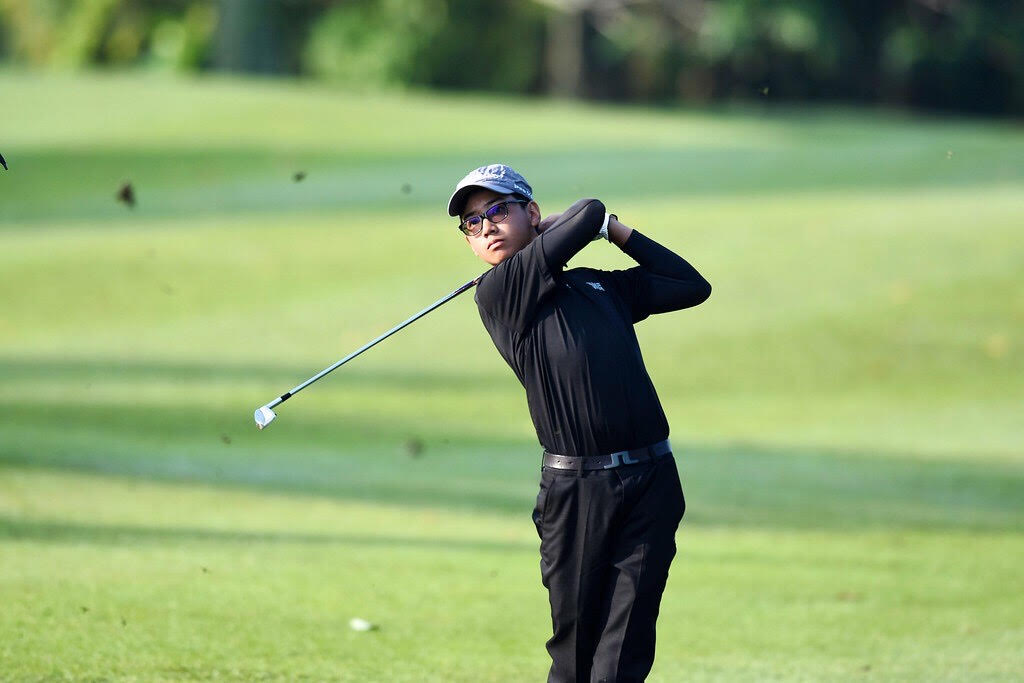 (Photo Credit: Singapore Golf Association)
To this end, the parents of these student-athletes also provide a pivotal perspective in witnessing the growth of their children through sports. Particularly, Mr Eng CT, the proud father of Eng Wei Jin from Singapore Sports School (SSP), recounts the challenges that his son experienced during his golf training.

"He was too small-built compared to his peers. Often, he was mocked by fellow golfers for being too small and not suitable for the game and this continued until he was in Secondary 4 when his puberty finally started." Since then, Mr Eng was no longer as worried, since Wei Jin is now "able to match his peers."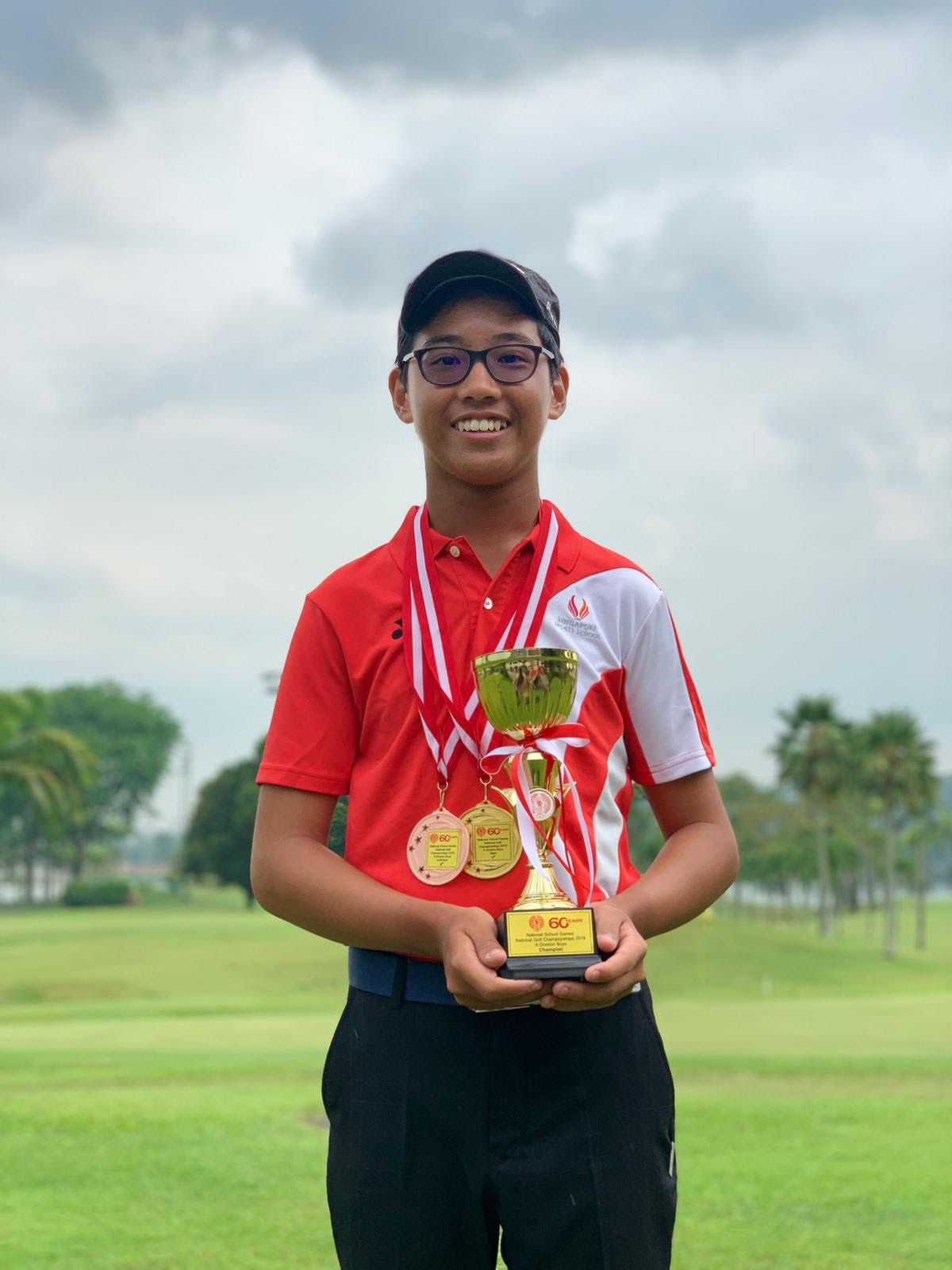 (Photo Credit: 2019 National School Games)
When prompted to comment on the benefits of sports for his children, the father had this to say.
"As a parent we do encourage our child to engage in sports of his choice, this will help him to grow and acquire necessary skill sets which are not able to be learnt from the text books. Especially golf, as this sport is often played by adults and by mixing with these demographics of golfers, he learns from life experiences in comparison to sports he plays with his peers of the same age. And my advice to Wei Jin is to continue to work hard and enjoy the game, continue his dreams and follow his heart."
SportSG would like to thank the various school principals, students, teachers and parents from Bendemeer Primary School, SCGS and Sports School, for their kind assistance and responses towards the e-mail interview. This article would not have been possible without their invaluable input and comments.
Sherman is currently in his final year at the National University of Singapore. He had occasionally dabbled in sports such as Handball and Touch Rugby during his freshman days, but unfortunately he wasn't very good at it. Apart from keeping up with sports news, Sherman likes to dance and listen to music during his free time. If he's not cooped up at home thinking of the next potential story to write, you'll most likely see him around in vacant car parks practicing his dance moves. For what purpose? He does not know.
Related Events & Programmes