NSG B Div Girls' Badminton: Compassvale Sec boost hopes of advancing to next round after 4-1 win over Woodlanders
by Circle Stories, on April 7, 2021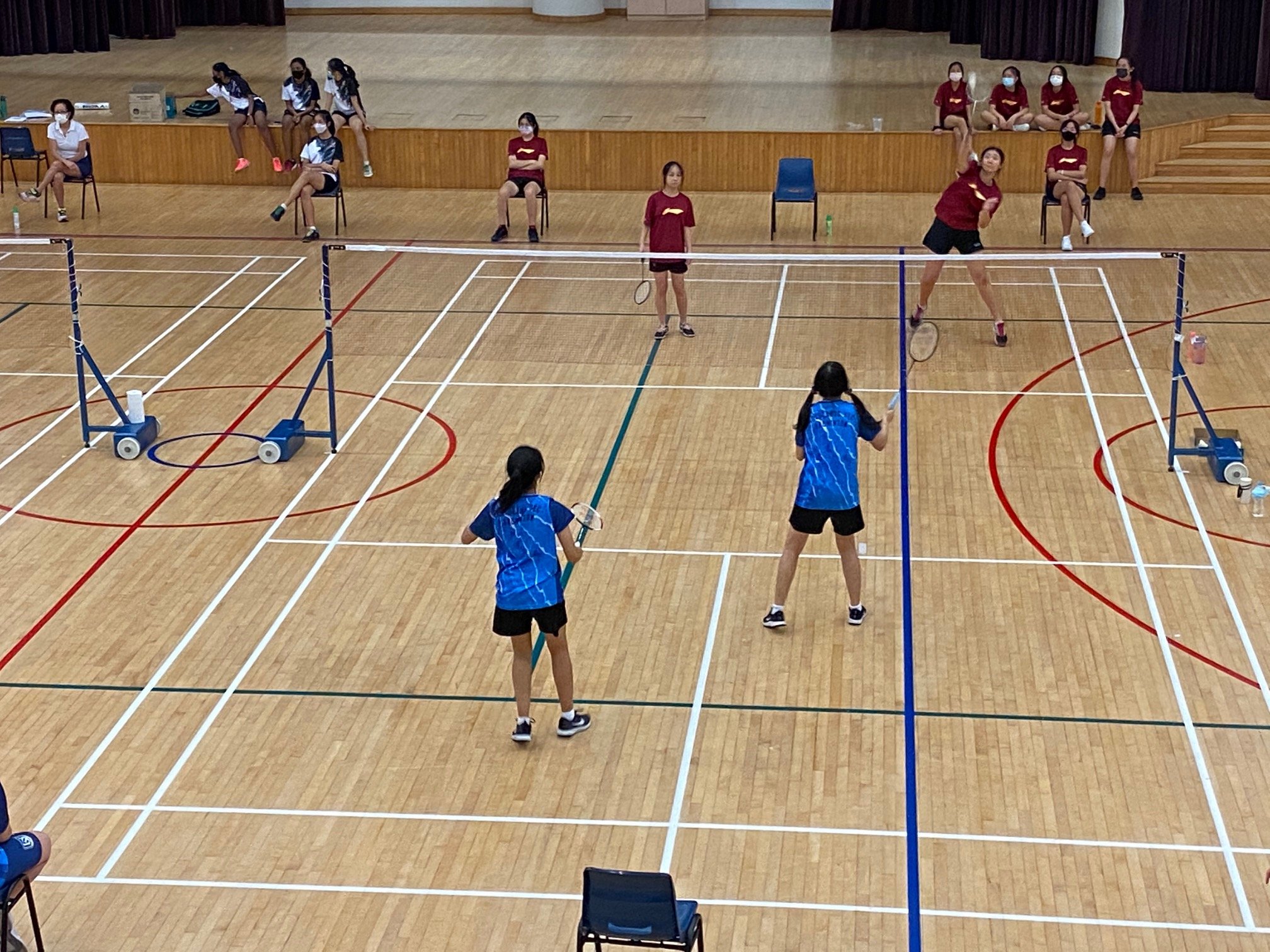 (Photo Credit : Chia Han Keong)
By Chia Han Keong
Compassvale Secondary School took a big step towards advancing out of the preliminary stage of the National Sports Games (NSG) B Division girls' badminton competition, after a 4-1 win over Woodlands Secondary School at the Singapore Sports School on Thursday (8 April).
The win gives them two victories from three matches in Group B - they had previously beaten Northbrooks Secondary School, but lost to Singapore Chinese Girls' School - and another victory in their final group match against Sengkang Secondary School will take them into the next round.
First singles player Loh Ruo Yi spoke about how she and her teammates were able to perform at their optimal levels during their respective matches, and how they are eager to continue improving ahead of tougher competition.
(Interview with Ruo Yi by Chia Han Keong)
Compassvale has been consistently among the top schools in North Zone badminton competitions in the last few years, and on Thursday, their shuttlers proved to be too strong for their Woodlands counterparts, resulting in a couple of one-sided matches.
In the first singles, Ruo Yi began tentatively against her Woodlands opponent Mumtaj Raihana Begum, with her coach telling her to calm down and relax as she dropped several points.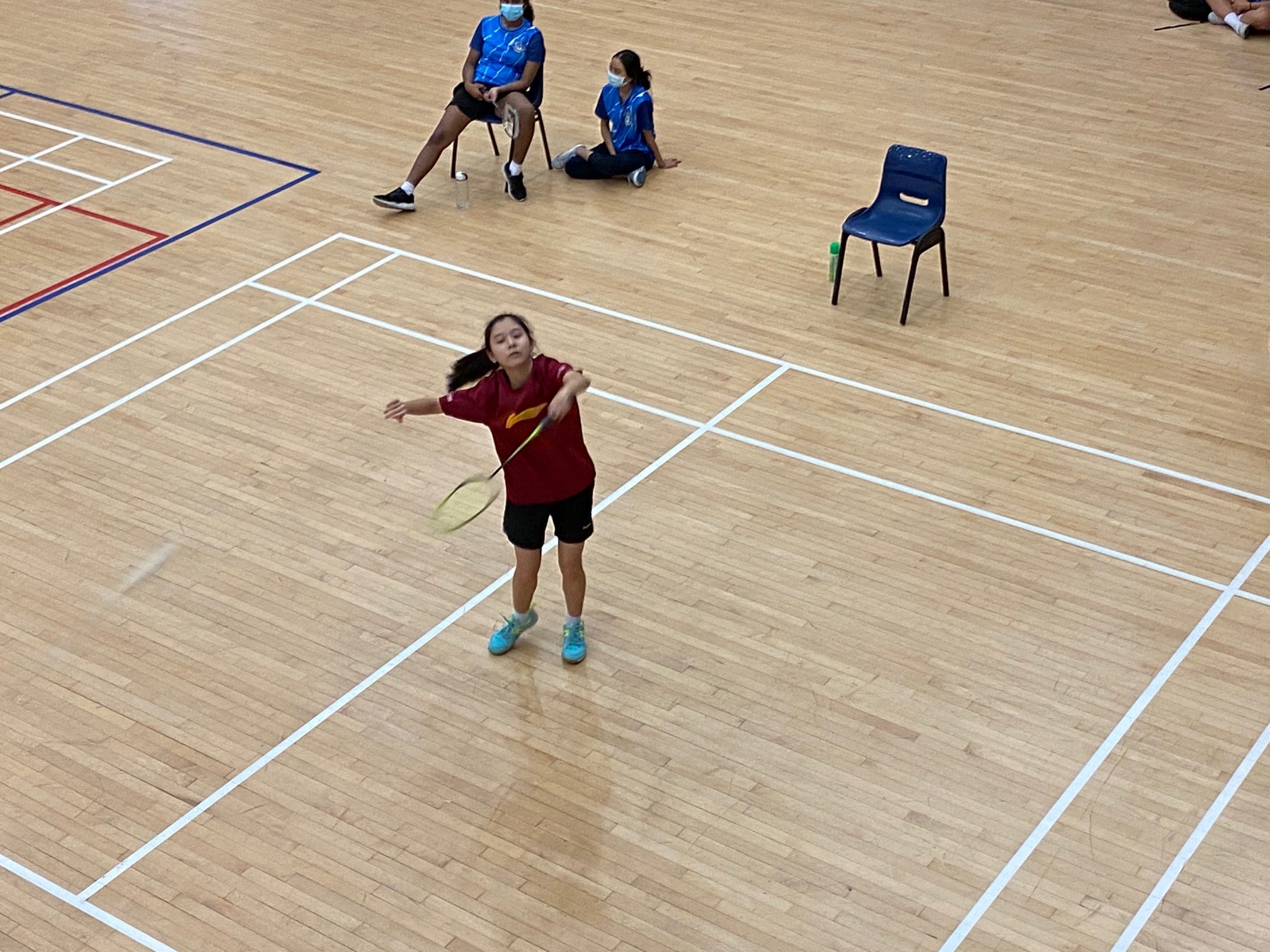 (Photo of Ruo Yi by Chia Han Keong)
The advice worked well, as Ruo Yi began to pick up steam and apply the pressure on Mumtaj, scoring a flurry of points to take the first set 21-10. She maintained her dominance in the second set, hitting some deft shots to easily win the set and match 21-5.
At the same time in the adjacent court was the first doubles match between Compassvale's Kristine Lin/Shermaine Wang and Woodlands' Naw Htee Moo/That Hmuu Shwe Eain.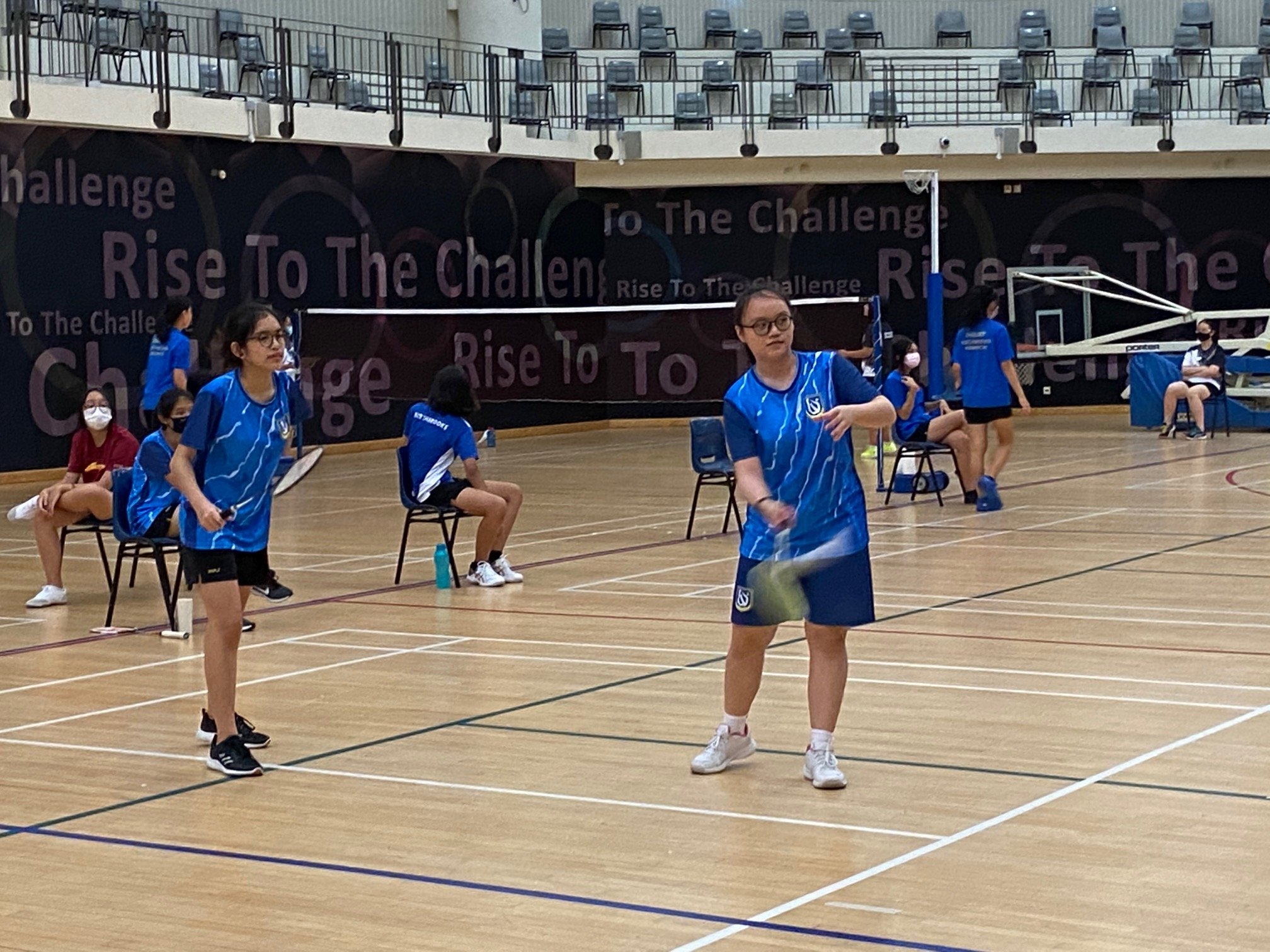 (Photo of Naw Htee Moo & That Hmuu Shwe Eain by Chia Han Keong)
It was a similar story as the first singles match, as Kristine and Shermaine overcame initial difficulties to assert their superiority and claim the second point for Compassvale with a 21-16, 21-7 win.
The second singles match proved to be the most fiercely-fought, as Compassvale's Hannah Loh and Woodlands' Thashivaa Jagathees Raja were evenly-matched and battled hard for every point.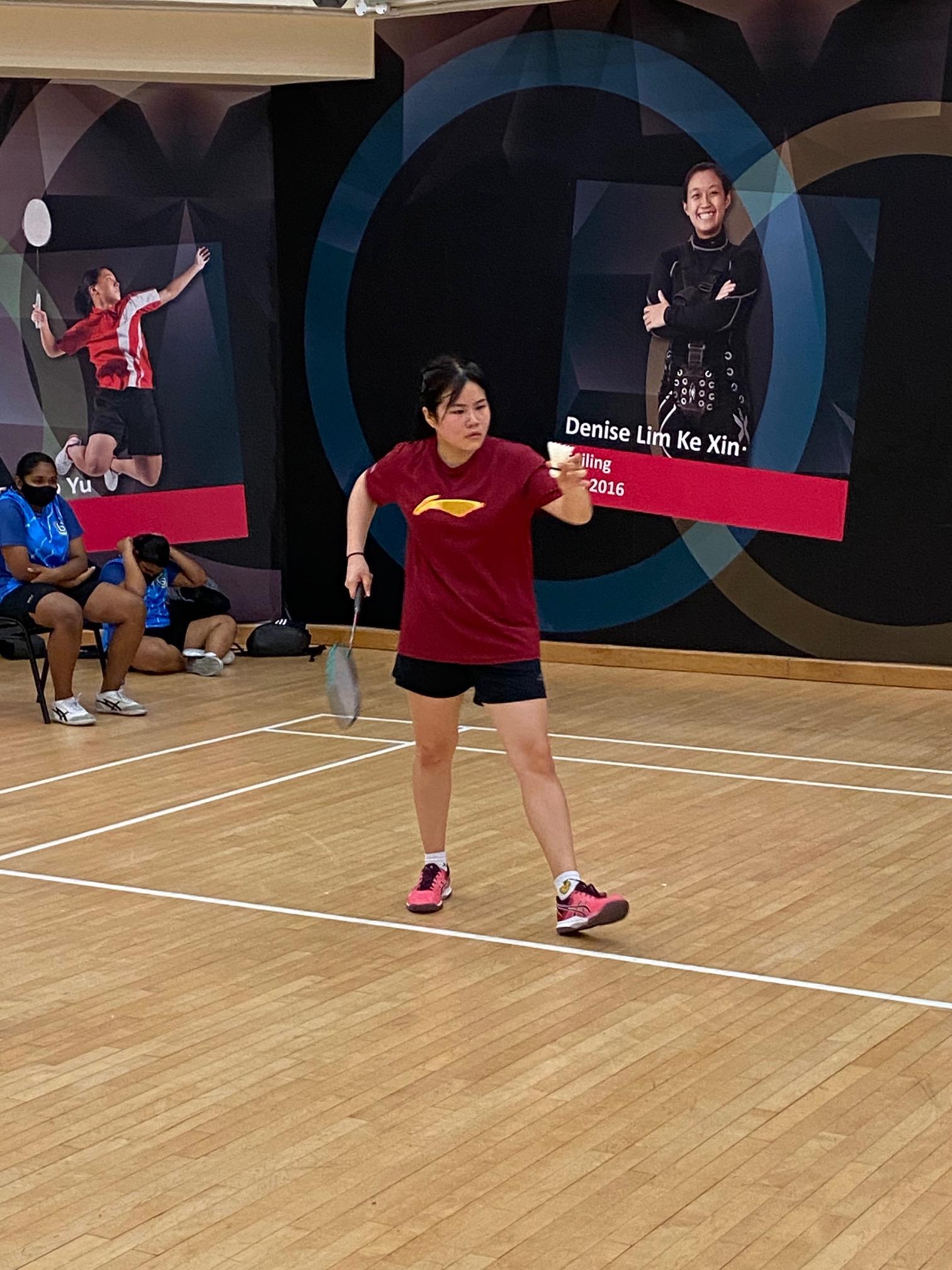 (Photo of Hannah by Chia Han Keong)
Hannah's strong smashes eventually won out, as she claimed the vital points in each set to eke out a 21-17, 21-18 victory. And because her match was drawn out due to being closely-fought, the concurrent second doubles match between Compassvale's Amantha Soh/Leong Zhen Ling and Woodlands' Emily Sng/Wong Chea Xi became the match, which sealed the winning point for Compassvale, with their pair winning 21-14, 21-11.
Woodlands at least clinched a consolation point in the third singles with some style, as Vishnothini Karunanithi overpowered Magdalene Chia 21-5, 21-8.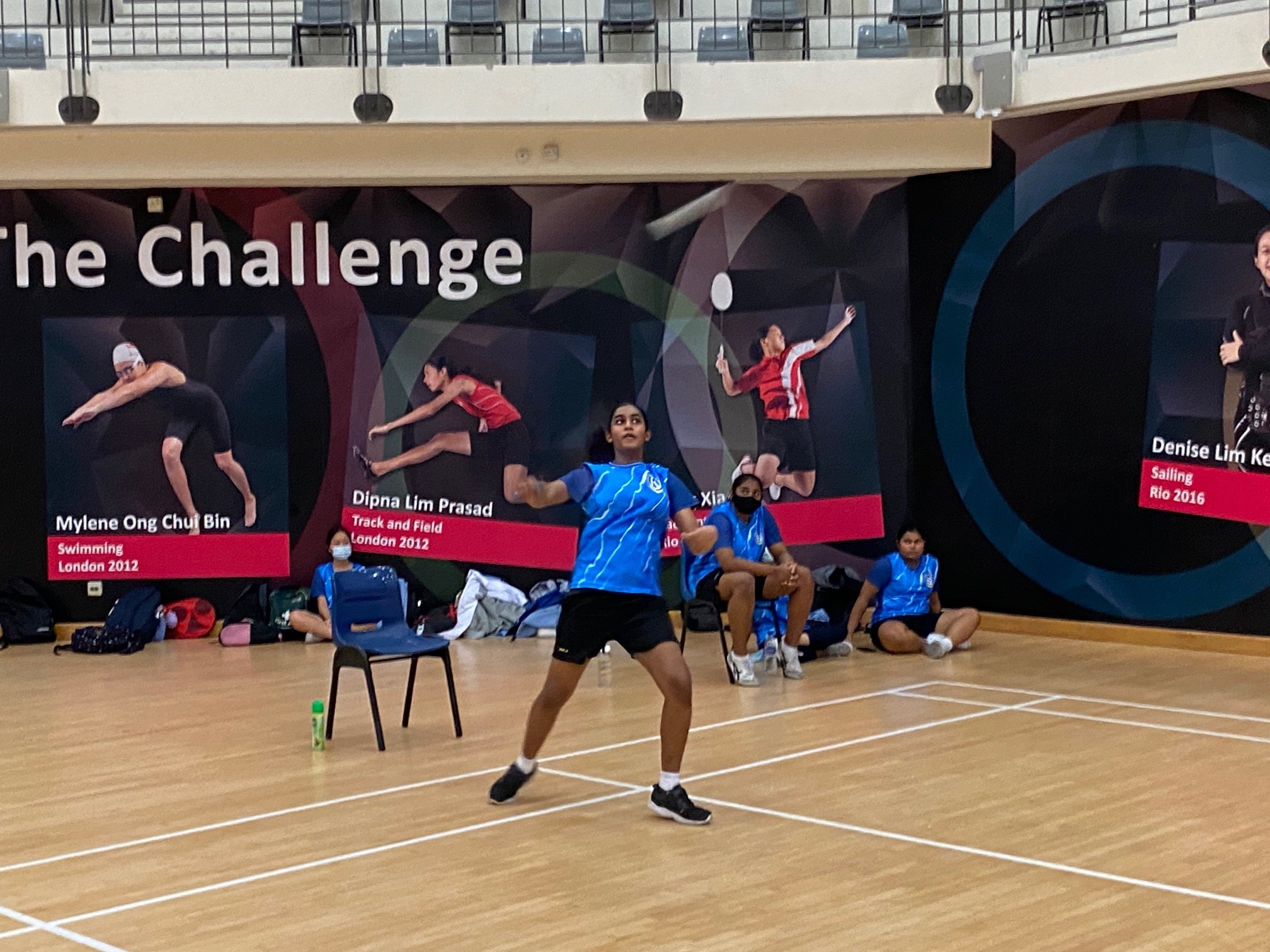 (Photo of Vishnothini Karunanithi by Chia Han Keong)
Woodlands' first doubles player Naw Htee Moo applauded the Compassvale players for their versatility and shot placement abilities, and said that there are many areas where she and her team can improve ahead of their next matches, despite battling creditably in all their matches.
(Htee Moo's interview by Chia Han Keong)
This year's NSG, which started on 29 March and ends on 27 May, features 12 sports across the secondary-school A and B divisions, as well as the primary-school Senior division.
Chia Han Keong is a freelance journalist who has covered both Singapore and international sports extensively for the past 18 years. He was the sports editor of bilingual tabloid My Paper, and has also worked for The Straits Times and Yahoo News Singapore. He has covered four SEA Games (2009, 2011, 2013, 2019), two Asian Games (2010, 2014) as well as the 2008 Beijing Summer Olympics. He counts himself as a massive Liverpool, LA Lakers and Rafael Nadal fan.
Related Events & Programmes