NSG B Div Sepak Takraw: Bartley Sec aims top-4 finish after topping their prelim group with win over Yishun Sec
by Circle Stories, on April 10, 2021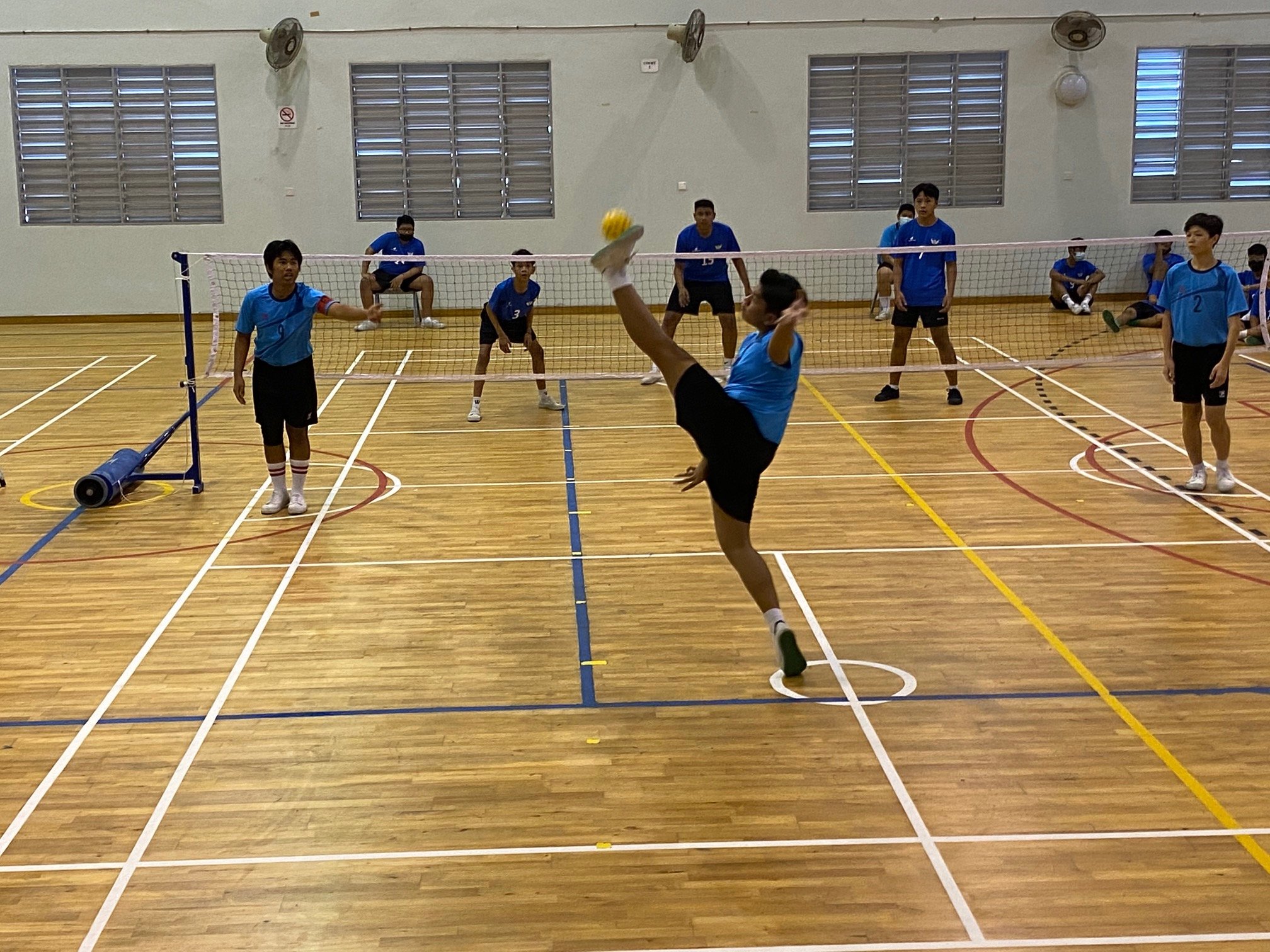 Photo of Bartley Sec (Light Blue jerseys) vs Yishun Sec by Chia Han Keong
By Chia Han Keong
They are aiming for a top-four finish at the National School Games (NSG) B Division sepak takraw competition. And the Bartley Secondary School team showed why they are favoured to do so by topping their preliminary stage group with four wins out of four.
A 2-1 win over Yishun Secondary School at their opponents' campus on Thursday (8 April) gave Bartley their 100-per-cent win record in Group B, after they'd beaten three other schools in the competition: Yusof Ishak Secondary, Meridian Secondary and Chua Chu Kang Secondary.
Upon reaching the quarter-final stage, Bartley's third regu player Muhammad Remy Firman said that the entire team is happy. But everyone knows that they need to continue to improve their form, in order to take the next step to reach the final four.
(Interview with Md Remy by Chia Han Keong)
Against Yishun, who were B Division sepak takraw champions in 2012, Bartley showed tenacity to battle through a hard-fought first regu, before showing poise and composure to put their opponents away in the second regu.
Their first regu team of Messi Chee, Mohamad Shakib, Maulana Makhribi Putra Sapii and substitute Thirupathy Kanagasebai came up against Yishun's Muhammad Fikry Danny, Muhammad Adrian Huzaimi and Muhammad Afsyar. What ensued was a thrilling opener where little separated the two sides.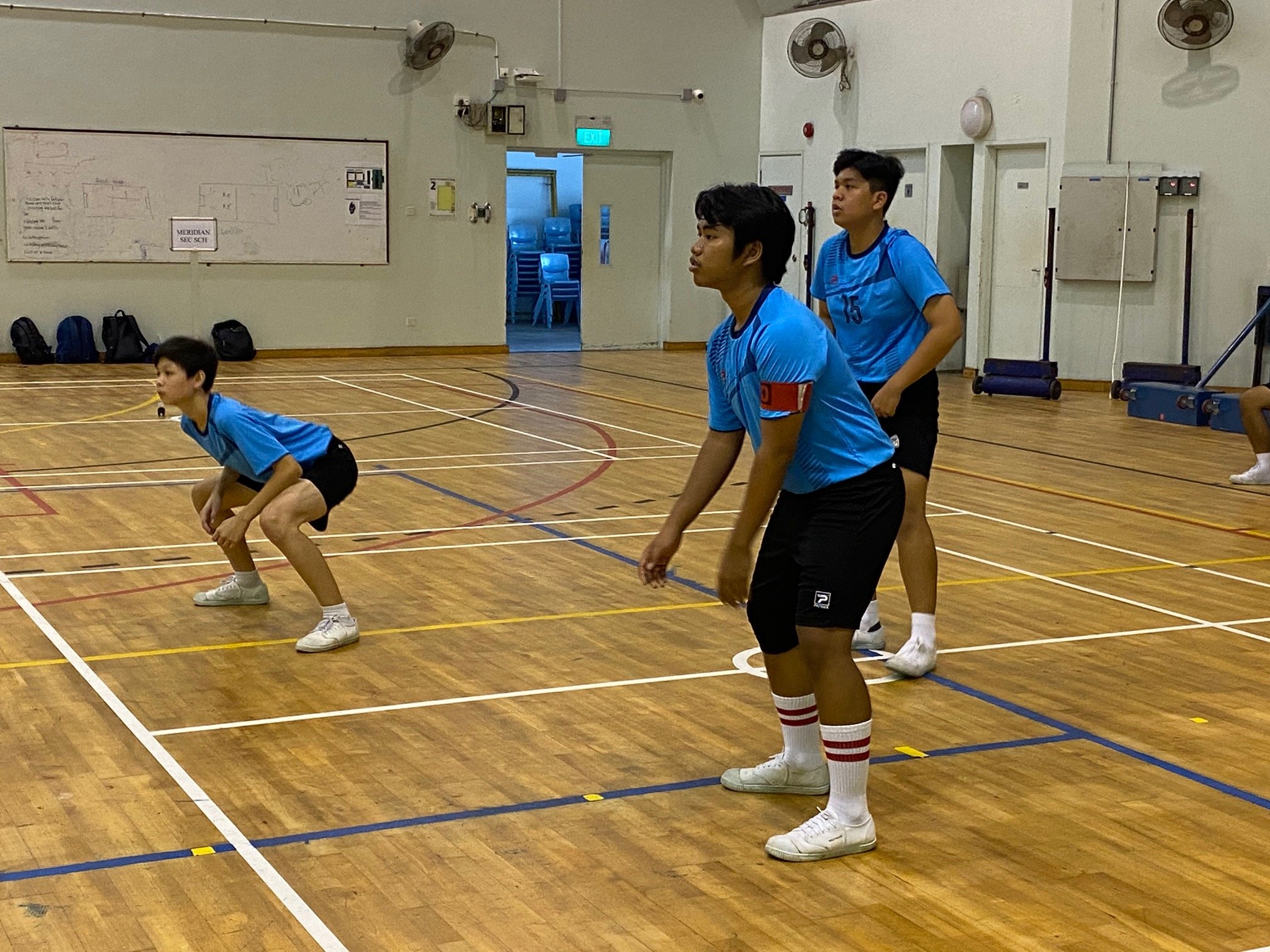 (Photo of Bartley's 1st Regu team by Chia Han Keong)
Both teams started tentatively with mistakes galore, with Yishun's coach calling a timeout to address his charges sternly on their carelessness. However, his wake-up call could not prevent his side from going down 11-15 in the first set.
In the second set, however, both sides came alive as they played out several exciting rallies. The scoreline was also close, as they each took turns for the lead. At 13-all, Yishun capitalised on two errors by Bartley to win the set 15-13 and tie the regu at one set apiece.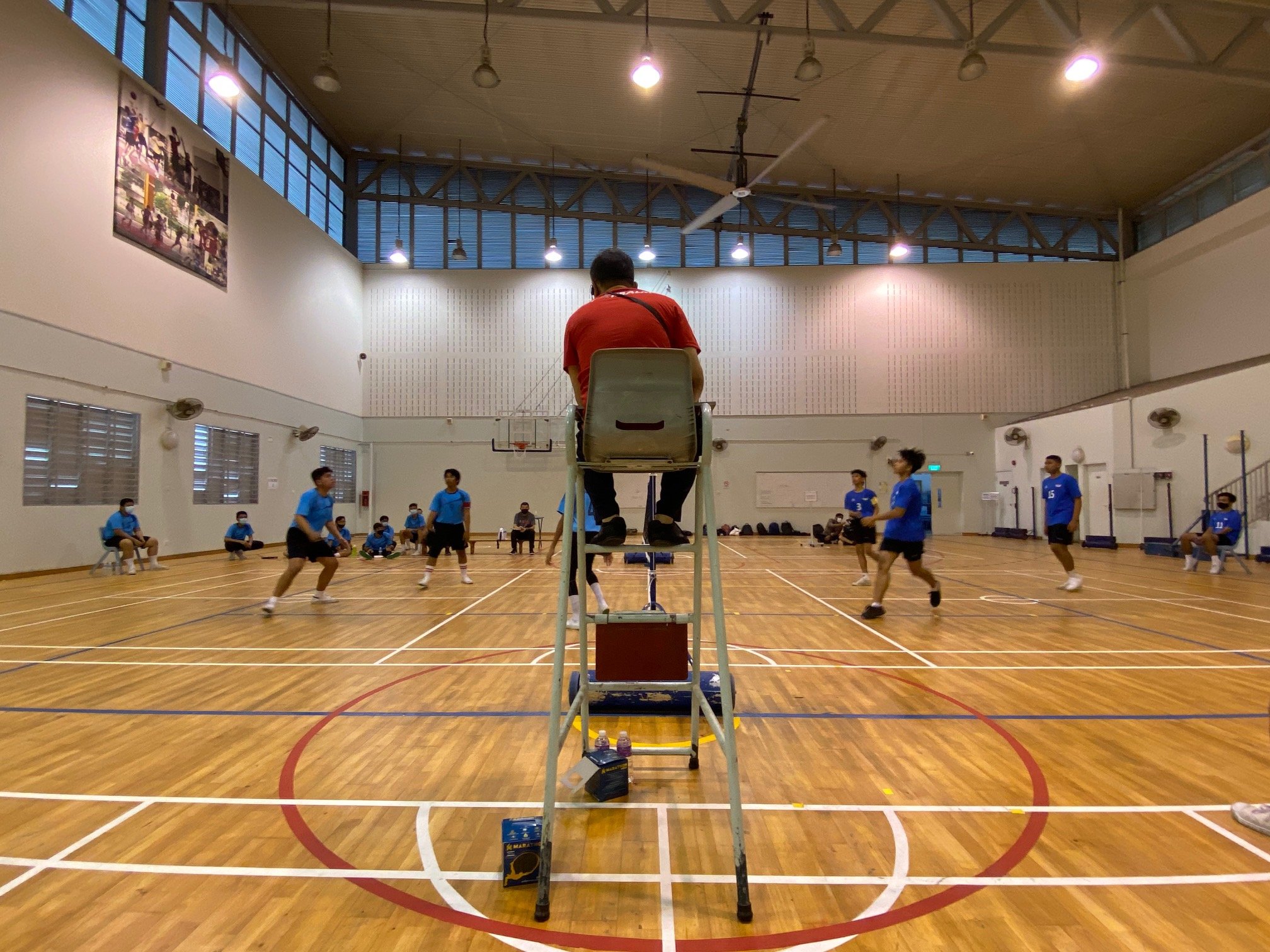 (Photo Credit : Chia Han Keong)
By now, both sides' teammates on the sidelines were clapping vociferously at each point won, urging the players to press on for the precious victory.
And Bartley finally took control of the regu as Yishun crumbled. When Bartley made their winning point to take the set at 15-5, their players let out a joyous roar at the hard-earned victory.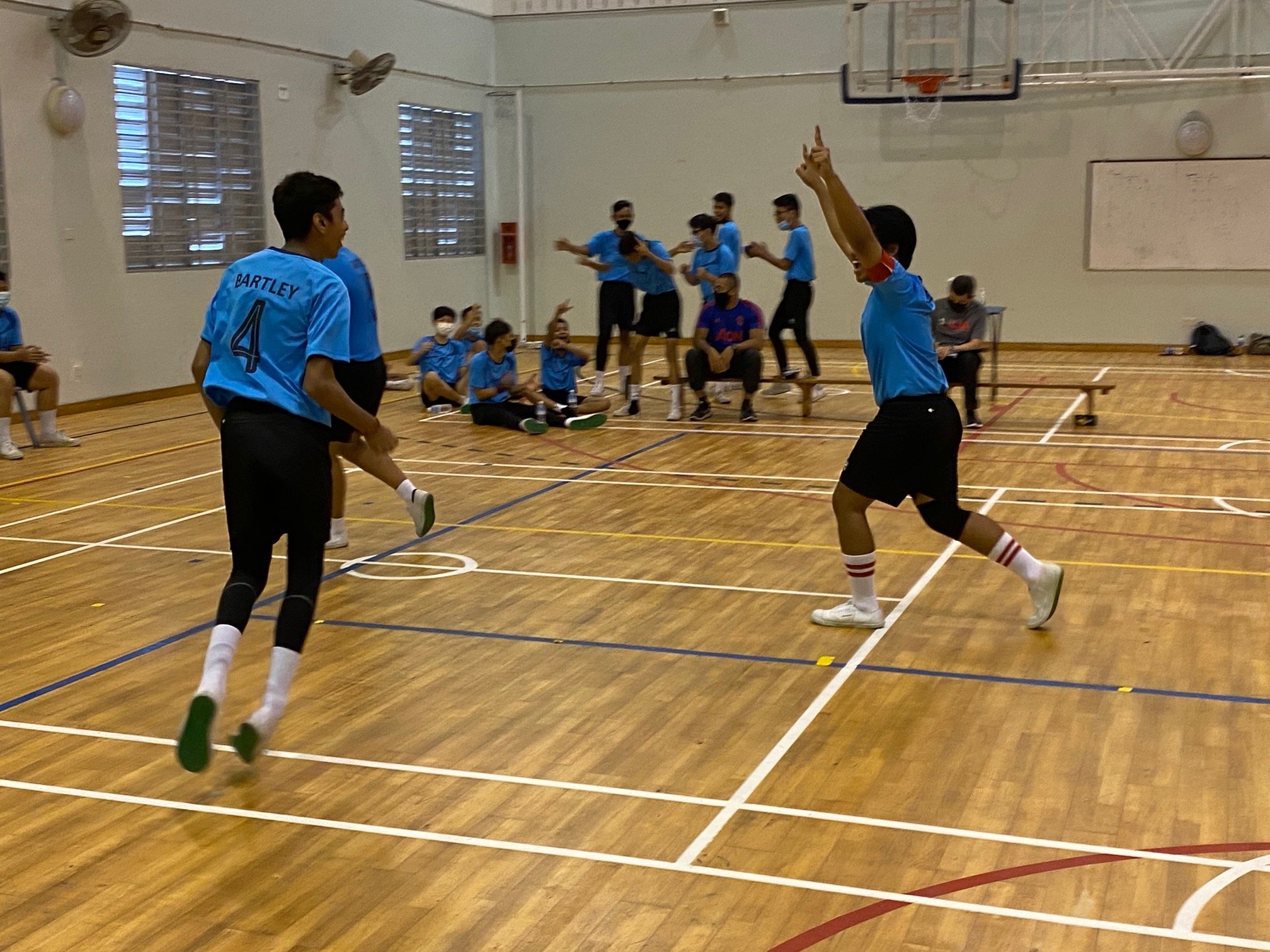 (Photo of Bartley's 1st Regu team celebrations by Chia Han Keong)
The second regu was a far more straightforward affair between the Bartley team of Izz Zihni Johannes, Muhammad Ruzaini Fikri, Muhammad Trio Zacky and substitute Muhammad Nor Aniq, and Yishun's Muhammad Irzal Rifqie, Mohamed Shafiq and Yunus Harum.
The Bartley team were pumped up for the occasion, cheering loudly at the sidelines after each point won, urging the players to clinch the regu and the winning point for this encounter. And their team did not disappoint, controlling the regu throughout for a 15-11, 15-10 victory.
(Photo Credit : Chia Han Keong)
Yishun at least won a consolation point in the third regu, with Muhammad Dzulqairi, Muhammad Rabbani and Nor Hakeem Ariffin earning a 15-11, 15-11 win over the Bartley team of Remy, Indra Izriyan, Vallamsetti Dhiraj and substitute Muhammad Dani Rizqi.
Yishun's second regu captain Irzal said that while his team is disappointed by the defeat, he believes they had tried their very best, but needed to have more composure during the important points of their matches.
(Interview with Md Irzal by Chia Han Keong)
This year's NSG, which started on 29 March and ends on 27 May, features 12 sports across the secondary-school A and B divisions, as well as the primary-school Senior division.
Chia Han Keong is a freelance journalist who has covered both Singapore and international sports extensively for the past 18 years. He was the sports editor of bilingual tabloid My Paper, and has also worked for The Straits Times and Yahoo News Singapore. He has covered four SEA Games (2009, 2011, 2013, 2019), two Asian Games (2010, 2014) as well as the 2008 Beijing Summer Olympics. He counts himself as a massive Liverpool, LA Lakers and Rafael Nadal fan.
Related Events & Programmes