NSG South Zone B Div Girls' 3 v 3 Volleyball: "Battle of the Queens" saw Queenstown edge Queensway in thrilling final!
by Circle Stories, on April 21, 2021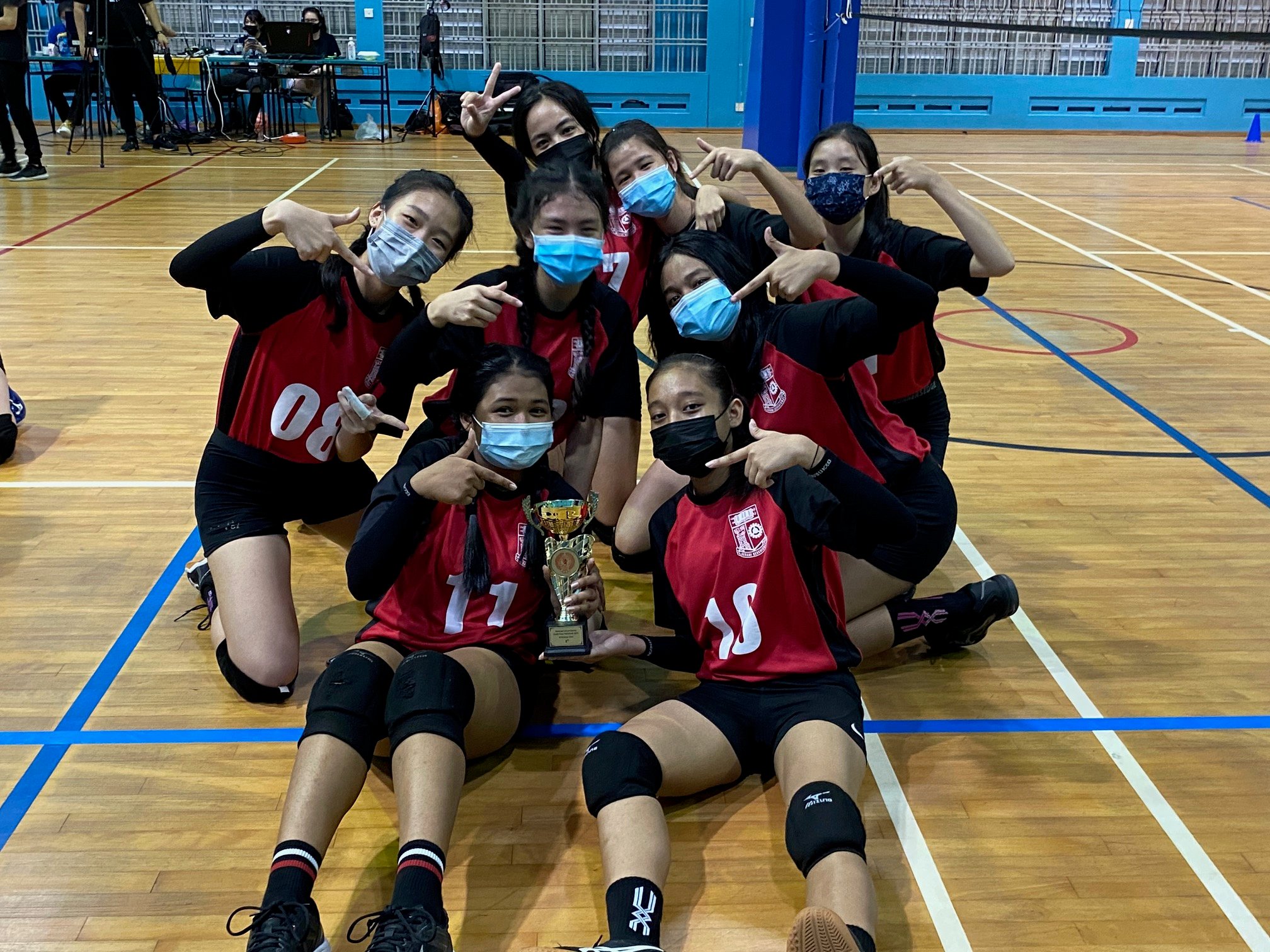 (Photo Credit of Queenstown Sec by Chia Han Keong)
By Chia Han Keong
Whenever Queenstown Secondary School and Queensway Secondary School face each other at the National School Games (NSG), teachers joke that it is a "Battle of the Queens" between the two similarly-named institutions.
On Wednesday afternoon (21 April) at Mayflower Secondary School, the two schools were pitted against each other again -- except this "Battle of the Queens" was for a significant prize: the NSG South Zone B Division girls' 3 v 3 volleyball title. And what an enthralling battle it was, as Queenstown came from behind to beat Queensway 2-1 and clinch their first-ever triumph in the competition.
(For the latest schedules on live streams, news updates and stories, do check out our official website, National School Games 2021)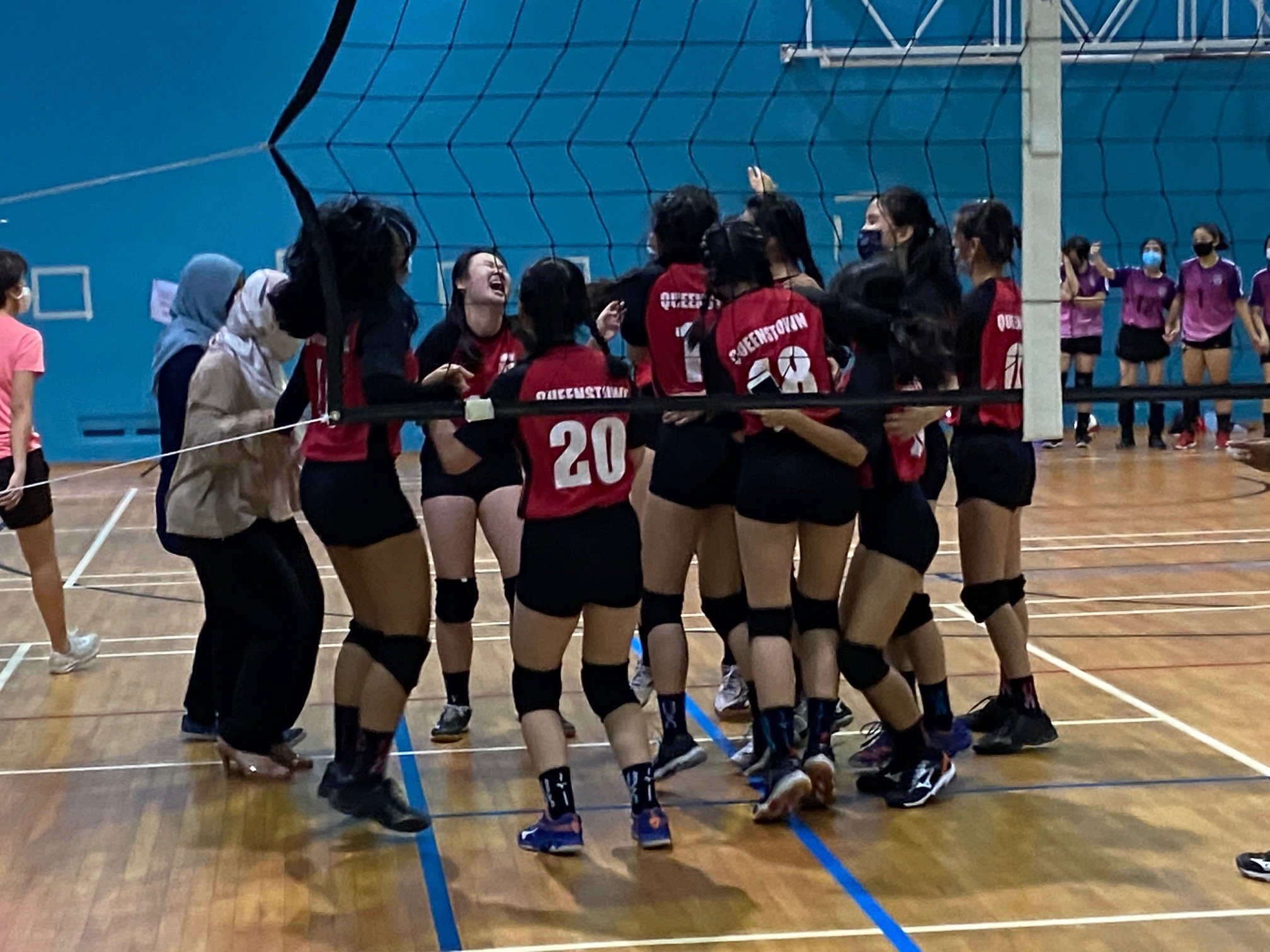 (Photo Credit : Chia Han Keong)
As the players screamed in delight and engulfed themselves in hugs with their teachers and coaches after their nail-biting series victory, the Queensway players were sporting enough to applaud their long-time rivals for a wondrous contest full of thrills and spills.
Queenstown first-team player Michelle Goh paid tribute to her teammates for never giving up, and staying united in their efforts to make their school proud of them.
(Interview with Michelle Goh by Chia Han Keong)
Both schools had finished unbeaten to top their respective preliminary groups to qualify for the semi-finals. Queenstown defeated Fairfield Methodist School (Secondary), Beatty Secondary, Peirce Secondary and Peicai Secondary, while Queensway beat Ang Mo Kio Secondary, Presbyterian High, Bartley Secondary and Yuying Secondary.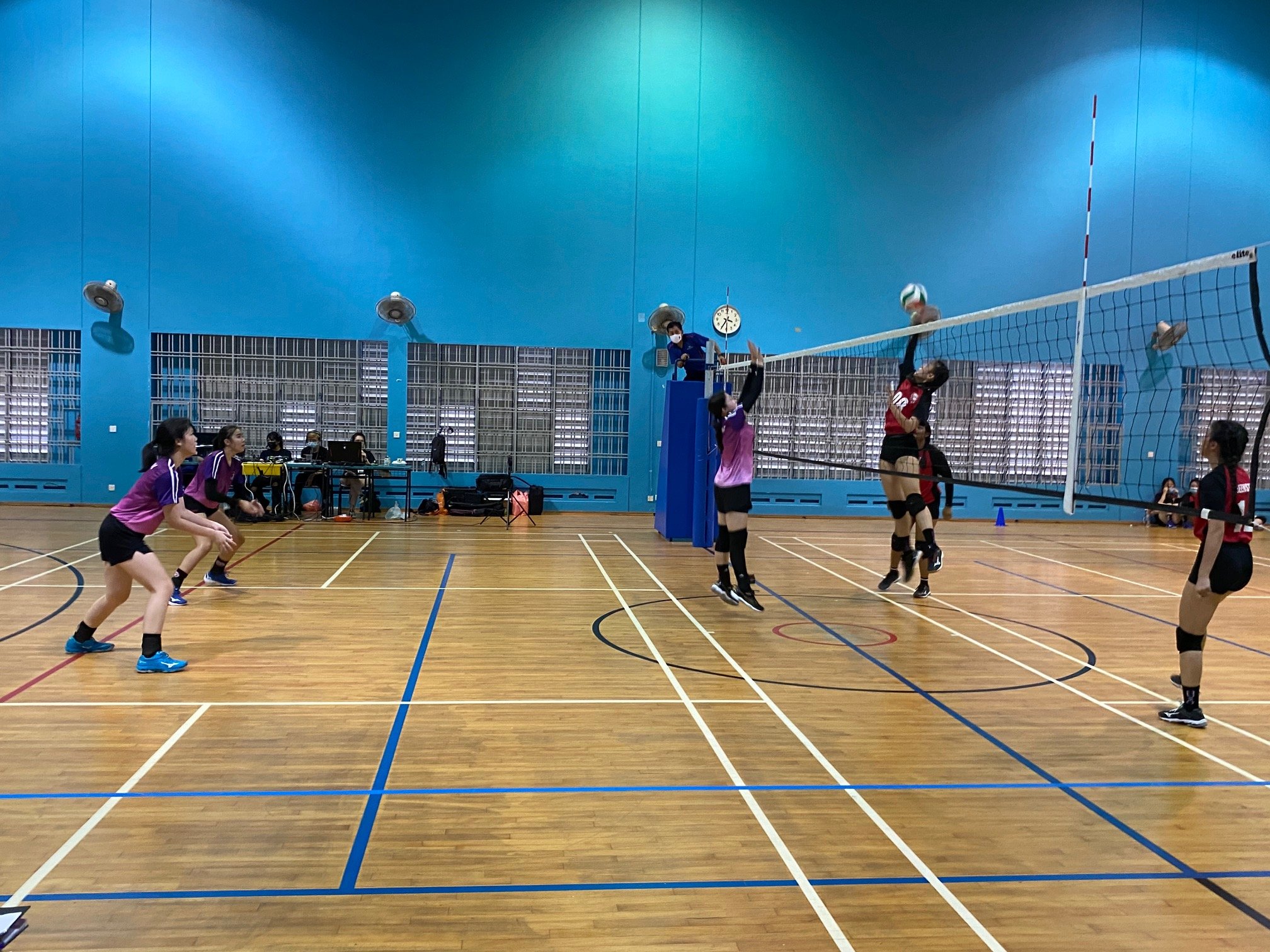 (Photo Credit : Chia Han Keong)
In the semi-finals, Queenstown defeated Ang Mo Kio 3-0 to advance to the final, while Queensway beat Fairfield Methodist School by a similar scoreline.
And so it was two evenly-matched and highly-motivated sides which took to the Mayflower Secondary courts, and their intensity was evident from the get go. The purple-clad Queensway players were scintillating in their smashes, but the red-shirted Queenstown players were steadier and more consistent.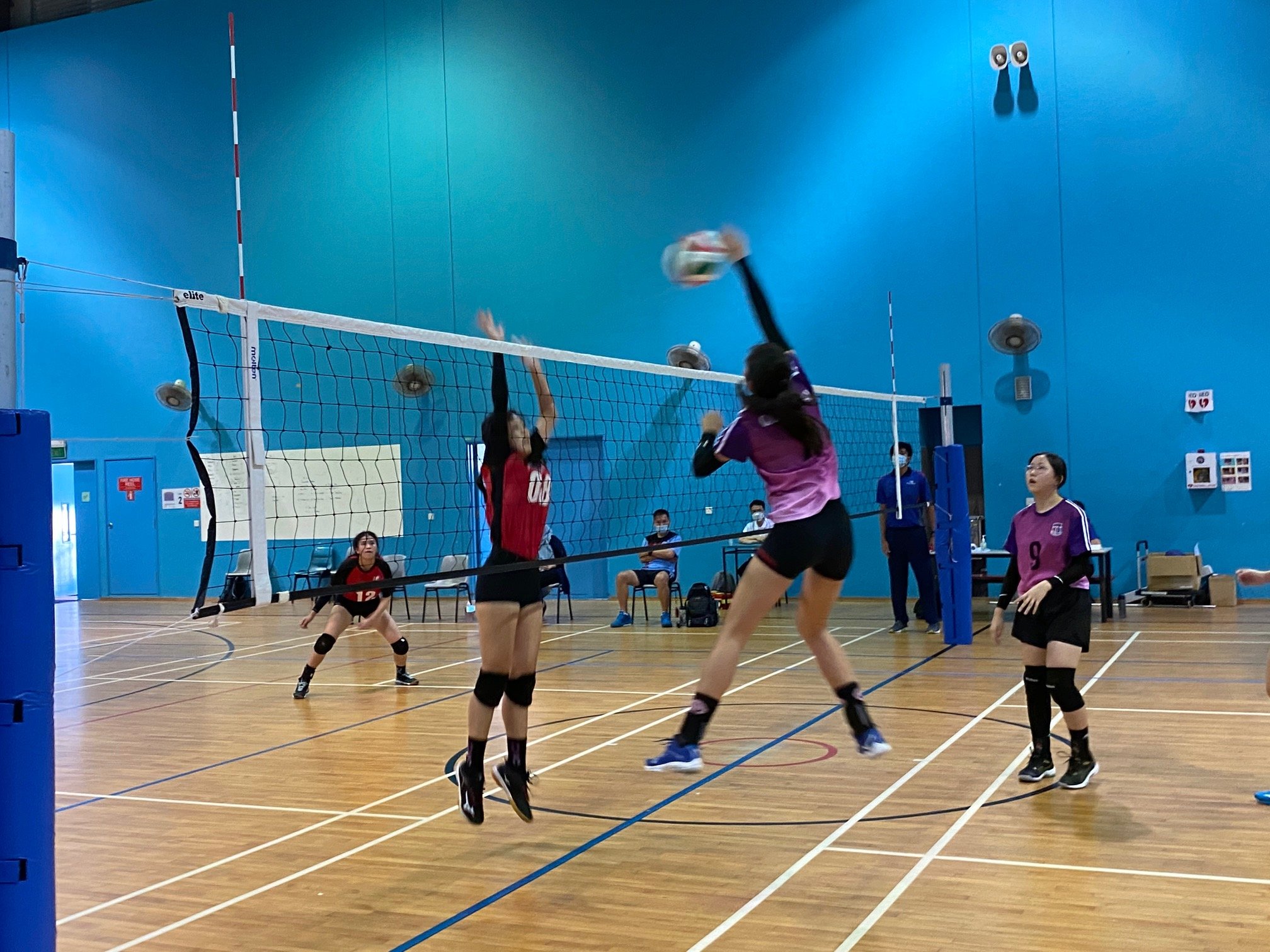 (Photo Credit : Chia Han Keong)
Appropriately, the first match of the three-on-three tie set the tone. Queensway seized the initiative in the first set, winning it 11-7 and delighting their raucous teammates with a smart offensive game.
However, Queenstown settled down soon enough, as their coach barked out instructions and advice from the sidelines. As Queensway players piled on in errors, Queenstown clinched the second set 11-4. From then on, it was a tense, back-and-forth affair in the third set, but Queensway stepped up a gear to win it 11-7, and take the first match.
Their second team started the next match aggressively in a bid to take an unassailable 2-0 series lead. They raced to a 5-1 lead, before Queenstown took a timeout to calm themselves down, as their coach reminded the stunned players to focus on executing their game plan.
Sure enough, the timeout worked wonders as Queenstown clawed back, cutting down their errors and putting their opponents under constant pressure. The 5-1 lead vanished as the match was tied at 10-10, and another error allowed Queenstown to narrowly take the set 11-10.
Buoyed by their comeback, Queenstown pressed on their attack as Queensway players began to feel the strain. Despite their coaches' cajoling, it was enough for Queensway to fight back, as Queenstown took the second set 11-6 to send the final into a decisive third match.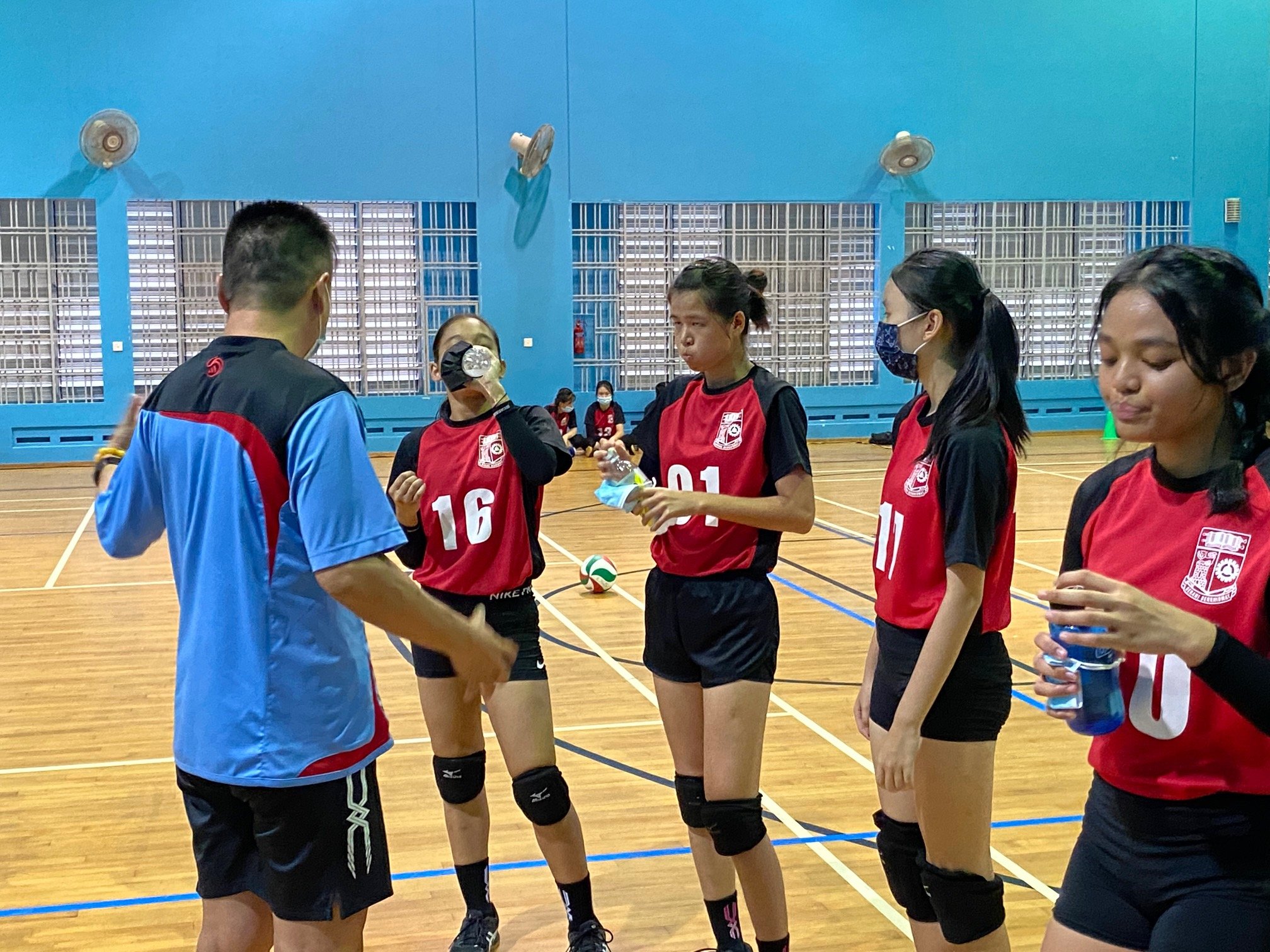 (Photo Credit : Chia Han Keong)
Tense looks were etched on all the players in the third match, as they knew that they held the key to a memorable victory for their school. The respective coaches had to keep telling their players to calm down and focus on each point. The opening set was a see-saw affair with neither side able to open a big lead. However, Queenstown managed to win the final point to again take the first set 11-10.
Knowing that losing the next set would end their title hopes, Queensway fought back in style, smashing numerous winners as they took the set 11-6 to send the match into a winner-takes-all final set.
Even in such a pressure situation, the Queenstown players managed to stay composed -- and Queensway finally cracked, losing point after point even as their coaches called a timeout to get them focused.
But it was to no avail, as Queenstown smashed in their final shot take the set 11-4, raising the decibel levels in the indoor hall as they celebrate a memory win in the "Battle of the Queens".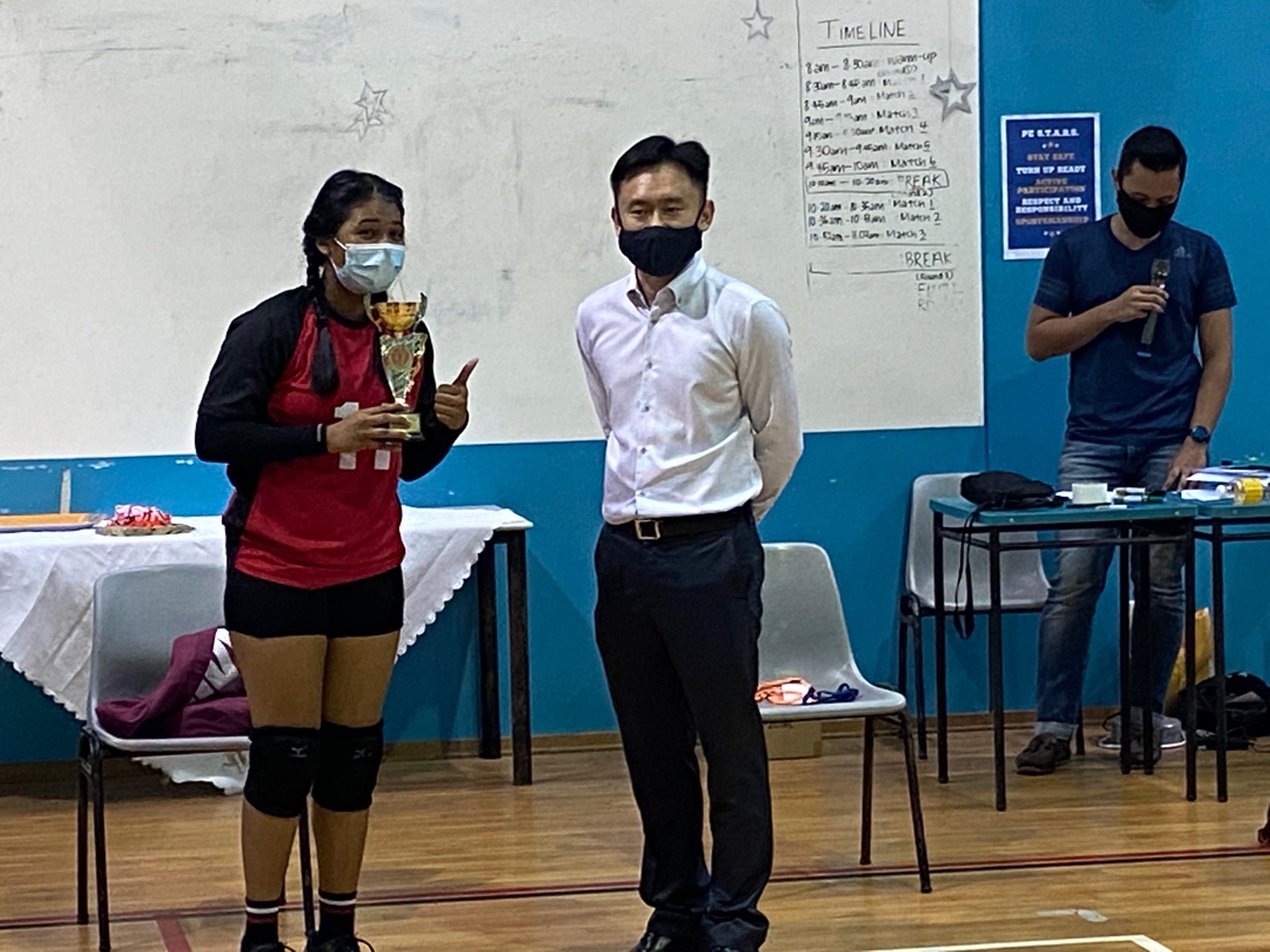 (Photo Credit : Chia Han Keong)
Chia Han Keong is a freelance journalist who has covered both Singapore and international sports extensively for the past 18 years. He was the sports editor of bilingual tabloid My Paper, and has also worked for The Straits Times and Yahoo News Singapore. He has covered four SEA Games (2009, 2011, 2013, 2019), two Asian Games (2010, 2014) as well as the 2008 Beijing Summer Olympics. He counts himself as a massive Liverpool, LA Lakers and Rafael Nadal fan.
Related Events & Programmes