SG's No 2 Lynelle Lim : The STO & the upcoming KTC serve as a major inspiration for local tennis fans and players
by Circle Stories, on March 2, 2021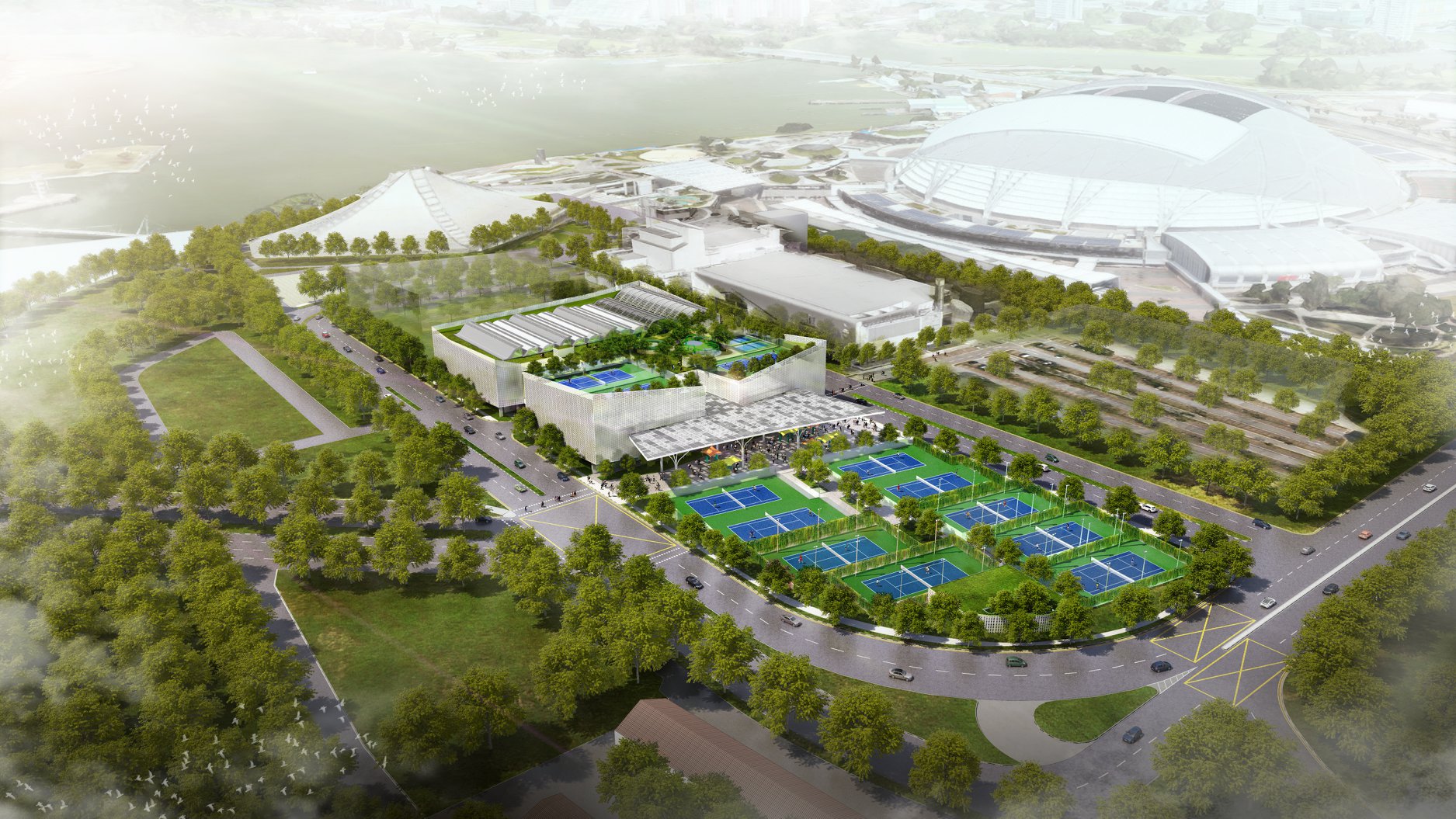 By Lynelle Lim
As compared to other countries, tennis has never been a big thing here in our little red dot. It definitely was not as common as it is now, to do something like that. But I took the leap of faith and decided to quit school to pursue the first and last sport I fell in love with. I picked up the sport at a very late age, in comparison to my peers, so I was a newbie in the scene back then. Fortunately for me, I had the privilege to watch the top-8 women tennis players, Live at the WTA Finals (Women's Tennis Association), when it was held from 2014-18 here at the Singapore Indoor Stadium. And that experience taught me more than I could have asked for.
I also had the rare opportunity to fly our flag high at the WTA Future Stars event in both 2016 and '17. Those events gave me a chance to get a taste of how professional tennis looked like, as the WTA gave us the full "star treatment". For all of us who were part of the future stars program, we knew that the competition was an experience of a lifetime because you competed against the best female junior players around the world.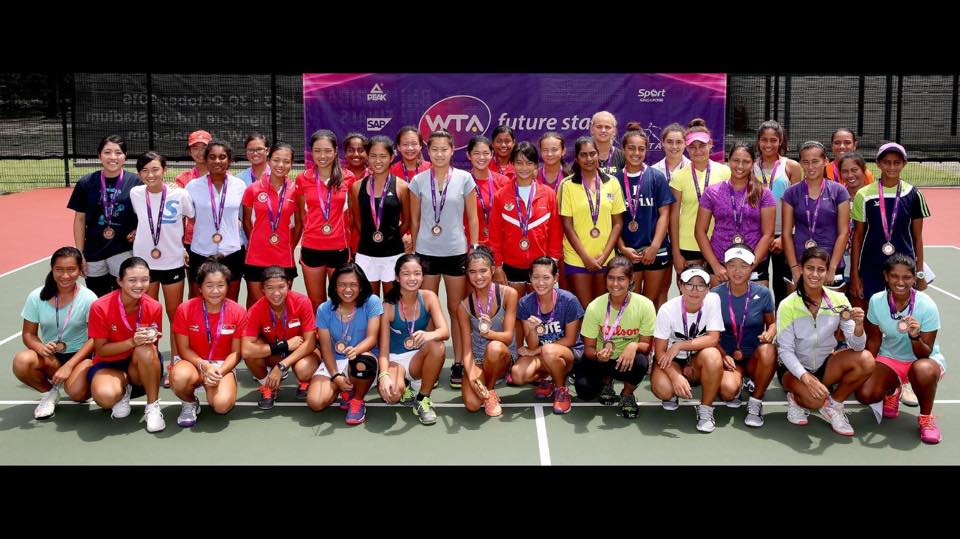 To top that up, the engagement the WTA had organized for us was simply remarkable - we got to do activities together, we got to meet the players and we were granted access to watch all the matches every single day. It was such an amazing and eye opening experience for me to witness world class tennis first-hand and to see how those ladies are so good at what they do. I got to learn so many things, such as how they are so consistent with their routines, how they carry themselves, how they compete, how they deal with pressure, how they persevere etc. With all that being said, it has impacted my game in so many positive ways and I'm so grateful that this was at the time when I was starting my own journey as a full time tennis player.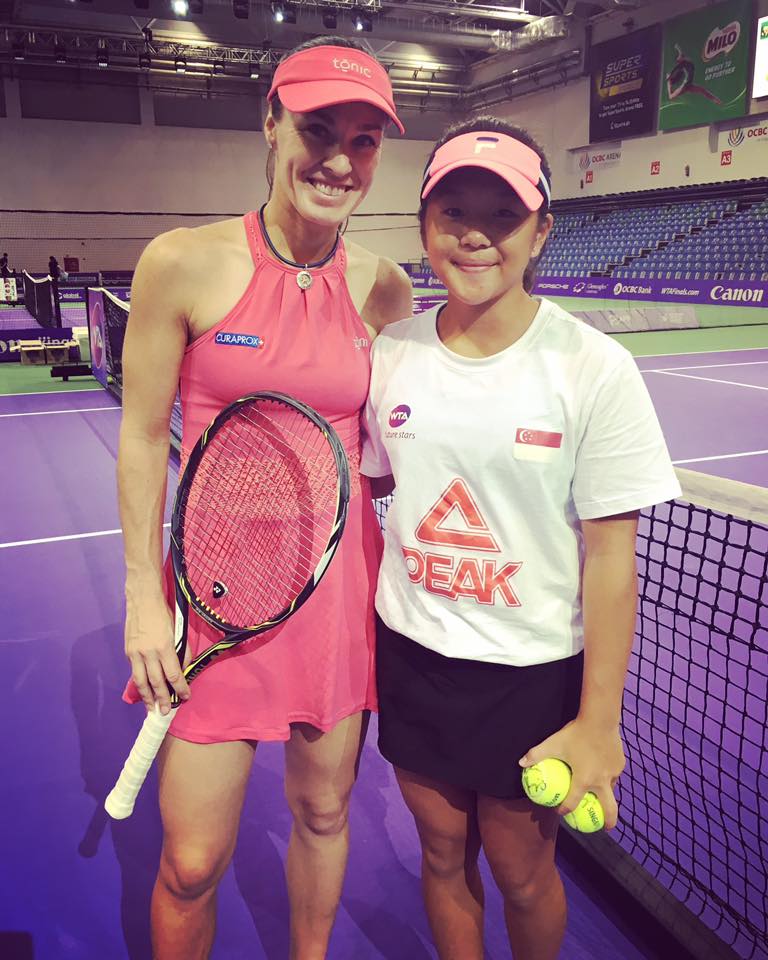 I was extremely elated when I heard that the Lion City was going to be hosting the Singapore Tennis Open (STO) in Feb 2021, despite the global pandemic that is going on now. And even though spectators weren't allowed until the semi-finals and the grand final weekend, we were all thrilled to know that this event was happening right here, after a year with no sporting events at all due to Covid 19. Watching the STO has given me a different perspective on Singapore Tennis with our Men's players, Shaheed Alam and Roy Hobbs, flying our flag high out there at this ATP 250 event. We can all see that this is a step in the right direction and they've both gained some invaluable experience that can be shared with the future generation of tennis players. This is only going to do even greater good for Singapore tennis and it will pave the way for the growth of the sport in the local community. Overall, the 2021 STO was a brilliant success and it shows that our country is more than capable to host several more world-class sporting events in the near future, while ensuring that rigid measures are put in place for the well-being of everyone.
It was incredible how Sport Singapore and the Singapore Tennis Association (STA) were able to pull all this off in just under a month with such a short notice - I take my hat off to them and KUDOS to all partners who played a role! I truly respect everyone and the teamwork involved, to make this event a safe and successful one, without compromising any safety measures during such unprecedented times. Everything was very well organized for the players and officials - from hotel facilities, to transportation, to having all the meals arranged, to daily swab tests and the ball kids being geared up with face shields and gloves, in order to minimize contact. Although the organizers were pressed for time, they did not take any shortcuts. Instead, they had everything planned out thoroughly, to ensure that they would carry out a smooth-sailing tournament while keeping all the requirements / safety rules and regulations in check.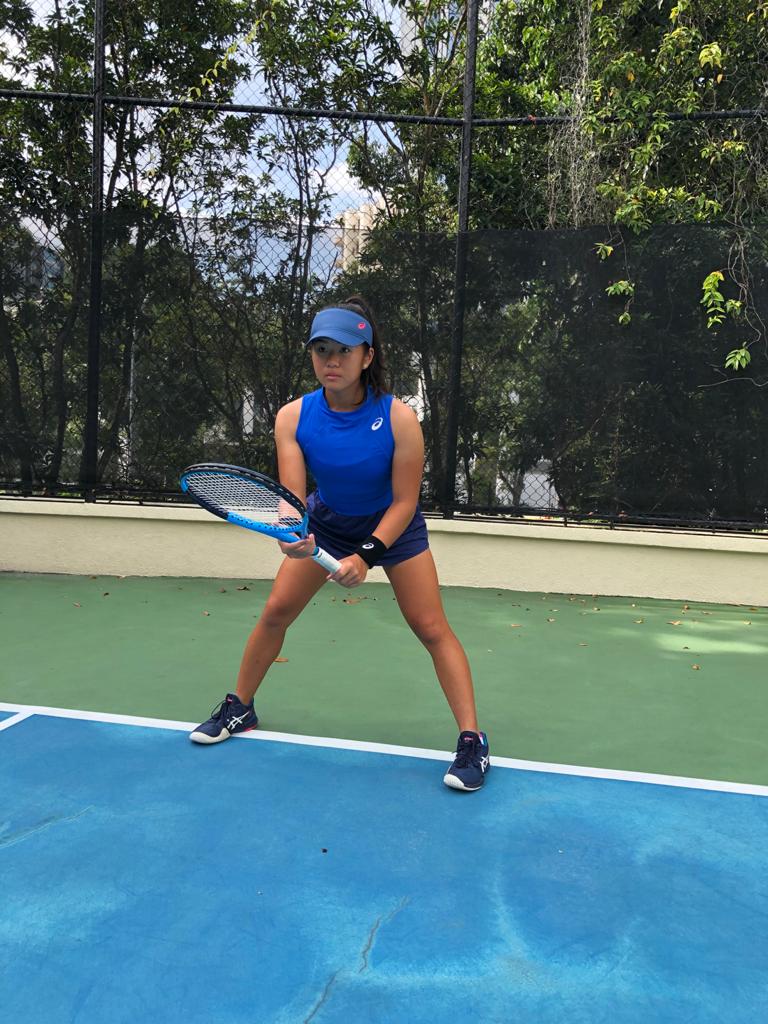 I've been asked what's in store for me and my answer to the question is that, I can't wait for the calendar to open up so that I can travel for tournaments. And I hope that SEA Games 2021 will continue to happen in Vietnam this December. I plan to play/train outside of the Republic, because I would like to compete against the regional players and other international players. I'll be playing more tournaments in the second half of the year and will be building up towards the SEA Games. Watching the past week of high quality tennis has made me extremely motivated to get back out there to compete.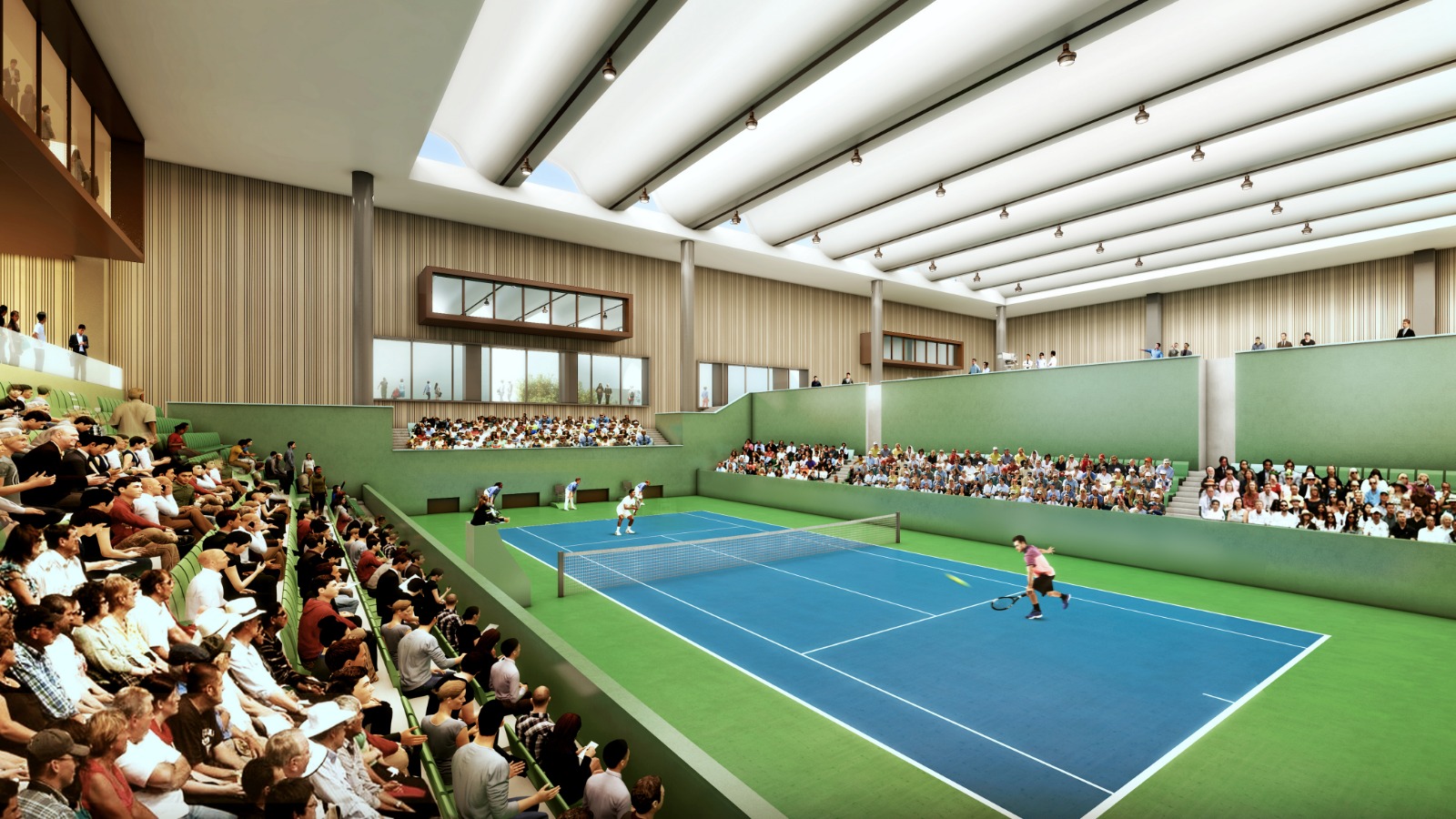 A lot of exciting things are happening for us Singaporean tennis players, especially with the new Kallang Tennis Centre that will be ready by the end of 2022! The facility will feature 12 outdoor courts and 7 indoor courts, as well as other spaces such as the event plaza, outdoor boulevard and the rooftop. Minister of Culture, Community and Youth, Mr Edwin Tong, commented on the new Kallang Tennis Centre saying that "The KTC will be the showpiece of a vibrant sporting hub, with tennis at its heart, and facilities for all Singaporeans to enjoy. This includes first-class facilities to host future tennis events, and community-oriented features with common spaces for family and friends".
I hope that all these high profile tennis events and the new tennis centre (KTC) will inspire the upcoming generation of kids to pick up this life changing sport. Be it as a recreational player, a social player, a competitive player or as a form of exercise. I foresee that the future of Singapore tennis is in good hands as it will be only get better from here on!
(Edited by Raj Kumar)
Lynelle Lim is a full-time tennis player and part of the national Team Singapore setup. She's represented the Republic in various prestigious and renowned events such as the Federation Cup, WTA Future Stars, as well as the 2019 SEA Games. At the age of 13, she made the decision to take a route less familiar because she had an extremely strong desire to become a competitive tennis player. And today, Lynelle feels proud and fortunate to say that tennis has given her a great deal, and it's taught her so much more than she could ever imagine. Aged 20 and watching the game from a different perspective, she's looking forward to writing about the Singapore Tennis Open, featuring world class players from the Men's ATP Tour!
For encore (repeat) match streaming weblinks, and more stories from the Singapore Tennis Open 2021, visit hub.tennis
For the latest Singapore Tennis Open updates on the go, follow us on Telegram
Related Events & Programmes