Sport in Syonan: Triumph Over Despair - Chapter 1 | Introduction
by Circle Stories, on January 7, 2022
▶ Download: Sport in Syonan: Triumph Over Despair - Chapter 1 | Introduction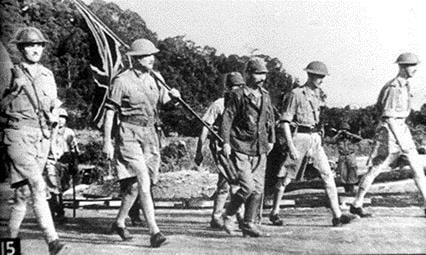 Lieutenant General Percival (right) and other British officers on the way to Ford Factory at Bukit Timah to surrender, marking the start of the Japanese Occupation of Singapore. The historic Former Ford Factory is now a WWII museum. 15/02/1942. Source: Quah We Ho Collection, courtesy of National Archives of Singapore (Media – Image No: 19980005689 – 0115)
Introduction
The Fall of Singapore on 15 February 1942 during World War II was a disaster and a tremendous turning point in our island's history, the impact of which can still be felt 80 years on.
What role did sport play for the dispirited survivors of a renamed isle – Syonan-to, meaning Light of the South Island?
In what way did sport happen for sportsmen and sportswomen in deprived conditions? How did the new masters deal with sport, and could sport triumph over despair in the darkest hours?
War and Sport
Much has been written about the ignominious defeat of the colony, pronounced by then British Prime Minister Winston Churchill as 'the worst disaster and largest capitulation in British history'.
Stories of hardship endured by the populace and allied Prisoners of War (POWs) during the brutal occupation of the Imperial Japanese Army have been told and retold through a river of memoirs and memorials.
Little, however, has been inscribed about the local sporting landscape during the three and a half years of occupation from 1942 to 1945.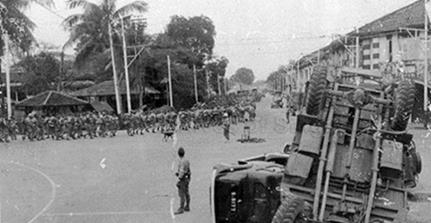 Allied Prisoners of War on the way to Changi POW Camp. 1942. Source: David Ng Collection, courtesy of National Archives of Singapore (Media – Image No: 19980005713 – 0050)