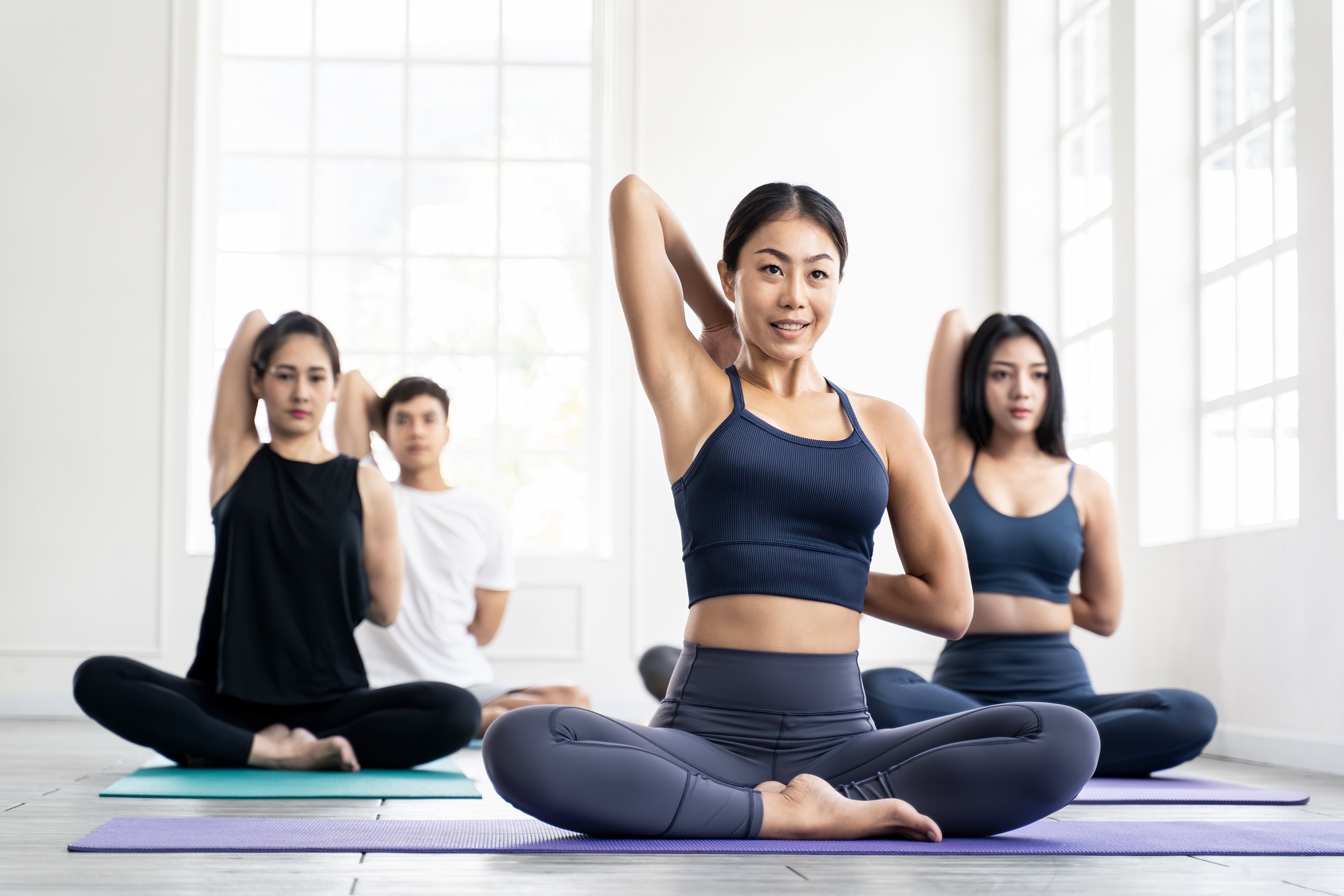 When we talk about mental health, many people think it has to do with mental illness or the lack thereof.
But that's not the case. Like physical health, mental health is a spectrum. Just as physical health can range from severe illness to a slight sniffle, mental health can also range from severe mental illness to having a little less mental wellness. This is normal and can be brought about by common things in life, such as struggling in school, stressing over a competition, or trying to adjust to new life changes.
This is where yoga can come in to support us mentally and emotionally.
Yoga is much more than physical exercise. It is a mind-body practice, which focuses on achieving relaxation through deep breathing, meditation and mindfulness. Read on to learn more about how yoga can enhance our mental wellbeing!
Boost your mood
Like all exercises, yoga stimulates the production of endorphins, which are feel-good chemicals, also known as "happy hormones". It's so effective that it is often recommended as a complementary therapy for those who are suffering from depression and anxiety.
Calm anxiety
Slow, deep breathing can sooth our parasympathetic nervous system, helping to calm our minds and assuage unwanted feelings of stress and anxiety.
Focusing on our breath also helps to lower our emotionality, helping us to face challenging situations in a more calm and collected manner.
Lowers stress
Yoga also regulates the levels of stress hormones like cortisol in the body. When stress hormones build up, it puts us in a fight-or-flight state, which can cause our bodies to alter key functions like the digestive system, immune system, sleep and even growth!
Consistently high levels of stress can lead to further health problems like high blood pressure, headaches, weight gain, poor memory, and more.
Thankfully, yoga can lower the levels of stress hormones, helping to put your body back in balance.
Strengthen brain power
Studies show that yoga practitioners have a thicker cerebral cortex and hippocampus, the parts of the brain responsible for learning, memory, and processing information. This means that yoga improves our brain's capacity to think well and can make us smarter!
It is also believed to slow down degeneration and the natural aging process, so we stay sharp and alert as we age.
Overall, yoga is a holistic and restorative form of exercise that is not just great for our bodies, but for our cognitive and emotional wellbeing as well!
Want to enjoy the many benefits of yoga? Consider getting a group of friends together and head to Sentosa for the Yogafest World Edition 2022 on 25 & 26 June at Palawan Green. As Asia's premiere yoga festival, Yogafest World Edition is is back with a line-up of celebrity teachers and exclusively curated classes suitable for newbies and veterans alike.
Interested in other activities? Log on to What's On for more information.