Softball gear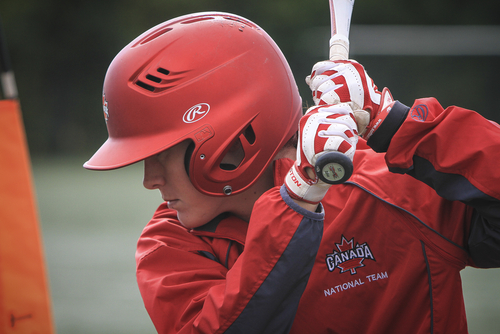 Image credit: Shutterstock.com
Contrary to what its name suggests, the balls used in softball are hard and can cause serious injuries. Besides the bats and the balls that each team takes with them onto the pitch, one might notice that softball players are also decked out in all sorts of protective gear, as this may be a rather dangerous sport if equipment regulations are not followed.

Bat

Commonly made from either aluminium or metal, different-sized softball bats may be used in order to suit the players' individual needs, as long as they do not exceed 86 centimetres in length, 6 centimetres in diameter, and 1.2 kilograms in weight. Lighter bats are preferred by most, as they help enhance the speed of a batter's swing.

Ball

The balls used in softball are larger than baseballs, though less dense. Their exteriors are usually white, but players may also have their pick from fun colours such as neon pink and green. The leather coverings of softballs are sewn together using red thread.

Mitts and gloves

There are a few types of protective hand equipment that may be worn on the softball pitch, and these are mostly made from leather, or a similar material. The first baseman and catcher wear mitts, which have extra padding and no separate finger openings. Defensive players, on the other hand, wear fielding mitts that are similar to those that catchers wear, though these have finger openings and a kind of webbing that joins the thumb and index finger. Batters may also don simple gloves in order to prevent blisters and to improve their grip. Mitts and gloves are worn on the non-dominant hand, and must not contain colours that are identical to the ball.

Helmet and other protective equipment

Batters must put on caged batting helmets in order to protect themselves from the hard balls. Catchers also wear protective gear, including a special chest plate to prevent injuries. Apart from these, other players may also use equipments such as padded shin guards and sliding undershorts. The latter item is designed to protect the upper thighs from abrasive injuries.

Shoes

As with most sports that involve running, softball players wear cleats for enhanced grip, as well as to facilitate safer and quicker running. These cleats should be made from plastic or rubber, as metal, or even harder plastic ones, may be dangerous.


To receive the latest updates on the happenings in the Singapore sports scene, or to find out more about some of the latest programmes on offer at ActiveSG, like our Facebook page here.