Types of Cricket competitions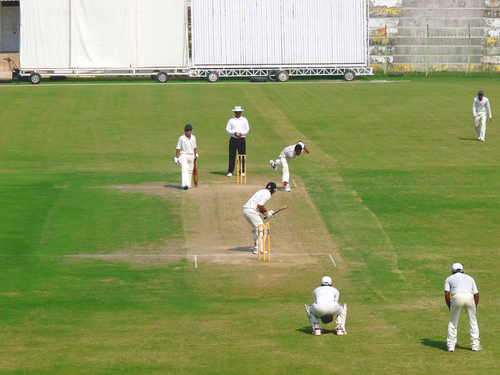 Image credit: Shutterstock.com
There are several different ways that cricket matches can be conducted. Here are some of the most common competition formats.
Test Cricket

The longest form of cricket, test cricket is played by players who possesses the test status, according to the International Cricket Council. The test status currently applies to only 10 national teams around the world, but other countries are in consideration for the status.

Test cricket involves two teams of 11 players participating in a match with four innings, usually played over a period of as many as five days. Each day usually has up to six hours of play, divided into two-hour sessions. Additionally, test cricket features quite a number of breaks – a 40 minute lunch break, a 20 minute tea break, 10 minute breaks between innings and five minute breaks can also be taken during the game itself.

Both teams will have two innings each, and will alternate between batting and bowling. The team that scores the highest number of runs in their own innings will be considered the winner.

First Class Cricket

First class cricket is usually lasts at least three days. Test cricket is sometimes considered to be a form of first class cricket.

The match format is largely similar to test cricket, except that there is no maximum duration for the game. Additionally, while typical team usually consists of 11 players, matches don't always have to adhere to this. Both teams may play two innings each, however, it is more likely that each team only plays one inning.

Limited Overs Cricket

Also known as one-day cricket, this format sees the match concluding within a day. As its name suggests, limited overs teams will have a pre-determined number of times they can bowl, usually ranging from 20 to 50, in order to restrict the playing time.

Unlike test cricket, each team only has one inning, meaning every team only has one turn to bat and bowl respectively. While majority of the limited overs cricket match are played within a day, a second day is usually reserve, so the game is able to continue in the event that it is interrupted for any reason.

There are two types of limited overs cricket matches, known as the One Day International and the List A, which typically sees 50 overs and up to 60 overs respectively. List A matches are usually played by domestic teams who do not have test status.


To receive the latest updates on the happenings in the Singapore sports scene, or to find out more about some of the latest programmes on offer at ActiveSG, like our Facebook page here.