Equestrian Rules and regulations for Endurance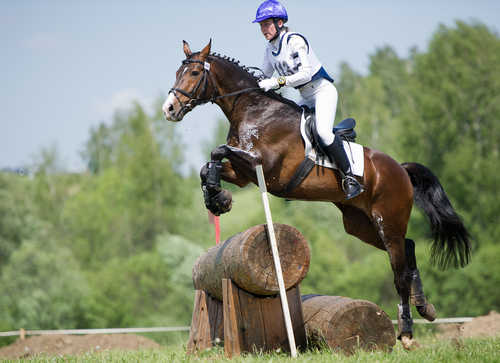 Image credit: Shutterstock.com
In the Endurance discipline, the rider is tested on their ability to control and manoeuvre their horse through the obstacles of the course within a time limit. Due to the different terrains and obstacles, the horse's fitness, stamina and ability to follow commands are also tested.
Riders are given a map showing the route, obstacles and stations for inspections. Natural obstacles (called hazards) that are part of the course must be marked with red flags on the right and white flags on the left. By being familiar with the course route, riders can keep pace through each phase by choosing to ride, dismount, walk or jog their horse. However, riders must make sure they are mounted on their horses when they cross the start and finish lines.
Consisting of a few phases ranging from 20 - 40 km each, the event is held over one to five days. The number of phases is dependent on the distance the course covers. There is a mandatory break/rest time after each phase to feed and water the horses. Veterinary inspection of the horses happens at this time too. Horses are checked for any signs of dehydration and instability in gait or posture. The horse must pass the examination before the clock is stopped for the rider. Horses that have suffered moderate injuries, show signs of fatigue and other ailments are not allowed to continue in the competition.


| | | |
| --- | --- | --- |
| Course Distance | Number of phases | Number of Veterinary Inspections |
| 80 - 119km | 3 | 2, plus one final inspection |
| 120 - 139km | 4 | 3, plus one final inspection |
| 140 - 160km | 6 | 5, plus one final inspection |
As timing plays a crucial role in determining the winner, riders are given a time card where the timing of each phase is noted and recorded. From the first ten horses to complete the course, the organising committee will give an award to the horse in the best condition after completing the course.
All riders must wear protective, securely-fastened headgear at all times while on the horse. Safety stirrups are mandatory and riders need to wear riding footwear with heels 12mm or more. Riders should be dressed in their given riding uniforms. Shorts and sandals are not permitted.


To receive the latest updates on the happenings in the Singapore sports scene, or to find out more about some of the latest programmes on offer at ActiveSG, like our Facebook page here.