Singapore's very own National Football League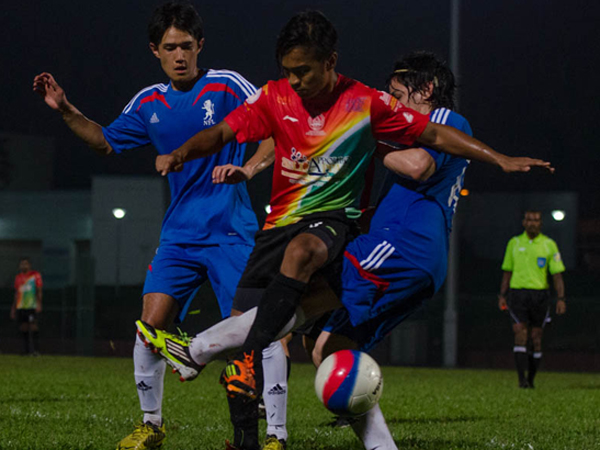 File Photo Credit: Chris Harvey
By Lim Weiyang
INSIDE SINGAPORE FOOTBALL (2): FAS NATIONAL FOOTBALL LEAGUE (NFL)
When making reference to local Singapore football, the first thing that comes to most people's minds are probably flashes of the AFF Suzuki Cup, LionsXII and the occasional S-League match which can be caught on television. But apart from the S-League, what else do you know about our local football competitions run by the FAS?
A league below the S-League

You may have witnessed some football teams playing at a stadium near your house, who appear rather professional but are neither a social team nor an S-League team. Chances are, these teams you have spotted actually play in the National Football League (NFL). Say what? Yes, such a league actually exists. And no, it is not the American football league, but an league for football clubs affiliated to the Football Association of Singapore.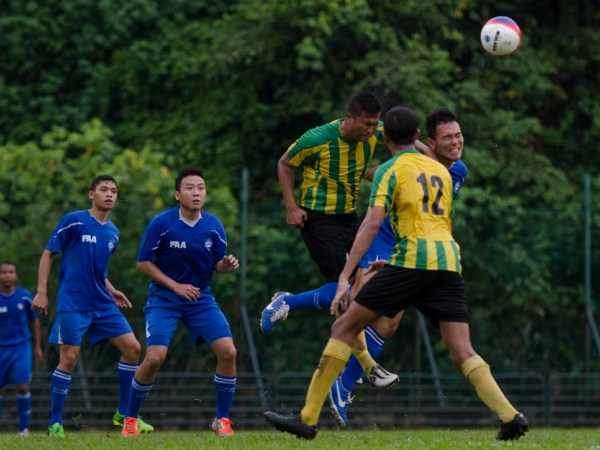 File Photo Credit: Chris Harvey
About the NFL
Prior to 2014, the NFL boasted 3 divisions, with each league comprising 10 teams. Similar to all competitive leagues worldwide, each season the top few teams get promoted and the bottom few get relegated. All teams play home and away legs against each other. d of each season. The National Football League is considered the second most competitive football league in Singapore in terms of competitiveness and skill level of players. As a matter of fact, several former national footballers and ex S-League players ply their trade in this league.
Some of the top teams in Division 1 of the NFL are the Singapore Recreation Club, Keppel Monaco FC, Singapore Cricket Club, Tiong Bahru FC and the Police Sports Association. Apart from jostling for league championship success, these FAS clubs are also eligible for the Singapore FA Cup, also known as the Singapore Pools FA Cup. This championship cup boasts teams from all divisions of the NFL plus the Prime League teams (junior teams) of the S-League clubs.
So the next time you witness a soccer match at your neighbourhood stadium, you might just be able to identify who the teams are what they are playing for!
References from http://www.fas.org.sg/competitions/nfl


To receive the latest updates on the happenings in the Singapore sports scene, or to find out more about some of the latest programmes on offer at ActiveSG, like our Facebook page here.
Interested in football and want to hone your skills with the best? Or perhaps you are a parent wishing to expose your child to the beautiful game?
If your answer to either of the above is yes, then ActiveSG Football Academy is the place for you to be at. Led by former Singapore international Aleksandar Duric, and five head coaches with experience from the highest level of football in Singapore: Richard Bok, Robin Chitrakar, Hyrizan Jufri, Mohamad Hairil Amin, Isa Halim, and Steven Tan, ActiveSG Football Academy has a holistic football programme designed to build character and impart the right skills while encouraging trainees to pursue their sporting passion with the right attitude.
To find out more or sign up for the academy, visit this link here.