4 Tips to Finding the Perfect Footwear for Your Football Needs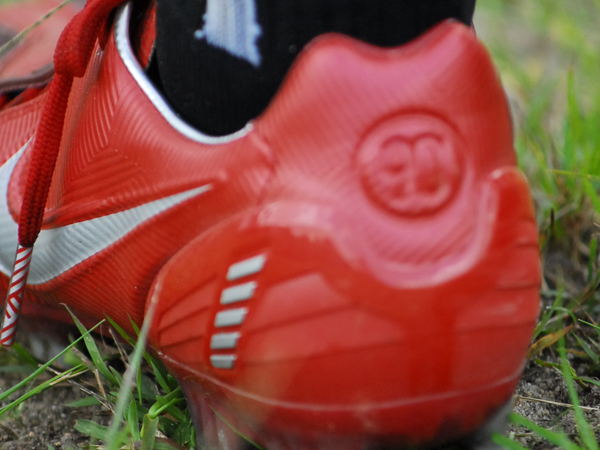 Photo: Samuel Lim
So you've decided to become Singapore's next Fandi Ahmad and you're raring to go kick some footballs on your quest to becoming Singapore's upcoming star. There is only one problem, with so many types of football boots out there, do you know which is the most suitable for you?
In this article, we explore the appropriate footwear required for football. The footwear you choose highly depends on the type of surface you intend to play on. First, let's take a look at some simple tips on how to choose a pair of football boots.
1. Find a good sports store
It is important to find the most suitable boots for you hence, you may want to skip your neighbourhood shop if they only have limited varieties and a few brands available. Go to a bigger sports store to ensure you have the best selection for choosing.
You may wish to check out:
Recommended store for a good pair of football boots:
Weston Corporation
Located in Kallang Wave Mall, Weston Corporation features a wide range of football accessories. From jerseys to boots and gloves, I'm sure you'd be able to find just what you need.
1 Stadium Place #01-58 Kallang Wave Mon-Sun (10am - 10pm)
Tel: (65) 67023492
2. Know the brands and models
Don't go to a shop and ask for any pair of boots. That's like going to a handphone shop and buying any phone. Know the brands and models! Do some prior research first on the specifications of the boots. And I don't mean watching Nike or Adidas commercials. There are also affordable and reliable brands you can find in Singapore other than the usual big few. Ultimately, you need to choose a pair of boots that is going to be worth every penny of yours.
3. Try the boots on
It may seem really silly to even add this in, but some people make this mistake. Don't ever buy a pair of boots just because you think they look cool or because Cristiano Ronaldo or Lionel Messi endorses them. Buy them only if you feel comfortable in them. If it feels too tight, try the next pair of boots. Never sacrifice comfort over price or looks.
Tips on getting the right size
A general rule of thumb is to have a ¼ - ½ inch gap between your toes and the top of the boots. In this case, if you have a thumb space between your toes and the top of the boots, they're too big. The right amount of space to look out for is roughly a pinky (smallest finger) space between your toes and top of the boots. If your toes are pressing against the upper side of the boots, they're too tight, try a size bigger.
4. Determine your playing style
Everyone has a different playing style and a different position when it comes to football. Knowing your style and the position you like to play will determine the type of boots you should look out for.
Tips to choose football boots based on your playing style:
Strikers/Forwards

– Go for a lighter pair of boots to be able to accelerate and change direction quickly
Midfielders

– Go for a pair of boots that offers better control and comfort
Defenders

– Go for a pair of boots that offers slightly more protection and allow for a clean pass on the ball.
Firm-ground/Softground vs Astroturf vs Court Shoes
The next part of this guide goes through the different types of boots available. In football, boots are distinguished by their outsoles. There are 3 main types of surfaces you can play on in Singapore. Natural turf/grass, astroturf (artificial turf) and hard ground which you find at street soccer courts.
a. Grass Football Boots – Firmground vs Softground
The most popular boots are the ones with moulded cleats (or studs). These are the most versatile and common kind of boots used by casual players. These are boots with either blades or conical studs underneath, moulded from plastic.
For softer grass or muddy ground, the best kind of boots are the ones with few and spaced-out studs typically made from metal. But be aware, these boots are only good if the pitch is muddy and wet. If you use it on hard ground, you will run a much higher risk of ankle injuries.
b. Astroturf Football Boots
Astroturf boots have many short studs distributed across the whole outsole of the boot. This will be your go-to boots should you play regularly on astro-turf ground.
c. Indoor Court Football Shoes
These boots will typically feature a gum rubber flat outsole. These are very versatile and can even be used for leisure walking.
In summary, if you are unsure of where you are going to play football, buy a basic pair of boots for grass with moulded plastic cleats. These are the most versatile boots and they are good on grass, muddy pitches and astroturf alike.
Never try to wear studded boots on indoor or hard surfaces. Apart from easily losing your balance, you will risk injuring your ankle if you attempt to play in them.
To receive the latest updates on the happenings in the Singapore sports scene, or to find out more about some of the latest programmes on offer at ActiveSG, like our Facebook page here.
Interested in football and want to hone your skills with the best? Or perhaps you are a parent wishing to expose your child to the beautiful game?
If your answer to either of the above is yes, then ActiveSG Football Academy is the place for you to be at. Led by former Singapore international Aleksandar Duric, and five head coaches with experience from the highest level of football in Singapore: Richard Bok, Robin Chitrakar, Hyrizan Jufri, Mohamad Hairil Amin, Isa Halim, and Steven Tan, ActiveSG Football Academy has a holistic football programme designed to build character and impart the right skills while encouraging trainees to pursue their sporting passion with the right attitude.
To find out more or sign up for the academy, visit this link here.