Which table tennis ball is good?
Click here to get tickets to the T2 Diamond Table Tennis League 2019, happening in Singapore from 21 to 24 November, for the first time!

By Averlynn Lim

Some of us may be wonder what the big fuss is with choosing a good quality ping pong ball. Which brand should you get and how much should you be paying? And what do the star ratings on balls mean?

By taking a look at three popular brands of table tennis balls, we aim to provide you with the answer to these questions.

Star Ratings

Generally, balls have a star rating system that ranges from one to three. 1-star and 2-star balls are less durable and they are usually bought in mass in packs of 100 or 200 to be used for rallying or practice.

The three star ratings represent the best balls and they are the only balls you should be using in matches and competition. Some companies may market their balls as four or five star balls to outdo others. So note a three star ball is really equivalent of a 5 star ball of another brand if they are both the brand's highest tier rated balls .


Balls that are of good quality can last a long time if they are treated well. A good habit is not to leave balls on the floor which would decrease the risk of people stepping on them. Here's a look at three table tennis ball brands

Butterfly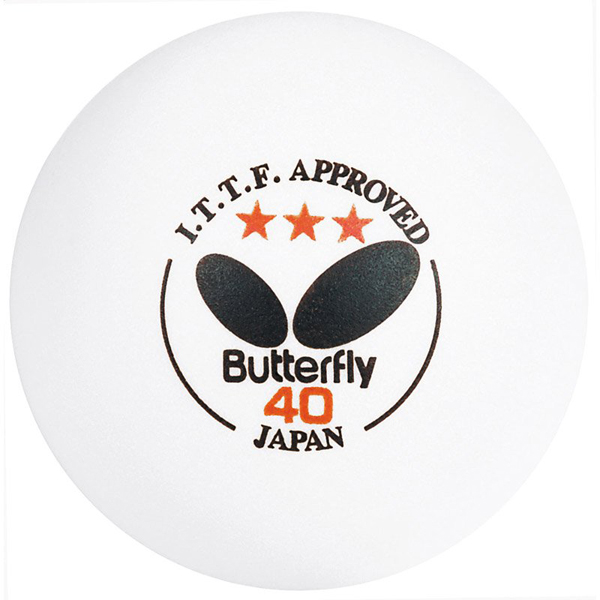 Image credit: Butterfly

Butterfly 40mm 3 star balls were the official ball of the 2009-2010 World Table Tennis Championships and they are ITTF approved. Their orange balls have since been discontinued by the manufacturer and they are no longer available in the market.

Their ball size is 40mm, they react to spin very well and they have good flight. They have a rating of 6.6 on

http://www.tabletennisdb.com

with regards to their ball hardness. The medium hard balls have perfect roundness every time. They are durable and with a rating of 6.2, they can last for a considerably long time. Their speed ranks at 8.8/10 with a high consistency of 9.0/10.

Overall, Butterfly's 40mm balls have a considerably high rating of 8.7 and they are one of the most popular brands with playerss. The downside would be its steeper prices.

Nittaku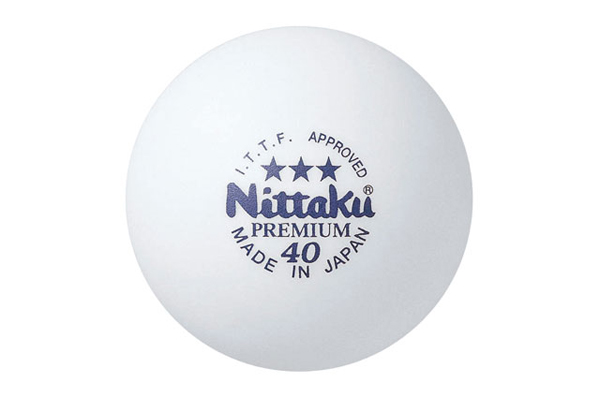 Image credit: Nittaku

Nittaku 3 Star Premium balls are similarly sized at 40mm and they have a sightly higher overall rating of 9.1/10. Their balls are slightly harder than Butterfly's balls and it is rare to find one which is not round. They have a speed rating of 8.9 which is just slightly faster than that of Butterfly's and their balls are able to last for a long time with a high consistency rating of 9.0.

Nittaku's balls are made in Japan and are comparable to Butterfly's but the prices are on the high side too which makes them expensive to play with all the time though they would be great for use during tournaments.

Double Fish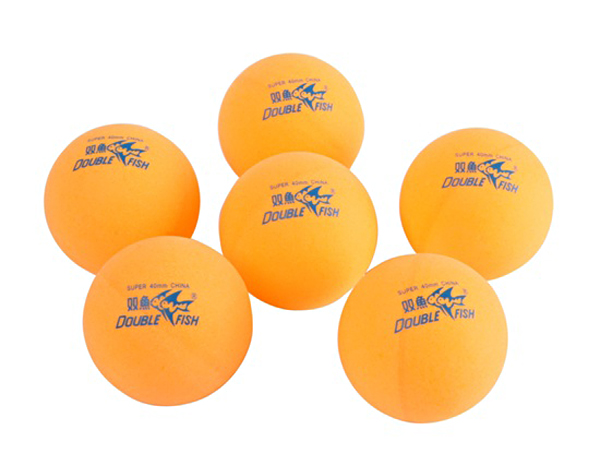 Image credit: Double Fish

Double Fish 40mm 3 star balls are comparable to that of Nittaku and Butterfly, but they are much cheaper making them suitable for training purposes. There are a lot of imitation Double Fish balls around so do remember to keep a lookout for them. These fakes are unpredictable due to the lack in quality. Double Fish balls are very durable and can be used on for months on end without breaking.

There are many types of balls in the market so choosing the right ball for yourself should depend on how you intend to use them. If your kids are passionate in table tennis and want to play a proper game, try get them decent two to three star balls either from Butterfly, Stiga, Nittaku or Joola.

And if you're looking to use balls for professional play in a tournament, you should look out for highest rated balls that also have an ITTF certification. This certification means the ball has been approved by the International community for tournament use.
To receive the latest updates on the happenings in the Singapore sports scene, or to find out more about some of the latest programmes on offer at ActiveSG, like our Facebook page here.