NSG : Talent and Grit were on show, as student-athletes excelled at the Games!
by Circle Stories, on May 13, 2021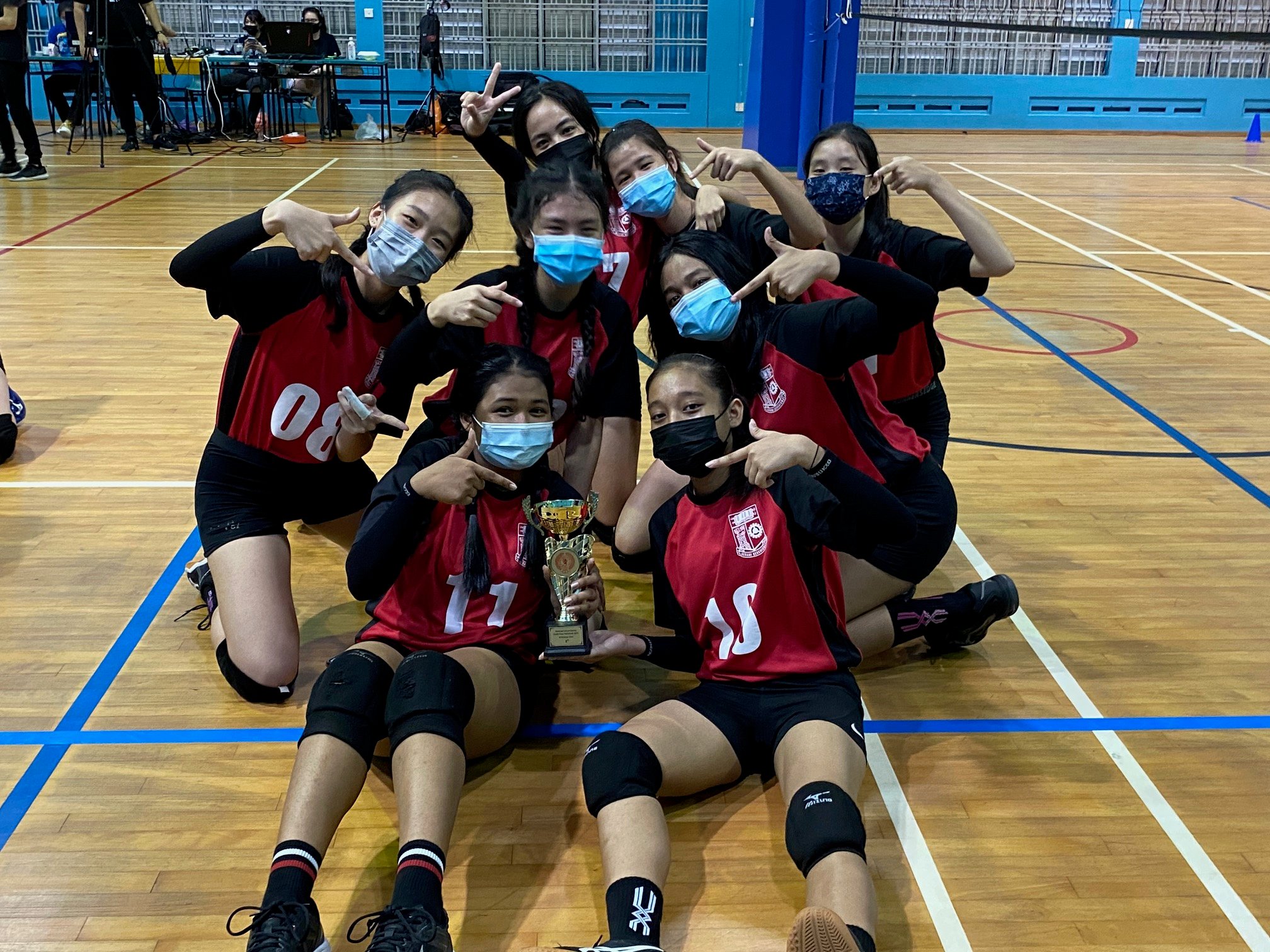 (Photo of Queenstown Secondary School's Girls' B Division Volleyball squad : Chia Han Keong)
By Chia Han Keong
It may have been just five weeks of action, but the 2021 National School Games (NSG) has produced plenty of memorable performances by the young student-athletes.
Even as they tried to adapt to the safe-distancing measures (SMM) implemented across the 12 competing sports, these youngsters showed that such adjustments did not detract from the level of sporting performances they had aimed to achieve. There were dominant showings, exhilarating comebacks, and historic achievements set during these Games. Here is a selection of the top 6 highlights during this brief, but eventful NSG :
(To watch all previous live streamed matches, news updates and stories, do check out our official website, National School Games 2021)
St Joseph's Institution Junior Boys' Badminton team
It was set up to be a tight contest between two established sporting schools - St Joseph's Institution (SJI) Junior and Anglo-Chinese School (ACS) Primary - in the South Zone Senior Division boys' badminton final at Hong Wen School. It was a rematch of the 2019 Final which SJI triumphed.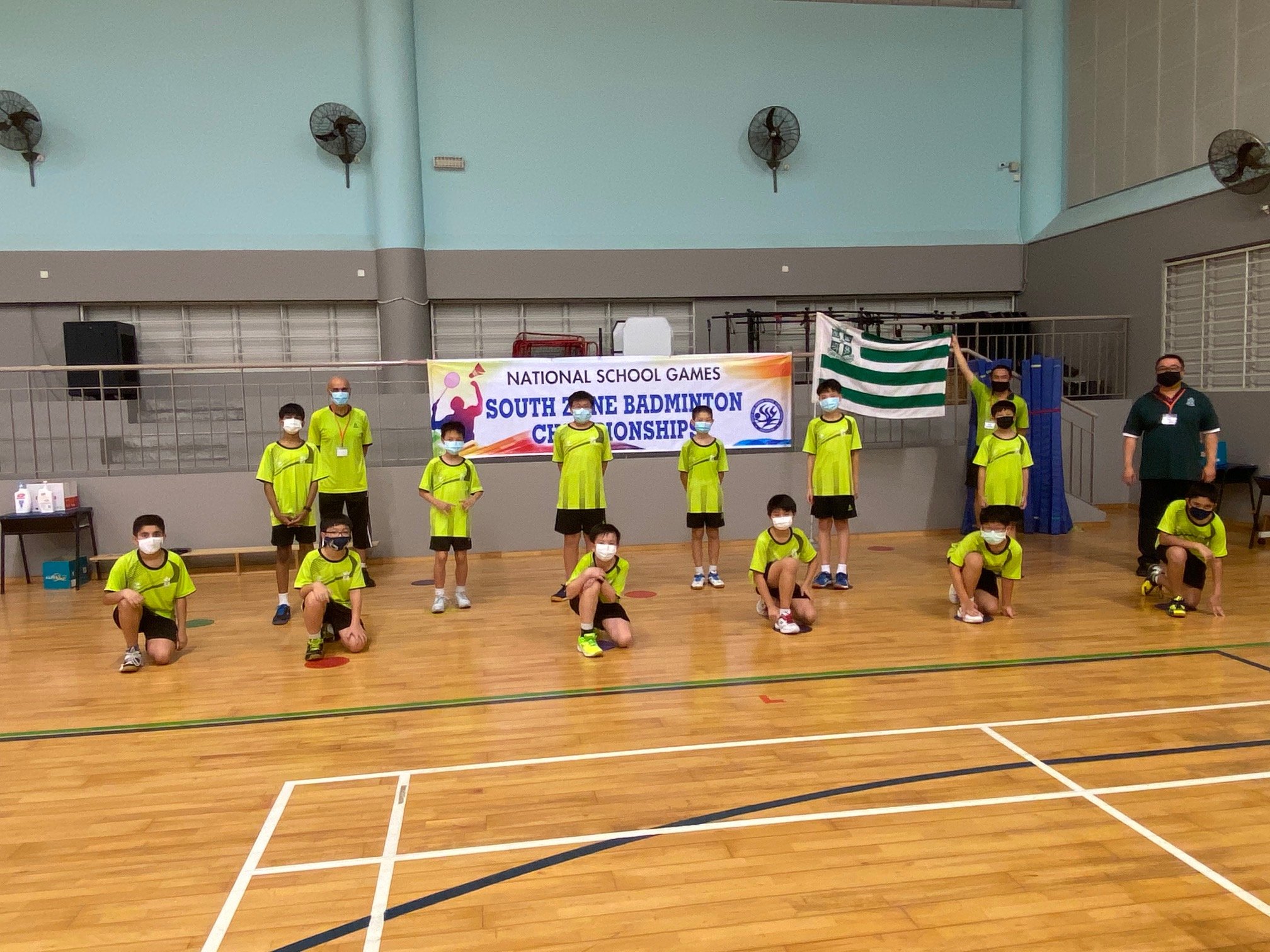 In the 2021 zonal final though, it turned out to be a wondrously dominant performance by the Josephians who put on a scintillating display to win all their five ties in straight sets - played 10, won 10. And most of the sets were not even close, as the boys showed off their budding shot-making skills, as well as a willingness to chase down every shot, and gave the ACSians, very little chance to respond.
It was truly a championship-worthy showing by the SJI Junior shuttlers, who earned the applause from their shell-shocked opponents and the proud smiles from their teachers and coaches.
Singapore Chinese Girls' School' Tennis team
They were underdogs going in the B Division Girls' tennis final, with their opponents Methodist Girls' School (MGS) being the champions the last time the NSG competition was completed in 2019. But the Singapore Chinese Girls' School (SCGS) team arrived at the Kallang Tennis Centre ready, to give their all to try and win the title for their school for the first time in over 20 years!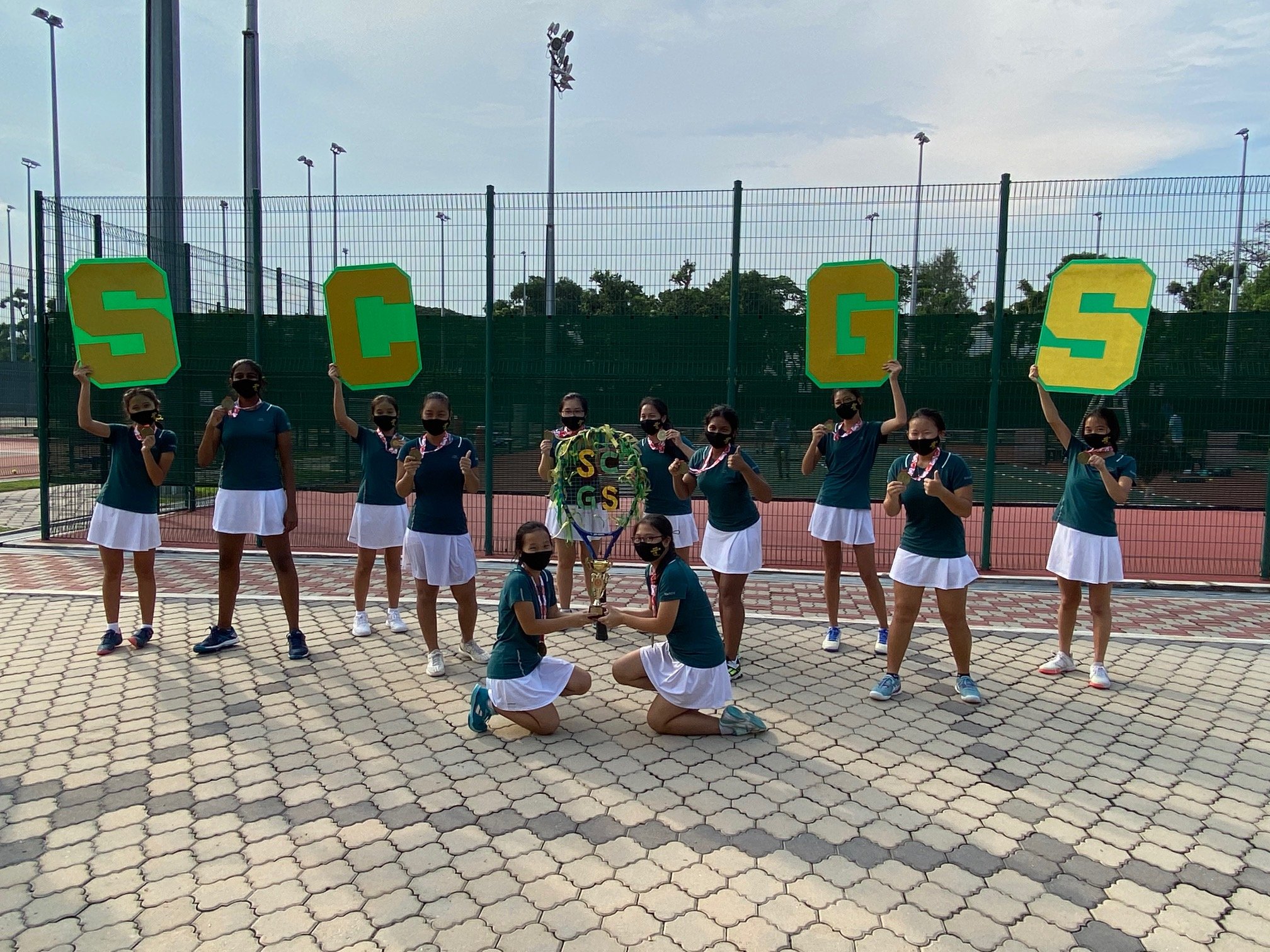 (Photo of SCGS by Chia Han Keong)
With the mindset of most of the team graduating and leaving year-end, the SCGS squad succeeded in the national finals. This was amid their non-stop retrieving and ferocious shot-making that put the MGS players under constant pressure. Some of their players pumped themselves up with triumphant roars after winning their points - showing just how much their desire was to erase years of disappointment in the competition. And when they finally found out they'd won the final series 3-2, their glee was evident even though they were wearing face masks. It was a monumental moment in their school's sporting history, and the girls fully deserved their emotional victory.
Rosyth School Boys' Badminton 2nd Doubles pair
They were playing at their opponents' "home ground", and were locked in a titanic battle, to earn the winning point in the final of the North Zone Senior Division Boys' badminton competition.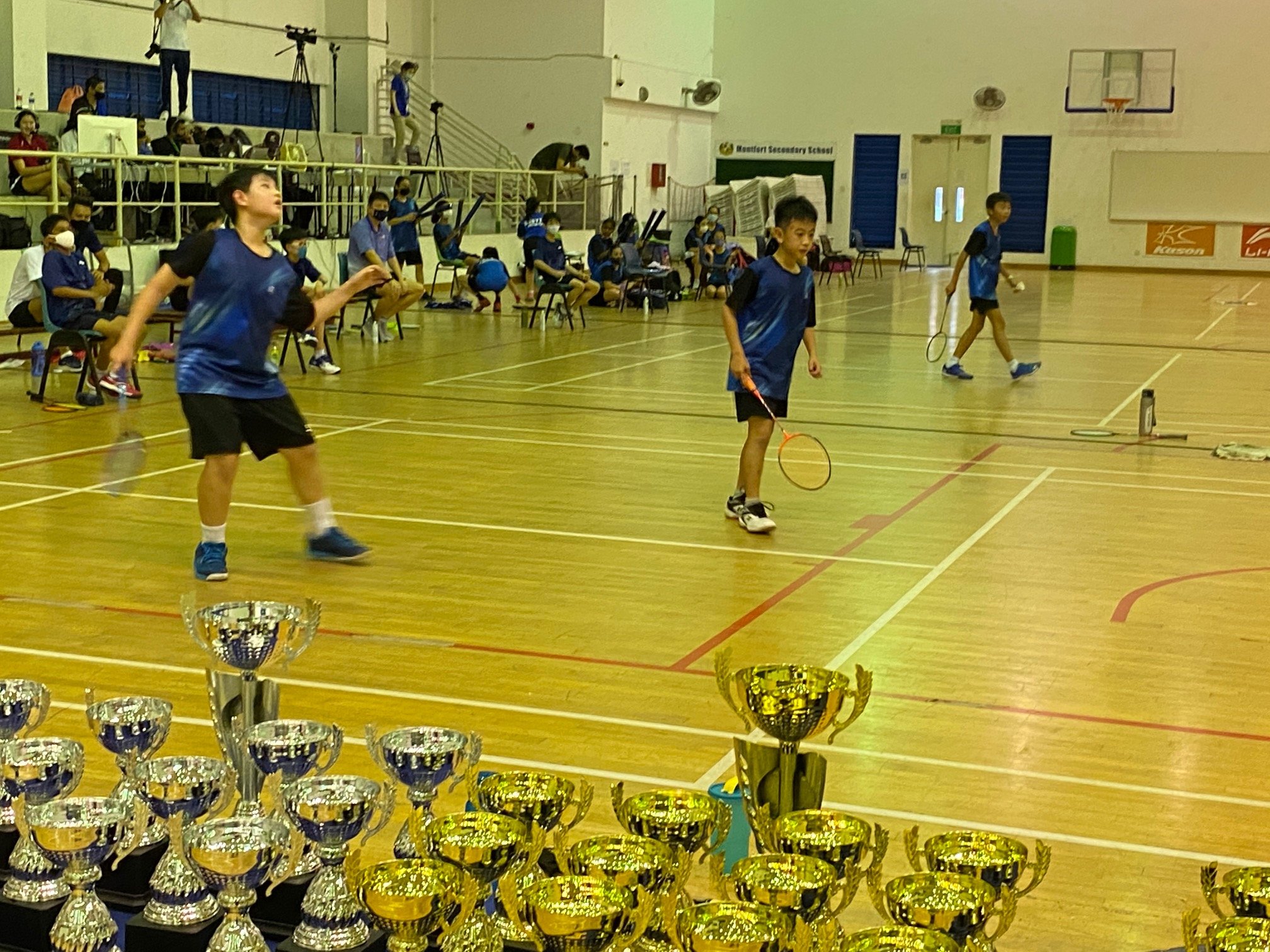 (Photo of Rosyth School's Ang Chee Yang and Jayrus Ang by Chia Han Keong)
Remarkably, Rosyth School's second doubles pair of Ang Chee Yang and Jayrus Ang managed to keep their cool in this high-pressure situation, and eked out the precious win against Montfort Junior School's twin pair of Jonathan and Timothy Chang, at Montfort's indoor sports hall.
The scoreline said it all: 20-22, 22-20, 21-18. It was a nail-biting thriller, with their coaches, teachers and teammates all totally absorbed by the battle. Jonathan and Timothy might have been short in stature, but they more than made up for it with their smart shot-making and gritty determination. But Chee Yang and Jayrus were the more composed of the two pairs, when it came down to the crucial final points of each set. Retrieving steadily while forcing the twins to make errant shots, the Rosyth duo withstood a furious comeback to clinch the match and the winning point for their school's successful defence of the North Zone title.
Singapore Sports School's Shooter Ariana Beh
Sometimes the best athlete is the one who could stay still and concentrate the best. And amid the demanding situation of hitting the bullseye repeatedly over one hour, Singapore Sports School's (SSP) Ariana Beh proved she has unflinching focus throughout her 60 shots in the B Division Girls' 10m Air Rifle shooting championship.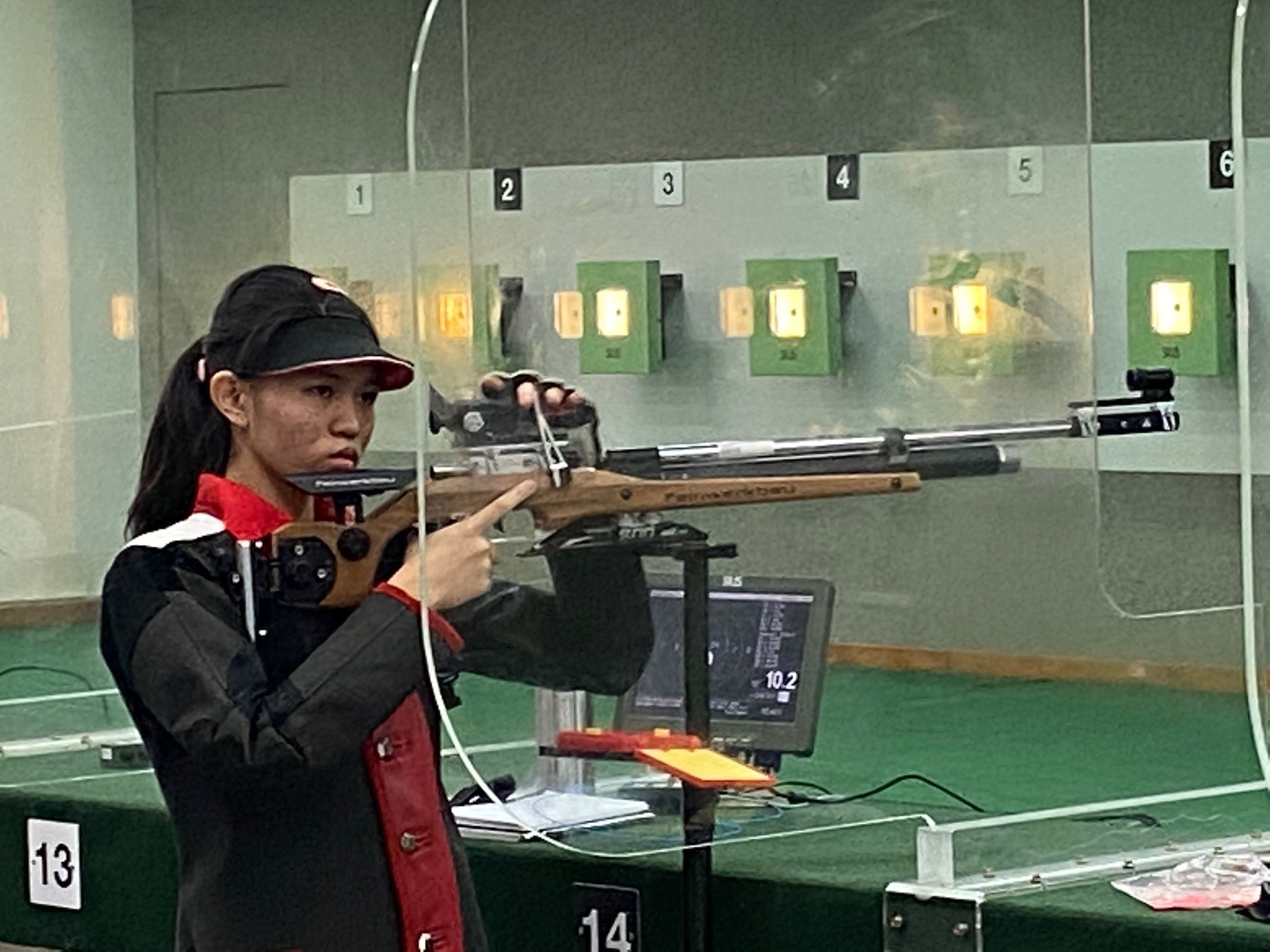 (Photo of SSP's Ariana Beh
If you think that this is an easy physical task, consider this: the slightest twitch will make the aim go awry, and in a competition where millimetres decide the higher-scoring shots, to be the best requires grit, extreme mental focus and toughness to maintain the highest levels of consistency. And Ariana was that tough, putting the majority of her shots dead centre of the bullseye to score 622.2 points, almost seven points ahead of the second-placed shooter. A brilliant sporting effort for someone who barely moved from her spot for nearly an hour at the SAFRA Indoor Air Weapons Range in Yishun.
Bartley Secondary School Boys' Sepak Takraw team
They had set out for a top-four finish in the B Division sepak takraw competition, and eventually finished a highly-commendable 2nd place, narrowly losing to Jurongville Secondary School in the final.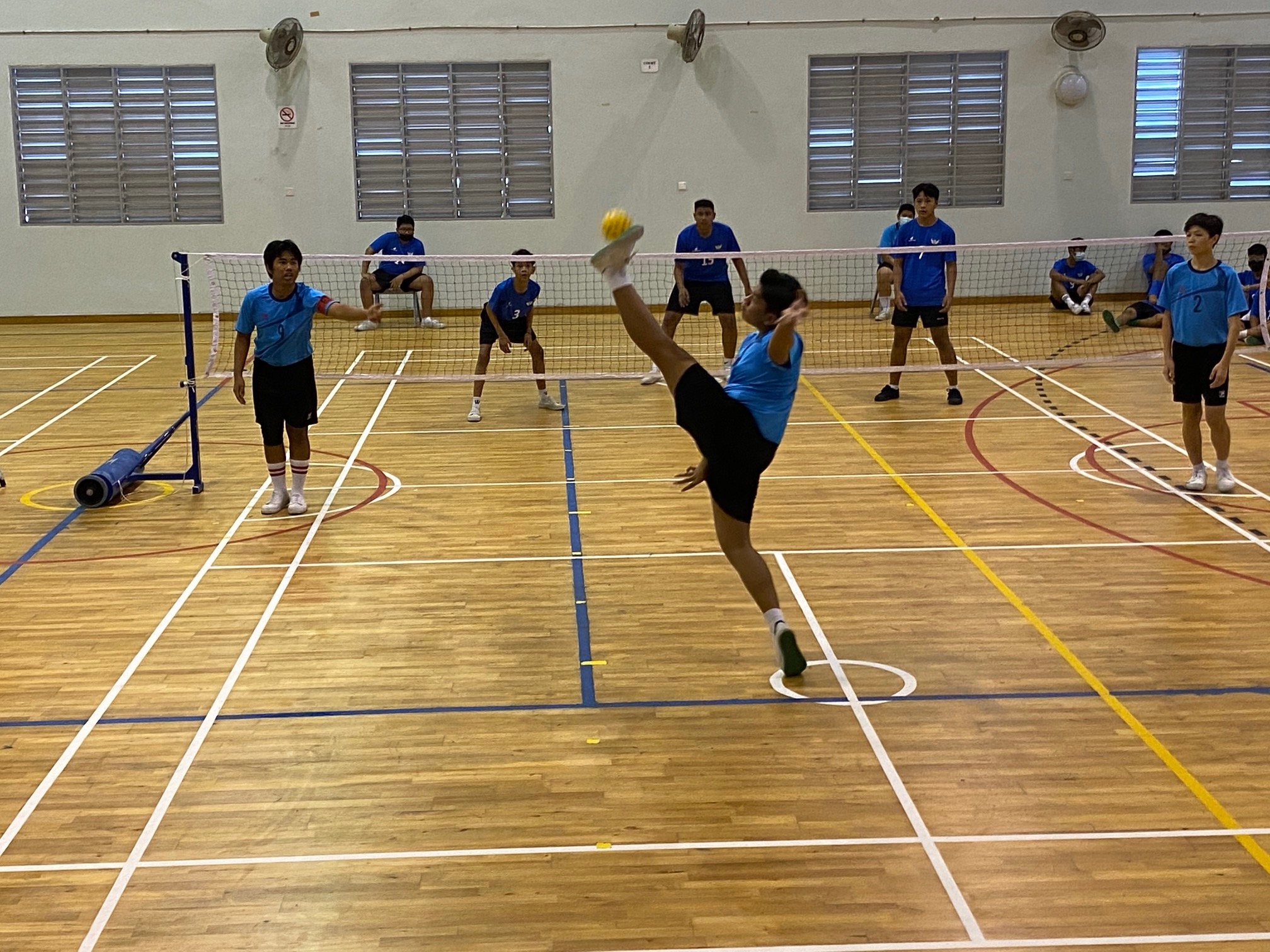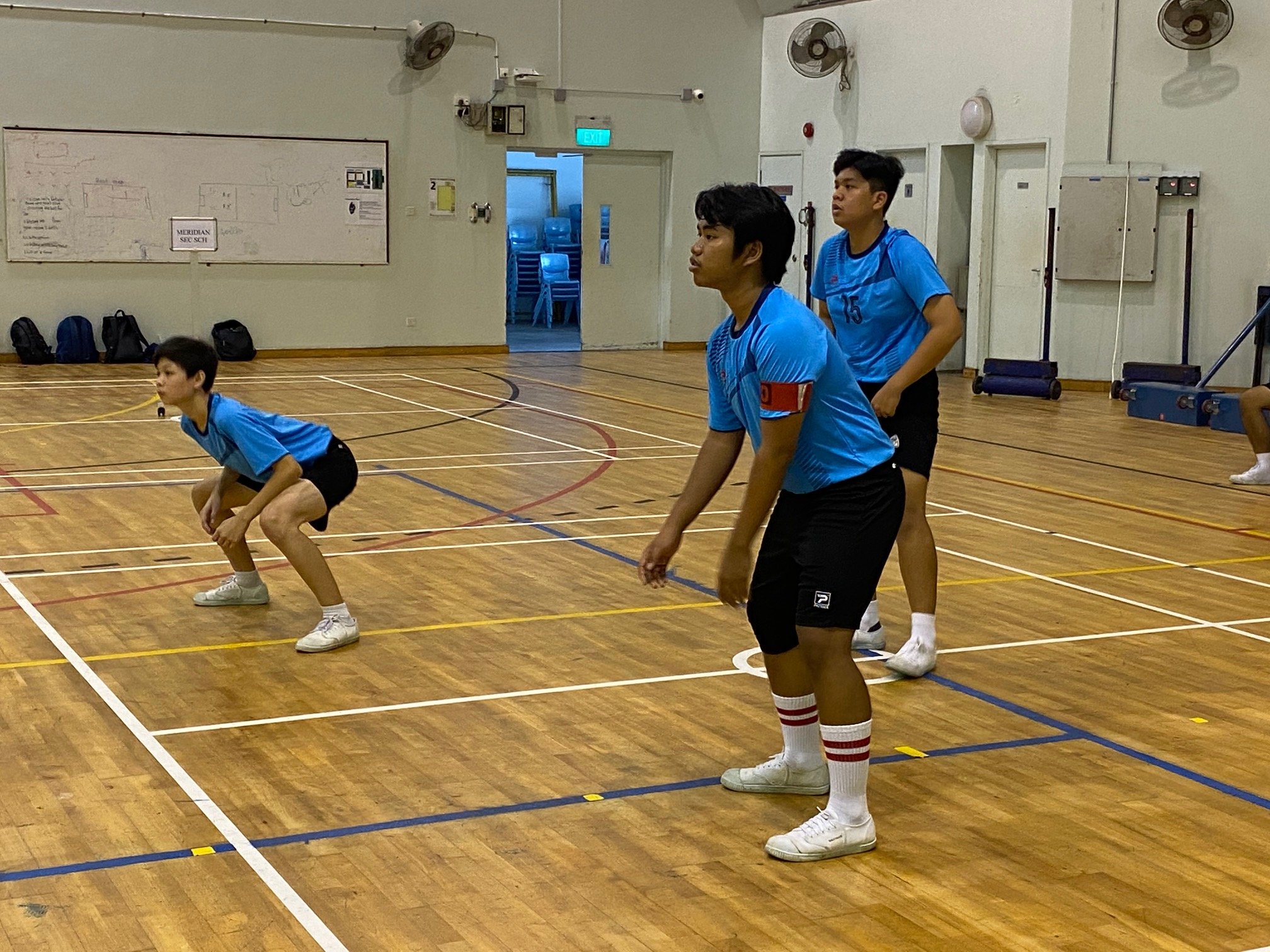 (Photo of Bartley's Messi Chee, Maulana Makhribi Putra Sapii and Mohamad Shakib by Chia Han Keong)
Bartley Secondary School showed that they meant business right from the preliminary group stage, where they were unbeaten in four ties. In their group clash against Yishun Secondary School - a school with a successful history in the sport - they withstood a spirited challenge and showed why they were a force to be reckoned with at this NSG.
The first regu was a thrilling battle that set the tone for the series. The Bartley team featuring Messi Chee, Mohamad Shakib, Maulana Makhribi Putra Sapii and substitute Thirupathy Kanagasebai, combined brilliantly in some gloriously-acrobatic rallies to fend off their Yishun counterparts and won the regu 15-11, 13-15, 15-5, gaining loud applause from their teammates and coaches.
Queenstown Secondary School Girls' 3 v 3 Volleyball team
They had narrowly lost the opening match of the final to their long-time rivals, and things were not looking good in the second. Yet, Queenstown Secondary School's Girls' volleyball team made a terrific comeback against Queensway Secondary School, in the "Battle of the Queens" to take the South Zone B Division title in thrilling fashion.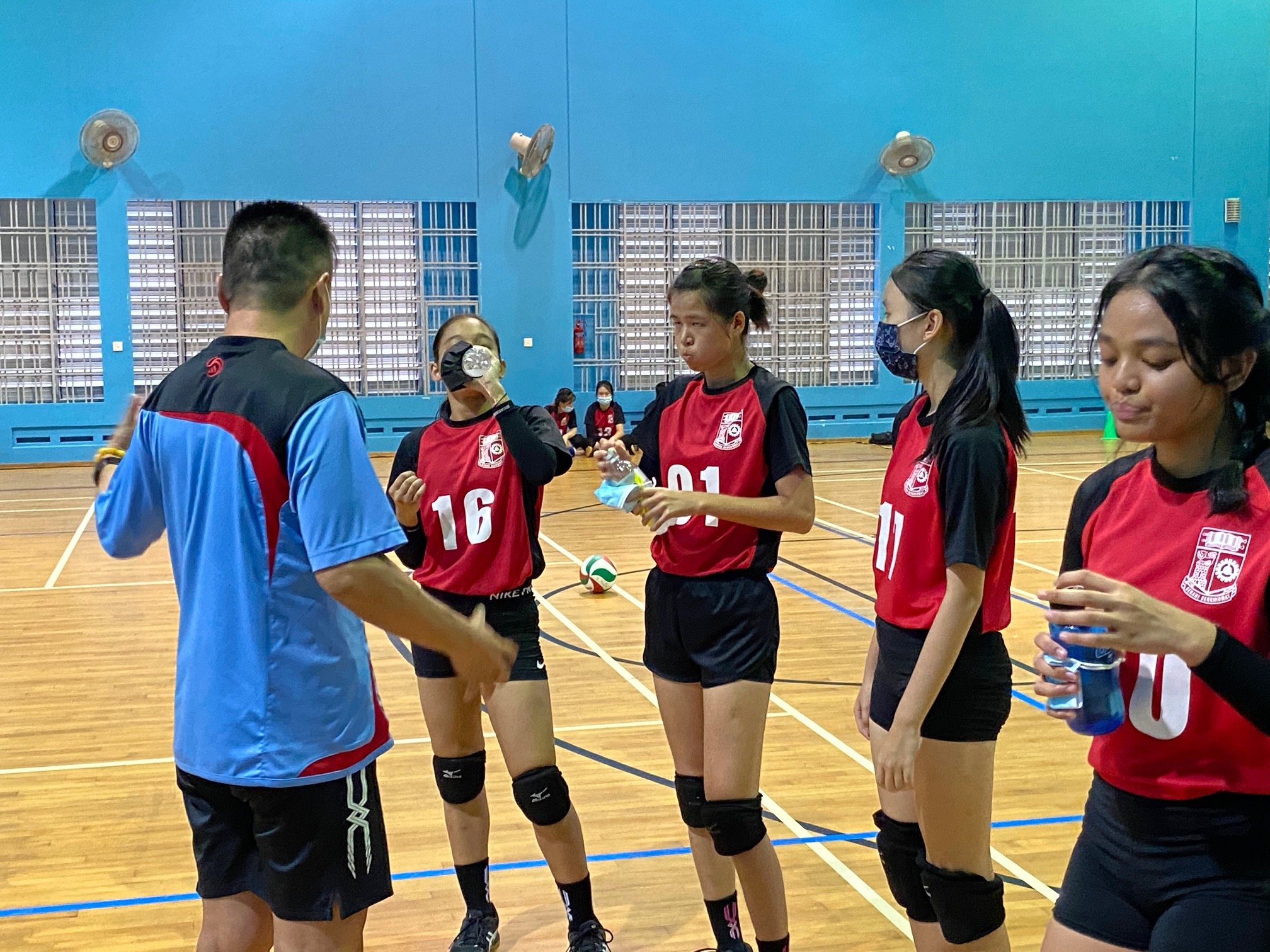 (Photo of Queenstown Secondary School's team by Chia Han Keong)
A time-out to calm the players down did the trick, after they were down 1-5 in the first set of the second match. From then on, they were steady and consistent, cutting down on stray shots while putting pressure on their opponents. Slowly but surely, they claimed the upper hand.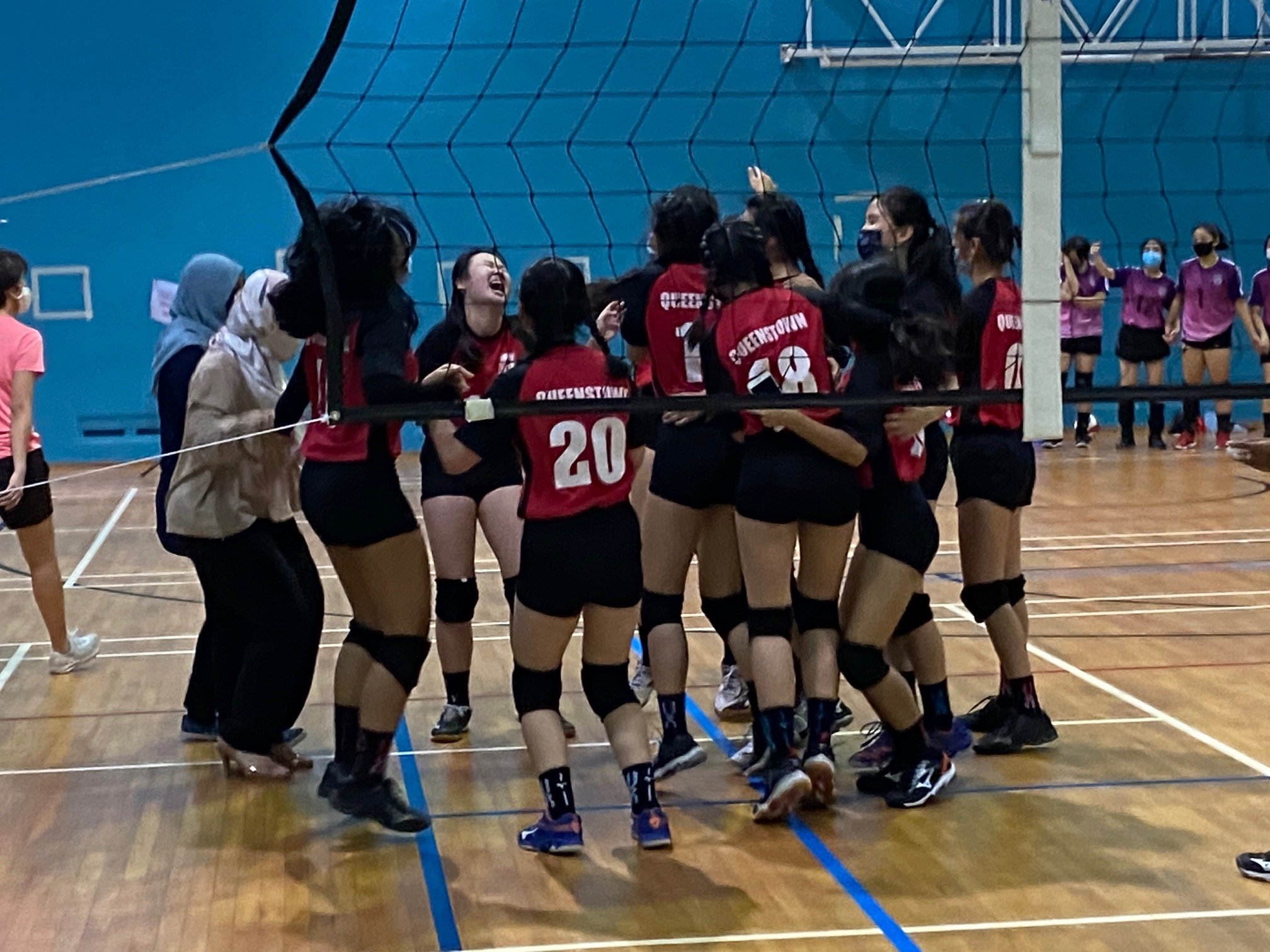 (Photo of Queenstown Secondary School's team by Chia Han Keong)

When they finally won the third match, and the South Zone title, the outpouring of joy summed up all that is great about NSG competitions, as the Queenstown volleyballers responded to setbacks in the best way possible to bring glory to their school.
There are several more of such high-quality athlete performances during the NSG that have delighted their teammates, coaches and teachers. It was a culmination of all the years of training, and these athletes showed that all their hard work and perseverance have paid off in wondrous victories.
Chia Han Keong is a freelance journalist who has covered both Singapore and international sports extensively for the past 18 years. He was the sports editor of bilingual tabloid My Paper, and has also worked for The Straits Times and Yahoo News Singapore. He has covered four SEA Games (2009, 2011, 2013, 2019), two Asian Games (2010, 2014) as well as the 2008 Beijing Summer Olympics. He counts himself as a massive Liverpool, LA Lakers and Rafael Nadal fan.
Related Events & Programmes