67 Team Singapore athletes selected for the Birmingham 2022 Commonwealth Games
by Circle Stories, on May 27, 2022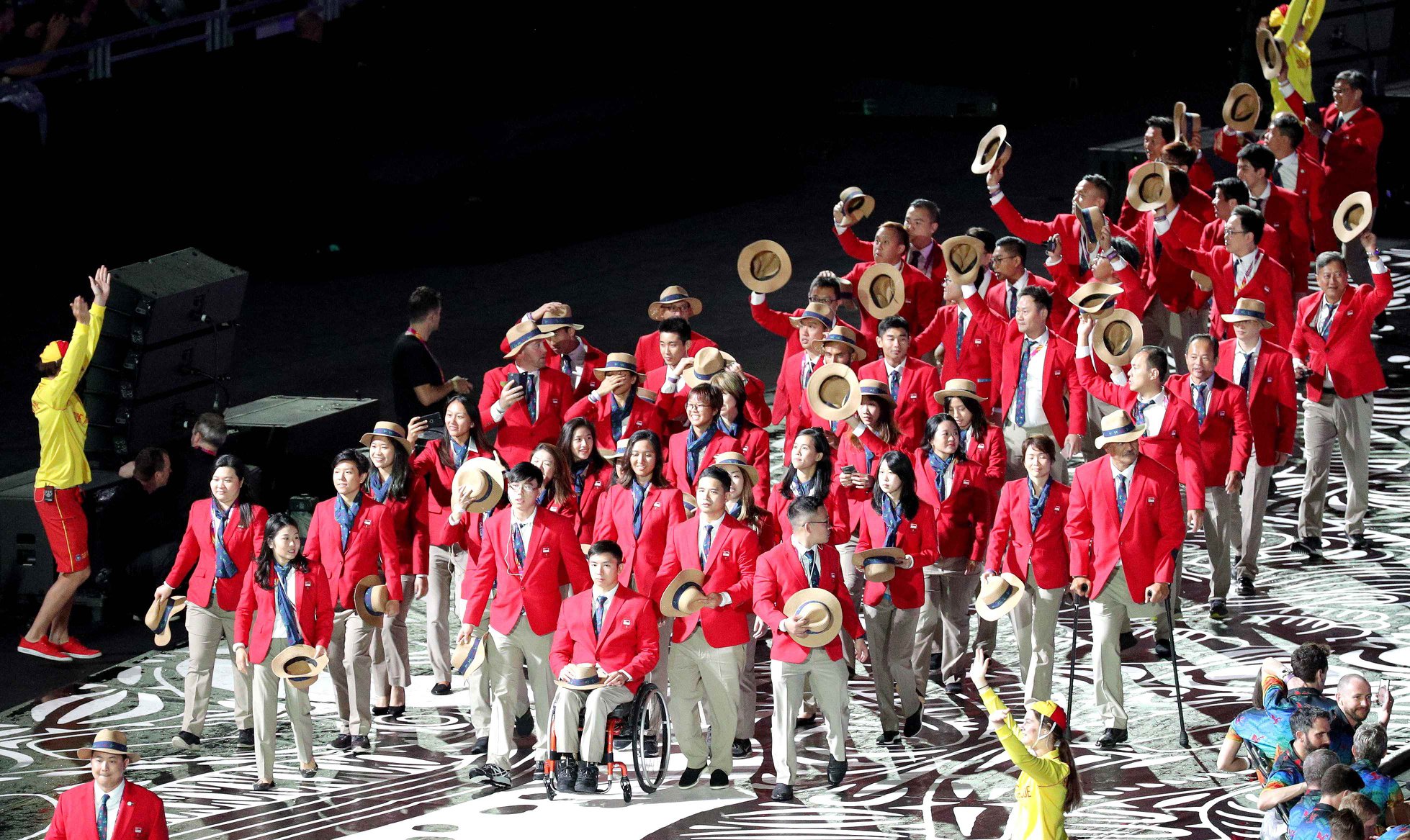 (Team Singapore at the 2018 Commonwealth Games Official Opening Ceremony in Australia. Photo Credit : Sport Singapore)
27 May 2022 – 67 athletes in 9 sports have been selected by the Commonwealth Games Singapore (CGS) to represent the Republic in the upcoming Commonwealth Games in Birmingham, United Kingdom from 28 July to 8 August 2022 where 283 events in 20 sports will be contested.
The CGS Selection Committee chaired by Mr Tan Chuan-Jin, President of the CGS, and the CGS Appeals Committee chaired by Mr Ng Ser Miang, met on separate occasions to consider the nominations put forward by the National Sports Associations to decide on the athletes to represent Singapore with the final athlete list announced by the CGS today.
The athlete quota is set by the Commonwealth Games Federation (CGF) on a hybrid model based on two types of allocation – qualification and open. Sixteen (16) athletes in four (4) sports – para-powerlifting, para-swimming, table tennis and weightlifting – were selected based on the qualification allocation while 51 athletes from athletics, badminton, gymnastics, lawn bowls, swimming and wrestling were selected through the open allocation.
At the Gold Coast 2018 Commonwealth Games, the Team Singapore contingent of 59 athletes in 11 sporting disciplines came home with a total medal haul of nine medals, comprising 5 gold, 2 silver and 2 bronzes.