Season of Firsts continue for Singapore Gymnasts at 2022 Commonwealth Games!
by Circle Stories, on July 4, 2022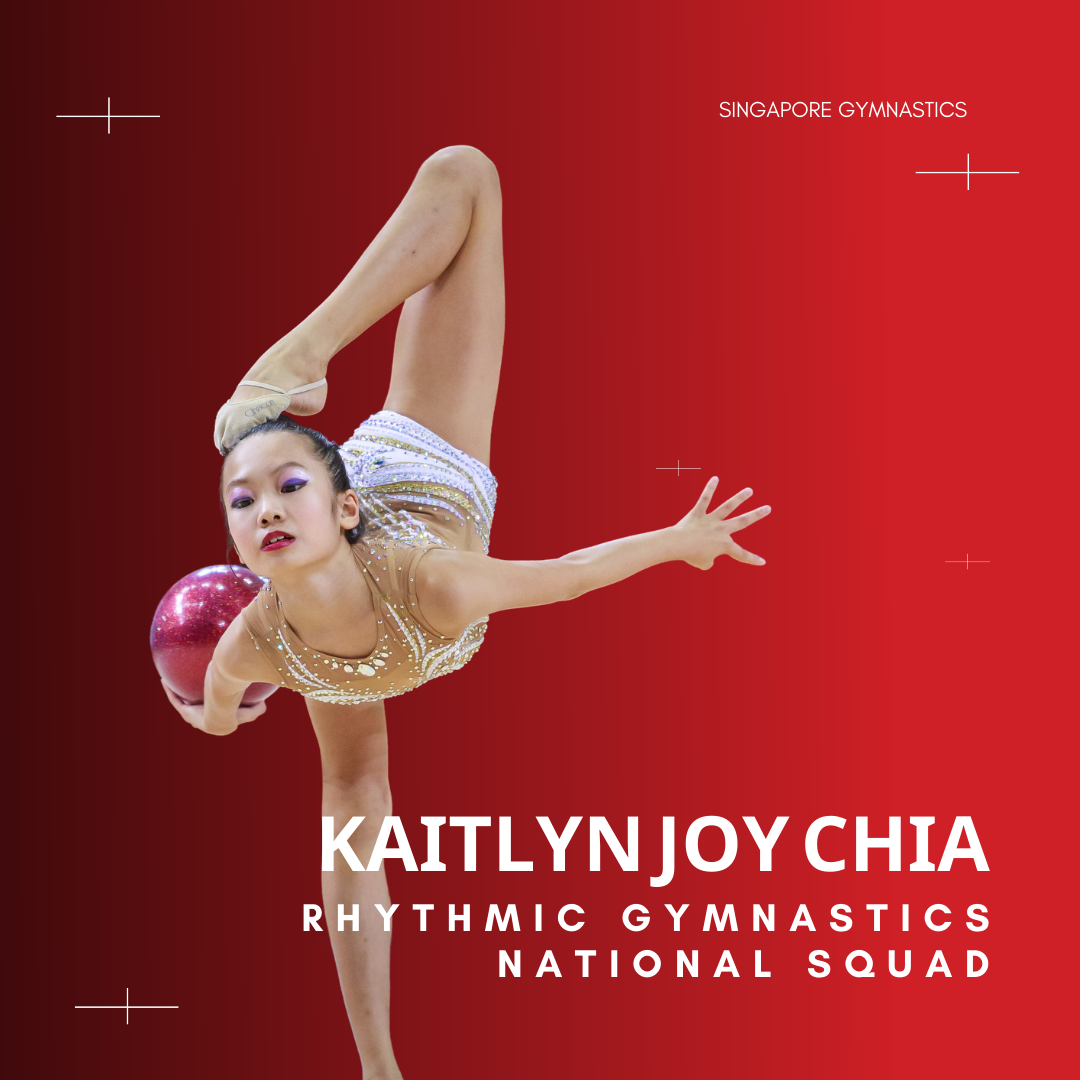 (TeamSG's Kaitlyn Chia. Photo Credit : Singapore Gymnastics)
29 June : After a prolonged period of preparation and anticipation through the Covid-19 outbreak, Singapore's gymnasts have found plenty to be excited about in 2022. 10 gymnasts will be headed to the Commonwealth Games in Birmingham to compete, 9 of whom will make their Games debut, from 29 July to 6 August.
This comes hot off an exciting campaign at the Hanoi SEA Games in May, where Singapore clinched an individual silver, individual bronze and two team bronzes, for Men's and Women's Artistic Gymnastics.
Singapore will be fielding the first teams for Women's Artistic Gymnastics (WAG) and Rhythmic Gymnastics (RG) since the 2014 edition of the Games.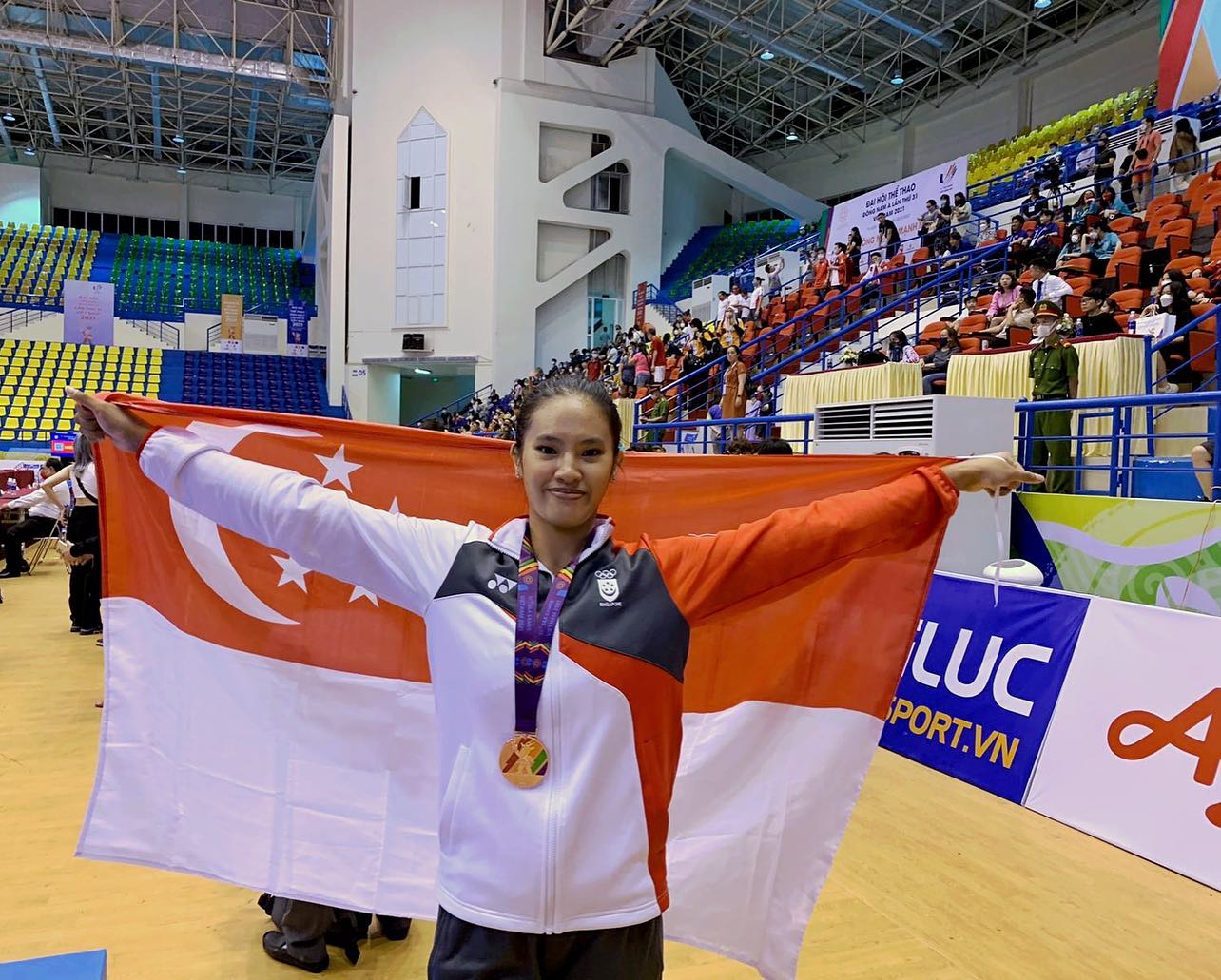 (TeamSG's Nadine Nathan at 2021 SEA Games. Photo Credit : Singapore Gymnastics)
The 5-athlete WAG team comprise Nadine Nathan, Kaitlyn Lim, Cheong Yuet Yung, Emma Yap and Shandy Poh, all of whom were in the bronze medal-winning team at the Hanoi SEA Games.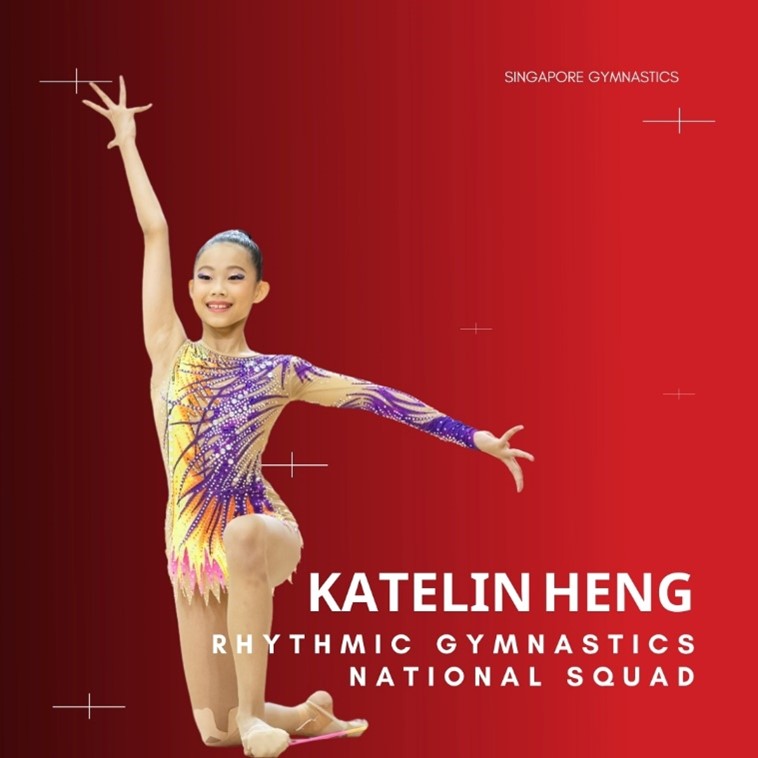 (TeamSG's Katelin Heng. Photo Credit : Singapore Gymnastics)
The 3-athlete RG team consists of Katelin Heng, Kaitlyn Chia and Sophia Ho.
(TeamSG's Terry Tay. Photo Credit : Singapore Gymnastics)
Two male gymnasts will represent Singapore as individual athletes in the Men's Artistic Gymnastics (MAG) competition, Terry Tay and Mikhail Haziq.
MAG Captain Terry, who is the only gymnast in the contingent with Commonwealth Games experience (Glasgow, 2014) is looking forward to sharing the experience with his teammates:
"It's been almost a decade since my first Commonwealth Games in 2014, and I am happy to still do what I love. I am looking forward to creating more memories, and making history with my fellow teammates from all disciplines. I believe experiences shape our lives, and most importantly, the people around us make these experiences meaningful. I experienced this at the recent SEA Games, where we won our first historic team medal outside home soil. It was not a smooth ride: where some of us faulted, we picked one another up - and that is what sport is truly about."
2022 National Rhythmic Gymnastics Champion Katelin Heng made her SEA Games debut in Hanoi and is looking to continue improving:
"It has been an extraordinary year especially having experienced the long covid lull. Being selected to represent Singapore for 2 consecutive major games is definitely an opportunity of a lifetime. It has been unusually challenging, but highly fulfilling. I hope to achieve higher levels for myself and Singapore."
Singapore Gymnastics will be well represented outside the gymnasium as well, with Olympic gymnast Lim Heem Wei appointed as Chef De Mission to lead Team Singapore in Birmingham.
And WAG Team captain Nathan, who missed the 2018 Games due to injury, said she and the team are doing their best to put up a good show for Singapore:
"It is almost surreal to be selected to represent Singapore in two major games this year, and I'm looking forward to making the most of the competition and the experience. Coming off the recent SEA Games, our team has been working hard to learn from our mistakes, while capitalising on our strengths, in the hopes of putting up stronger performances during these Games and to represent Singapore well.