500 Extra Slots Added in 2023 Cigna Healthcare | HYROX Singapore Event at National Stadium
by ActiveSG Circle, on August 29, 2023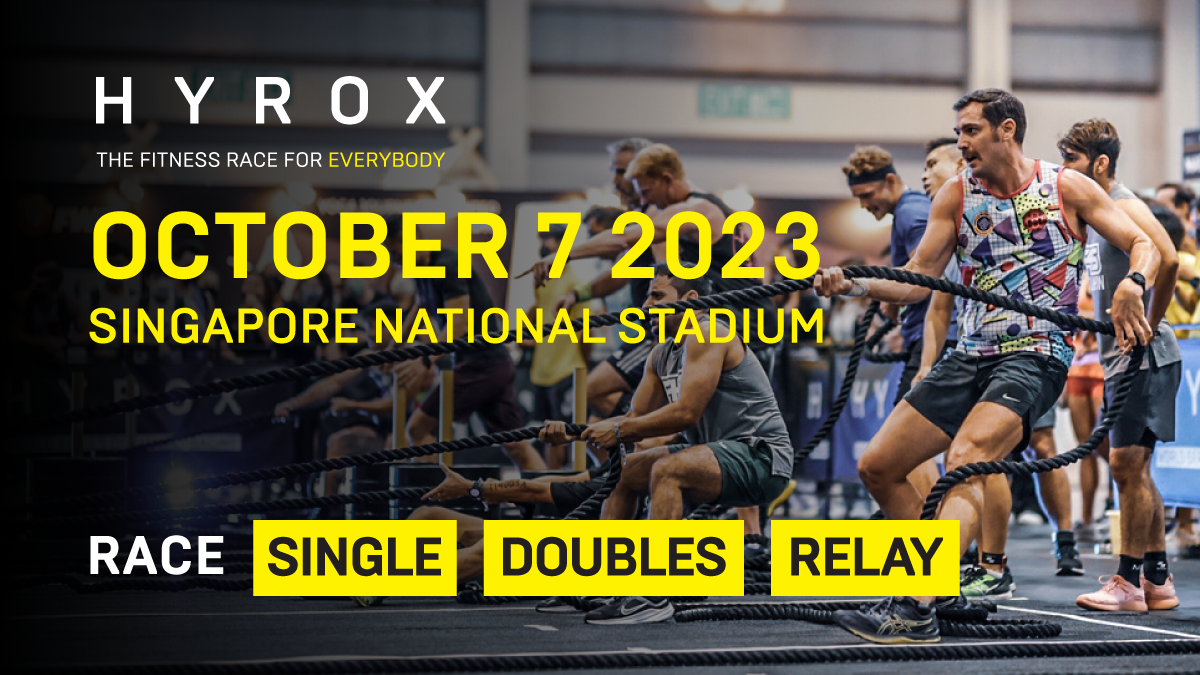 More Singaporeans will get the unique experience of racing at the iconic National Stadium, after popular fitness racing world series HYROX added 500 more slots to their Singapore event on Oct 7. Since launching in May, there's been overwhelming demand and 80 per cent of the slots have been taken up, with the rest expected to sell out within the month.
Cigna Healthcare | HYROX Singapore also welcomes a new Title Sponsor. Cigna Healthcare Singapore is a global health services company that provides health benefits and solutions to organisations and individuals. With the support from Sport Singapore (SportSG), the upcoming event on 7 October, aims to create opportunities for more members of the public to unite through sport and enjoy a special festival-like atmosphere. Regular sport participation among Singapore residents has seen an upward trajectory in recent years, hitting an all-time high of 74 per cent in 2022 according to the annual National Sport Participation Survey conducted by SportSG. With HYROX making its South-east Asian debut in Singapore, it is the perfect event to encourage more people here to maintain an active lifestyle while having fun with friends who can cheer participants on as fellow competitors or as spectators.
"Sport Singapore is constantly on the lookout for events that can engage and inspire our local community to lead a healthier and more active lifestyle. This is the first time that HYROX is staging its event within a stadium, and we are glad that it has chosen Singapore to do so. Cigna Healthcare | HYROX Singapore adds to the vibrant calendar of sporting events that we are putting together, and is testament to Kallang Alive serving as Singapore's sport and recreation precinct. We look forward to welcoming all participants and supporters," said Roy Teo, Chief of Industry Development, Technology and Innovation Group at SportSG.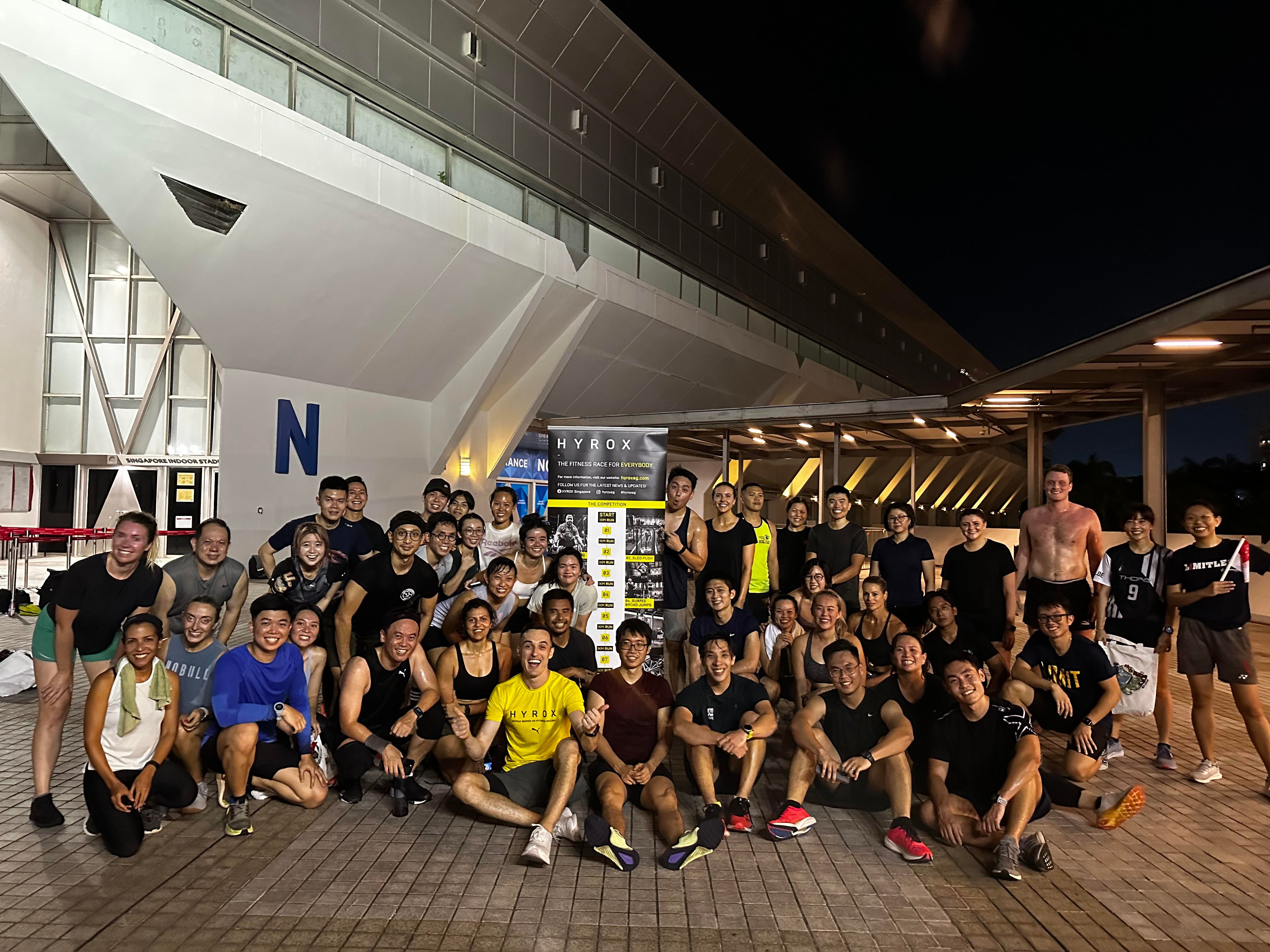 Over 60 people participated in a community workout on Aug 15 that incorporated a mix of bodyweight exercises and running. Photo credit: Cigna Healthcare | HYROX Singapore
HYROX Singapore Country Manager William Petty, who conducted a recent community workout for some 60 participants at the 100Plus Promenade, said: "It has been fantastic to see the incredible response within Singapore so far. Being able to host Cigna Healthcare | HYROX Singapore at the National Stadium is an honour. The HYROX race is as much about the electrifying atmosphere as it is about the physical race; this is certainly going to be something you do not want to miss out on."
HYROX was launched in Germany with 650 participants attending the inaugural event in 2017. It has since expanded into 17 countries with over 120,000 participants per year. It combines both running & functional workout stations, where participants run 1km and do 1 functional workout station. This is then repeated eight times. The eight stations are the SkiErg, Sled Push, Sled Pull, Burpee Broad Jumps, Rowing, Farmers Carry, Sandbag Lunges and Wall Balls. The stations are meant to boost functional fitness, making participants stronger as they perform daily activities more easily while living healthier and fitter lives.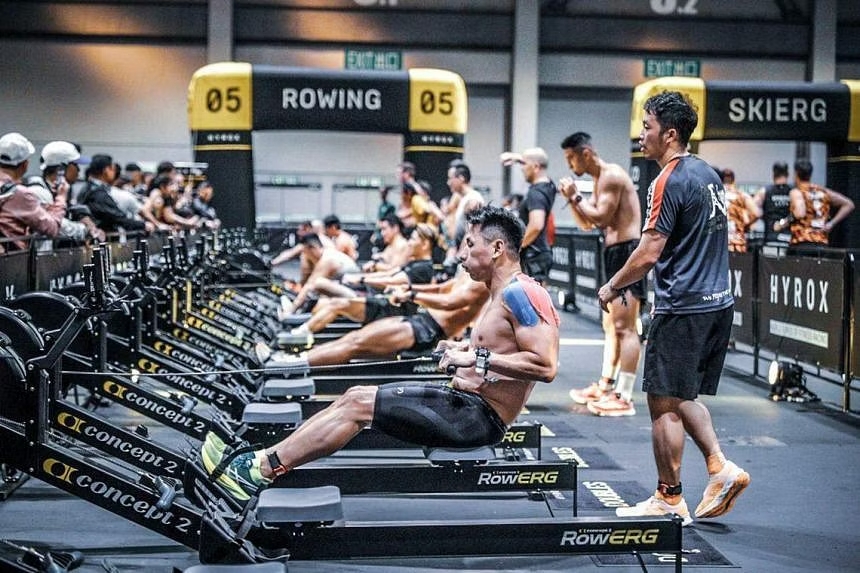 Over 4,000 participants and 2,000 spectators are expected for the inaugural event at the National Stadium. Photo Credit : HYROX APAC
HYROX has 4 different categories for competitors to choose from. Whether participants are looking to take on HYROX by themselves in the Open or Pro category, share their experience with a teammate in the Doubles Categories, or split HYROX four ways in the Team Relay category, HYROX has a race for everyone.
The race categories are as follows:
Singles Open – Men's, Women
Single Pro – Men's, Women
Doubles – Men's, Women's, Mixed
Relay – Men's, Women's, Mixed
Registration for the Cigna Healthcare | HYROX Singapore event is open here.
Participants have to be at least 16 years old to register. For more information, visit here.
Recent Events & Programmes