ActiveSG Tennis Academy (ATA) coaches who attended the recent International Tennis Federation (ITF) regional coaches conference in Bali return energised and inspired to raise the bar back home.
After a two-year hiatus due to Covid, the ITF regional coaches conference came back with a bang. Held in the beautiful island of Bali, it drew a healthy number of over 100 participants from 27 countries. Singapore was the most well represented with the highest number of participants. Among them were ActiveSG Tennis Academy coaches Kenny Chea, Ryuto Tamano and Shaharassalam A. Razak.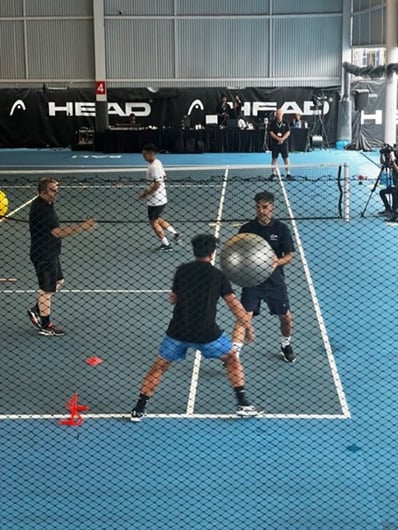 Coaches take to the court to experience hands-on learning
First-timer to the conference Shaharassalam Abdul Razak found the conference an "eye opener" and fellow coach Ryuto Tamano said the experience was "enriching".
The conference featured a stellar line-up of speakers including Miguel Crespo, ITF's Head of Participation and Education Department; Jonathan Stubbs, ITF South, Southeast and East Asia Development Officer; Marchar Reid, Head of Innovation for Tennis Australia; Dr. Piotr Unierzyski, Sports Scientist, Head of Methodologist for Polish Tennis Association among other notable ones.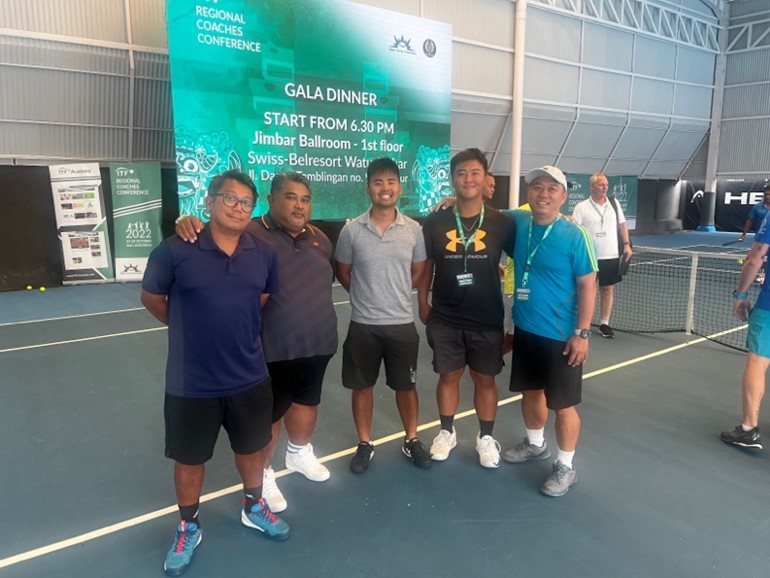 ATA coaches upgrading themselves over the three-day conference
The coaches were presented with a wide variety of workshops such as coaching tips and ideas for U10 Tennis all the way to High Performance, from understanding biomechanics to the introduction of simple, fun, and effective physical dynamic workouts. Through both on-court and off-court sessions, the coaches shared moments of learning and fun.
"The conference provided good learning. It was a great experience, and I am glad I went," said ATA coach Kenny Chea who was attending an ITF regional conference for the first time.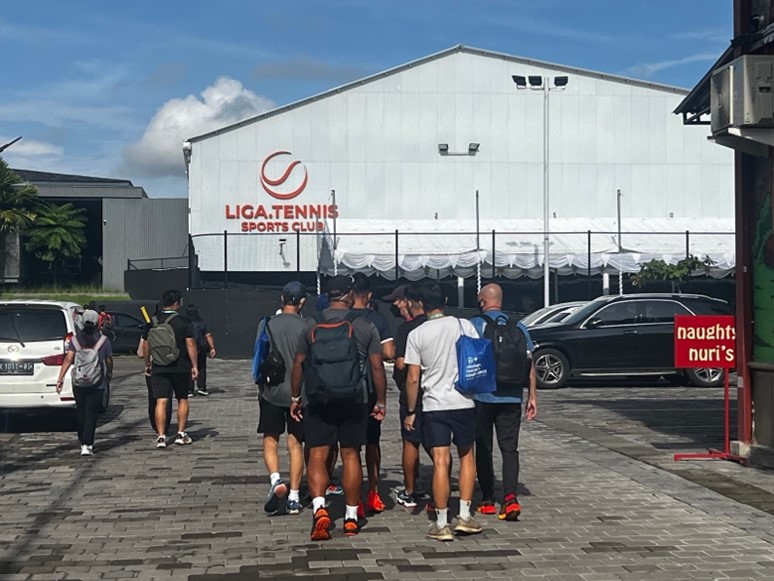 Daily walk to the Liga Tennis centre for the conference

Veteran coach Sjaiful Sjahrin said after the two-year hiatus, it was really good to "reconnect with friends in the region, make new friends, learn something new and refresh the old".
"I hope those who went to this year's event will continue to upgrade themselves, and to also inspire the rest of the team at ATA to do the same," said Sjaiful.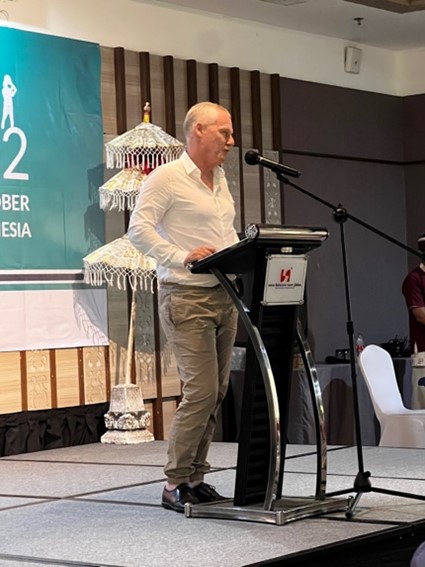 Johnathan Stubbs, ITF South, Southeast and East Asia Development Officer
"ATA is focusing on coach development this coming year, so we are very pleased with the commitment shown by our coaches to upgrade themselves. With inspired and motivated coaches on the team, we are confident the players at our academy will experience a higher level of performance and energy at training. Along with a healthy commitment to their own training goals, the players can expect to see huge gains," said Ms Vera Ong, ATA Lead, SportSG.