Australia's top youth tennis coach conducts workshops for ActiveSG Tennis Academy!
by Circle Stories, on July 25, 2022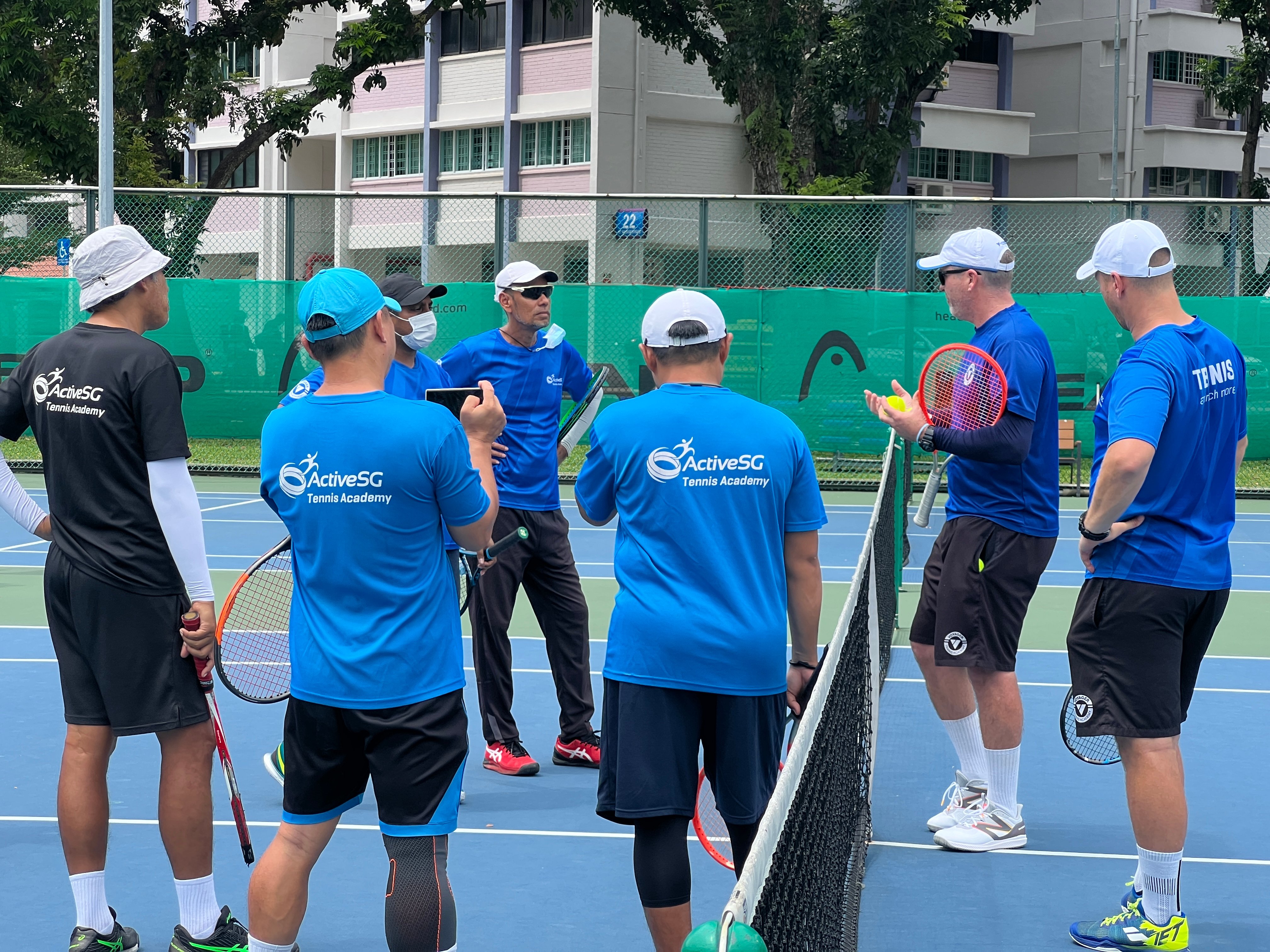 With the red-coloured racquet in hand, Luke Bourgeois (Founder, Voyager Tennis Academy) conducted a coaching clinic in Singapore. Photo Credit : ActiveSG Tennis Academy
"Nobody remembers the hardwork and behind-the-scenes preparations which Roger (Federer) went through to earn his 20 grandslam titles! People only know the number of championships he won, since first featuring on the ATP circuit in 1998!", said Luke Bourgeois. The former player-tuned-coach was Federer's training and sparring partner for 3 years! And since the end of his playing career, the Australian went on to set up "Voyager Sydney" in 2011.
He founded the training academy in Sydney to prepare kids for US collegiate scholarship and playing opportunities. And Luke's also recognised as Australia's top coach for talent development. Meanwhile, the 45 year old was in Singapore 2 weeks ago, to deliver a few workshops with coaches and trainees from ActiveSG Tennis Academy.
Catch our special interview (below) as Luke speaks candidly about the tennis talent scene in the Republic, coaching and much more.
Video Filming Credit of Luke Bourgeois : SportSG / Raj Kumar)