Cambodia 2023: Day 5 yields most success for Team Singapore so far
by ActiveSG Circle, on May 10, 2023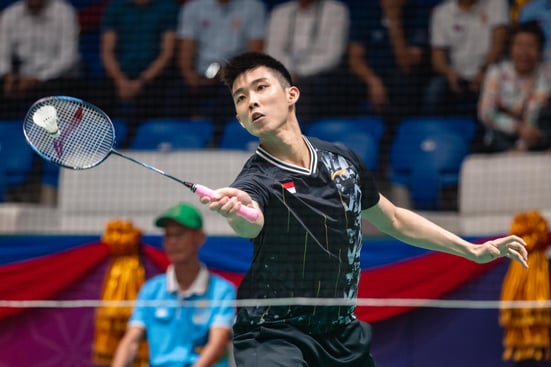 Singapore badminton player Loh Kean Yew was in action on Wednesday in the men's team event. Singapore lost to Indonesia in the semi-finals to take bronze. Photo: SNOC/Eng Chin An


By May Chen
Day 5 of competition at the 32nd SEA Games was Singapore's best one so far in Cambodia, with the Singapore contingent succeeding with another seven gold medals, seven silvers and 10 bronzes.
They came through sports like badminton, pencak silat, boxing, wushu and billiards sports. It brings Team Singapore's medal tally so far to 27 golds, 23 silvers, 31 bronzes.
Competition continues swimmingly in the pool
Unsurprisingly, Majulah Singapura was once again most often from the Morodok Techo Aquatic Center. Swimmers added another to their already impressive haul with another five golds, three silvers and two bronzes.
Quah Ting Wen, who has competed at the SEA Games since the 2005 edition, finally has a gold in the women's 50m free. And she did it in style too, touching home in 25.04sec for a new Games record, ahead of teammate Amanda Lim, who took silver with 25.16sec.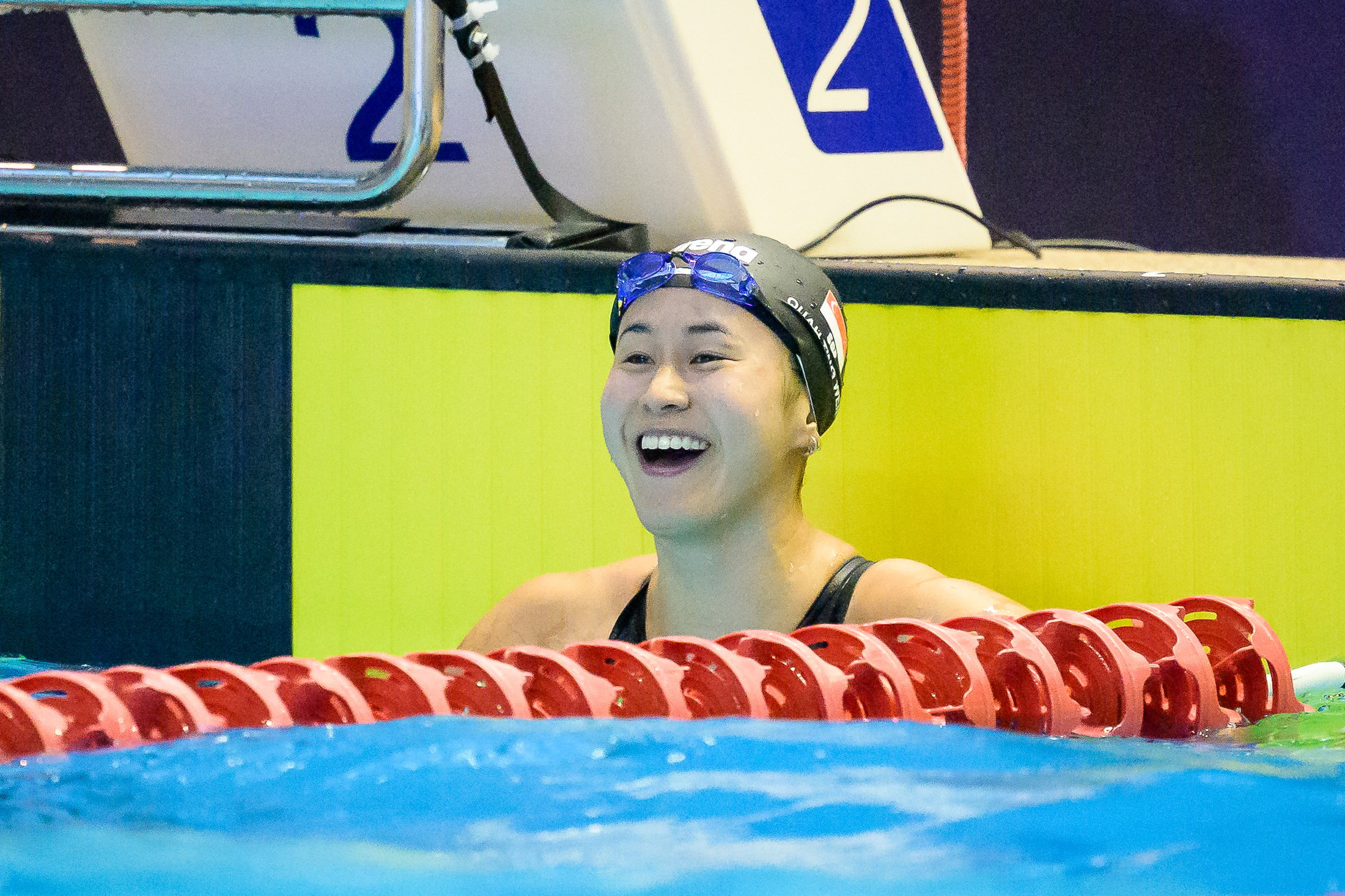 Quah Ting Wen, who has competed at the SEA Games since 2005, won her maiden title in the 50m freestyle. Photo: SNOC/Andy Chua
Letitia Sim also made her mark with a Games record in the women's 200m breaststroke. She clocked 2min:28.49sec for gold, while Christie May Chue won a bronze with a 2:32.60 effort.
The day's other gold medals came through the women's 4x200m freestyle quartet of Gan Ching Hwee, Ashley Lim, Chan Zi Yi and Quah Ting Wen, who ensured Singapore would win this event for the eighth time in a row.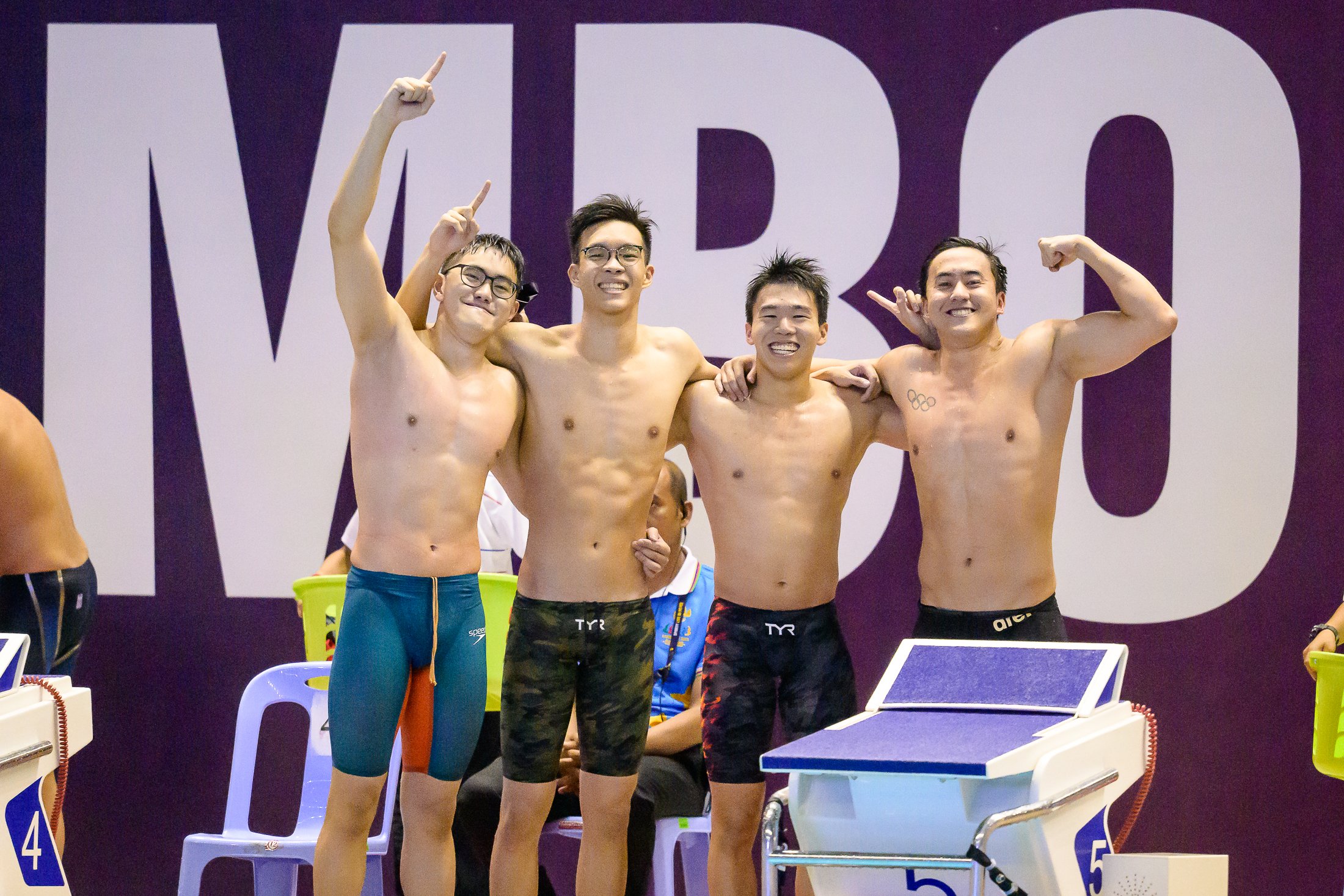 From left: Darren Chua, Mikkel Lee, Jonathan Tan and Quah Zheng Wen, the winning quartet in the men's 4x100m freestyle relay. Photo: SNOC/Andy Chua
The men's 4x100m freestyle team of Jonathan Tan, Mikkel Lee, Darren Chua and Quah Zheng Wen also took gold (3:17.35), as did Mikkel Lee in the men's 50m butterfly (23.45sec).
The swim team will complete their campaign on Thursday with the final day of events at the pool.
Paddlers falls short in women's team to defending champions
Singapore's paddlers settled for a joint bronze in the women's table tennis team event.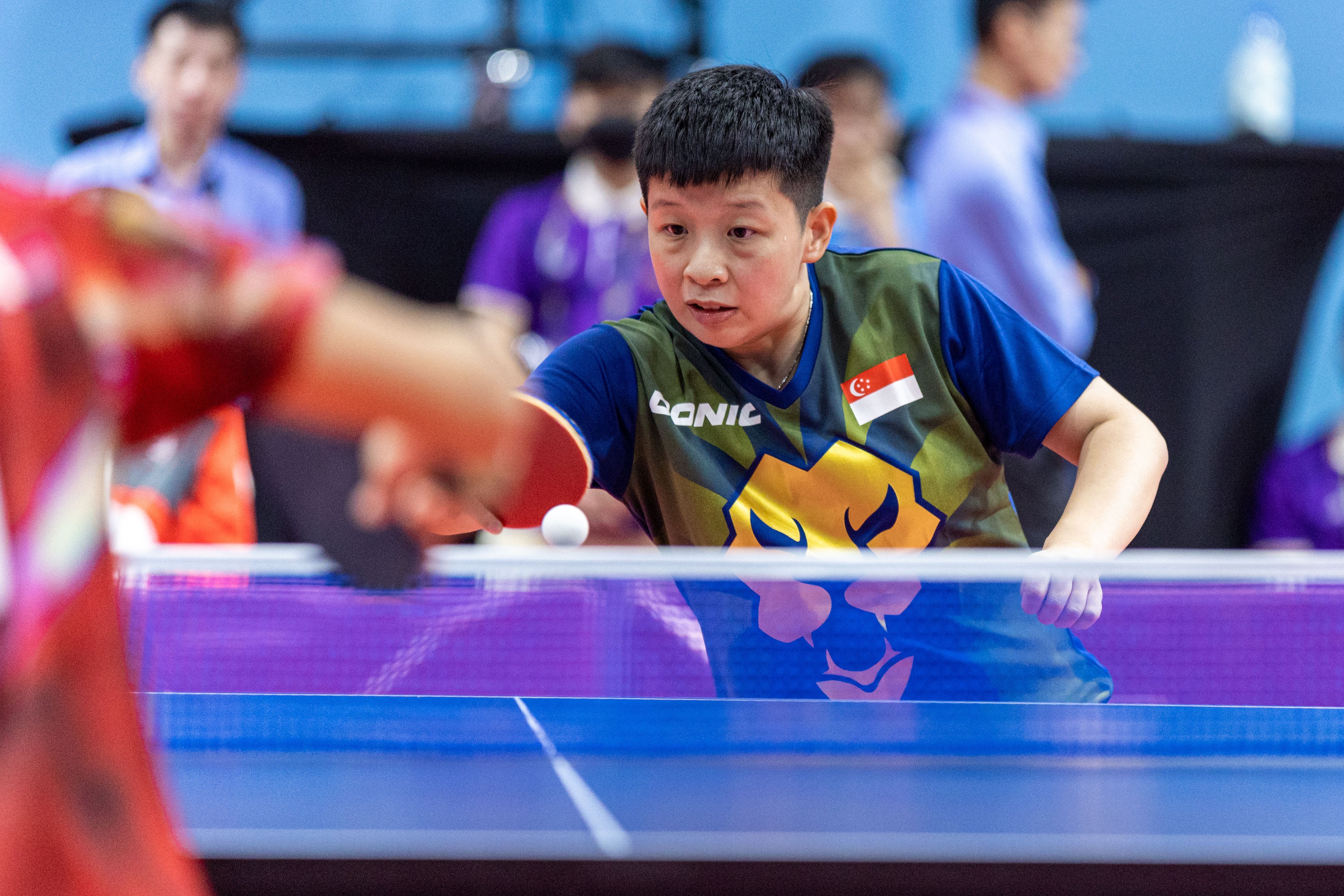 Table tennis player Zeng Jian featuring in the women's team event. Photo: SportSG/Dyan Tjhia
The squad, comprising Zhou Jingyi, Zeng Jian and Wong Xin Ru, could not find a way past defending champions Thailand in the semi-finals, losing 3-0.
At the last edition in Hanoi, the team had lost out on gold after nine straight wins at the SEA Games.
Indoor Volleyball
Following their opening match which was a 3-0 loss to Vietnam, Singapore's Women's squad took on the Cambodians in their next round-robin match. And the Republic fought hard and managed to carve out a 3-nil win. TeamSG will next meet the Philippines on 11 May. Meanwhile, here's a brief post-match interview with TeamSG's open spiker, Ethel Siow (see below)
TeamSG's open spiker Ethel Siow's post-match interview after victory over Cambodia. Photo Credit : SportSG/Bryan Foo. Video Credit : Volleyball Singapore and Sport Singapore
The 32nd SEA Games are held in Cambodia from 5 to 17 May 2023. For the latest Team Singapore coverage and news, follow Team Singapore on their social media channels (Facebook, Instagram, TikTok) or visit the official Team Singapore website.