Cambodia 2023: Hat-trick of 200m titles for Shanti in record time
by ActiveSG Circle, on May 8, 2023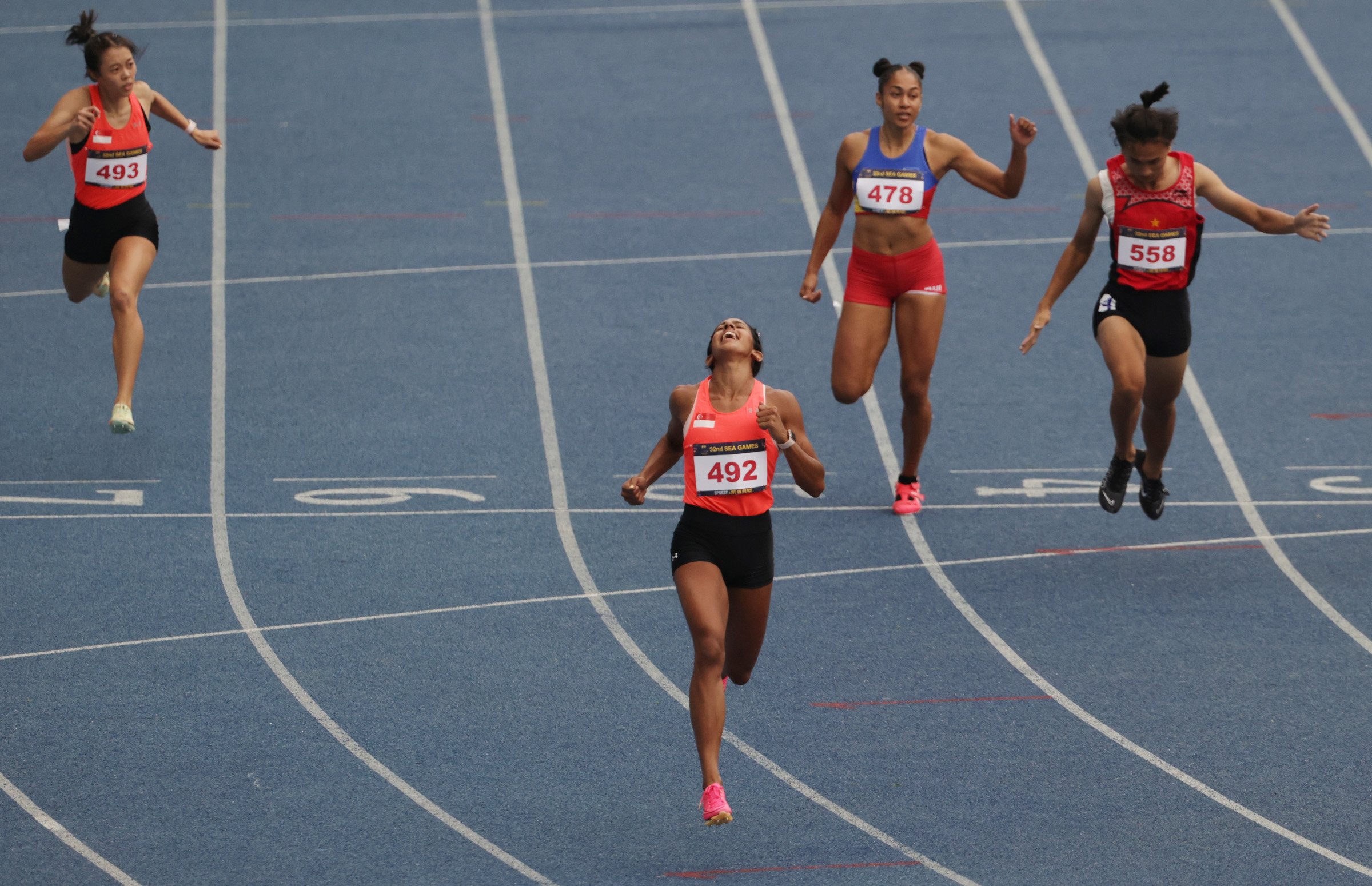 Shanti Pereira left her rivals in her wake at the Morodok Techo National Stadium to win gold in record time. Photo: SportSG/Jeremy Lee
By May Chen
As athletes lined up at the starting blocks before the women's 200m race on Monday (May 8) at the Morodok Techo National Stadium, no one was raring to go more than Shanti Pereira.
In a blazing race that took just 22.69 seconds, she won the women's 200m final for her third SEA Games gold in this event. Not only did her result leave her competitors in her wake, it also made for a new national mark and Games record.
The timing improves on her previous record of 22.89sec, set just last month, and also eclipses Kristina Marie Knott's meet record of 23.01sec.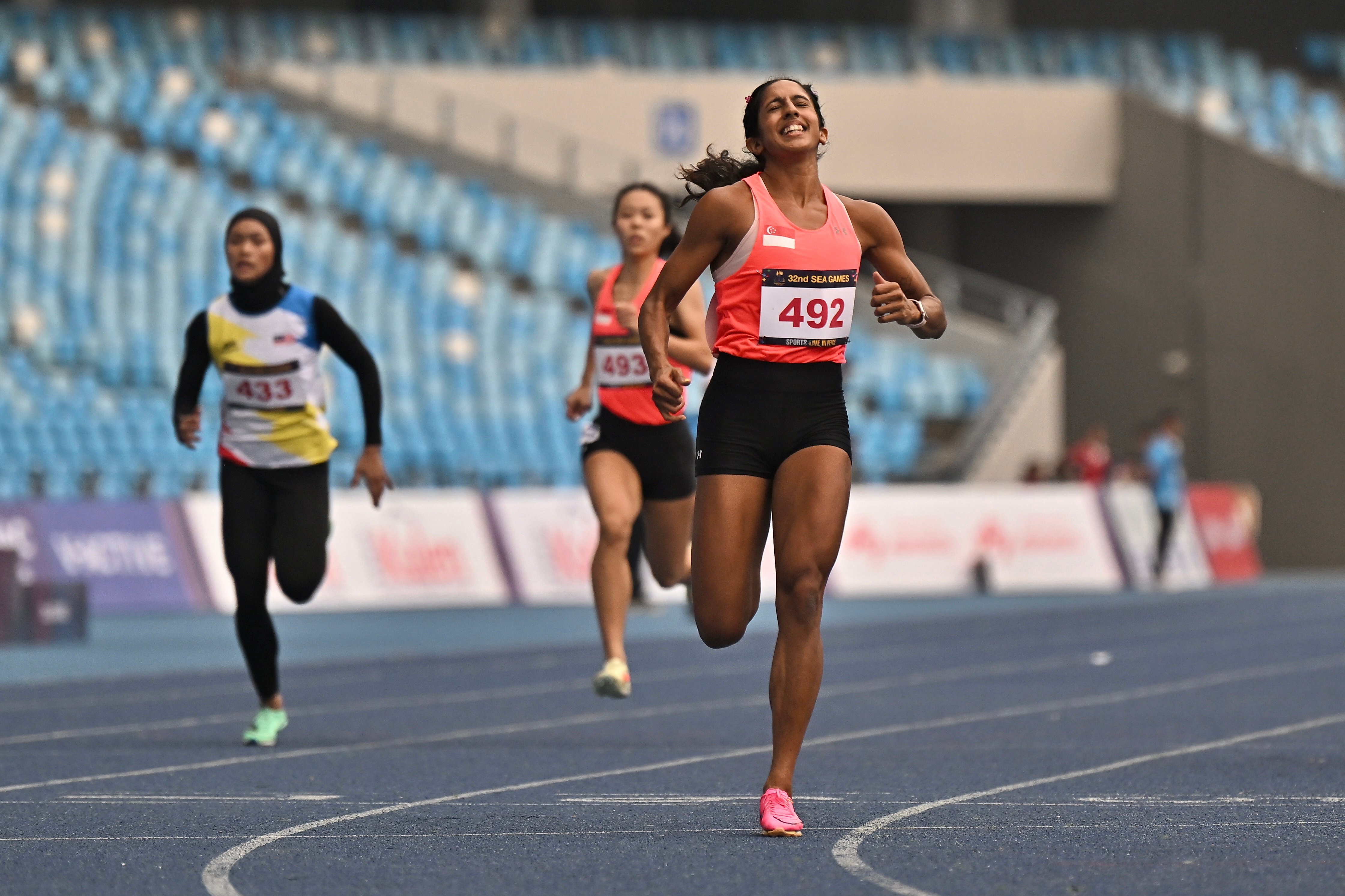 Pereira's time, a new Games record, improves on a national record she set just last month in Australia. Photo: SNOC/Lim Wei Xiang
Vietnam's Thi Nhi Yen Tran took silver in 23.54sec, followed by Malaysia's Zaidatul Husniah Zulkifli in 23.60sec.
Singapore's other representative in the final, Elizabeth-Ann Tan, clocked 24.03sec for a new personal best to finish in fifth place.
"It feels great man," Pereira, still catching her breath from her run, said shortly after the race.
"I went into the Games really pumped off the season I've had so I was really just excited to be able to compete at my sixth SEA Games. I knew I had tough competitors so I really had to get my game on. I'm just really happy."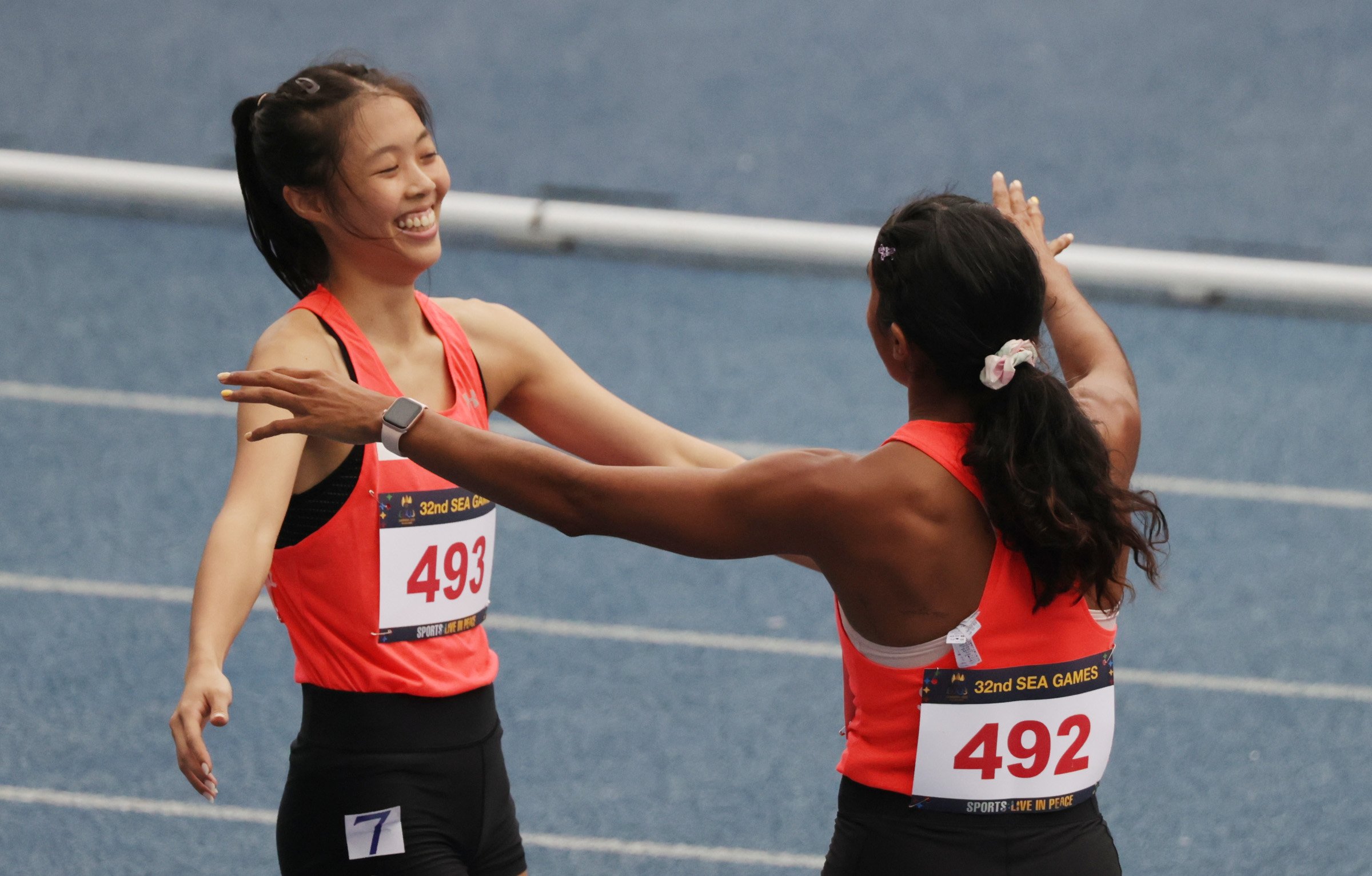 Elizabeth-Ann Tan (left), also clocked a new personal best to finish fifth. Photo: SportSG/Jeremy Lee
Pereira has been in scintillating form this season, breaking a string of national records over the last two months.
The previous 200m mark of 22.89sec that she broke on Monday, in fact, was set just last month in Australia.
While Pereira has always been strong around the bend in her pet event, she has made such improvements to the latter half of the 200m race that once she hit the straight, there was no doubt the gold would be hers.
She said: "I conserved some energy this morning in the heats. I think I just played to my strengths. Knowing the fitness I'm at right now, I knew I could reserve some strength. That was the strategy."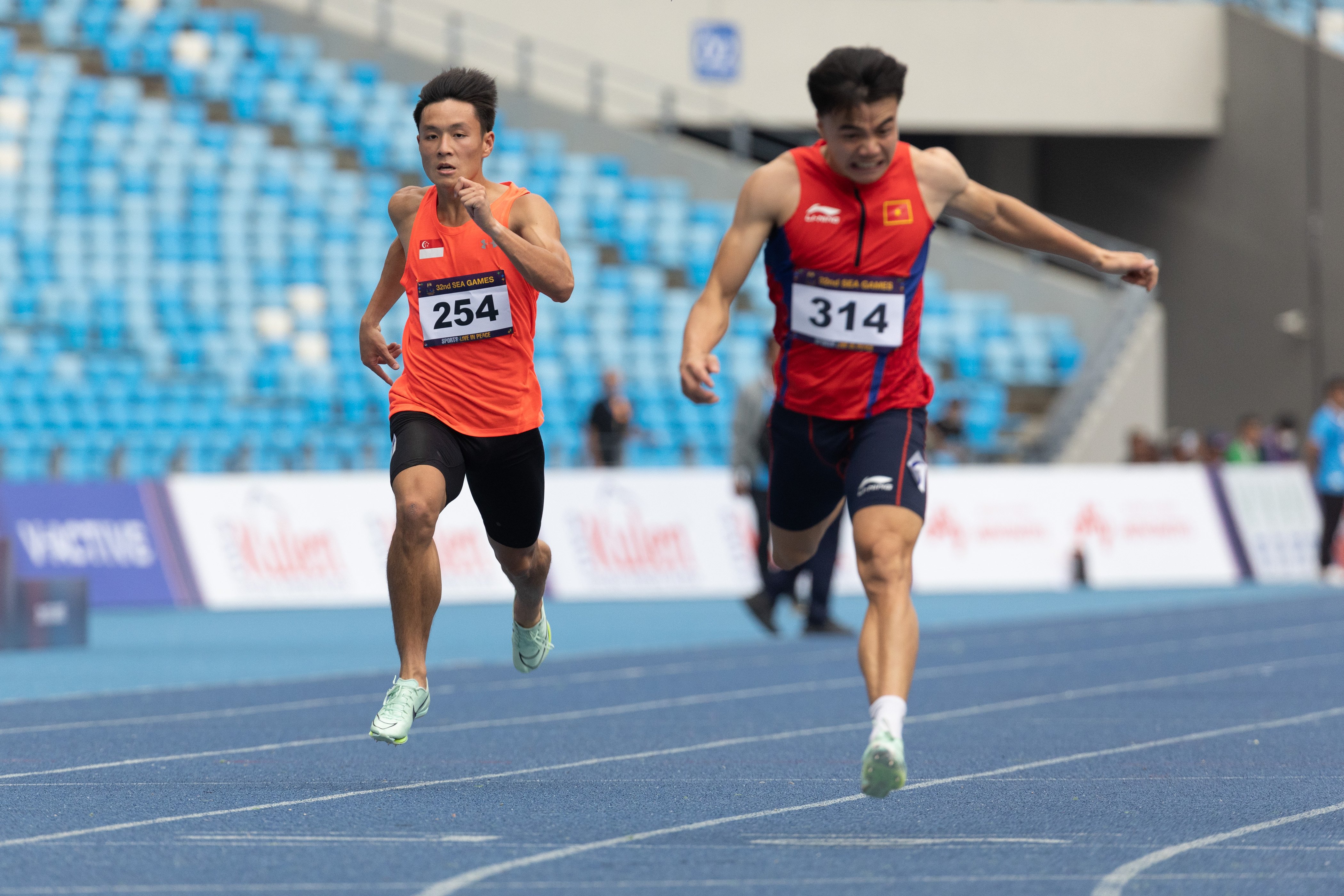 Singapore's Mark Lee (left) finished fifth in the men's 200m. Photo: SportSG/Dyan Tjhia
Pereira now has her sights on making history by taking a race she has not yet won before: the 100m sprint (on May 12). She will also feature in the 4x100m relay on Wednesday (May 10).
She said: "The weather is so hot. I'm going to get some ice, do that for the next few days, and it's just full-on recovery."
In the men's 200m final, Singapore's Mark Lee clocked 21.48sec to finish fifth. Earlier in the heats, the 19-year-old clocked a time of 21.44sec to set a new National record (pending ratification), erasing the 41-year old National record of 21.49sec set by Haron Mundir in 1982.
The 32nd SEA Games are held in Cambodia from 5 to 17 May 2023. For the latest Team Singapore coverage and news, follow Team Singapore on their social media channels (Facebook, Instagram, TikTok) or visit the official Team Singapore website.