By May Chen
With the swimming competition wrapped up, the aquatics programme at the 32nd SEA Games made way for other disciplines on May 12. Fin swimming and water polo got under way, as did sports like taekwondo and xiangqi.
Team Singapore athletes continued to earn places on the podium in Cambodia in sports like fencing, wushu, taekwondo and athletics.
With another two golds, four silvers, four bronzes in the bag, Singapore's tally after day 7 now stands at 38 golds, 33 silvers and 41 bronzes.
Men's water polo team begins campaign on winning note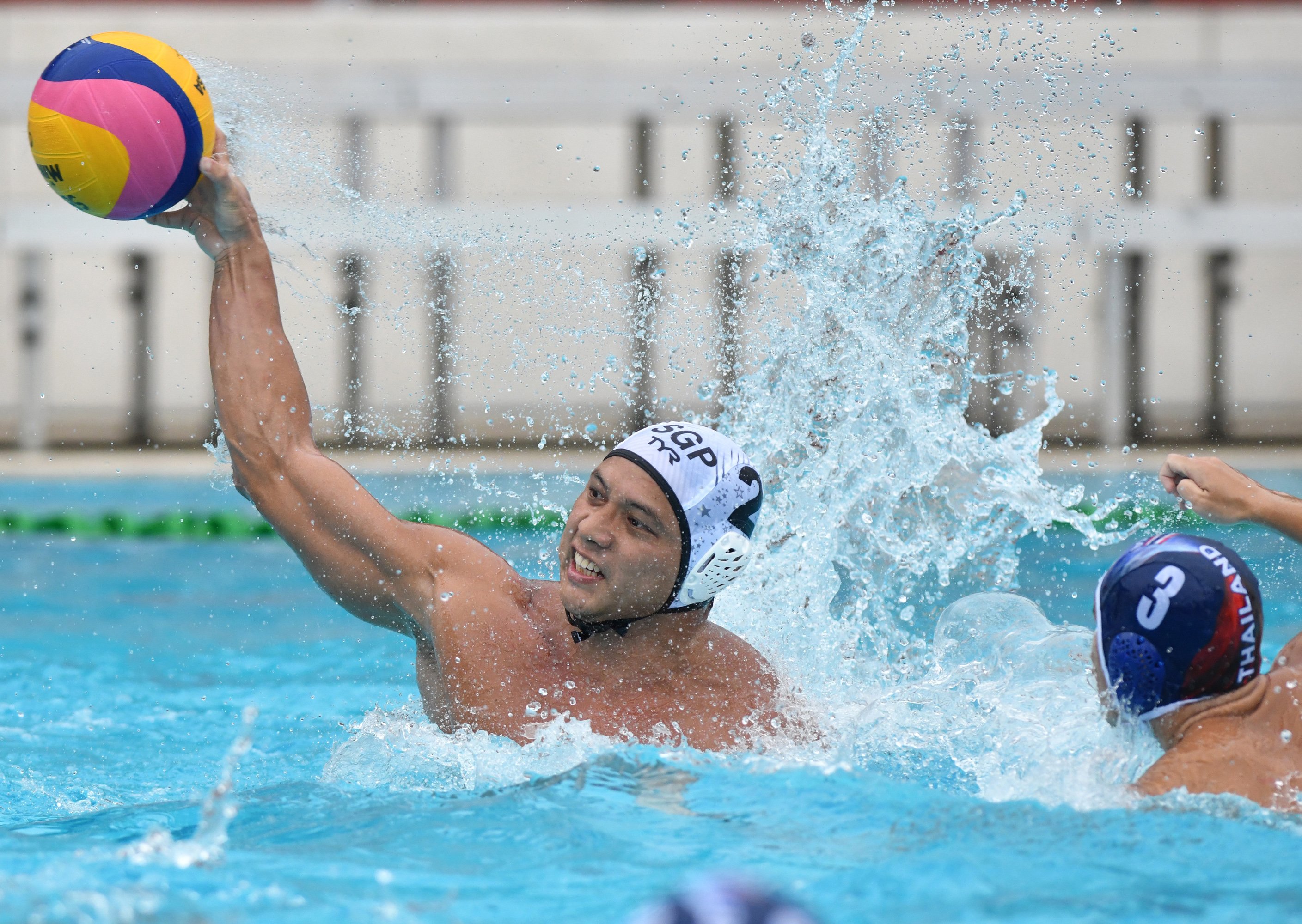 Water polo player Loh Zhi Zhi in action on Friday in Cambodia. Photo: SNOC/Danny Toh
The men's water polo team's mission to reclaim a precious gold started without a hitch, when the team beat Thailand 12-7 at the Olympic Swimming Centre.
It reversed the result at the Asian Water Polo Championships in March, when Singapore were beaten by their Thai rivals in a penalty shoot-out.
Singapore started the match with promise, taking off with a 3-1 lead in the first quarter before allowing Thailand to level the score to 5-5 at half-time.
Said team captain Lee Kai Yang: "It's a psychological mechanism to reset. It's disappointing to build up a lead and lose it. But if you think about it, at half-time, the score was 5-5. There wasn't any advantage to them. We needed to focus on that, and go again."
There was no question Singapore kept focus and control in the latter half of the game.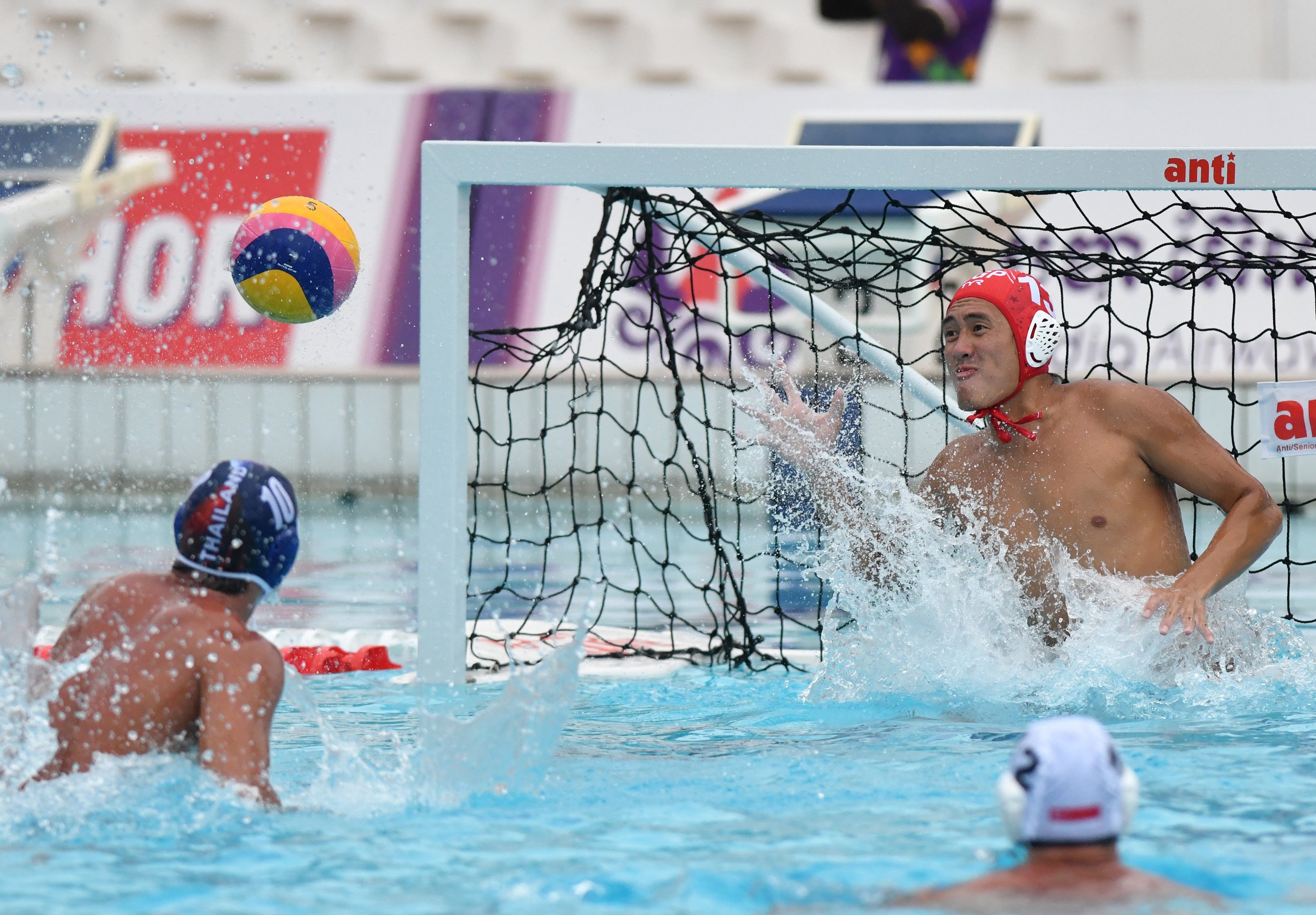 For goal keeper and captain Lee Kai Yang, the mission to reclaiming gold is still far from complete. Photo: SNOC/Danny Toh
Said national coach Kan Aoyagi: "This was a very good game. It was our game plan. We knew Thailand always plays well, that's why we concentrated until the end. (Our players) have the confidence, and they played really good."
The team, however, are well aware the mission has only just started. Defending champions Indonesia and the Philippines still await.
Said Lee: "Obviously when the match ended we were very happy that we got our first win. I very quickly reminded the guys that the job's not done. It's just the start of the tournament.
"We really need to stay focused and sort of ignore the media and what's going on out there. Stay focused on what we need to do. We still have a few crucial matches ahead of us."
The men's team will face Malaysia next on Saturday.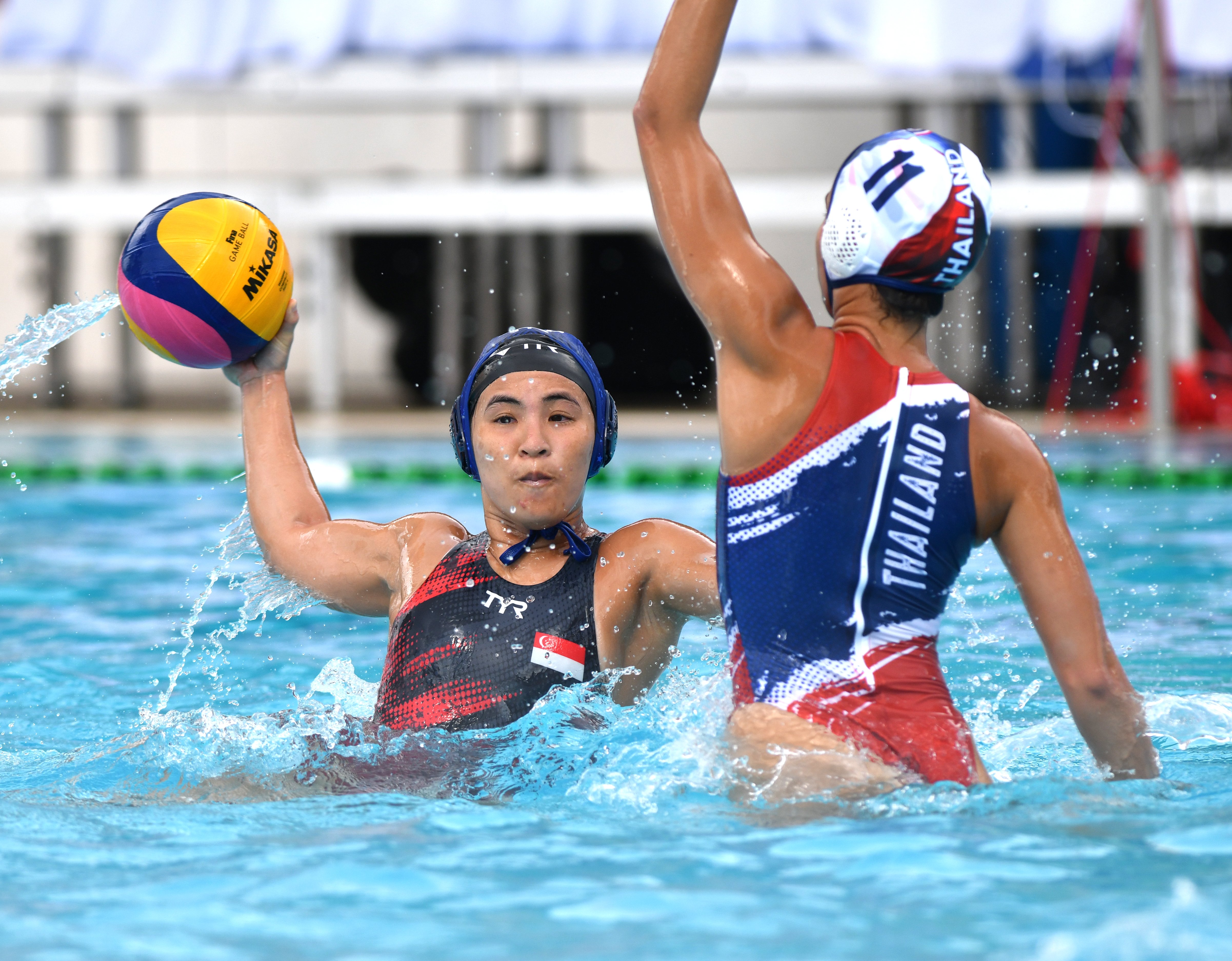 Ong Cheng Jing (left) in action in the match against Thailand on Friday. Photo: SNOC/Danny Toh
The women's team also played Thailand in their opening match, but were beaten 11-4. They next face Indonesia on Sunday.
The 32nd SEA Games are held in Cambodia from 5 to 17 May 2023. For the latest Team Singapore coverage and news, follow Team Singapore on their social media channels (Facebook, Instagram, TikTok) or visit the official Team Singapore website.
Recent Events & Programmes