Cambodia 2023: Sharon Tan keeps cool in tough marathon conditions
by ActiveSG Circle, on May 6, 2023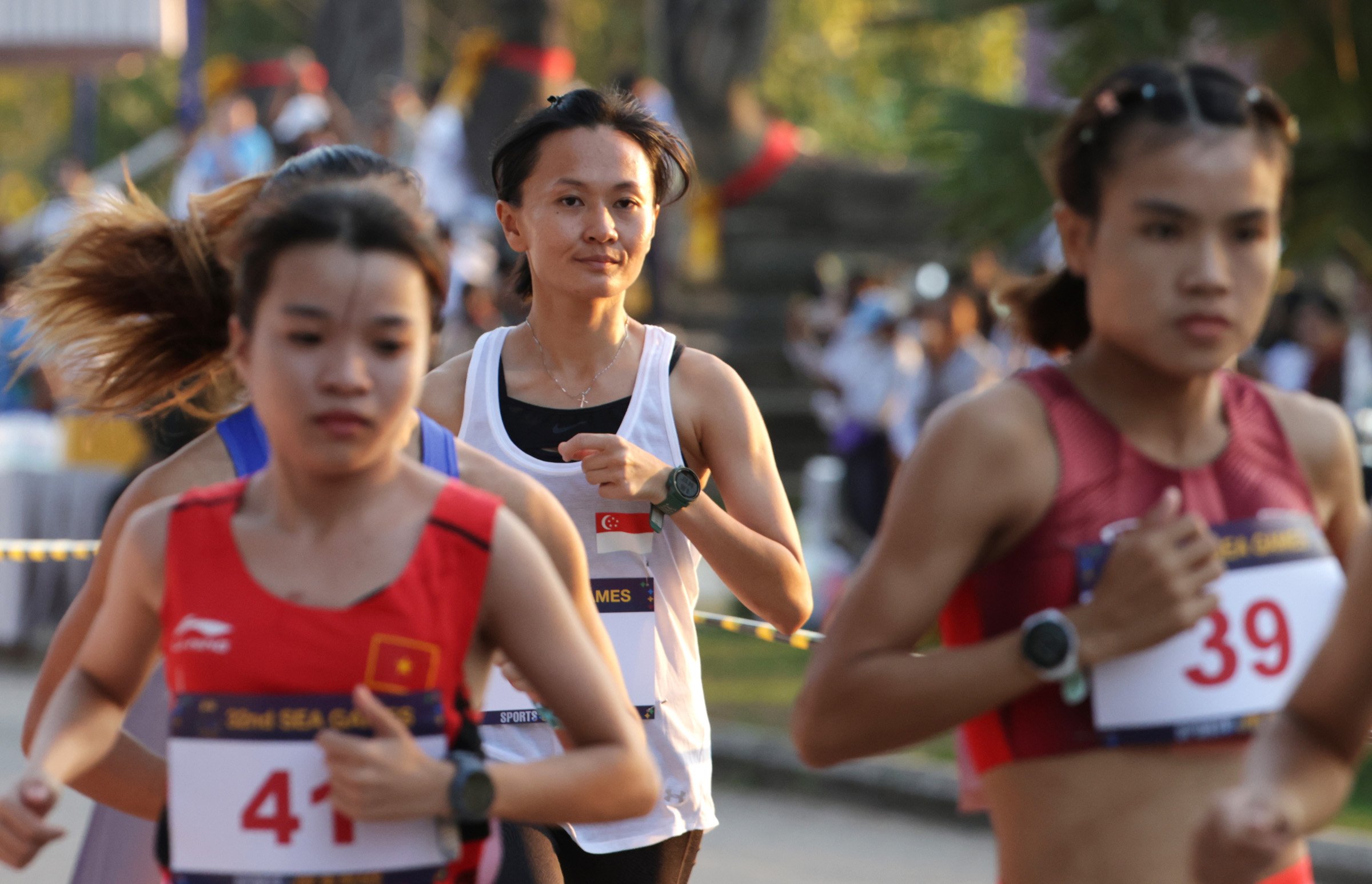 Sharon Tan, 34, came in seventh out of 11 runners at the marathon event in Siem Reap. Photo: SportSG/Jeremy Lee
By May Chen
Even for a veteran distance runner who has raced – and won – a marathon in trying conditions, Siem Reap posed a challenge of another level for Sharon Tan.
Completing 42.195km in sweltering heat that soared to 36 degrees Celsius in Siem Reap on Saturday (May 6) morning was no mean feat.
The Singaporean crossed the finish line in 3hr 32min 58sec, coming in seventh out of 11 runners.
The time is some ways from the 34-year-old's personal best of 2:57:24, but her race at the 32nd SEA Games was also far from what she is accustomed to.
She said: "Singapore is well known for our hot and humid weather, so I'm considered a 'tropical' runner I guess. I did some runs in the afternoons back in Singapore, but the Cambodian sun is another level."
To cope with the heat, ice packs and chilled drinks were prepared ahead of time at the various aid stations. At times, Tan doused herself with the cold water as she put one foot in front of the other.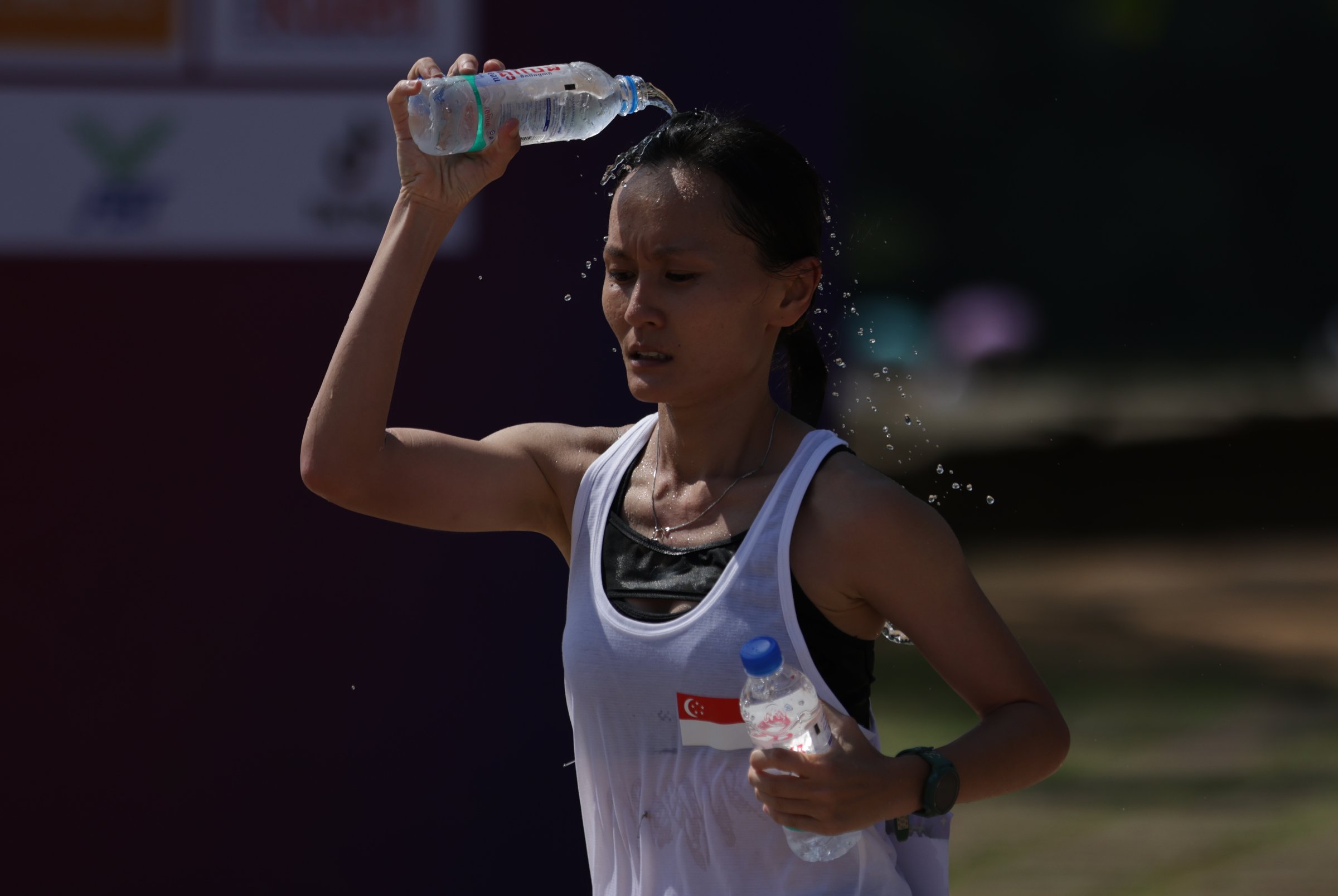 To cope with the extreme heat, marathoner Sharon Tan doused herself with cold water throughout the race. Photo: SportSG/Jeremy Lee
Indonesia's Odekta Elvina Naibaho, who successfully defended her title from the last Games, collapsed after finishing in 2:48:14 and had to be tended to by medical personnel.
Vietnam's Thi Thuyet Le took silver in 2:49:21 while Christine Organiza Hallasgo of the Philippines followed next in 2:50:27.
While Tan's strategy was to try to keep to a pack as much as possible, she ended up completing most of the run on her own. Going through the stretches of the course where there was no shade from trees alone was especially tough.
Having kept her cool both mentally and physically, however, Tan walked away from the race with her head held high. In particular, she said she was glad that she kept mind over matter and completed the race.
She said: "I ran with a positive mindset, and also exchanged encouragement with the Cambodian and Thailand runners as we passed each other along the course multiple times.
"That kept me going and reminded me that the SEA Games or the marathon is not just about placing and timing."

The 32nd SEA Games are held in Cambodia from 5 to 17 May 2023. For the latest Team Singapore coverage and news, follow Team Singapore on their social media channels (Facebook, Instagram, TikTok) or visit the official Team Singapore website.