Cambodia 2023 : TeamSG's Nazri Sutari is aiming for the Republic's 1st ever medal in Kickboxing!
by ActiveSG Circle, on May 8, 2023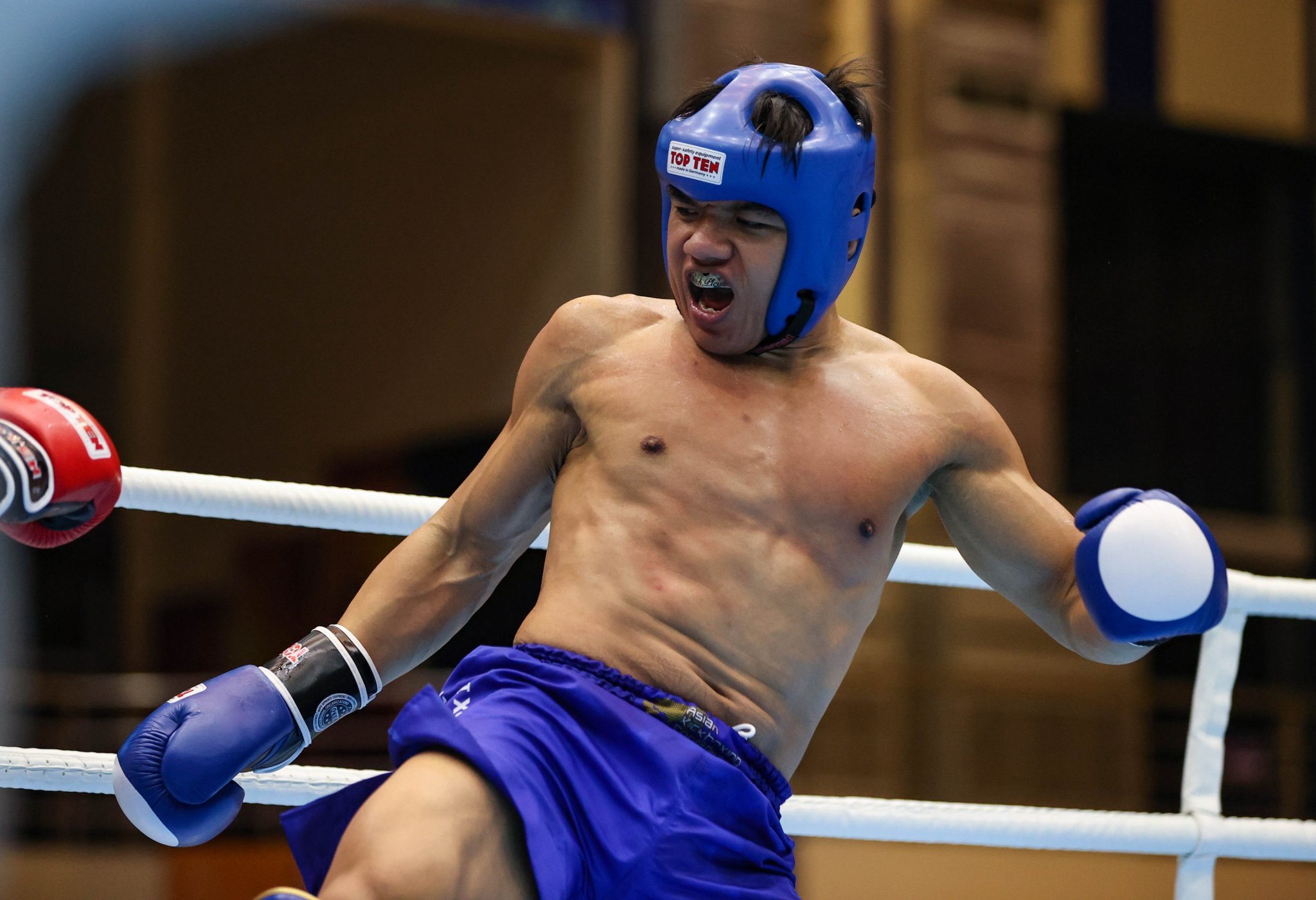 TeamSG's Nazri Sutari at the 31st SEA Games in Hanoi. Photo Credit : Kickboxing Federation of Singapore
It's been less than 4 years since the Kickboxing Federation of Singapore (KFS), was officially recognised as a national sports association. And in 2022, KFS went ahead to name 31 year old Nazri Sutari as the only kickboxer to represent the Republic at the Hanoi SEA Games (SEAG). Back in 2019 though, Nazri took up the sport of kickboxing for the very 1st time. And later that year, he represented Team Singapore at the Manila SEA Games and won the gold medal in the sport of Sambo. But in his kickboxing SEAG debut last May, Nazri was disappointed at his quarter-final round elimination in the men's Under-71kg low kick event in Vietnam.
Having trained in Serbia in the first quarter of 2022, he charted new waters for local kickboxing by claiming 2 medals at the Serbia Open. That was less than 2 months before the Hanoi Games. The silver (Under-74kg kick-light) and bronze (U-69kg) medals in Belgrade, marked the first ever accolades won by a Singaporean athlete at any event sanctioned by global body, World Association of Kickboxing Organisations (WAKO). As for Cambodia 2023, 33 year old Nazri's name was once again the sole representative sent by KFS to compete at the SEA Games. And ActiveSG Circle, managed to catch up with Nazri (via a video call in mid-April), his head coach and the President of KFS, to find out more about his overall preparations, targets etc.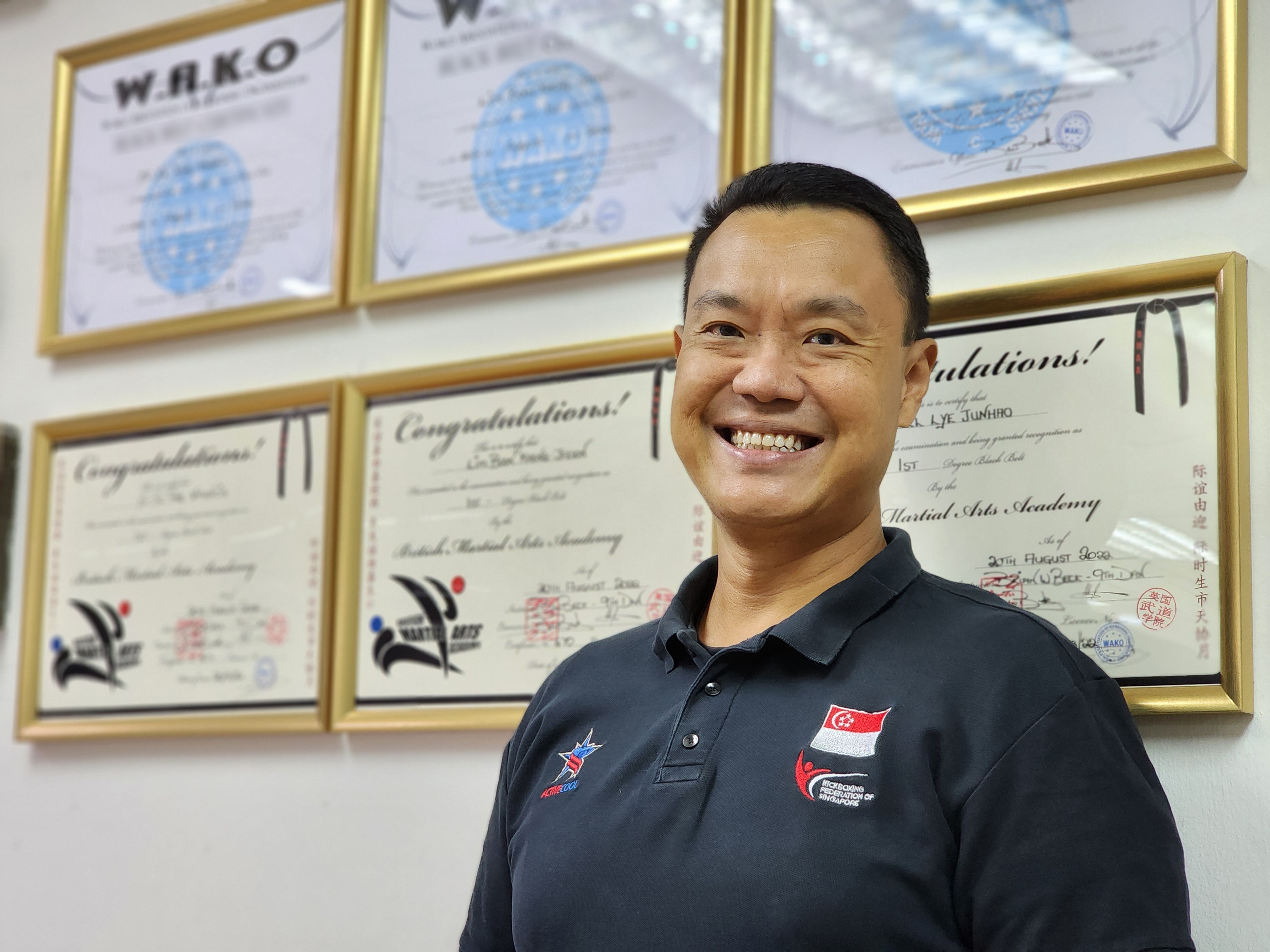 Jason Lim - President, Kickboxing Federation of Singapore. Photo Credit : KFS
Jason Lim (President, Kickboxing Federation of Singapore)
Q : Is there a specific reason for sending only 1 kickboxer from Singapore for the SEA Games?
Jason : Presently, Nazri is the only kickboxer from Singapore who meets WAKO's criteria and the selection criteria from the Singapore National Olympic Council (SNOC). WAKO is the International Federation for the sport of Kickboxing and the highest authority for our sport.
Q : What do you make of Nazri's illustrious accomplishments in the sport of kickboxing?
Jason : I am incredibly proud of Nazri's accomplishments. As one of the pioneer athletes for the sport, the road ahead is always uncertain and riddled with unexpected challenges. Nazri's accomplishments serve as an inspiration for us all, that as Singaporeans, we definitely have what it takes to achieve far more than we think we are capable of.
Q : What do you feel is Nazri's greatest strength in going for the Cambodia Games?
Jason : I feel that Nazri's greatest strength is his tenacious heart. He's got the willingness, the desire and the fortitude to persevere and push through. In our sport, it's not always the most technical kickboxer that wins. At times, the kickboxer with lesser finesse, tends to grind out the win because their perseverance sticks above the other competitor. You build skills in weeks, but tenacity in years. He puts his heart into everything he does and always does his best
Q : What is your hope for him at his 3rd SEA Games campaign?
Jason : My hope for him is to become Singapore's first SEA Games medalist in kickboxing. In our sport, there's no quantifiable "personal bests" to benchmark performance, so it's important we always aim for a win or a medal. That being said, as long as Nazri gives his best, I will be proud regardless, medal or no medal.
Q : How can the kickboxing community in Singapore, benefit from Nazri's SEA Games journey?
Jason : Nazri, as a true blue Singaporean, is a beacon of light. He jokes that if you cut him, he bleeds nasi lemak! When goes overseas, he brings things like Indo mee, keropok and his mom's sambal belacan. First thing he lands in Singapore is eat nasi lemak. That's how Singaporean he is, he loves his food like us all.
Jokes aside, Nazri is really an inspiration. To the current athletes and the general public, 20s isn't the only "prime" of your life. In your 30s you can still be achieving greatness. To the younger generation and aspiring athletes, Nazri shows that you can achieve, as long as you put your heart and go all in, and stay the path. Nazri went all in for Kickboxing, he dropped everything to prepare for the SEA Games. It might be scary, but it'll be worth it in the end.
Most importantly, it opens more doors not only for the kickboxing community, but also the Singaporean community as a whole. And that's because in WAKO, there is so much more than what Singaporeans and South East Asians currently know about Kickboxing.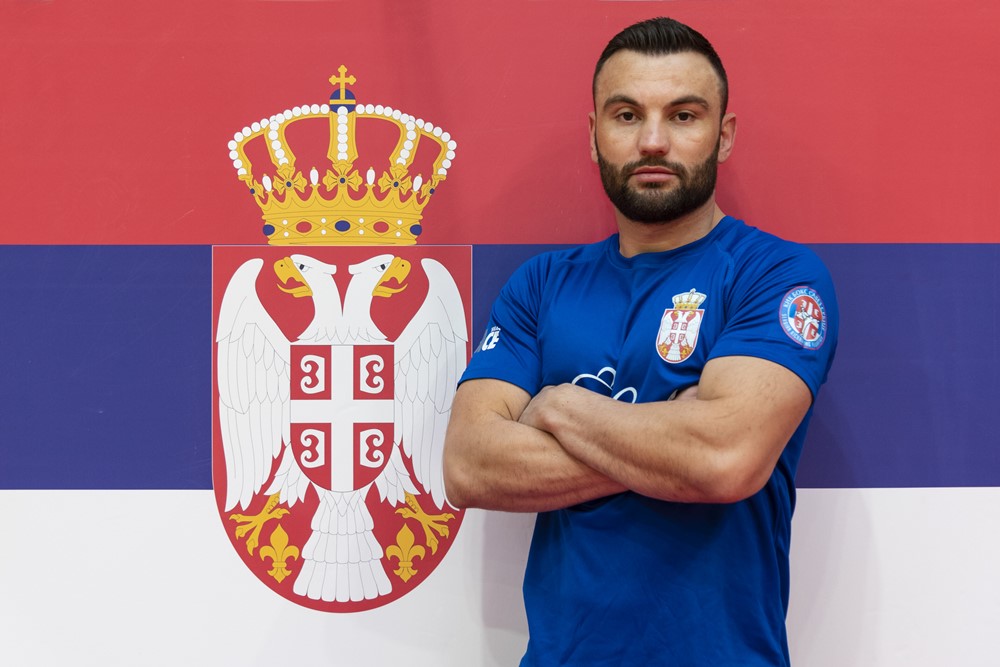 Aleksandar Topic, a trainer with the Serbian national team. Photo Credit : Aleksandar Topic
Aleksandar Topic (Head Coach of Nazri)
Q : Nazri's a former SEA Games Sambo gold medallist. And last year, he featured in the Kickboxing quarter-finals in Hanoi. As his coach, how have you worked on his mental game?
Aleksandar : I've been working with Nazri since 2021 and have coached him for 4 competitions, including the Hanoi SEA Games. Nazri is a seasoned athlete and has medalled in 2 regional kickboxing competitions in Europe previously, so it affirms him of his medal-potential. Mindsets-wise, I'm working on keeping him laser-focused, eyes on the prize, which is to win at the Cambodia Games.
Q : In terms of his physical skills, what did you have to work on to get him ready for Cambodia 2023?
Aleksandar : We worked on skills, strength + conditioning and sparring most importantly. In Singapore, there aren't enough high-level kickboxing athletes for him to spar with. So we make up for that deficiency here in Serbia, with some of the best of the best in WAKO Kickboxing.
Q : Nazri's also a trained Kickboxing coach. How did that feel like, training him as a fighting competitor?
Aleksandar : I think it's great that Nazri has a kickboxing coaching background. He understands techniques from a coach's perspective and can apply it with ease. Although he's a coach-athlete that's being trained, he has an open mindset and readily absorbs all that I teach.
I feel really happy when coaching Nazri, and am always impressed to see that he's improved each time he comes back to Serbia.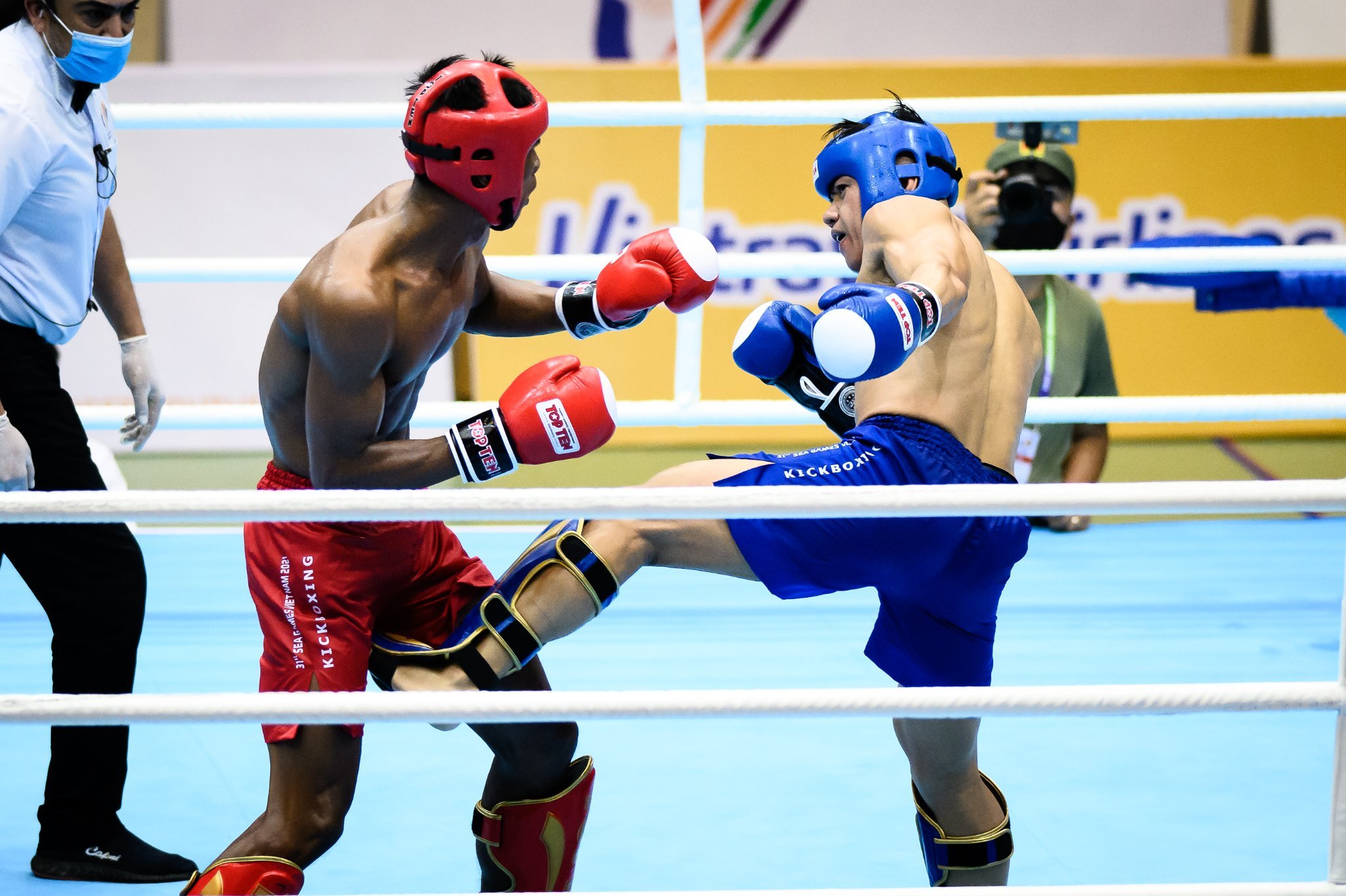 TeamSG's Nazri Sutari at the 31st SEA Games in Hanoi. Photo Credit : Kickboxing Federation of Singapore
Q : What should Nazri be looking out for, when he faces his regional opponents in Cambodia?
Aleksandar : Nazri should be looking out for tough opponents. The kickboxers in this region may not be as skilled as in Europe, but they can be as tough as nails. They can take hard shots and return strong blows. So Nazri needs to be prepared for tough fights that will go the distance.
Q : What example is 33 year old Nazri setting for the younger generation of kickboxers in Singapore?
Aleksandar : Nazri is a great example of what a national Kickboxer should be. Dedicated, determined and hungry. I believe with his example, there will more inspired to follow his path. It takes a lot to put your whole life on the line for a sport, but that's what the sport demands. It demands, all of you. But in that process, the fruits of the journey will prove rewarding and fulfilling.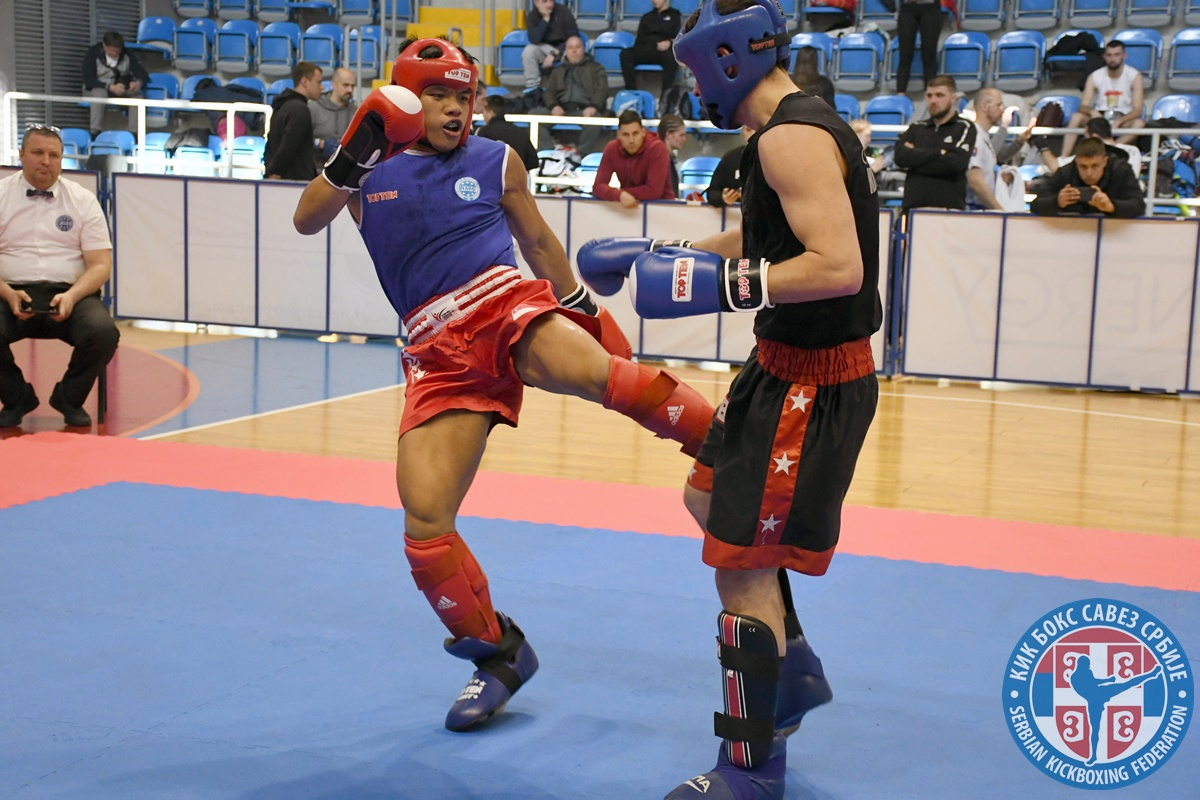 TeamSG's Nazri Sutari competing in Europe. Photo Credit : TOPIC Team
Nazri Sutari (Team Singapore, Kickboxer)
Age : 33
No of Years in Team Singapore : 4
No of Years in Kickboxing : 4

To hear and watch Nazri from his training camp in Serbia in April, click on the video profile below. (Training Video Footage Credit : TOPIC Team)
Video Call Interview with Nazri in mid-April, while on training stint in Serbia. Video Credit : SportSG
Q : What is your Pre-fight ritual (if any)?
Nazri : I would actually just nap before one hour before my fight starts and warm up a bit early. And then I would just listen to my music and just relax and nap while I wait for my fight to start.
Q : Do you have a favourite go-to song before the start of a fight?
Nazri : These days, I will listen to M. Nasir's Malay classic, "mentera semerah padi." It builds up really well and gets me in the mood.
Q : Do you have a pre-fight meal, snack or drink before a match?
Nazri : No, I don't because I will have a good meal, 3-4 hours before my fight starts.
Q : Your favourite Kickboxer in the world and why?
Nazri : My favourite kickboxer is Masato. He was a 2-time K-1 MAX Champion, and he is the reason why I want to be a fighter.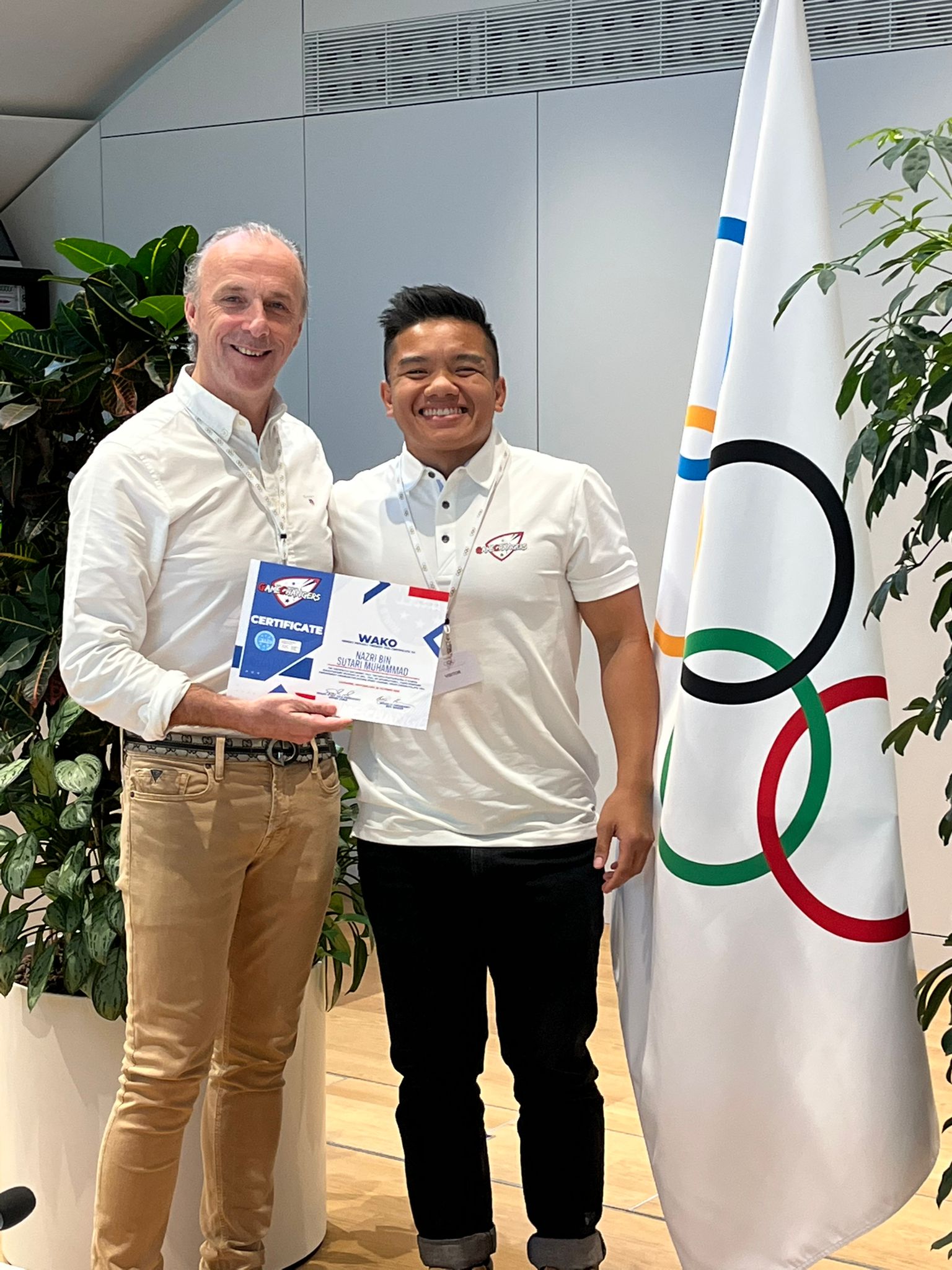 Nazri at the IOC Headquarters in Lausanne with WAKO President, Roy Baker. Photo Credit : KFS
Q : Do you have a favourite personal momento/souvenir from your time in kickboxing?
Nazri : I don't have a momento for this, but my favourite experience in WAKO is the opportunity to visit the IOC headquarters in Lausanne as part of the WAKO Gamechangers program, and also visiting the Olympic Museum there. It's my favourite experience because visiting the IOC headquarters and the Olympic Museum has inspired me and reignited my passion for kickboxing (see photo above)
The Kickboxing competition at Cambodia 2023 begins from 10 May onwards.
Watch the Games LIVE on Singtel TV, Singtel TV GO, Singtel CAST and mewatch.
For the latest on our TeamSG athletes, visit https://www.teamsingapore.sg