Cambodia 2023: Toh Wei Soong wraps up APG campaign with five medals
by ActiveSG Circle, on June 7, 2023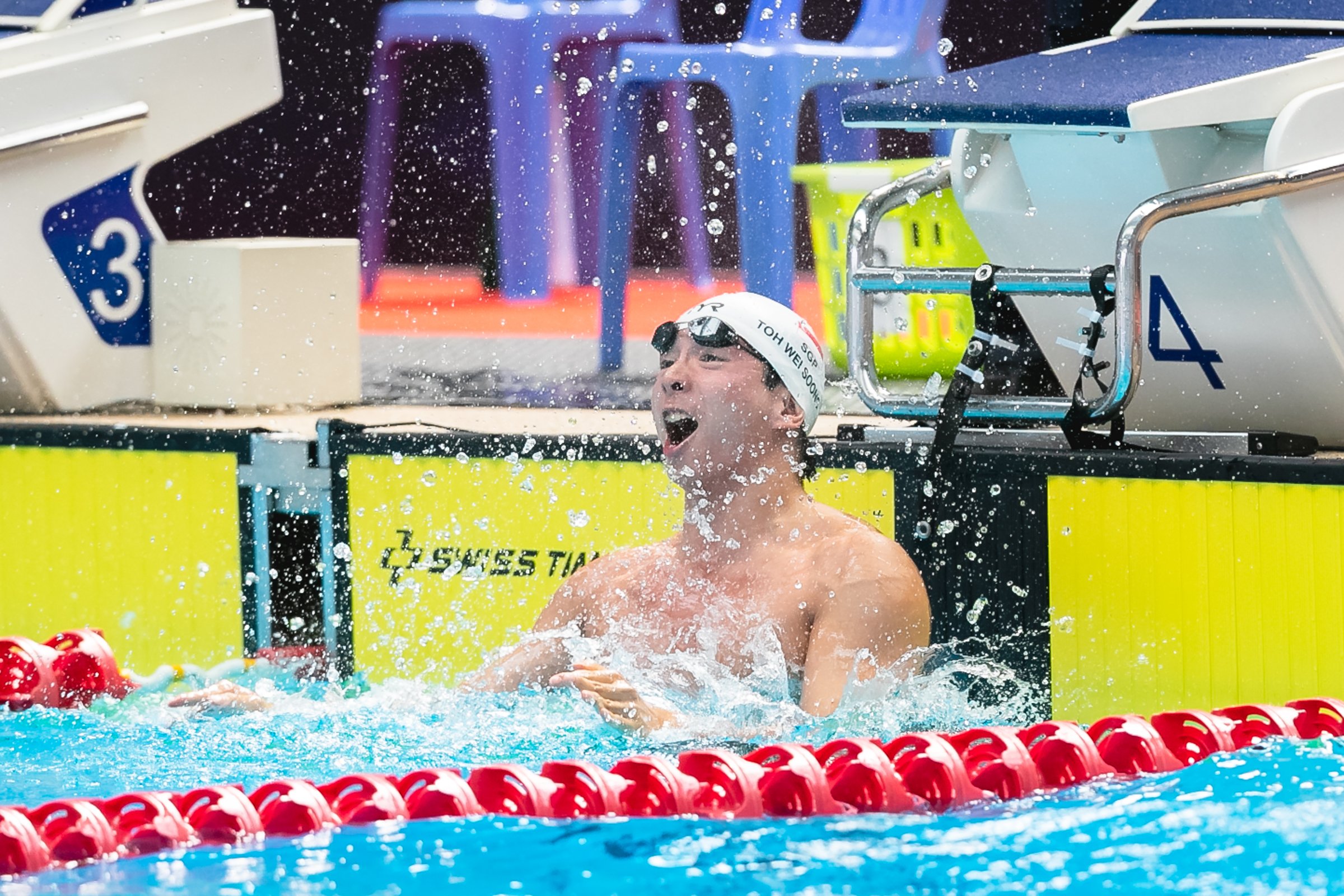 Para-swimmer Toh Wei Soong won three golds and two silvers in Cambodia. Photo: SportSG/Abd Rahman
By May Chen
Para-swimmer Toh Wei Soong could not have asked for a better way to sign off from the 12th Asean Para Games.
He made it two out of two on Wednesday at the Morodok Techo Aquatic Centre, picking up two Games records en route to the top of the podium.
Toh first picked up a win in the men's 50m butterfly S7, clocking 30.78 seconds to finish far ahead of Ernie Agat Gawilan of the Philippines (34.720) and Vietnam's Nguyen Hoang Nha (34.840).
In the afternoon session, the Singaporean sprinted to another win, this time in the 50m freestyle S7. His time of 29.22 sec put him top of the podium. Vietnam's Nguyen (30.440) and Han Quang Thoai (32.190) were second and third respectively.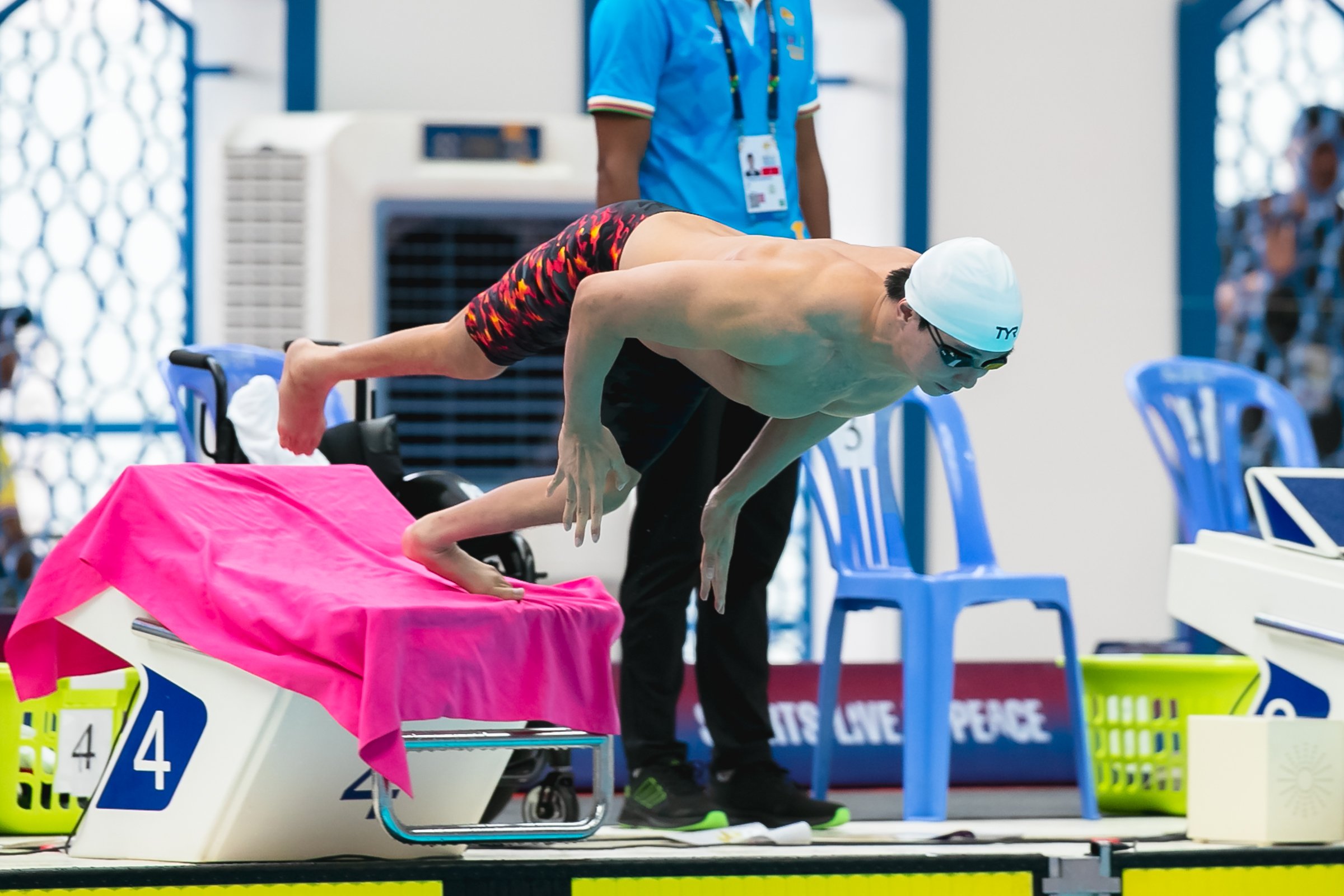 Toh in action in the 50m fly sprint, an event he finished fourth in at the Tokyo Paralympics. Photo: SportSG/Abd Rahman
"Sprints are the highlight of my racing career," he said. "They're the events I enjoy the most and which I train the hardest for, so these two golds are very satisfying to me.
"I knew I had a great shot at clinching both events today, but the biggest challenges were keeping my competition anxiety down, keeping calm and focusing on the fundamentals to achieve a race I can be proud of.
"Leaving with medals was a great bonus to have."
It means the 24-year-old will leave Cambodia with three golds and two silvers, having won a medal in every event that he competed in.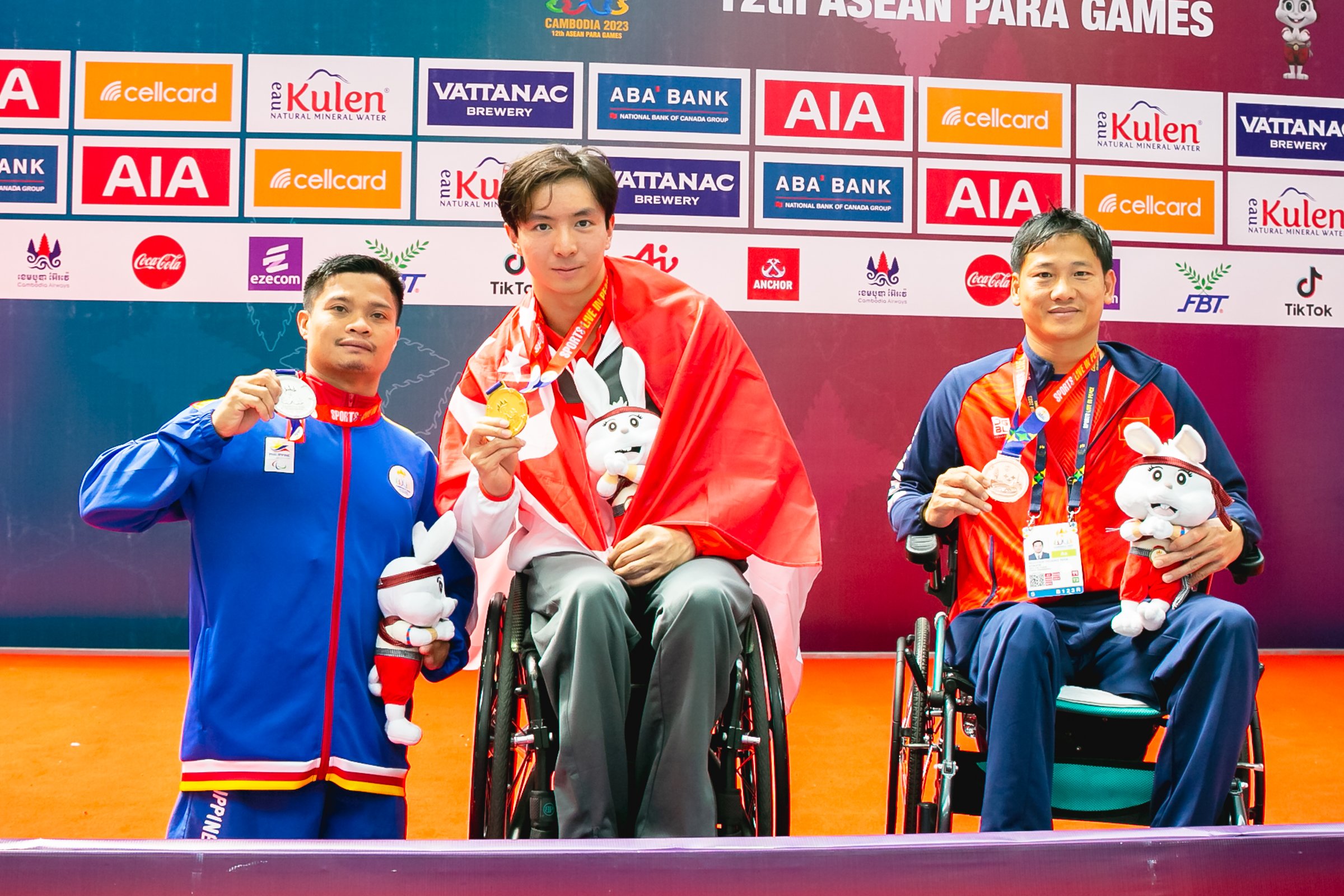 The experience in Cambodia will put him in good stead for the Asian Para Games in October. Photo: SportSG/Abd Rahman
He said: "It's good to return to the Asean Para Games circuit, having missed the last one due to the Commonwealth Games last year. My performances here set a benchmark for the other major games this year, and I'm excited to prepare for them, taking into account these events as more data to build on."
Toh will next look ahead to the Asian Para Games in Hangzhou, China in October. He has his sights on doing better than the two golds and a bronze that he won at the last edition in 2018 in Indonesia.
Looking even further ahead, Toh has loftier ambitions – the Paralympic Games in Paris next year.
He said: "I think a podium finish (at the Paralympics) will be possible next year. We will see but it is best to keep humble and let the training and experiences do the work."
The 12th Asean Para Games are held in Cambodia from 3 to 9 June 2023. For the latest Team Singapore coverage and news, follow Team Singapore on their social media channels (Facebook, Instagram, TikTok) or visit the official Team Singapore website.
Related Topics
Recent Events & Programmes
Related Topics