Cambodia 2023 : Toh Wei Soong's targeting 5 APG Swimming Medals en route to Paris 2024!
by ActiveSG Circle, on June 2, 2023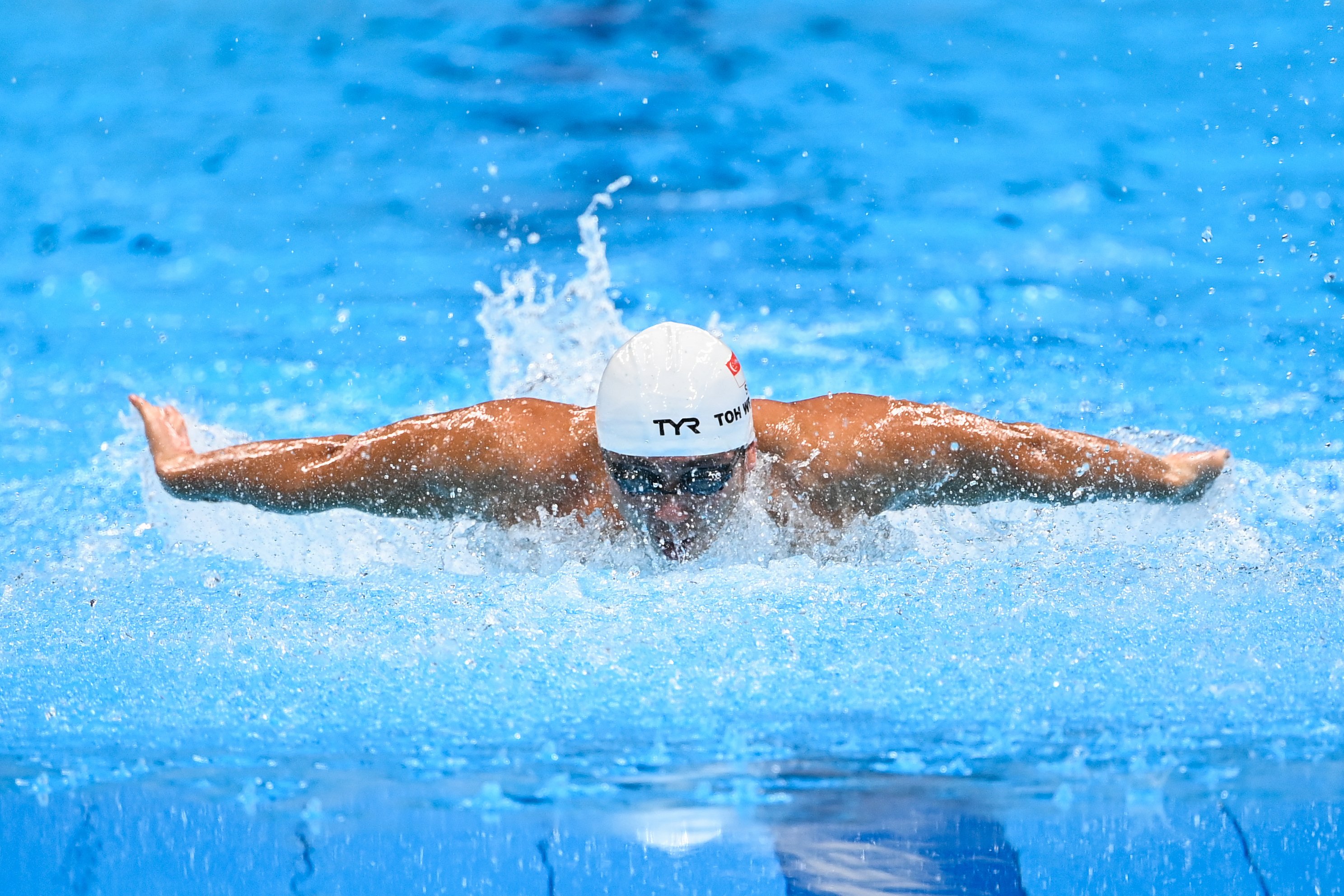 TeamSG's Toh Wei Soong finished 4th in the 50m butterfly S7 final at the Tokyo Paralympics on Sep 3, 2021. Photo Credit : Sport Singapore
2023 marks 10 years since Toh Wei Soong made his debut as a Team Singapore athlete. His first major games assignment was the 2013 Asian Youth Para Games. And across the last decade, Wei Soong's accomplishments in the pool include, 5 gold medals at the ASEAN Para Games (APG), 2 title wins at the Asian Para Games, plus 2 silver medals at the Commonwealth Games. He even came agonizingly close to winning a medal at the Paralympics, when he finished 4th in the 50m butterfly S7 final at Tokyo 2020, missing out on a podium finish by just 0.16 seconds!
24 year old Wei Soong has now set his sights on Paris 2024. And he's looking to use this year to prepare and meet the qualifying marks, in order to feature in his 2nd Paralympic Games. Well prior to his departure for Cambodia 2023, ActiveSG Circle caught up with the 5-time APG champion, to get his thoughts on returning to the regional event after 6 years.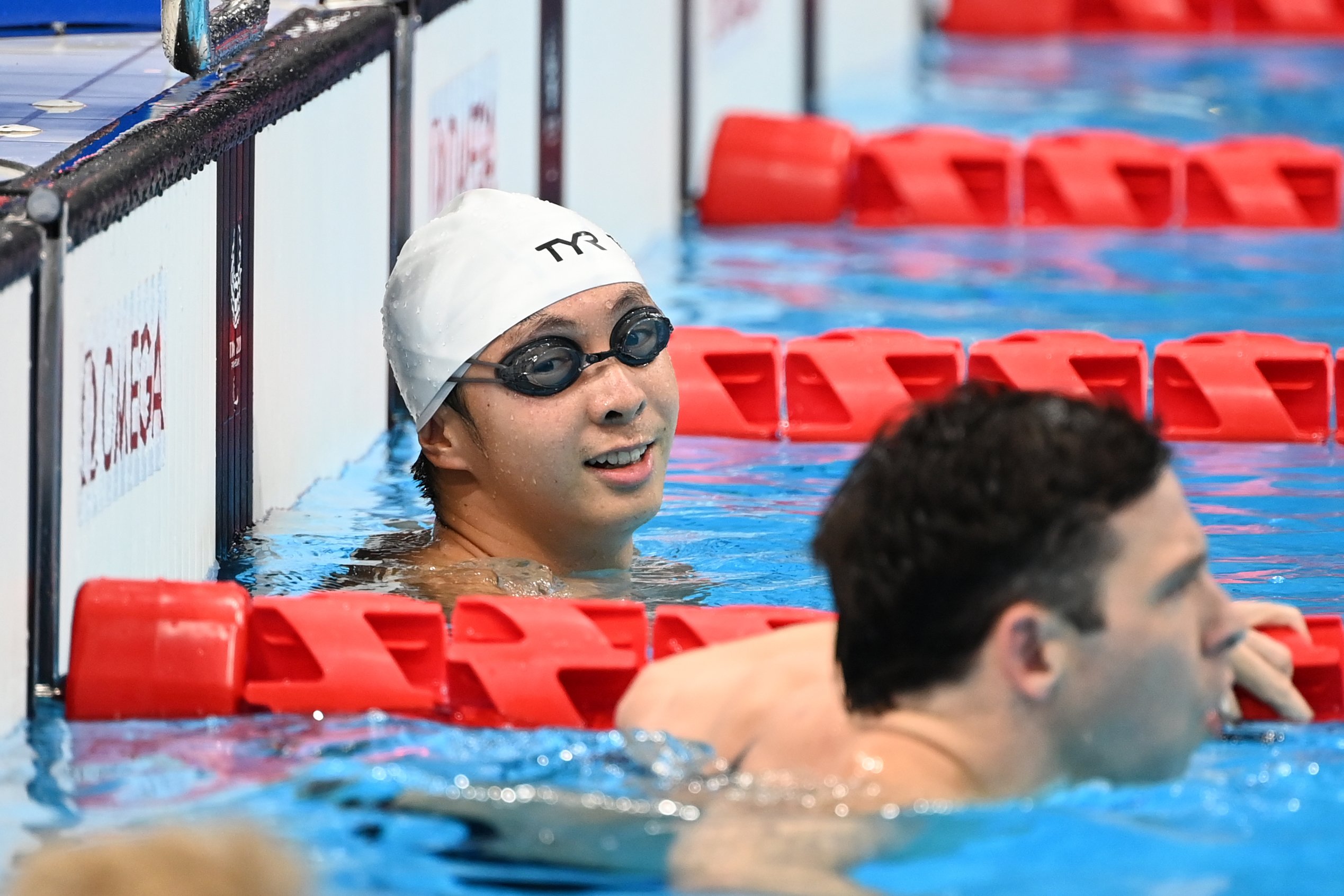 TeamSG's Toh Wei Soong competed at the Tokyo 2020 Paralympic Games. Photo Credit : Sport Singapore
Toh Wei Soong (Swimmer, Team Singapore)
Age : 24
No of years in TeamSG : 10
Q : Cambodia 2023 marks your 3rd ASEAN Para Games. How are you feeling ahead of the upcoming campaign?
Wei Soong : It's been a while since I swam at the ASEAN Para Games. I missed the one last year in order to compete at the Commonwealth Games in Birmingham. But I remember them as fun meets to race every two years.
Q : Take us through your training preparations for Cambodia 2023?
Wei Soong : We're prepping for the Paris 2024 Paralympic run. So part of that preparation is to execute this iteration of the race plan, pre-and-post race protocols, and racing hard with trust in the programme.
Q : As a 5-time gold medallist at the APG, do you have a few words about your coach (Ang Peng Siong) and how has he brought out the best in you?
Wei Soong : Coach Ang and I have a great partnership. And it was the legendary swim Coach Bill Sweetenham who said, "An athlete must have complete trust in his coach and the coach must have complete faith in his athlete". And we definitely have that, even with the ups and downs of hectic life.
Q : How important is this 3rd APG for you at this point in your career?
Wei Soong : It's good to dive back into the ASEAN scene. I had a lot of fun in the two previous Games, so this will be a welcome return to a fun meet that showcases the best of the region.
Q : What are you hoping to achieve in Cambodia and what's next for your swimming career in 2023?
Wei Soong : Gold medals and meet records for all my events, especially the sprints.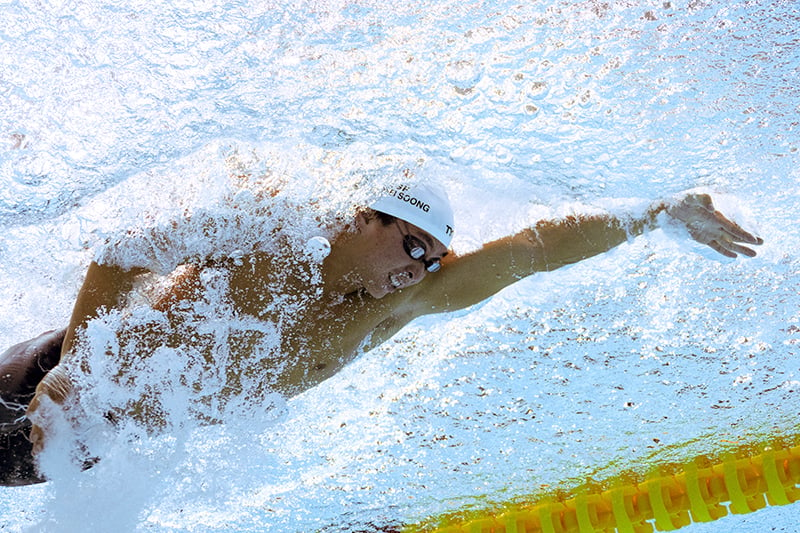 Wei Soong competed in the 50m S7 Butterfly at the 2022 Commonwealth Games in Birmingham. Photo Credit : Sport Singapore
Q : What is your Pre-Race ritual (if any)?
Wei Soong : I used to do some funky techniques as a junior athlete, like listening to "The Eminem Show" and generally being high-strung in the call-room. As a senior, I've mellowed down a lot and it's a reflection of more race confidence. And countering the natural build-up of anxiety, by treating the whole experience as an ordinary, everyday affair is the go-to structure now.
Q : Do you have a favourite go-to song before the start of a race?
Wei Soong : It used to be Eminem's "Till I Collapse", and for a while it was Frank Sinatra's "My Way". But now, it's whatever song I listen to at the time.
Q : Do you have a pre-race meal, snack or drink before an event?
Wei Soong : The usual energy drink, protein bar or banana.
Q : Your favourite Para Swimmer in the world and why?
Wei Soong : Yip Pin Xiu — the most decorated athlete in this country in my opinion and she has worked for it.
Q : Do you have a favourite personal momento/souvenir from your years in representing Team Singapore?
Wei Soong : Silly photographs and videos taken here and there, but no real favourites. They're all meaningful and reflective of the other side of the athlete experience.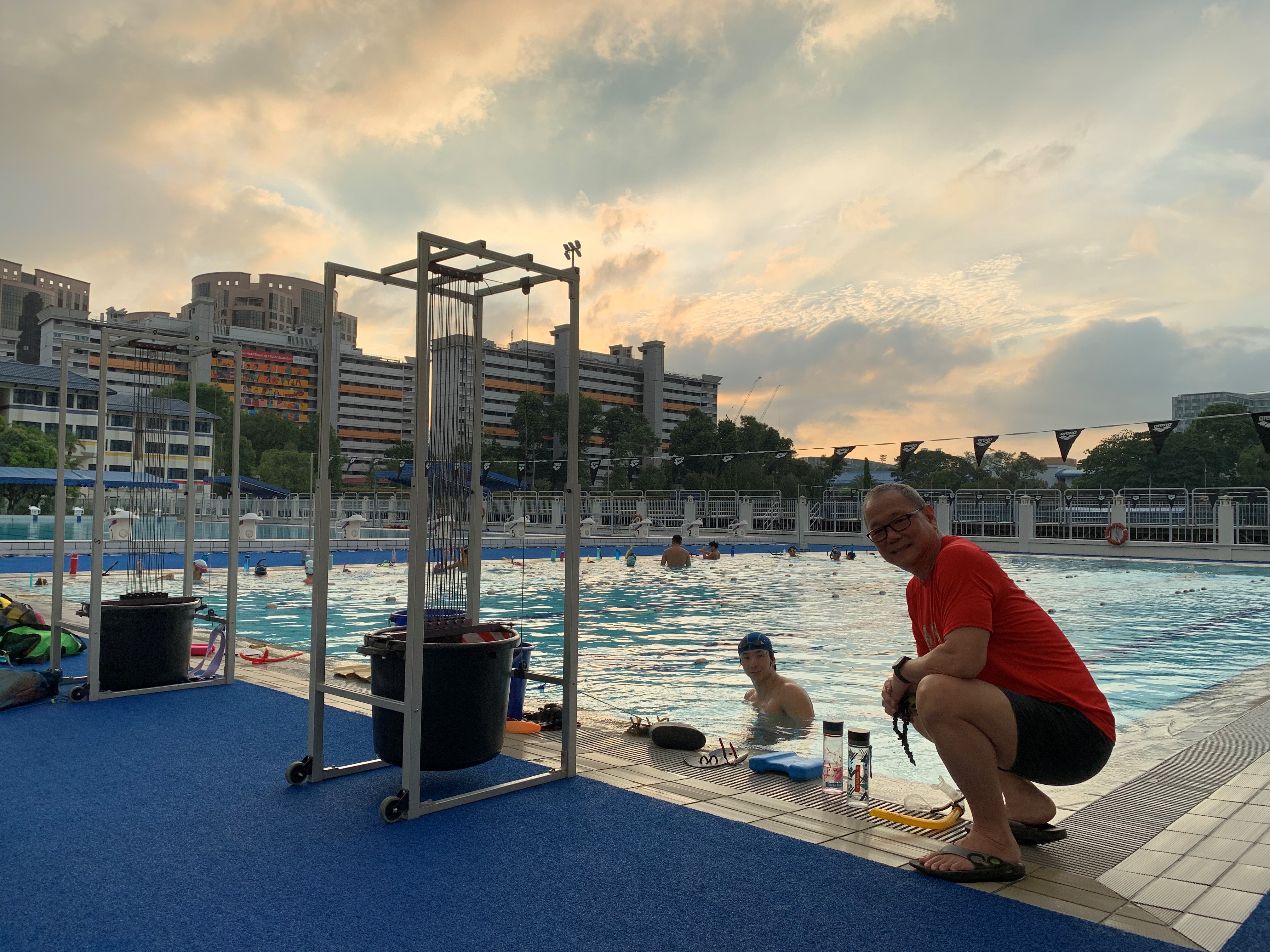 Coach Ang Peng Siong working with Wei Soong at a training session. Photo Credit : Wei Soong
Coach Ang Peng Siong
Q : Can you briefly describe Wei Soong's form going into Cambodia?
Coach Ang : Wei Soong is undergoing a busy year of training, packed with numerous training camps and competitions locally and overseas as part of his preparation plans for Paris 2024. And for this upcoming ASEAN Para Games, Wei will be ready to compete at his best form.
Q : What have you been working on Wei Soong's technique, in the leadup to the APG?
Coach Ang : Wei's technique is constantly undergoing changes and adjustments, so that he can be a master of his sport.
Q : What are you hoping for him to achieve in his 3rd APG?
Coach Ang : Wei will race at his best for every event that he is entered. We are looking at Podium finishes for all his events.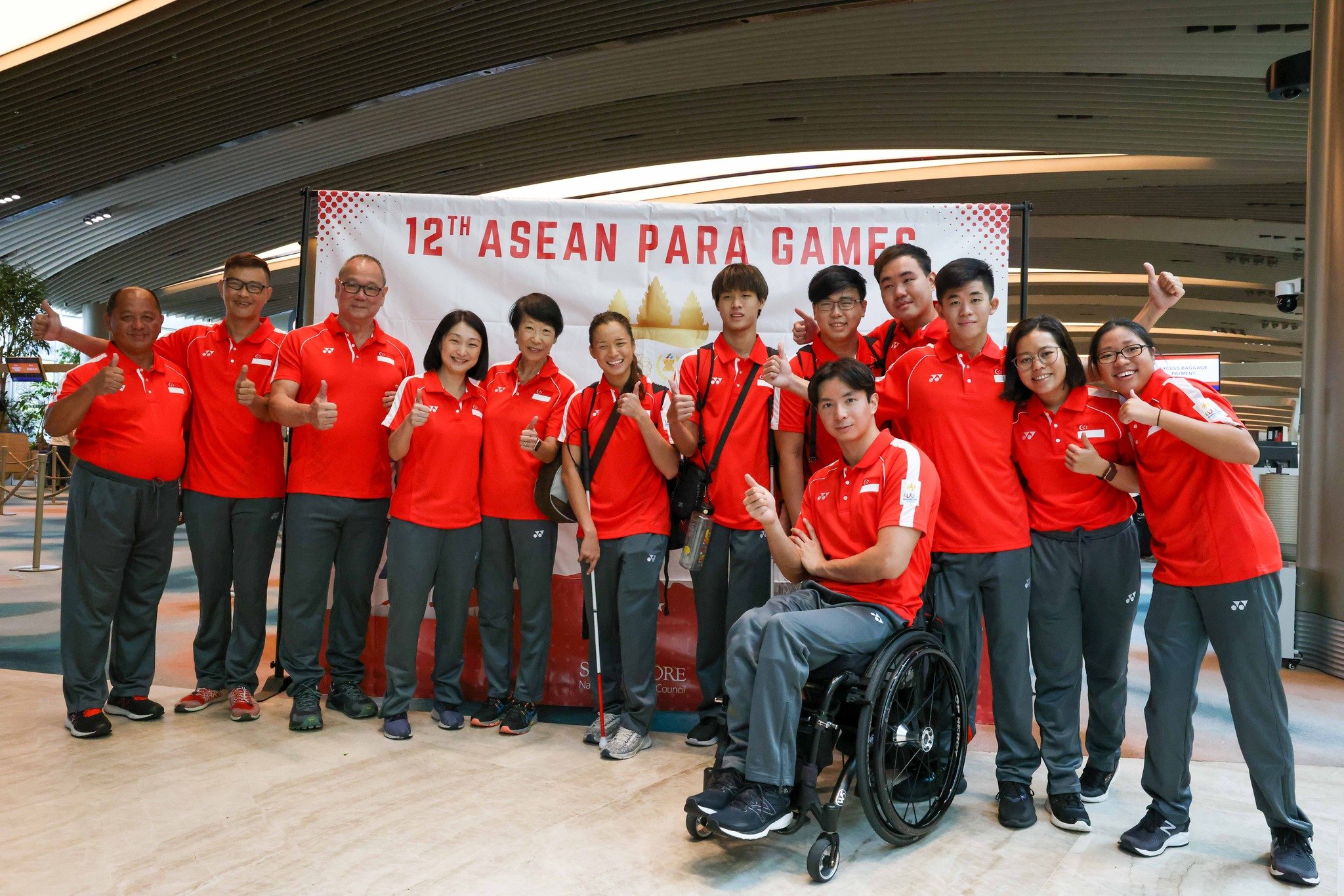 TeamSG Swimmers and Officials at Changi Airport, prior to departure for Cambodia 2023. Photo Credit : SNPC/Calvin Teoh
The 12th ASEAN Para Games are held in Cambodia from 3-9 June 2023. For the latest Team Singapore coverage and news, follow Team Singapore on their social media channels (Facebook, Instagram, TikTok) or visit the official Team Singapore website.
You can also follow our TeamSG athletes on Singapore National Paralympic Council's Facebook and Instagram.
Recent Events & Programmes