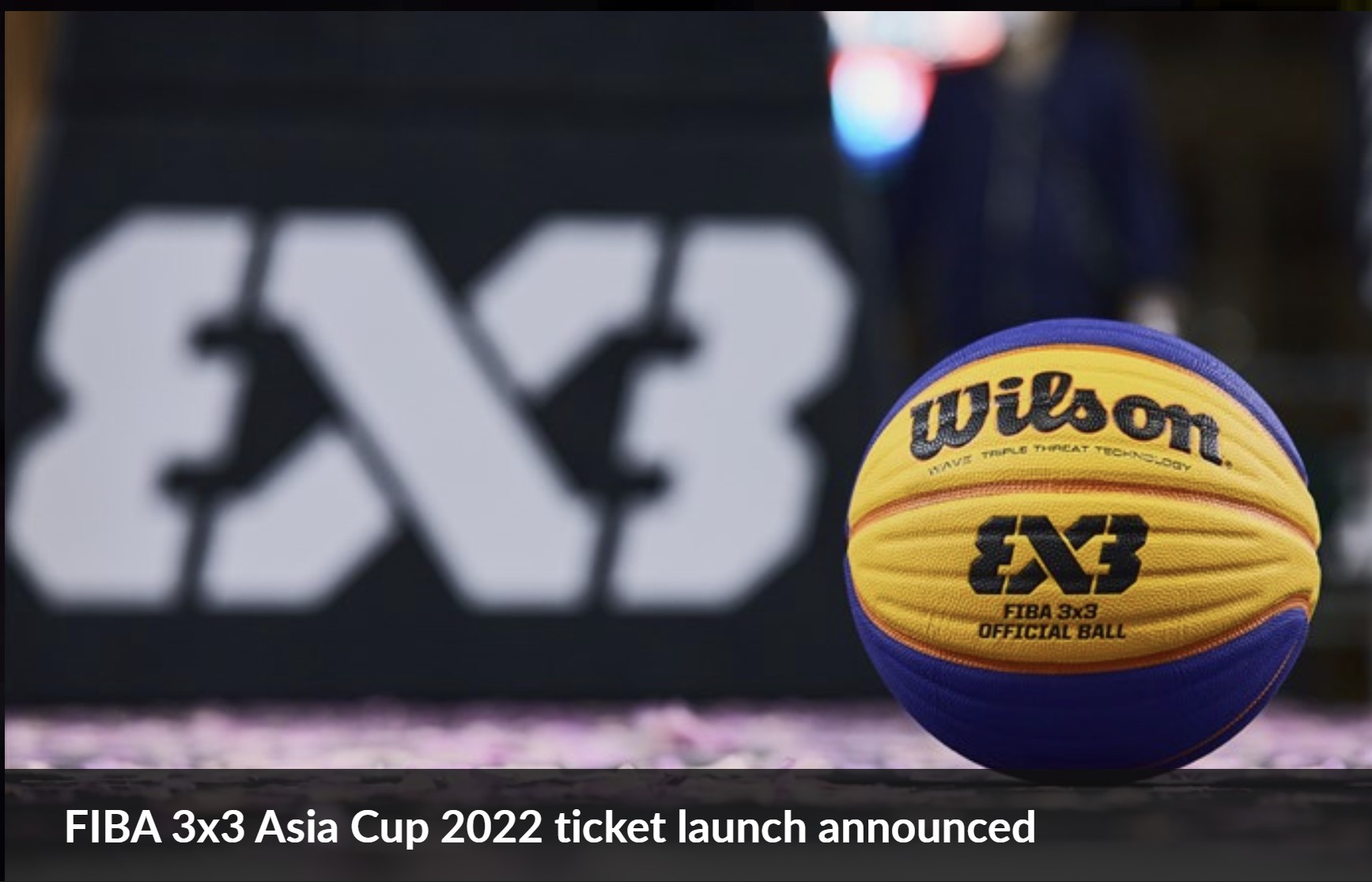 6 June 2022 – The highly anticipated FIBA 3x3 Asia Cup 2022 returns for its fifth edition this year and will take place at the picturesque Marina Bay Sands Event Plaza from 6 to 10 July. With ticket prices starting from $5 for youths (18 years and below), fans can look forward to catching the top men's and women's 3x3 basketball teams from the region come together to battle it out. This event marks the return of the Asia Cup since the beginning of the COVID-19 pandemic and will be the second time a FIBA 3x3 official competition is organised in Singapore.
The 3x3 Basketball, an innovative format inspired by several forms of streetball played worldwide, is considered the world's number one urban team sport. This modern and fast-paced format made its international debut at the 2010 Youth Olympic Games in Singapore and attracted widespread attention. The impact was keenly felt and in just over a decade, 3x3 Basketball made the list of contested sports at the Tokyo Games in 2021.
The winner of the FIBA 3x3 Asia Cup 2022 will qualify for the FIBA 3x3 World Cup in 2023. A record 53 teams (men's and women's) from 30 countries will be competing against one another for glory in Singapore. Amongst the teams are reigning men's champions Australia who will be keen on retaining their title and securing a place at the FIBA 3x3 World Cup 2023.
The FIBA 3x3 Asia Cup 2022 is estimated to welcome up to 1,500 spectators each day and will open with its first session's qualifying draw on 6 July, 9am with Kazakhstan (Women) taking on Papua New Guinea (Women) in the opening match.
Fans who wish to catch all the action in person can purchase tickets from today at https://www.sistic.com.sg/events/fiba0722. Ticket prices start from $5 and limited day passes are also available.