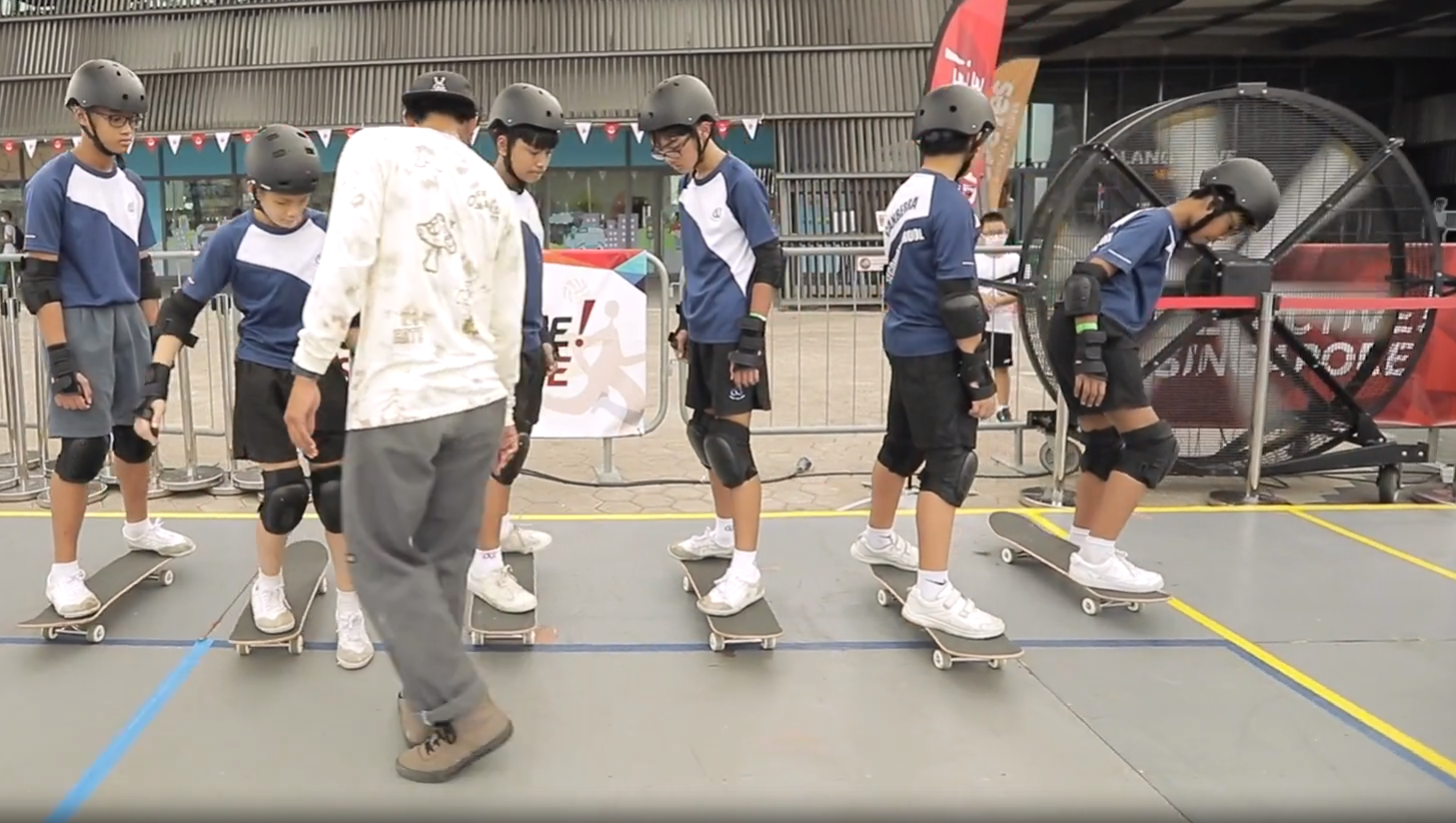 As part of GetActive! Singapore Schools Engagement 2022, the YouthCreates movement brought Street Dance and Skateboarding Workshops to schools to build a fun and vibrant youth sporting community together.
YouthCreates provides opportunities for youth to stay physically active, socially connected, and to live better through sports programmes and workshops organised by YouthCreators –Youths who are keen to inspire others through sports.
Students of Chung Cheng High School (Yishun) learned the fundamentals of street dance as they grooved along with the upbeat music and put their motor skills to the test. The workshop motivated students like 14-year-old Muhammad Aiman Bin Alfian to lead an active lifestyle as he expressed his desire to improve on his newly acquired dance skills at home.
Meanwhile, students of Canberra Secondary School participated in a Skateboarding Workshop held at Singapore Sports Hub, where they tried out skateboarding for the first time. Students initially struggled with learning the basics but with each other's support, they improved on their balance and coordination. By the end of the workshop, they were cruising on the skateboard with confidence!
For Mr. Whelan Chen, Subject Head of PE and CCA of Canberra Secondary School, the Skateboarding Workshop's steep learning curve brought the best out of the students, "I see compassion in my students. They look after each other during the event. They were encouraging each other. So really good values that we're seeing in our students here today."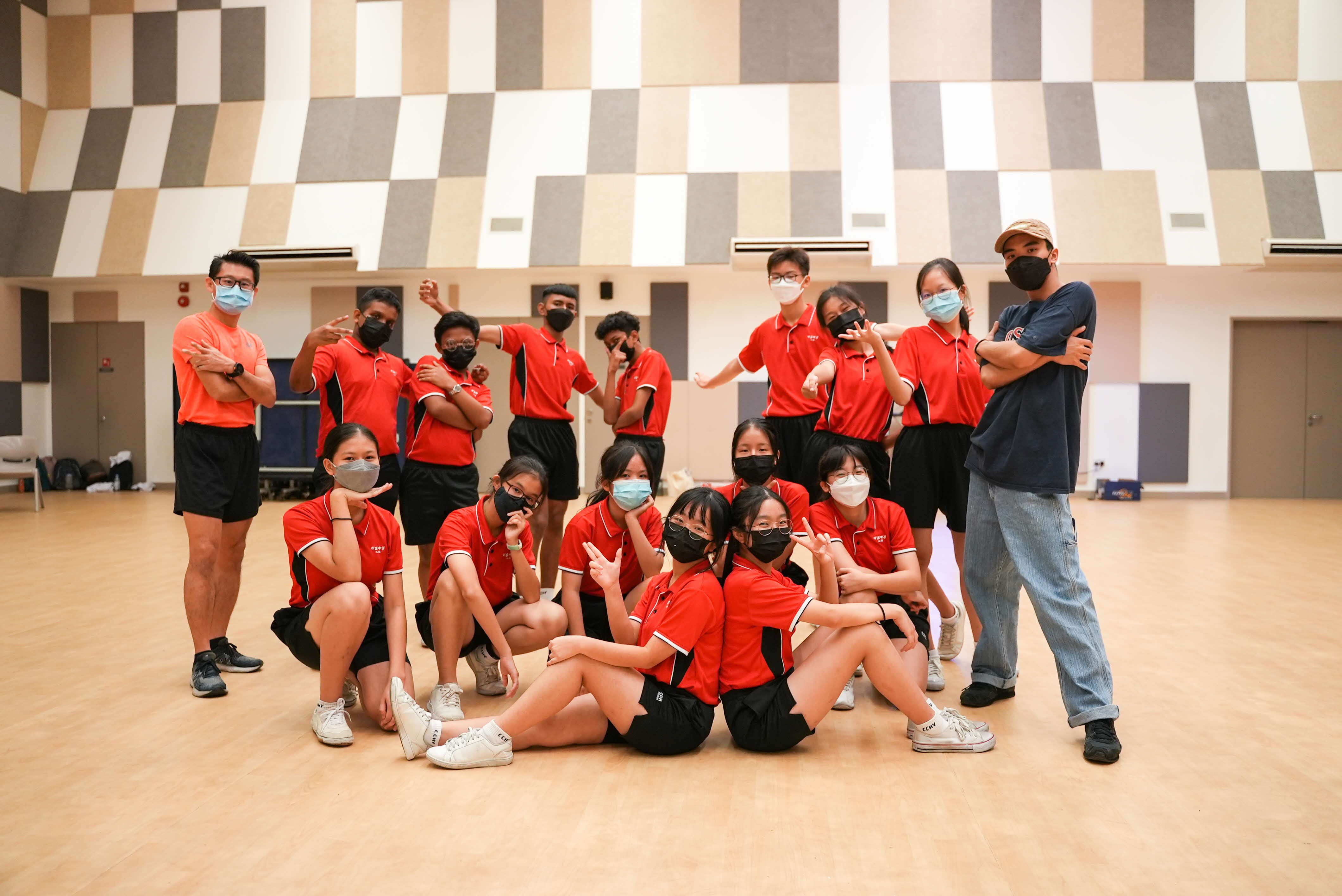 Mr. Gary Peh, a Teacher at Chung Cheng High School (Yishun), believes that the YouthCreates workshops have helped to "cultivate a growth mindset in our youth such as resilience, respect, teamwork and for our youth to reach their full potential."
He believes that other schools will benefit from the workshops as its engaging nature encourages youths to have fun while learning to lead a healthy lifestyle.
Schools can look forward to more of these offerings in the next GetActive! Singapore in 2023!
For schools interested to participate in YouthCreates or wish to have their youths become YouthCreators, do contact School_Partnership@sport.gov.sg to partner with Sport Singapore through the School Sports Partnership Programme.