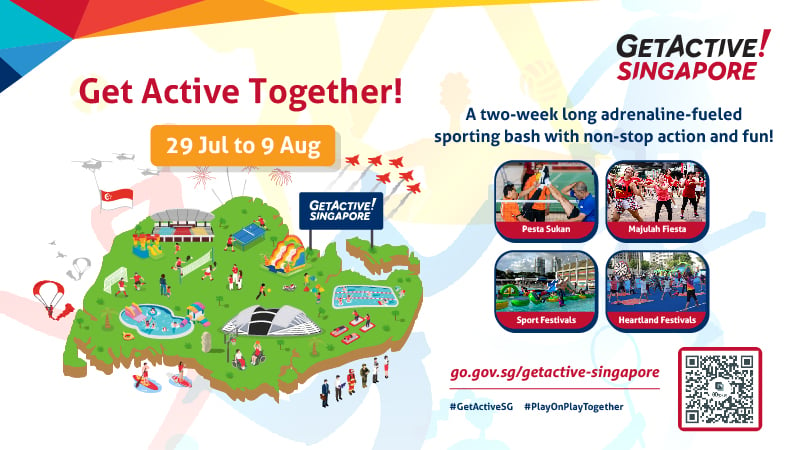 Image Credit : Sport Singapore

The official launch of GetActive! Singapore 2023 (GASG), by Mr Edwin Tong (Minister for Culture, Community and Youth) got underway this morning (29 July) at OCBC Square. This nation-wide initiative by Sport Singapore (SportSG) is into its 8th straight edition, and coincides with the annual countdown to the nation's 58th birthday celebrations on 9 August.
From 29 July to 9 August, Singaporeans from all ages and across the island, will have a wide spectrum of sporting activities to choose and take part in. With the support of hundreds of volunteers involved in the running of events, GASG 2023 promises the full return of the annual extravaganza to pre-Covid conditions.
With a range of events and activities ongoing across the 12-day GASG Festival, here are a few fun and exciting options for you :
GetActive! Singapore Sport Festivals and Heartland Festivals

A Sport Festival extravaganza will take place on the weekends between 29 July to 6 August at five ActiveSG Sport Centres. On 29th and 30th July, water sport enthusiasts can take part in various water sports and fitness activities at the GetActive! Singapore Sport Festivals organised by Team Nila volunteers. Participants can challenge themselves to complete the swimming challenge and water obstacle course or try their hand at canoeing, stand-up paddling, water rock climbing, aqua aerobics and many more. There will also be food and beverage booths and goodie bags up for grabs! On 5th and 6th August, keep fit and have fun at the GetActive! Singapore Heartland Festivals – this collaboration with NDP will include sports try-outs, exhibitions, performances, and activities for families.

Image Credit : SportSG

This year's Heartland Festivals are expected to attract more than 54,000 people across the 5 venues. More than 1,800 Team Nila volunteers will be deployed at the locations, in order for participants to have a memorable, safe and thoroughly enjoyable time.
Selected activities at the Sport Centres, include Sport Try-outs, Inflatable Bouncy Castles, Zorb Ball (Bedok) Community Mural Painting, Archery, (Tampines), Fitness Stations, Nerf Shooting sessions, Kampung Games, Snack Booths as well as live performances:
ActiveSG Woodlands Sport Centre : Hear65 Artists, Aikido Shinjukai, Yellow Ribbon Project, Music and Drama Company
ActiveSG Jurong West Sport Centre : Yuhua Secondary School, Hear65 Artists, Boys Brigade, Millenia Institute
ActiveSG Toa Payoh Sport Centre : Island Voices, Yellow Ribbon Project, Hear65 Artists, Music and Drama Company, TikTok Creators

ActiveSG Bedok Sport Centre : Hear65 Artists, Aikido Shinjukai, Anglican High
Performances at Our Tampines Hub : Pasir Ris Crest Secondary School, Hear65 Artists,
CHIJ Katong Primary School, Suthashini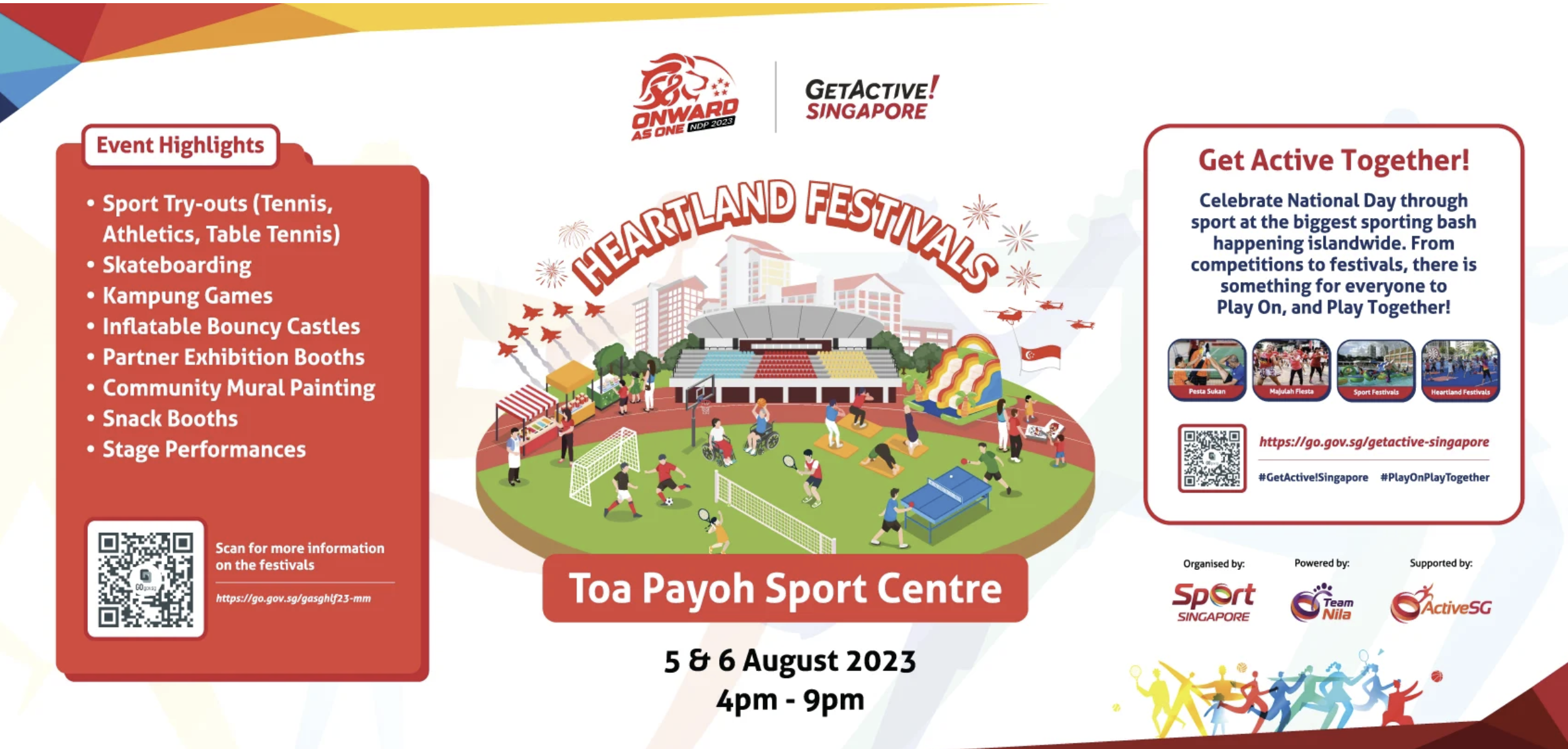 Activities taking place at 5 venues including ActiveSG Toa Payoh Sport Centre. Image Credit : SportSG
At GetActive! Singapore Heartland Festivals, the sport try-outs will be facilitated by qualified coaches, for athletics, basketball, floorball, football and table tennis, among others.
"It doesn't matter whether you're a kid who's just looking for a kick about, or you're a budding young athlete looking to represent Team Singapore. The coaches will be able to adjust the varying levels of play," said Tan Hock Leong, Chief of ActiveSG, Sport Singapore.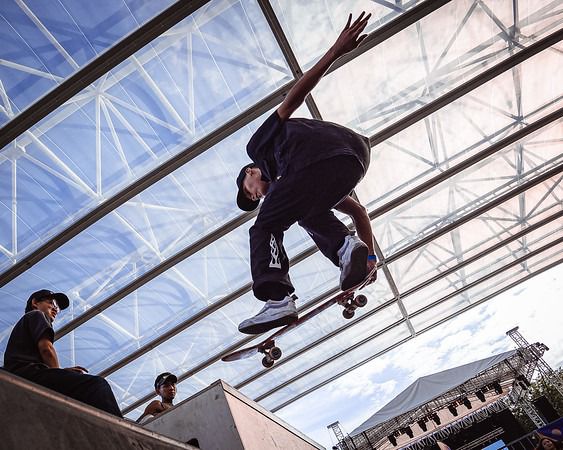 GASG 2022 Skateboarding Challenge. Photo Credit : YouthCreates, SportSG
YouthCreates Urban Fiesta - Skateboarding
YouthCreates is a movement by SportSG to build a fun and vibrant youth sporting community together. Its mission is to use sport to empower youth today to take action and create positive change.
At GetActive! Singapore 2023, YouthCreates is hosting skateboarding events for the 3rd year running! They include 2 skateboarding initiatives, Ramp It Up and Shredder Series. At the Miniamp Competitions, an estimated 70 competitors are expected to perform and thrill the crowd of over 4,000 spectators. LIsted below are the dates to check out:
Ramp It Up Skateboarding Miniramp Competition

5th

& 6th

August (10am to 7pm)
OCBC Square
Qualifying rounds held on Saturday (Timed trials)
Head-to-head knockouts held on Sunday to determine the winners of each category

Shredder Series

7 – 9 August (7-8 Aug 5-10pm/9 Aug 9am -4pm)
OCBC Square
Beginner friendly skateboarding workshops
For school kids and the public to learn all the board basics in the 3 levels of clinics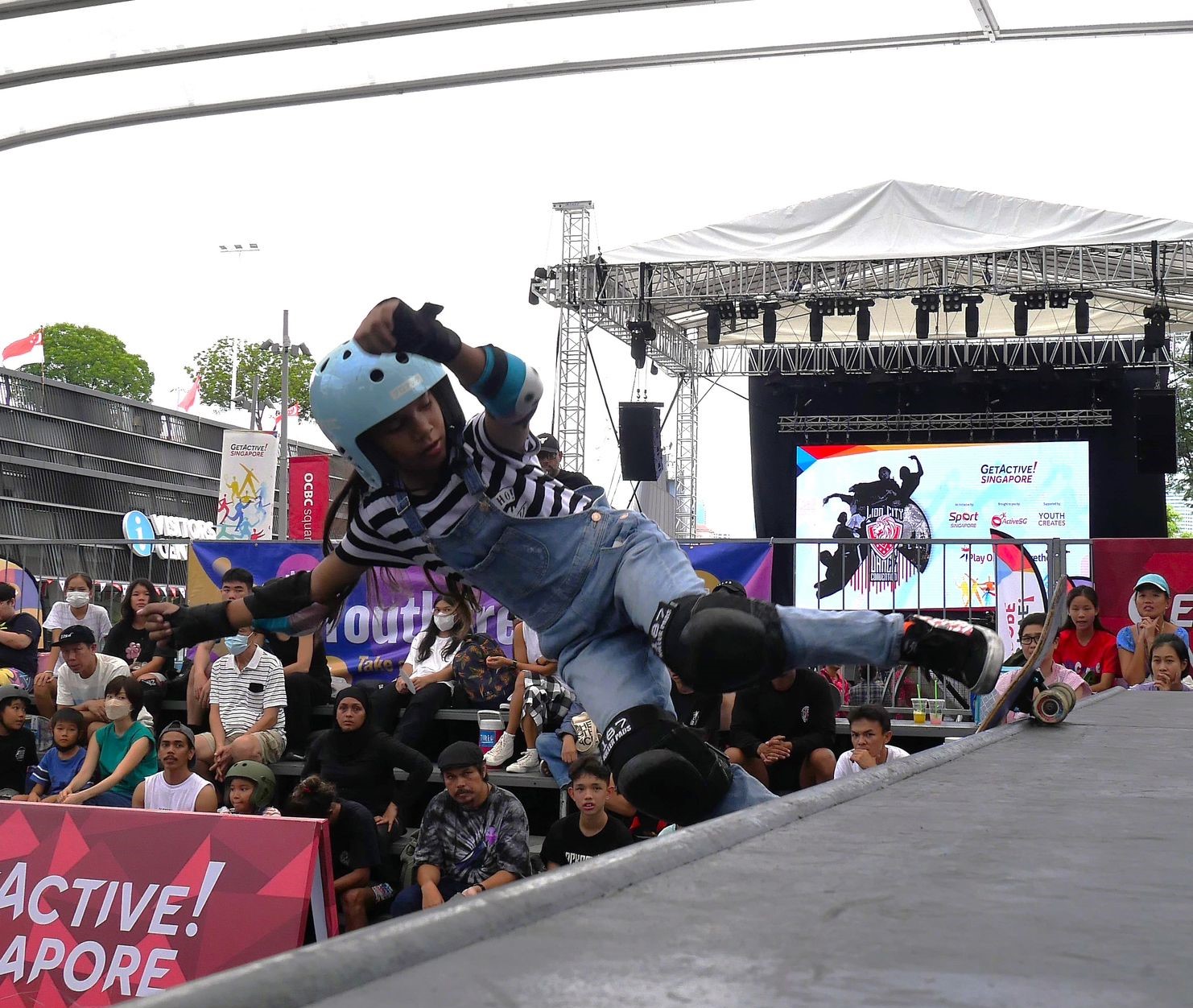 GASG 2022 Skateboarding Challenge. Photo Credit : YouthCreates, SportSG

Lauren Wong (Co-Lead, YouthCreates Urban Festival) said, "The response was very good in 2022. There was a clear growth in the interest when compared to the first skateboarding edition of the event. YouthCreates has held 2 editions of the Ramp It Up competitions, and from those experiences, we've learnt that a knockout competition format is best, for not only the competitors, but it also makes it extra exciting for the spectators. This year, we will be making use of that same format for the finals on the 6th Aug."
Lauren further added, "I would love Singaporeans to know, that similar to our last 2 editions of the event, it is going to be an action-packed, fun-filled weekend for not only our skaters, but also for our spectators! So call your friends and family to come and enjoy the show! If you want a more hands-on experience, and want to learn how to skateboard, sign up here for our Shredder series happening on 7-9 Aug at the OCBC Square, to learn all the board basics!"
GetActive! Singapore Workout 2023: Dance of the Nation (DOTN)
Get Active, Singapore! Get your groove on and dance with your family and friends to this year's GetActive! Singapore Workout: Dance of the Nation! choreographed to 2023's National Day theme song 'Shine Your Light', this is a workout for everyone to Play On, Play Together and Celebrate National Day through sport!

Song: NDP 2023 Theme Song – Shine Your Light
Music by Don Richmond
Lyrics by Don Richmond and ShiGGa Shay
Additional lyrics by Sara Wee
Performed by 53A, The Island Voices, lewloh, Olivia Ong, ShiGGa Shay, Iman Fandi, Lineath
Composer Don Richmond said, "It's important to have a song that is feel-good, catchy, infectious and puts a smile on all Singaporeans. So the way we do it this year, is by having a big group of musicians and the best singers that we can find and shine their personal light."

Image Credit : SportSG
Active Health – 'Measuring is Knowing' Launch

At the GetActive! Singapore showcase at the Kallang Wave Mall Atrium from 29 July to 9 August, visitors can gain useful knowledge and understand the benefits of measuring up at Active Health's 'Measuring is Knowing' campaign. They will learn more about their fitness and health status and find their own "Active Health Web". Backed by sport science, the Active Health Web aims to guide participants on where they stand in the five fitness components of cardiorespiratory fitness, muscular strength, balance, muscular power, and agility. Upon completion, participants will receive digital resource to help them improve on their identified component to work on, including a simple self-guided assessment they can perform on a regular basis to track their progress.


Seniors' Sports Day and Nurture Kids Festival @ GetActive! Singapore 2023

Seniors' Sports Day will return for its third edition on 3rd August 2023, this time with school children joining the seniors (by special invitations to Senior Citizen Groups) in the sport try-outs and playing reimagined kampung games such as "Bola Tin Soccer" and "Bullseye Chapteh". This encourages bonding between seniors and youths and supports seniors to improve their fundamental movement skills while playing their favourite childhood games.
Last August, about 57,000 pre-school children celebrated the nation's 57th birthday 'phygitally', by playing traditional local childhood games, but with a twist, at the 2022 GetActive! Singapore Nurture Kids Festival. The "57 Kampung Games" comprised games contributed by the pre-schoolers themselves, as well as individuals from the sporting fraternity, including Team Nila volunteers, SportCares youth and national athletes. In addition, over 1,000 pre-school children and educators took part in the festivities at the National Stadium, while more than 56,000 children across 500 pre-schools joined the festival virtually.
Nurture Kids Festival 2022 saw 1,000 selected pre-schoolers and educators at the National Stadium, taking part in "Kampung Games" with a twist! Photo Credit : Sport Singapore
From the virtual world in 2022 to the upcoming GASG Nurture Kids Festival on 4 August, more than 7,000 pre-schoolers (pre-registered) and their educators will be present at the National Stadium. This is to provide the kids with an opportunity to reinforce the importance of fundamental movement skills (FMS) through active play, by learning to move and moving to learn, anywhere and everywhere around their respective community neighbourhoods. The festival includes a Video Campaign where pre-schools are encouraged to design FMS learning activities by exploring your neighbourhood spaces and a Finale Event that will bring preschoolers back to the National Stadium.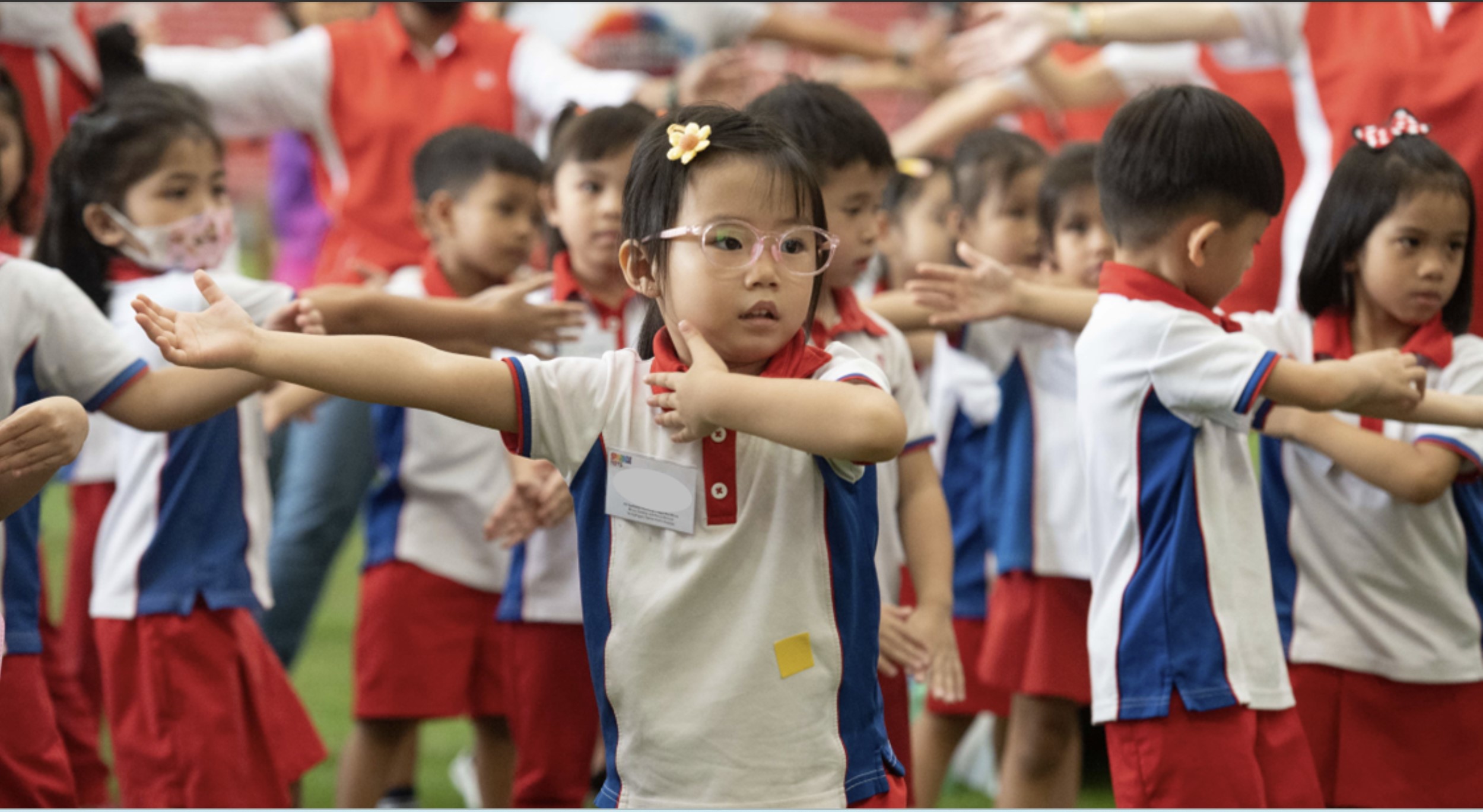 Nurture Kids Festival 2022 saw pre-schoolers and educators having fun through sport at the National Stadium. Photo Credit : Sport Singapore
Majulah Fiesta Fitness Party @ GetActive! Singapore 2023
It's time to move, groove and celebrate National Day through Sport. Feel the rhythm, feel the beat! A group of talented instructors will lead you through exhilarating workouts, set to the latest and greatest tunes. From beginners to fitness enthusiasts, everyone will find their rhythm and have a blast! Slots are limited, so register now! The Majulah Fiesta is a collaboration between Sport Singapore and Kallang Alive Sport Management (KASM).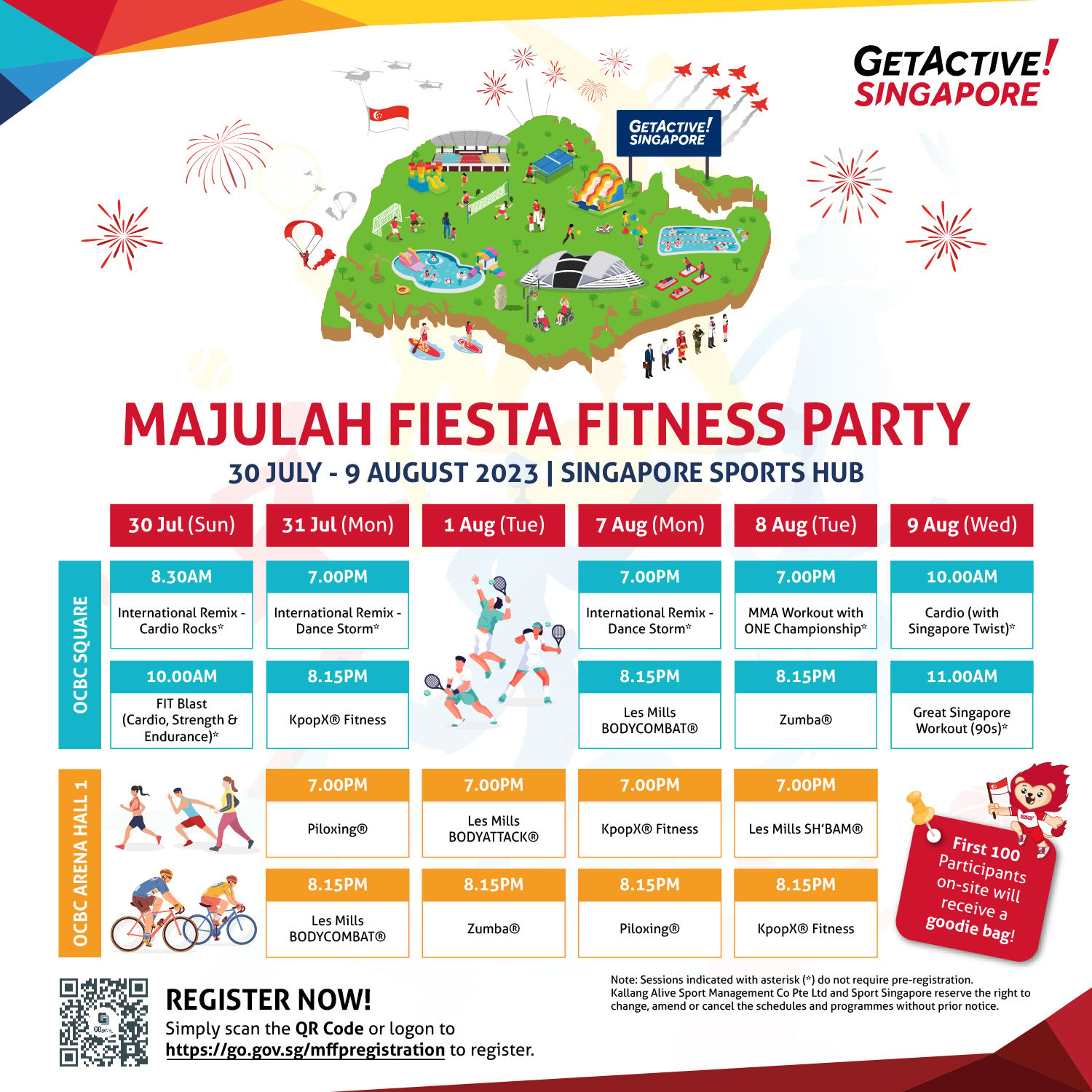 Image Credit : SportSG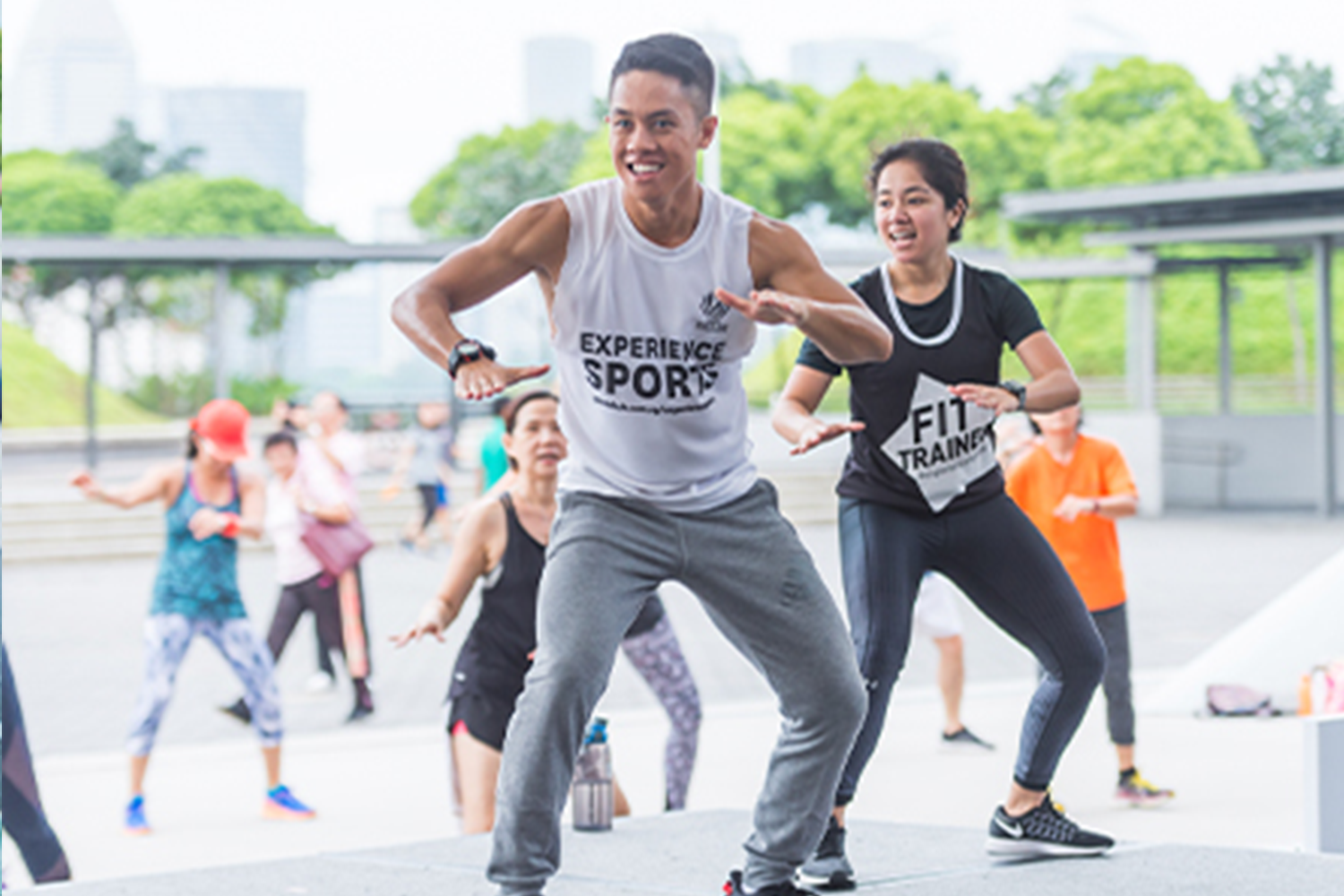 International Remix : Cardio Rocks. Photo Credit : GetActive! Singapore 2023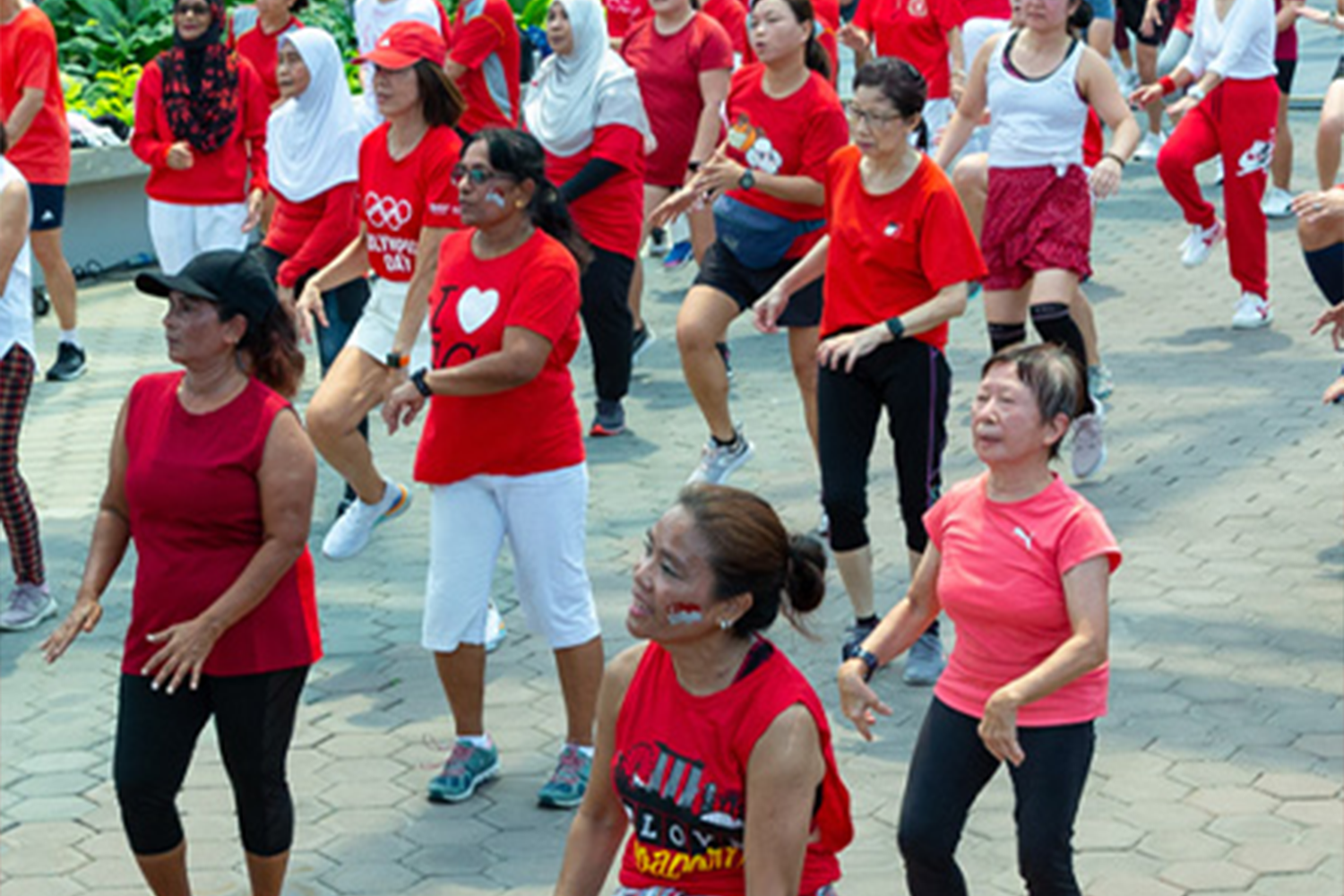 Great Singapore Workout (90s and Dance). Photo Credit : GetActive! Singapore 2023
Lifestyle Activities and Giant-sized Traditional Games
Also happening at the OCBC Square are various sport tryouts and traditional games. You will get to try out Giant-sized versions of Hopscotch, Twister, Checkers, Aeroplane Chess, Ring Toss, Pick Up Sticks and several more. For more unique and fun challenges, see the details below :
Dynamo Cycling : Participants are timed to see how long they take to generate enough power to light up the outline of Singapore's map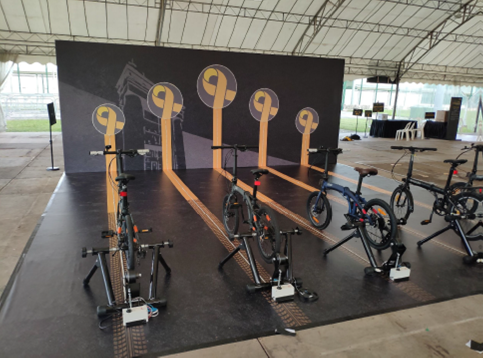 Sample of Dynamo Cycling setup. Photo Credit : SportSG
Basketball Connect 4 : Putting an active spin onto the family-friendly game of "Connect 4". Participants can challenge a friend of family member at a game of Connect 4. Take aim at the slot you want your 'game piece' to fall into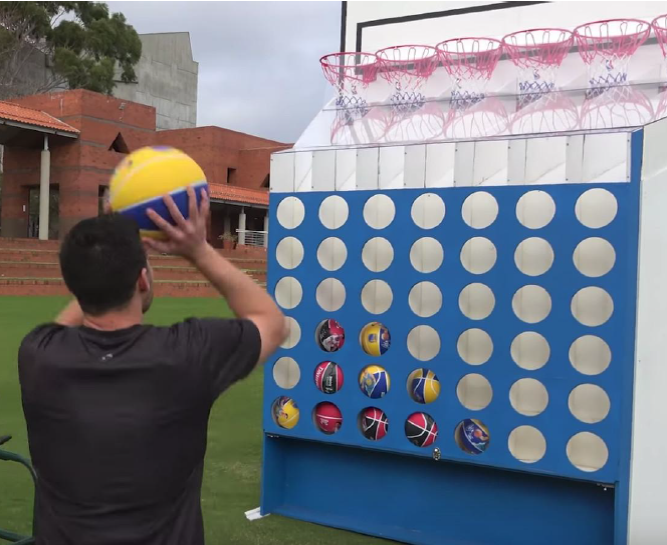 Sample of Basketball Connect 4 setup. Photo Credit : SportSG


Origami : Participants can try their hand at folding various objects out of coloured paper to create both two-dimensional and three-dimensional paper art items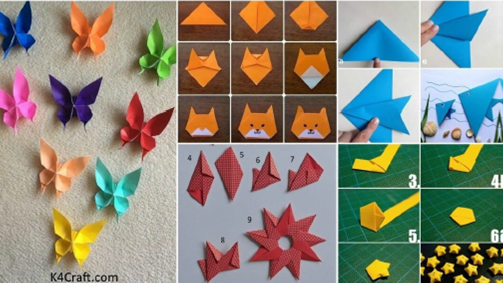 Sample of Origami. Photo Credit : KFCraft.com

For more details of the entire Majulah Fiesta programme of activities, click here
Going Green at GASG 2023
In support of the Singapore Green Plan for a resilient future and sustainable living, SportSG will continue to prioritise eco-friendly options and drive outreach efforts to raise environmental awareness. At GASG 2023, organisers will reduce single use plastic bottles reuse, and recycle venue dressing and sports equipment, amongst other sustainability efforts.
For the latest information pertaining to GASG 2023, click here
Recent Events & Programmes