By May Chen
With music, culture and a tinge of romance, the 4th edition of the Asian Para Games came to a poetic close on Saturday evening at the Hangzhou Olympic Sports Centre Stadium.
The curtains fell in the same venue where, just under a week earlier, they were raised in spectacular fashion.
The close of the Games, however, was by no means any less significant.
Host nation China was keen to bid farewell to its visitors in a meaningful way. To do that, they borrowed on history and tradition.
It was customary in ancient China for people to send friends who are going off on a journey by writing poetry. From costumes to choreography, the closing ceremony was a giant showcase of Chinese poetry.
There was the reciting of Tang poems about bidding farewell; a tea ceremony to signify a tribute to friendship; and a blend of traditional and modern music to illustrate the region's Jiangnan charm.
The ceremony toasted the friendships formed across borders, and the achievements of para athletes who competed in Hangzhou.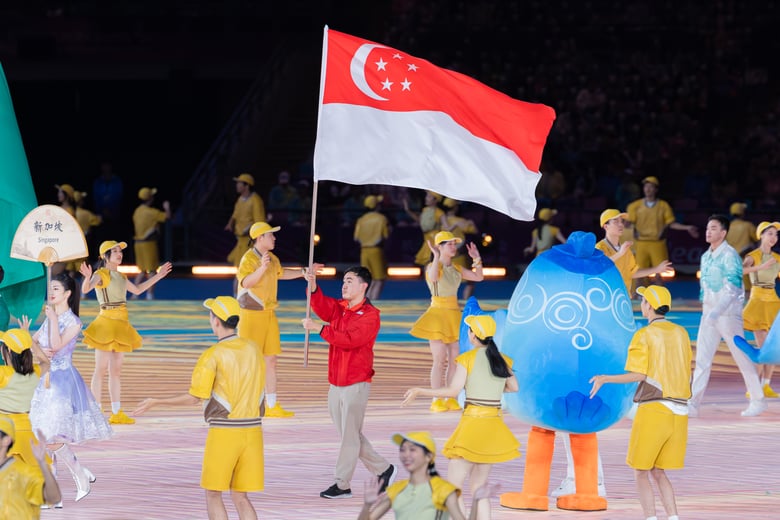 Para swimmer Wong Zhi Wei was Team Singapore's flag bearer at the closing ceremony. Photo: SportSG/Flona Hakim
For Team Singapore, these feats were numerous.
Despite missing some high-profile achievers like Paralympic and world champion Yip Pin Xiu, Singapore finished the Games with three golds, three silvers and two bronzes. More notably, these podium finishes included breakthroughs in certain sports.
For the first time, the Republic found success in para archery, para lawn bowls and para table tennis. There were 12 personal bests, nine national records and two Games records. This is progress that is not lost on team chef de mission Monique Heah.
"Our para athletes' performance at this Asian Para Games is certainly not to be overlooked," she said.
"We hope that more people will acknowledge the hard work that they and the team have put in and show interest in para sports. Only then, can we work towards a vibrant sporting community and more inclusive society."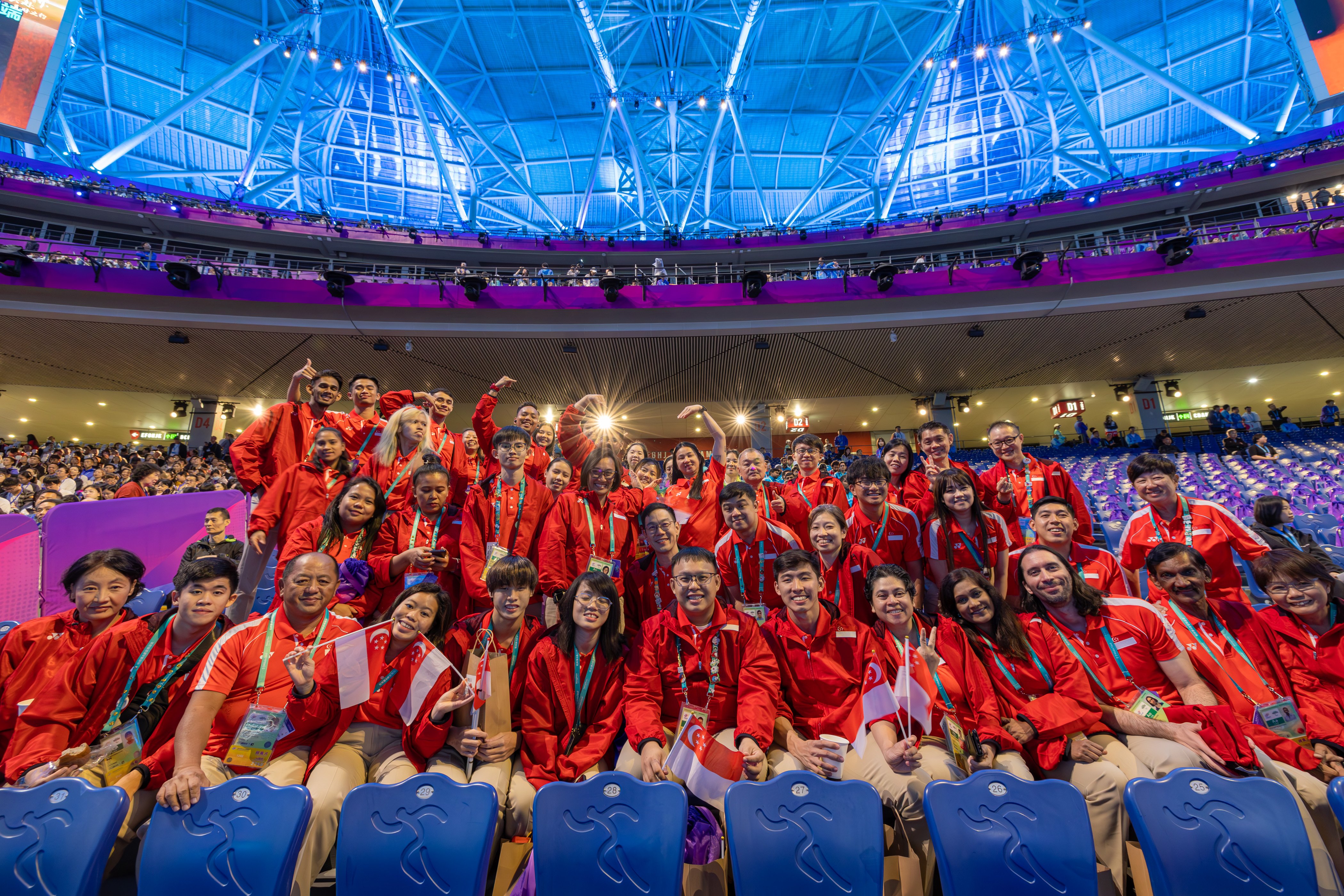 Team Singapore finished with three gold medals, three silver medals and two bronze medals in Hangzhou. Photo: SportSG/Dyan Tjhia
In keeping with the intimate mood of the night, the extinguishing of the Games cauldron was kept simple albeit not short on emotion. As the flame dimmed, a narrator described the surroundings to a group of visually impaired children and people on stage.
It was a nod to inclusiveness, so everyone can appreciate the symbolic close of the Asian Para Games in as equal a way as possible. A poignant end to what has been a week filled with meaningful tales to tell.
The 4th Asian Para Games took place in Hangzhou, China from 22 to 28 October 2023. For the latest Team Singapore coverage and news, follow Team Singapore on their social media channels (Facebook, Instagram, TikTok) or visit the official Team Singapore website.