Hangzhou 2022: Para powerlifter Aini works past mental block, finishes fifth
by ActiveSG Circle, on October 25, 2023
By May Chen
For more than two years, para powerlifter Nur Aini Mohamad Yasli had struggled with a mental block.
Singapore's first Paralympic powerlifter has a personal best of 81kg. Yet lifting anything over 80kg has been feeling impossible.
The 31-year-old chose one of the biggest stages to confront that fear, opting to attempt 83kg at the Asian Para Games in Hangzhou.
She did not succeed, ultimately finishing fifth in the women's up to 50kg class. But there was still some reward for Aini.
"I felt strong for that 83kg," she said. "It was a confidence boost for me. I really thought I would get that 83kg, but it was not my day."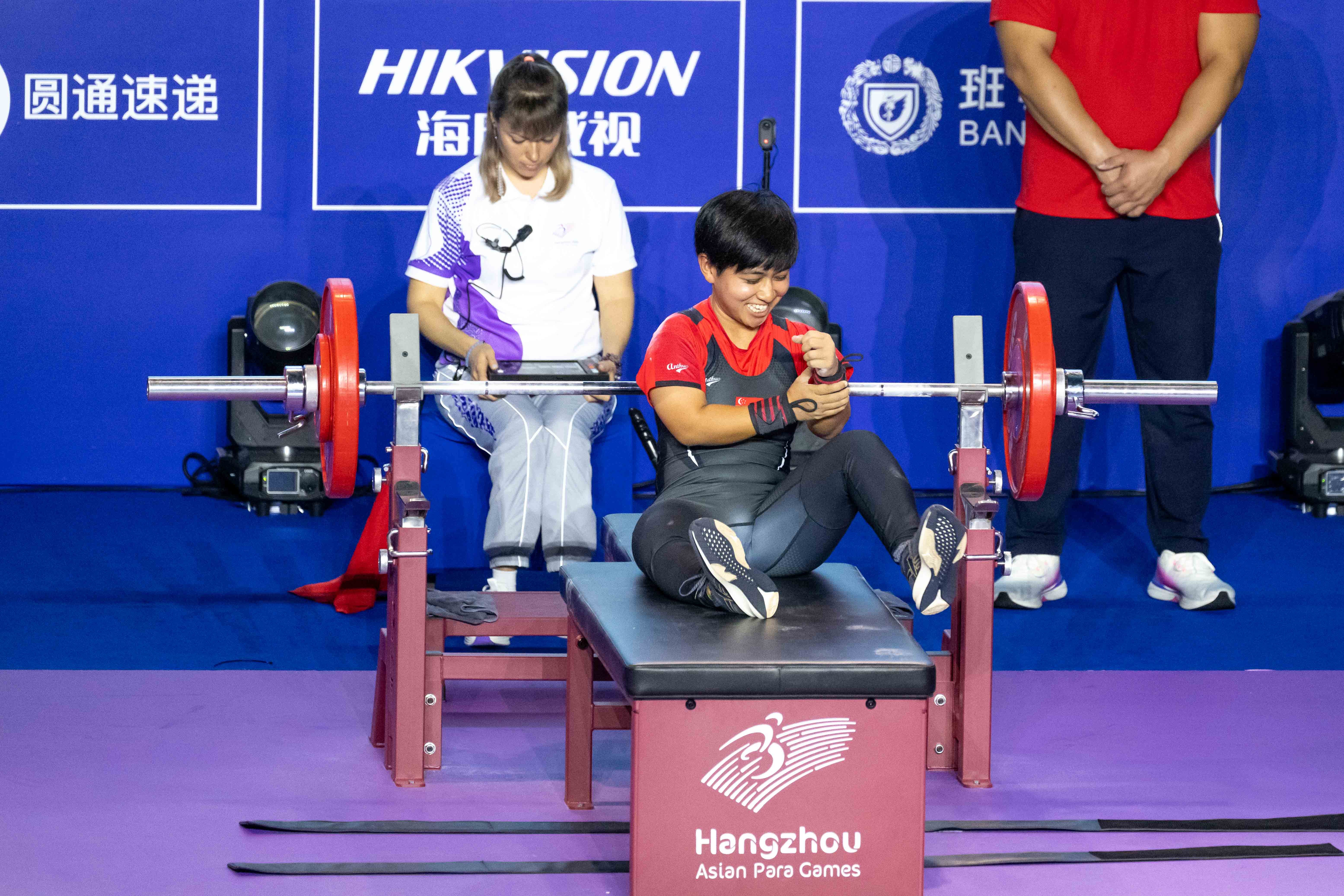 Aini is Singapore's first powerlifter at the Paralympic Games, and competed at the Tokyo Games. Photo: SportSG/Flona Hakim
It was a strong recovery, considering Aini started her competition on Tuesday (Oct 24) with a failed attempt at 78kg.
She later posted a successful lift on her second attempt at 80kg, before mustering her courage to attempt 83kg.
Said Aini, who is Singapore's first Paralympic powerlifter: "Every time I attempted more than 80kg at training, I started to doubt myself."
She credits working with a sports psychologist at the Singapore Sports Institute for the progress she has made in this department.
"Today, I trusted my abilities and that 83kg felt like I could progress more moving forward. I'm happy to see the changes we are making in training are working well."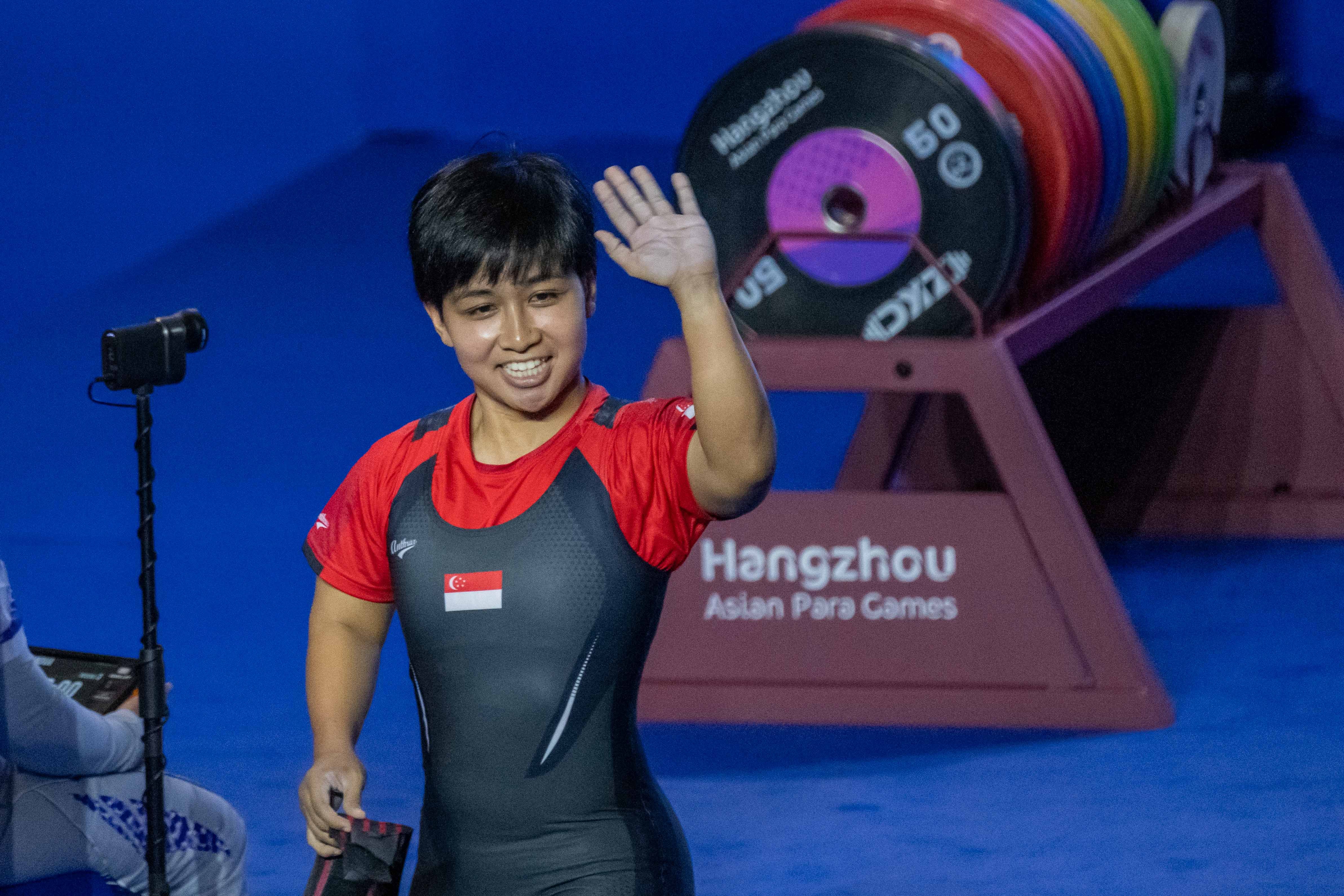 The 31-year-old credited progress made with her sport psychologist at the SSI, having struggled in training in the last two years. Photo: SportSG/Flona Hakim
Standards in Aini's event since the last Asian Para Games have risen by leaps and bounds. Case in point: A lift of 82kg was sufficient to get on the podium at the 2018 edition in Jakarta.
In Hangzhou, nothing less than a 96kg would have sufficed. Eventual gold medallist Wei Yi of China lifted 110kg for a new Games record.
Said Aini: "It is pretty insane, but at the same time, encouraging to see that if she can do it, it is humanly possible for all of us too.
"I gave my 100 per cent today and had no regrets at the overall outcome. I was satisfied with my performance but at the same time I'm looking forward to getting back to training to go for more."
The 4th Asian Para Games are held in Hangzhou, China from 22 to 28 October 2023. For the latest Team Singapore coverage and news, follow Team Singapore on their social media channels (Facebook, Instagram, TikTok) or visit the official Team Singapore website.