Hangzhou 2022: Patience pays off for Wushu exponent Jowen Lim after agonising 2018 miss
by ActiveSG Circle, on September 27, 2023
By Jeremiah Ong
Taolu athlete and joint-flagbearer Jowen Lim completed his revenge mission in style at the Xiaoshan Guali Sports Centre on Wednesday (Sep 27) afternoon as he put on a commanding display in the gunshu final to claim a creditable silver in the men's daoshu and gunshu all-around final.
Having missed out on the podium by a whisker in Indonesia five years ago, the victory in Hangzhou was twice as sweet for Lim.
"I am just so happy that I was fit for this Games and got to execute both my routines exactly like I choreographed. I had to alter my routine back in 2018 because of my injury so it wasn't the best feeling not showing the judges my original routine," Lim said.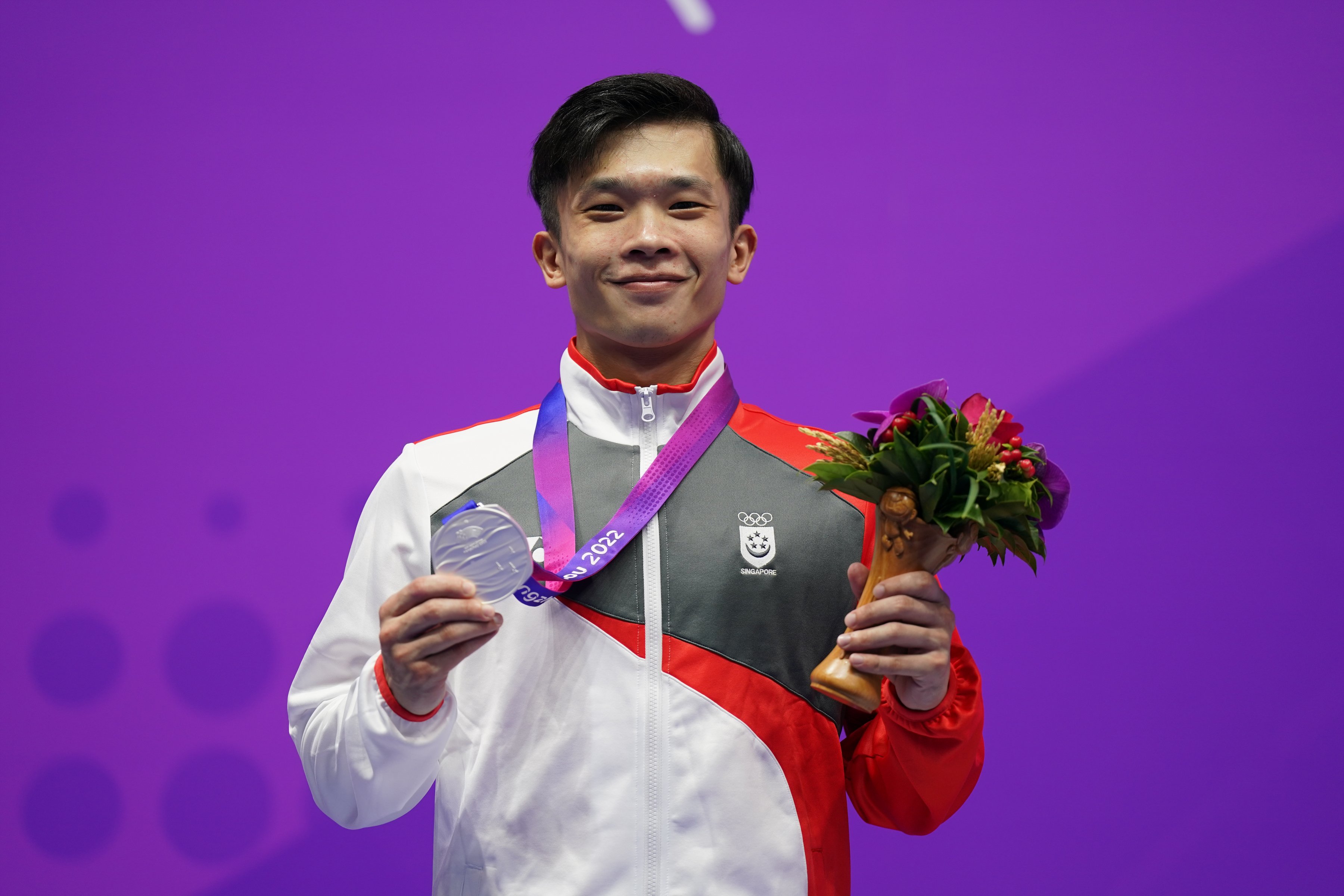 Lim missed out on the podium by 0.01 points in 2018. (Photo: SportSG/ Bryan Foo)
The reigning SEA Games gold medallist sat in third after his morning Daoshu routine earned him a 9.733, improving on his 9.700 showing at the previous edition.
Yet, he remained in dangerously familiar territory.
In 2018, he was also third after completing his daoshu routine, before a fourth in the afternoon session sent him crashing out of the top three.

Lim's daoshu routine scored 9.733, going into the break in third. (Photo: SportSG/ Bryan Foo)
But this time around, the 24-year-old ensured he avoided a repeat of that disappointment.
Lim leapfrogged Chinese Taipei's Wang Chen Ming enroute to second spot in the gunshu final, with a stunning 9.743 to snatch silver.
After seeing the scoreboard, Lim could not believe his eyes.
He said: "It was such a surreal moment I thought I was dreaming. It was pure happiness and a sense of relief as well.
"I thought that I would be fighting for bronze after my first event but I trained so much more for my gunshu which was my second event. I am just so glad that the judges appreciated my gunshu performance more than my daoshu. It really shows the hard work was not for nothing," Lim said.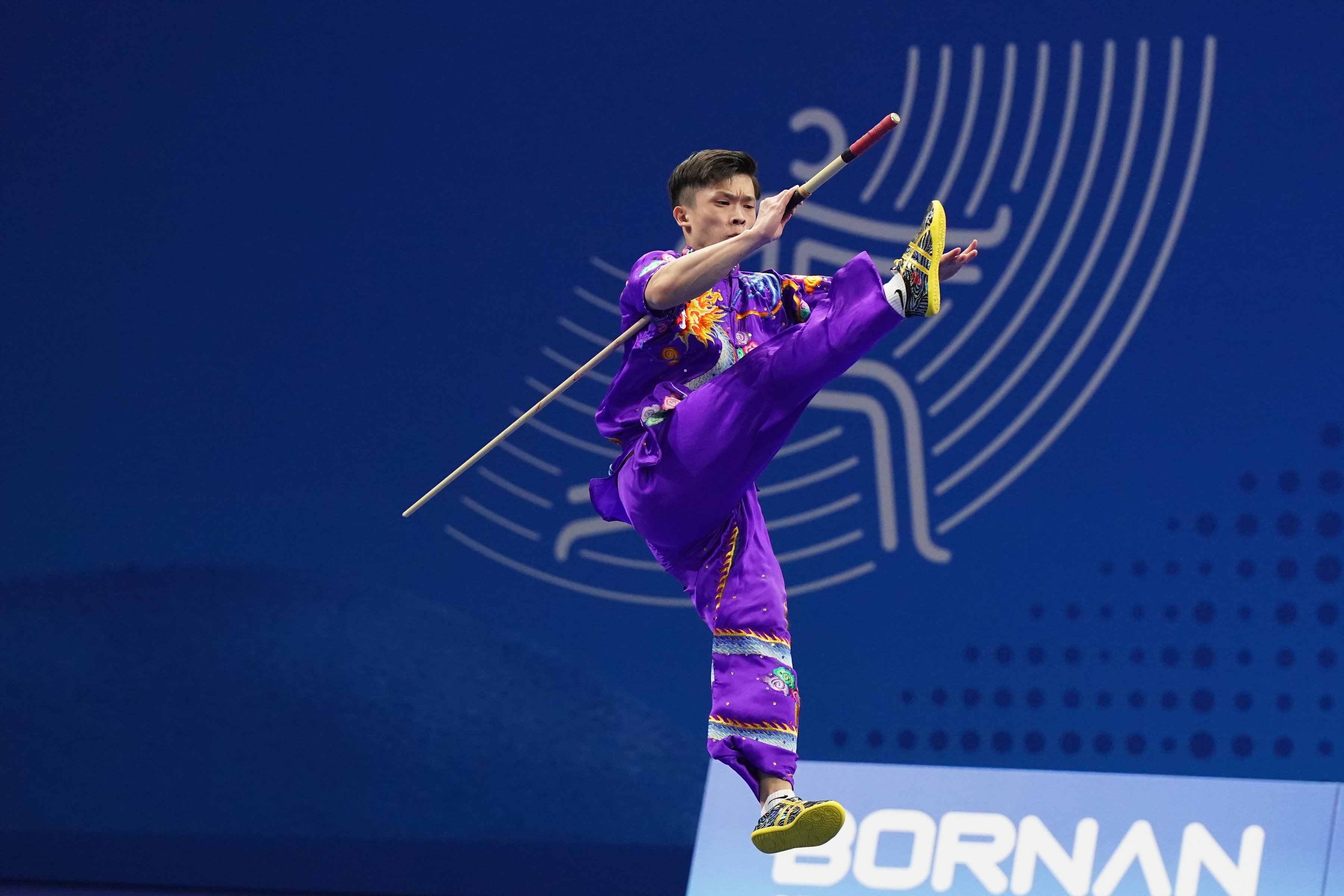 An inspired display in the gunshu secured silver for Lim. (Photo: SportSG/ Bryan Foo)
His combined total of 19.476 in the 11-man field ensured he would be a part of the victory ceremony this time round.
Ever the perfectionist, Lim had hoped for a better performance in his morning daoshu routine.


"I hoped I could have done better for my first event but ultimately I am content with both of my performances," he said.
His efforts meant that Team Singapore's wushu squad doubled their medal tally in Hangzhou and surpassed their best haul of two bronzes achieved in the 1994 Hiroshima edition.
But this achievement was extra special for Lim.


"It really means a lot as I wasn't able to compete in my best condition in 2018. There was some 'unfinished business' in a sense. I guess this is almost on par with my 2 bronzes in the 2019 World Championships," he said.

The former Asian and World junior champion has been representing Singapore since 2010 and is not looking to stop anytime soon.


"My aim is to one day be a world champion and that will forever be my goal till I retire. Training full-time really helps and I will go back and see what improvements I can make with my routines," he added.
He is already looking ahead to the World Combat Games held in Saudi Arabia next month and at the Wushu World Championships in November. The Singapore Management University undergraduate took a one-year leave of absence in February to train full-time.
The 19th Asian Games are held in Hangzhou, China from 23 September to 8 October 2023. For the latest Team Singapore coverage and news, follow Team Singapore on their social media channels (Facebook, Instagram, TikTok) or visit the official Team Singapore website.