Hangzhou 2022: Syahidah wins Singapore's first para archery silverware
by ActiveSG Circle, on October 27, 2023
By May Chen
Up until the final three arrows at the Fuyang Yinhu Sports Centre on Friday (Oct 27), it looked as if Nur Syahidah Alim had a good shot at the top of the podium.
A first para archery medal for Singapore at the Asian Para Games was already guaranteed by virtue of her making the final. But with six shots left and a three-point lead, the 38-year-old could even make it gold.
Her opponent, however, produced perfection when needed. India's Sheetal Devi fired six perfect 10s to eventually take the win 144-142.
Still, for the Singaporean, silver did not feel like settling.
"No regrets at all," said a cheery Syahidah after the match.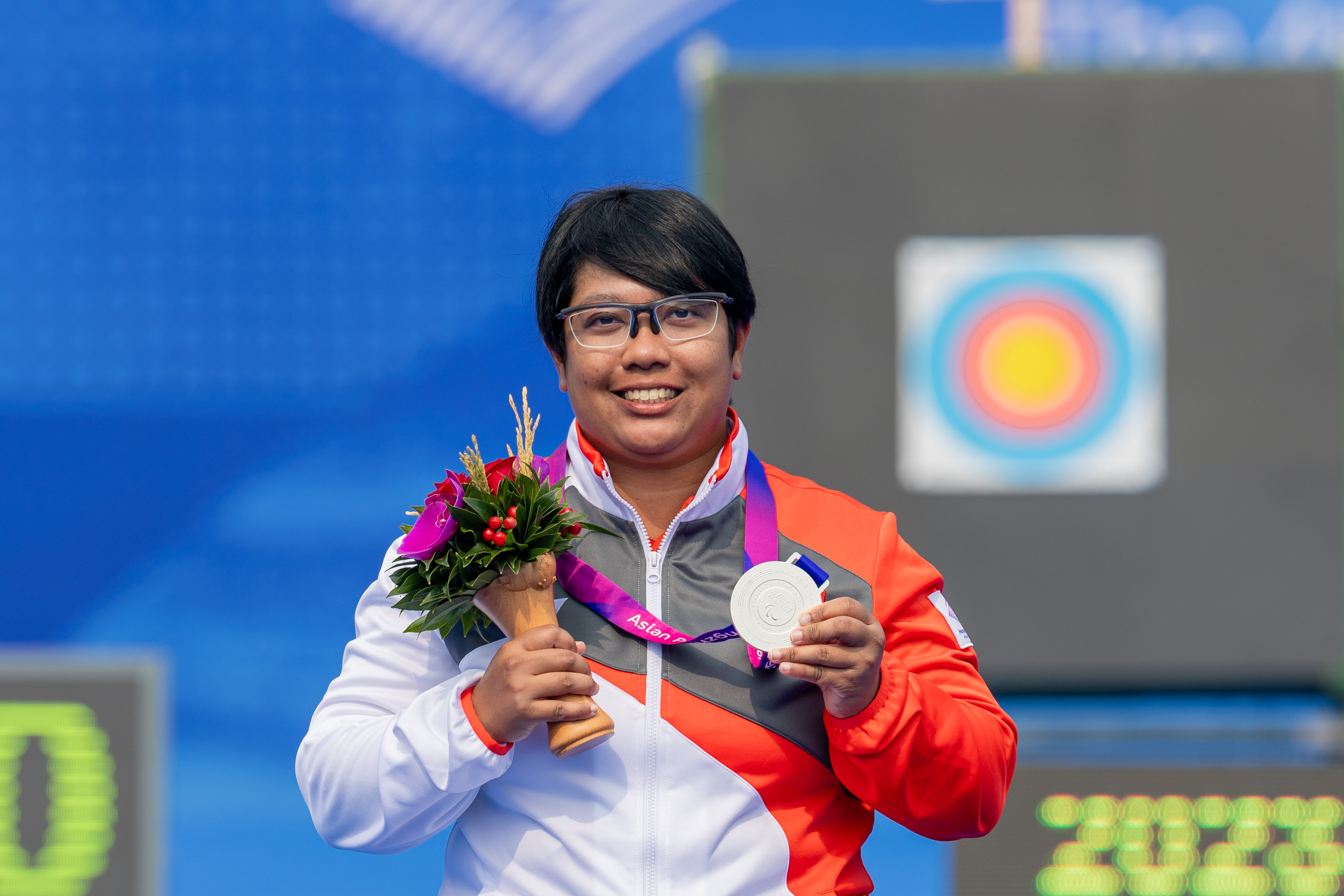 Syahidah's silver is Team Singapore's first para archery medal at the Asian Para Games. Photo: SportSG/Dyan Tjhia
"I'm really glad that I was able to shoot well for myself, up to the last arrow. The overall performance and mental confidence, from qualification all the way to the final, I'm really proud of myself for that.
"It was really important to me that I have a good purposeful start from the beginning. It's been going so well."
Syahidah's road to the gold medal match required consistency, stamina and quality performance over several days. Shortly before earning her place in the final, she beat China's Lin Yueshan 140-138 in the semi-final. Less than an hour later, she had to compose herself for the biggest match of her Asian Para Games.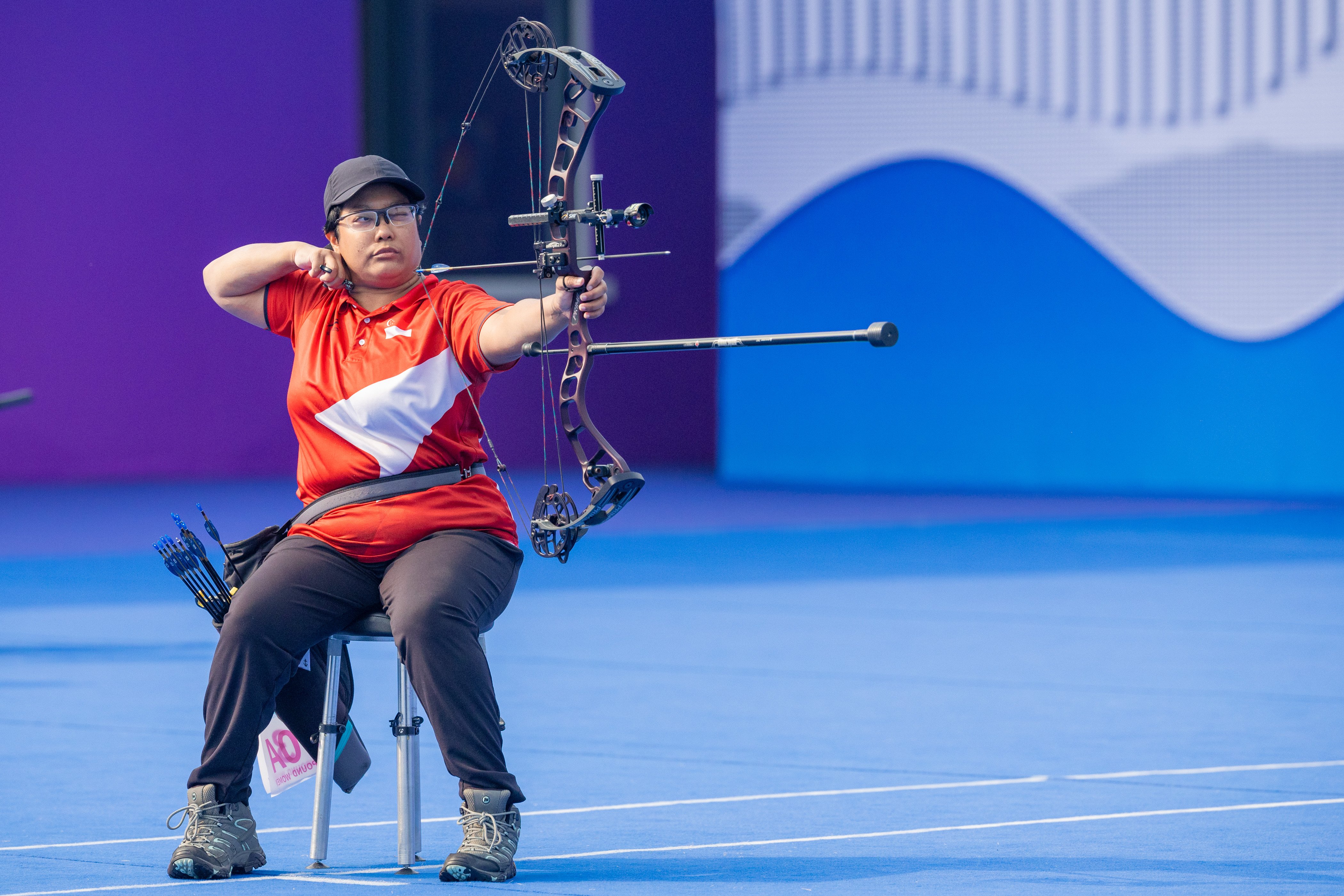 For the 38-year-old, the quality of her performance over the Games and the level of confidence she felt were some of the things she was most pleased with. Photo: SportSG/Dyan Tjhia
She said: "Between the last Games and this one, I've been working on a lot of things. The team at the Singapore Sport Institute and my coach have been pushing me to be a better version of myself, both as a person and as an archer. I'm just glad that the outcome is a win for us."
The shimmering silver hanging from her neck will go miles in boosting her confidence as she looks ahead, more specifically towards earning a spot at the Paralympics next year.
She said: "There are a lot of learning points with the Asian Para Games. My team and I will definitely work harder to ensure that I will be able to shoot and perform better in future competitions, including Paris."
The 4th Asian Para Games are held in Hangzhou, China from 22 to 28 October 2023. For the latest Team Singapore coverage and news, follow Team Singapore on their social media channels (Facebook, Instagram, TikTok) or visit the official Team Singapore website.