Hangzhou 2022: TeamSG para shuttlers end campaign in singles
by ActiveSG Circle, on October 23, 2023
By May Chen
For someone competing at the Asian Para Games for the first time, para badminton player Ang Chee Hiong was handed a tricky draw to make his debut with.
The 44-year-old Singaporean was drawn in the same group as two higher-ranked opponents, both from nations with rich badminton pedigree.
There was Thailand's Siripong Teamarrom, the world No. 13. Then there was Fredy Setiawan, who at world No. 2 is the highest ranked Asian in the world.
Ang's campaign in the men's singles SL5 ended after he lost both group matches. The world No. 14 was first beaten 21-9, 21-8 by Siripong on October 20.
Two days later, he faced Indonesia's Fredy and despite a creditable performance, was beaten 21-15, 22-20 by his formidable opponent.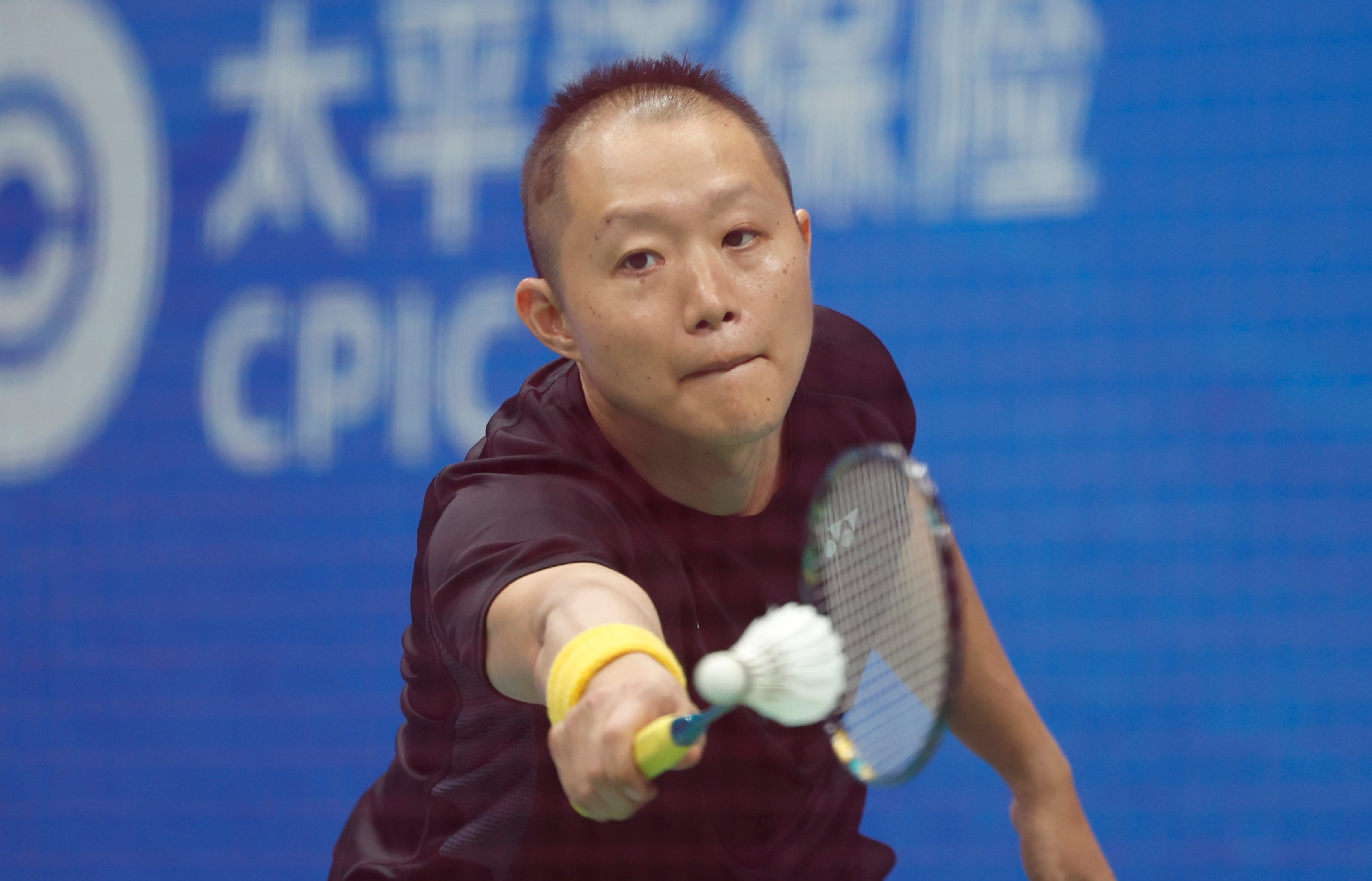 Ang Chee Hiong is making his Asian Para Games debut in Hangzhou. Photo: SportSG/Jeremy Lee
Said Ang: "I met (Fredy) twice before, at the Asean Para Games in Cambodia and this year's Indonesia Open. Unfortunately, I lost the match even though I was leading 20-16 in the second game. I believed I was too impatient in trying to take that game, that I ended up giving away six critical points in a row."
The results meant Ang finished bottom of Group A in the pool round, and did not earn a spot in the knockout stage.
He added: "If I could turn back the clock, I would slow down the pace so much more."
With the delayed Asean Para Games now taking place within the qualifying window for next year's Paris 2024 Paralympics, stakes are far higher and it is showing in the level of competition.
Said Ang: "It's very competitive, as everyone is out to accumulate points for next year's Paralympics in France."
Team-mate Tay Wei Ming also could not gain passage to the next round after finishing bottom of Group F in the men's SU5 event.
The 35-year-old veteran lost his opening match on October 20 against Malaysia's world No. 14 Muhammad Fareez Anuar 21-12, 21-16.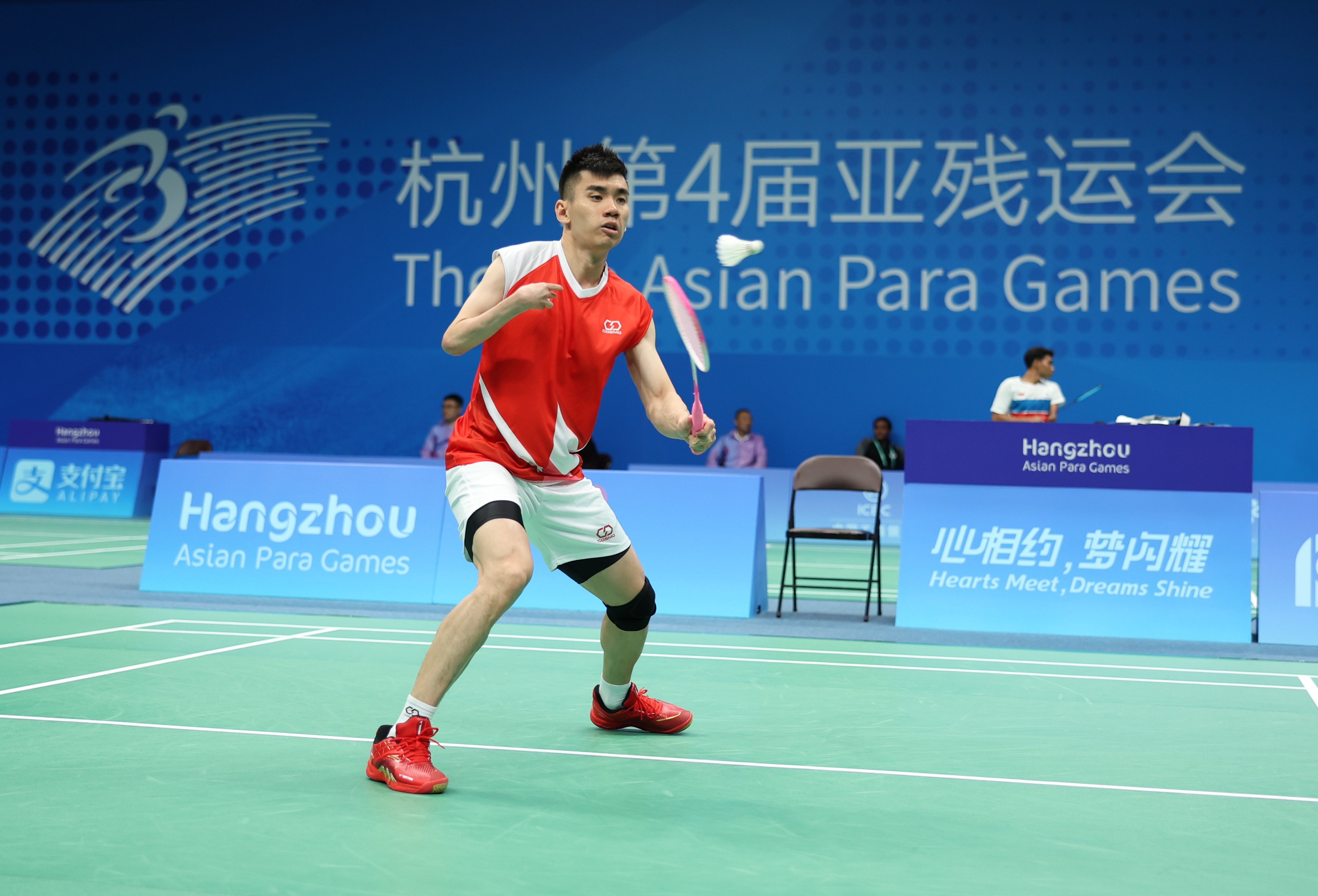 Both para shuttlers are making a bid to qualify for the Paris 2024 Paralympic Games. Photo: SportSG/Jeremy Lee
In a closer contest, Singapore's world No. 16 was beaten 21-17, 21-19 by India's No. 11 Chirag Baretha.
Both Tay and Ang were hoping their performance at the Asian Para Games will provide a boost in their bid to qualify for the Paris 2024 Paralympic Games.
The Singapore duo, however, will now focus their attention on their next men's doubles match. The world No. 5 pair are up against world No. 1s Chirag Baretha and Raj Kumar of India on October 24.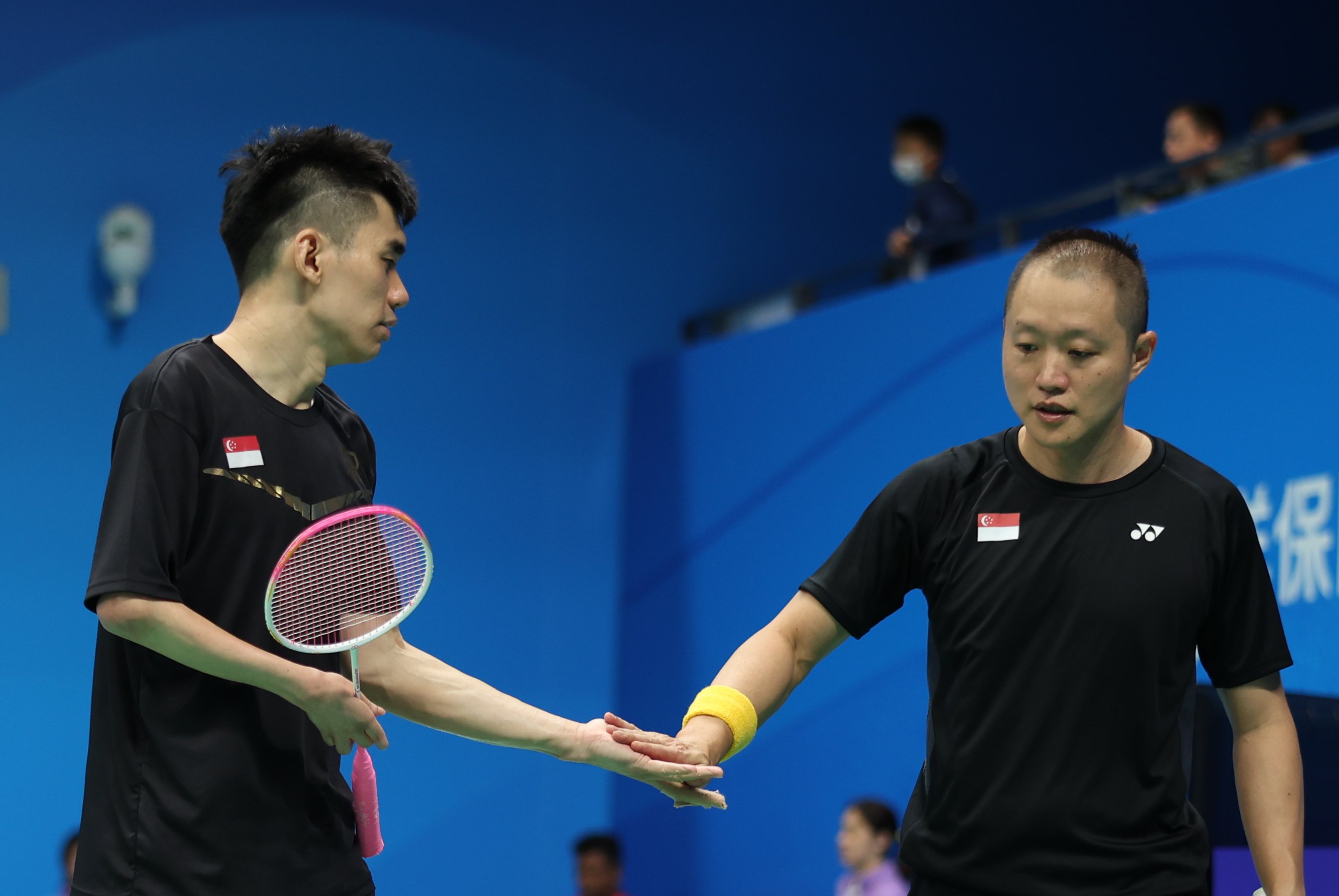 Tay and Ang will now focus on their next doubles match, where they meet the world's top-ranked pair from India. Photo: SportSG/Jeremy Lee
The 4th Asian Para Games are held in Hangzhou, China from 22 to 28 October 2023. For the latest Team Singapore coverage and news, follow Team Singapore on their social media channels (Facebook, Instagram, TikTok) or visit the official Team Singapore website.