Hangzhou 2022: Toh Wei Soong wins TeamSG's first medal at Asian Paras
by ActiveSG Circle, on October 24, 2023
By May Chen
Team Singapore is officially on the medal tally at the 4th Asian Para Games in Hangzhou.
Para swimmer Toh Wei Soong clinched the Republic's first medal at these Games when he took silver in the men's 400m freestyle S7 at the Hangzhou Olympic Centre Aquatic Sports Arena on Tuesday evening.
His time of 5min 12.16sec put him second behind Ernie Gawilan of the Philippines (4:58.29). China's Huang Xianquan (5:16.63) completed the podium.
Toh, 25, is no stranger to being on podiums when it comes to the Asiad. At the last edition in Jakarta, he won three medals – two golds (50m and 100m freestyle S7) and a bronze (100m backstroke S7).
With three more events on the cards in Hangzhou, silverware in his opening event of the Games was welcome news for Toh.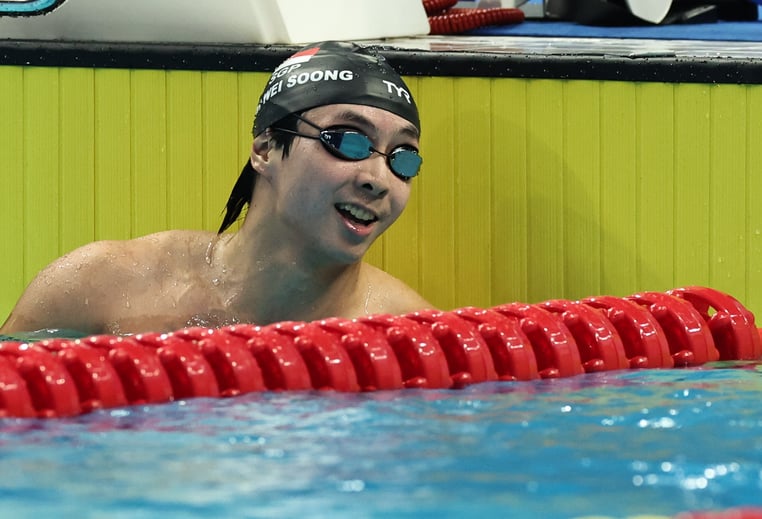 Toh Toh Wei Soong said he was not too pleased with his timing, but noted his focus is on the sprint events. Photo: SportSG/Jeremy Lee
He said: "I feel grateful to take the first medal of our 2023 campaign in Hangzhou. We'll keep them coming over the week because the Singaporeans are bringing out their best here and I'll be very happy to see the events we're about to win."
Toh noted that he was off the time he was aiming to hit, but the 400m freestyle is not something he has focused his recent training on.
Toh was also second to Gawilan in this event at the Asean Para Games held earlier this year in Cambodia, and only had good things to say about his rival.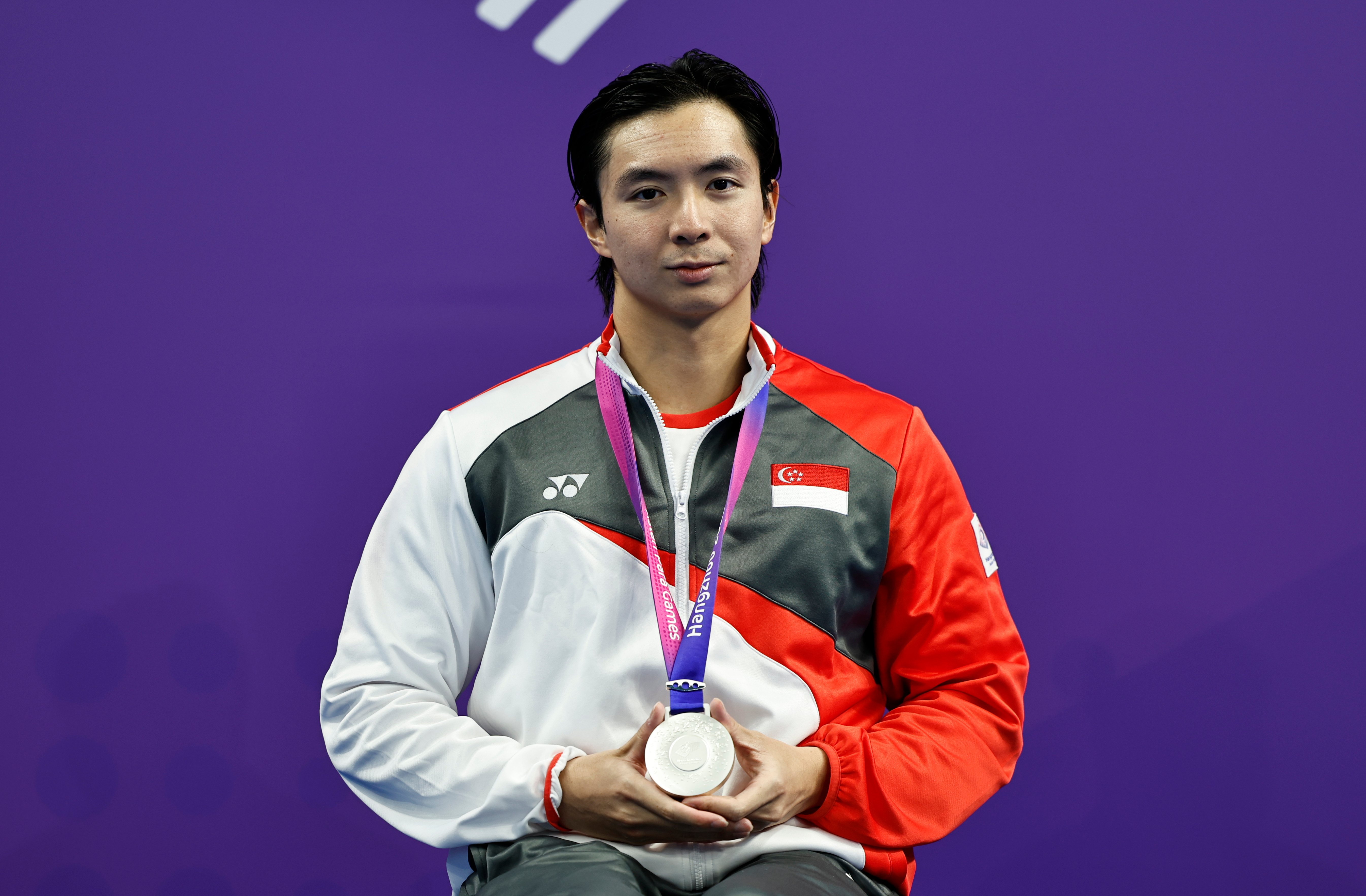 Toh, 25, won three medals at the last edition of the Asian Para Games in 2018 in Jakarta. Photo: SportSG/Jeremy Lee
"Ernie is a terrific person. I've known him for almost ten years and consistently he has been a wonderful person to compete against. From his humility in conversation to his tenacity in the pool, he is a very welcome friend to see every time we compete in common S7 events."
Toh is set to compete in the 100m backstroke S7, 50m butterfly S7 and 50m freestyle S7.
Shortly after his silver, another medal was added to Team Singapore's tally. This time, through Claire Toh in para table tennis.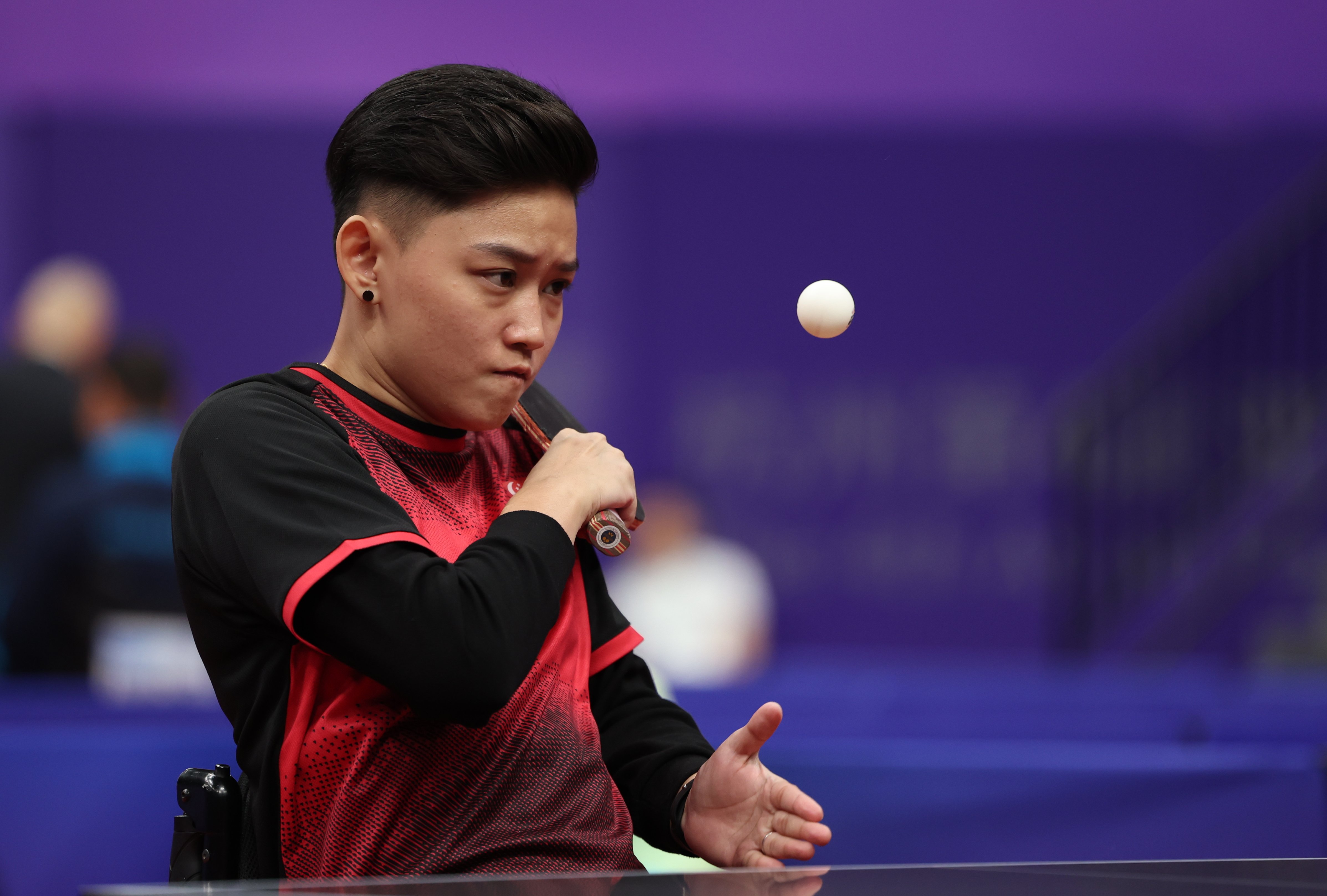 Claire Toh's joint bronze is Team Singapore's first-ever para table tennis medal at the Asian Para Games. Photo: SportSG/Jeremy Lee
The 30-year-old was beaten 11-4, 11-8, 11-3 in her women's singles Class 1-2 semi-final against China's Liu Jing. But by virtue of making the final four, the Singaporean had already guaranteed herself a joint-bronze.
This is Singapore's first para table tennis medal at the Asiad.
Her journey to bronze included a 11-5, 11-7, 11-4 win over another Chinese paddler, Mao Lin.
She said: "I was actually very nervous. I'm glad, but I could have done better for sure. But I'm sure with more practice and competition exposure, I'll definitely get better."
The 4th Asian Para Games are held in Hangzhou, China from 22 to 28 October 2023. For the latest Team Singapore coverage and news, follow Team Singapore on their social media channels (Facebook, Instagram, TikTok) or visit the official Team Singapore website.