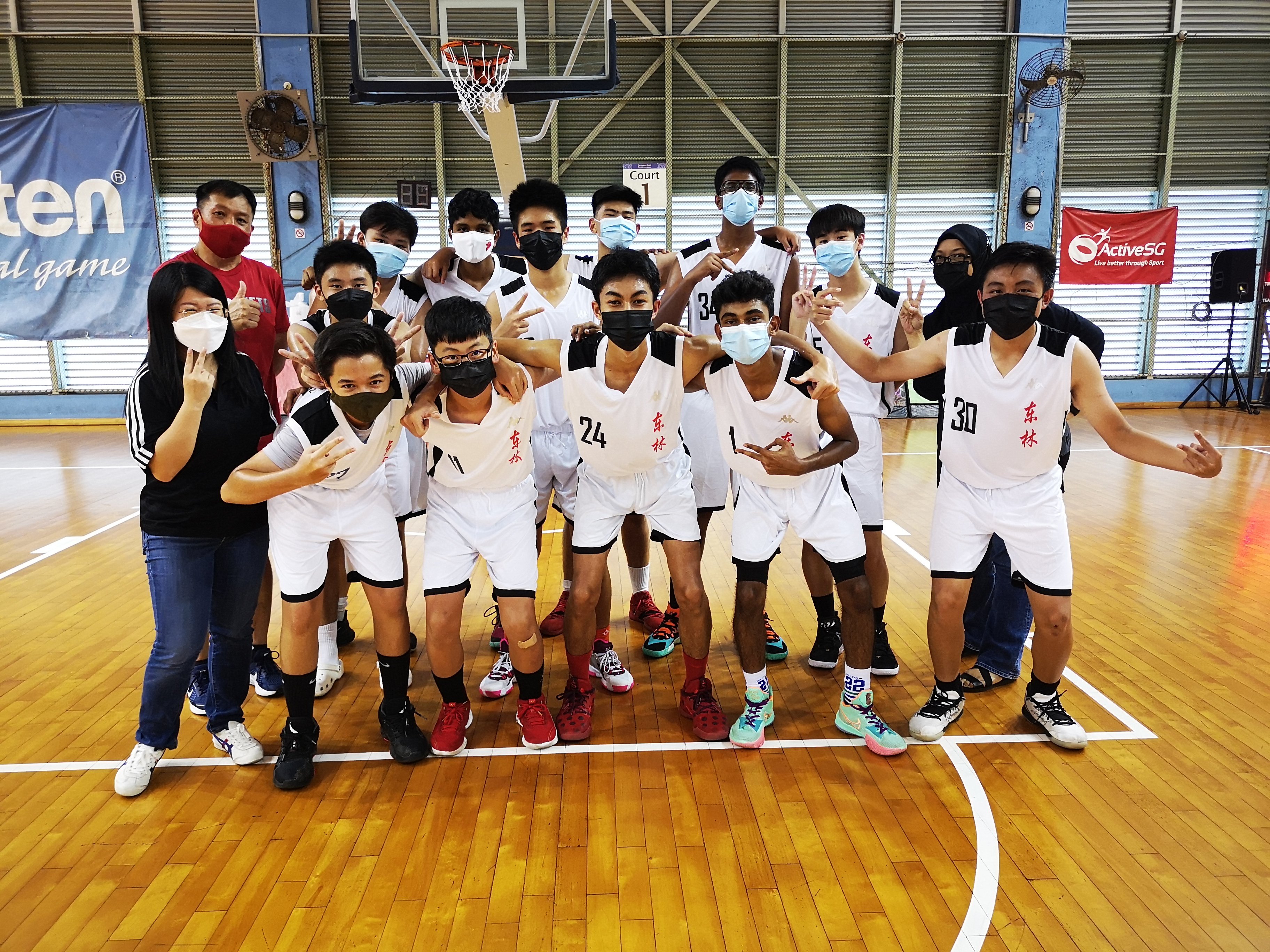 (Tanglin Sec School's B Div Basketball Squad 2022. Photo Credit : Glenn Mascarenhas)
By Glenn Mascarenhas
A merger between 2 schools leads to new uniforms, schoolmates, teachers and a new motto as well. All that looms ahead for Tanglin Secondary School which becomes one with New Town Secondary in 2023.
A sign of that merger already in place with popular coach Elvin Chong, who handles both the Tanglin Sec Boys and the New Town Sec Girls team. So, this edition of the National School games is personal for the lads of TSS who might be representing their old school for the last time together. Taking all that into account, the boys in white were determined to start their campaign with a bang. At the other end of the court, Kuo Chuan Presbyterian Sec (KCPSS) were up for the challenge. The teams clashed at the Singapore Basketball Centre for the B Division Boys' fixture on 1 April 2022.
(For all the news, post-match interview videos, stories, photos, fanzone details and much more from the 2022 National School Games, do visit our website : go.gov.sg/nationalschoolgames)
The first quarter kicked off with KCPSS seizing the initiative with a 3-pointer. Lionel Lim then provided a quick reply through a lay up for TSS with Too Zhi Xiang and Saif Bin Ismail respectively finding the hoop as well. Minutes later, a sublime wraparound pass by Zhi Xiang to Captain Neeraj Jayakumar Cuddalore saw the latter drive through to finish with a layup. The opposition fought back, but it was the Tanglinians who snapped up the advantage with a 17-08 score line.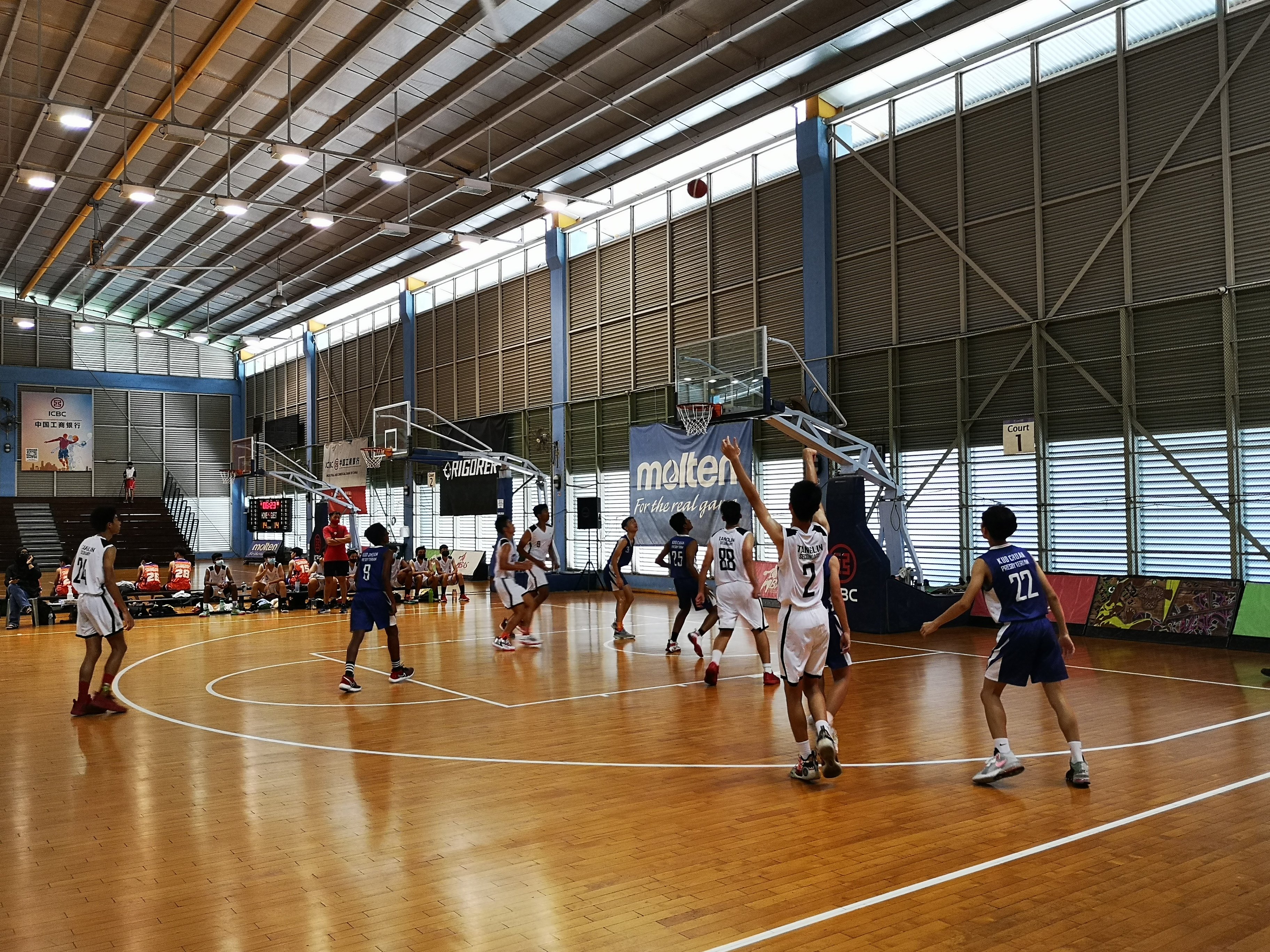 (Attempt from 3-point land by KCPSS. Photo Credit : Glenn Mascarenhas)
Into the 2nd quarter and Midhun Mohandas opened the scoring with a soft handed jump shot. A few bricked efforts from the KCPians followed before Saif found the hoop with Midhun matching his TSS team mate's effort 30 seconds later. A breath of life then for KCPSS when Anders Chua swished a three pointer in before Srinish Selvanayagam added another. Tanglin Sec Skipper Neeraj then led by example with a steal and a hook shot to keep his team ahead of the competition. The Tanglinians claimed the 2nd quarter 16-10, but it was Thanoosh Sivaraj of Kuo Chuan Presbyterian Sec who stole the spotlight with a buzzer-beater.
(Kuo Chuan Presbyterian Secondary's B Div Squad 2022. Photo Credit : Glenn Mascarenhas)
The 3rd quarter saw end-to-end action with both squads throwing the gauntlet down in their effort to lead. KCPSS' Anders, Issac Ng and Titus Tan respectively impressed with their 3-pointers. While Justin Chow, Neeraj and Midhun provided quick replies with the third quarter ending 17-10 in favor of Tanglin Sec.
Into the final quarter and Isaac impressed with some fine dribbling and 2 three-point shots to keep his team in the game. In the dying minutes of the contest, it was all about speed, accuracy and perfect passes with the Tanglinians claiming the spoils 16-13 and an overall win.
Final Score: Tanglin Sec 66 – 41 Kuo Chuan Presbyterian Sec
(Post-match Interview with Tanglin Sec Captain - Neeraj Jayakumar Cuddalore. Video Credit : Glenn Mascarenhas)
Following the win over the KCPians, Tanglin Sec went on to defeat Yio Chu Kang Secondary Sch 37-19. With 5 points from 3 outings, the Tanglinians must beat Pierce Sec on 11 Apr, stand a chance to qualify for a place in the semi-finals!
(For all the news, post-match interview videos, stories, photos, fanzone details and much more from the 2022 National School Games, do visit our website : go.gov.sg/nationalschoolgames)