Early Scare for Champions in NSG A Div Boys Volleyball campaign!
by Circle Stories, on June 12, 2022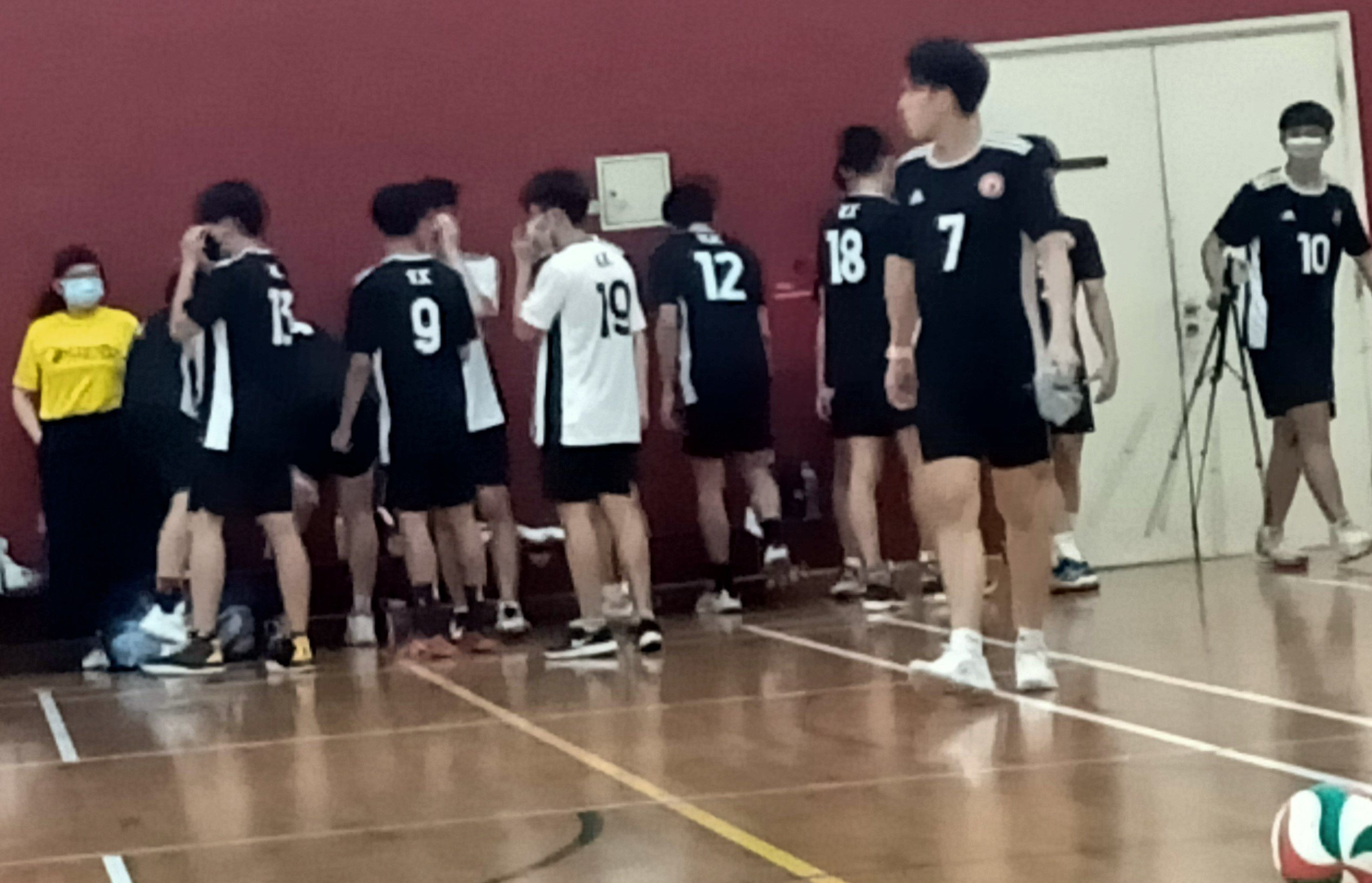 Victoria JC players very dejected at five-set loss. Photo credit: Suresh Nair
By Suresh Nair
DEFENDING champions Nanyang Junior College (NYJC) survived a five-setter scare, as they edged out Victoria Junior College 3-2 in the quarter-finals of the "A" Division campaign.
Over at Evans Road court on Friday 13 May, NYJC won the first set 25-22. But they strangely caved in over the next two sets at 25-20 and 25-19. They did however, rediscover their form in the later stages to win 25-21, to level the match and in the deciding match, they triumphed 15-11.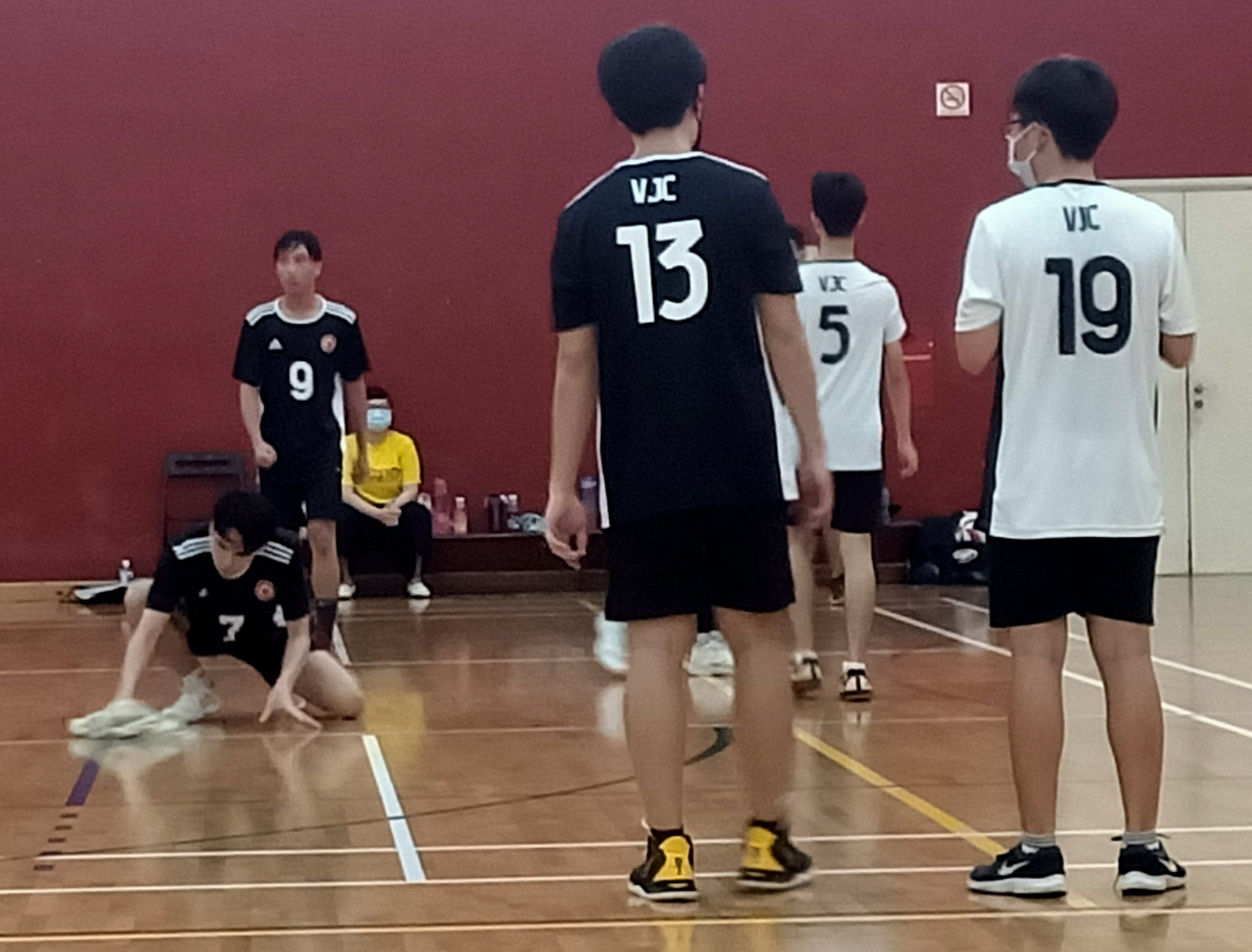 (Is the court-surface slippery, asks VJC players as they clean the wet-play area. Photo credit: Suresh Nair)
"Yes, we got over a five-setter scare," admits Nanyang skipper Jaren Tang. "Perhaps we were a little over-confident after winning the first set, but the players knew that they had to buck up and came back for the right victory."
Nanyang last won the title in 2019, but because of the Covid-19 pandemic, there were no matches the past two years. "Not easy to comeback," he says, "as we find out that the other teams are equally motivated, especially in taking us down."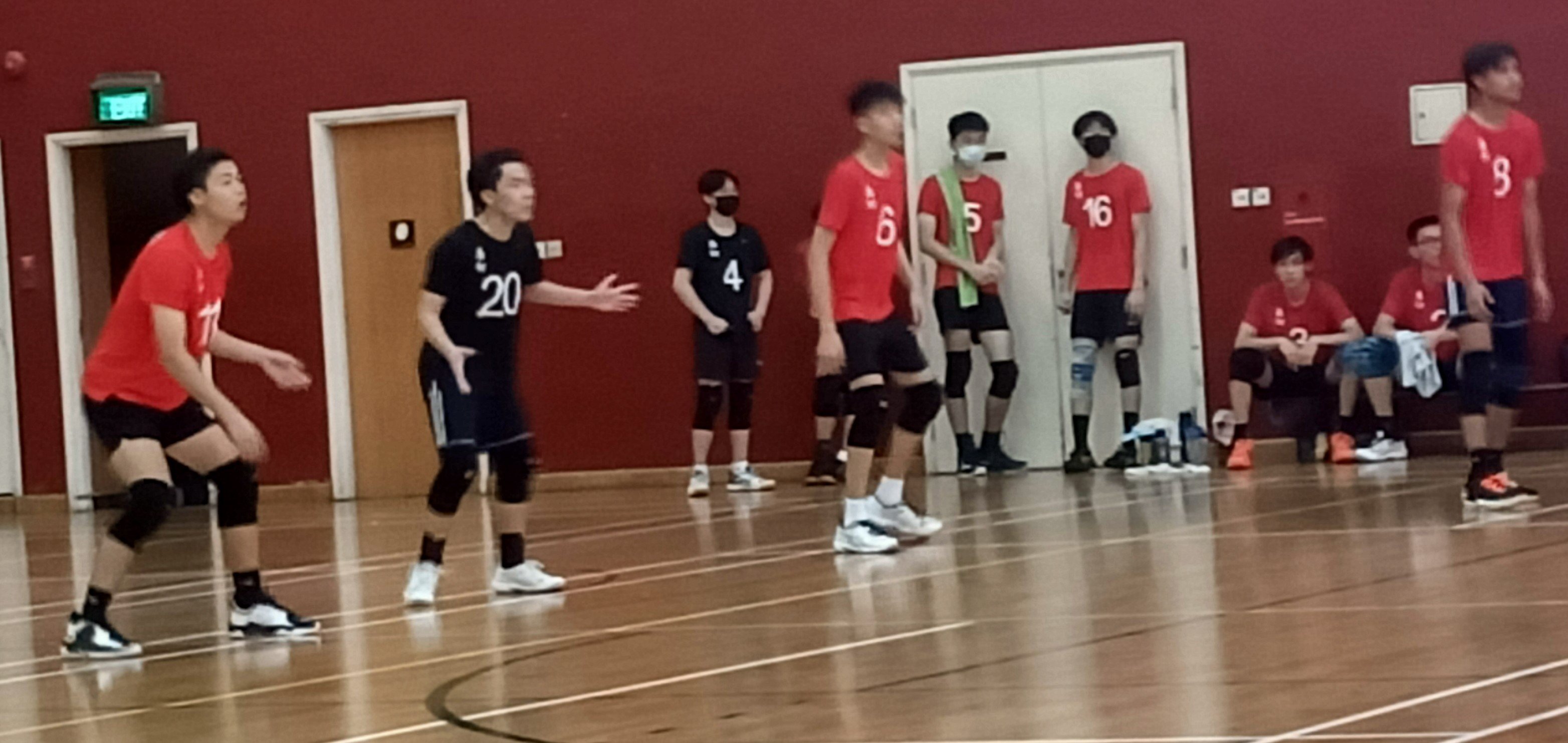 (Striking confidence in Nanyang team to come back to win 3-2. Photo credit: Suresh Nair)
What made a major difference was the element of serving, which is probably the most under developed skill in volleyball. I believe every team should develop serious serving strategies. I could see in Nanyang that there's no better way of taking control of a game than with an unstoppable server.
As Nanyang JC showed, common volleyball strategies for passing, in particular, include having players try and cradle the ball on their arms when they pass, thinking players can get better control of tough floaters, the longer the ball stays on their arms.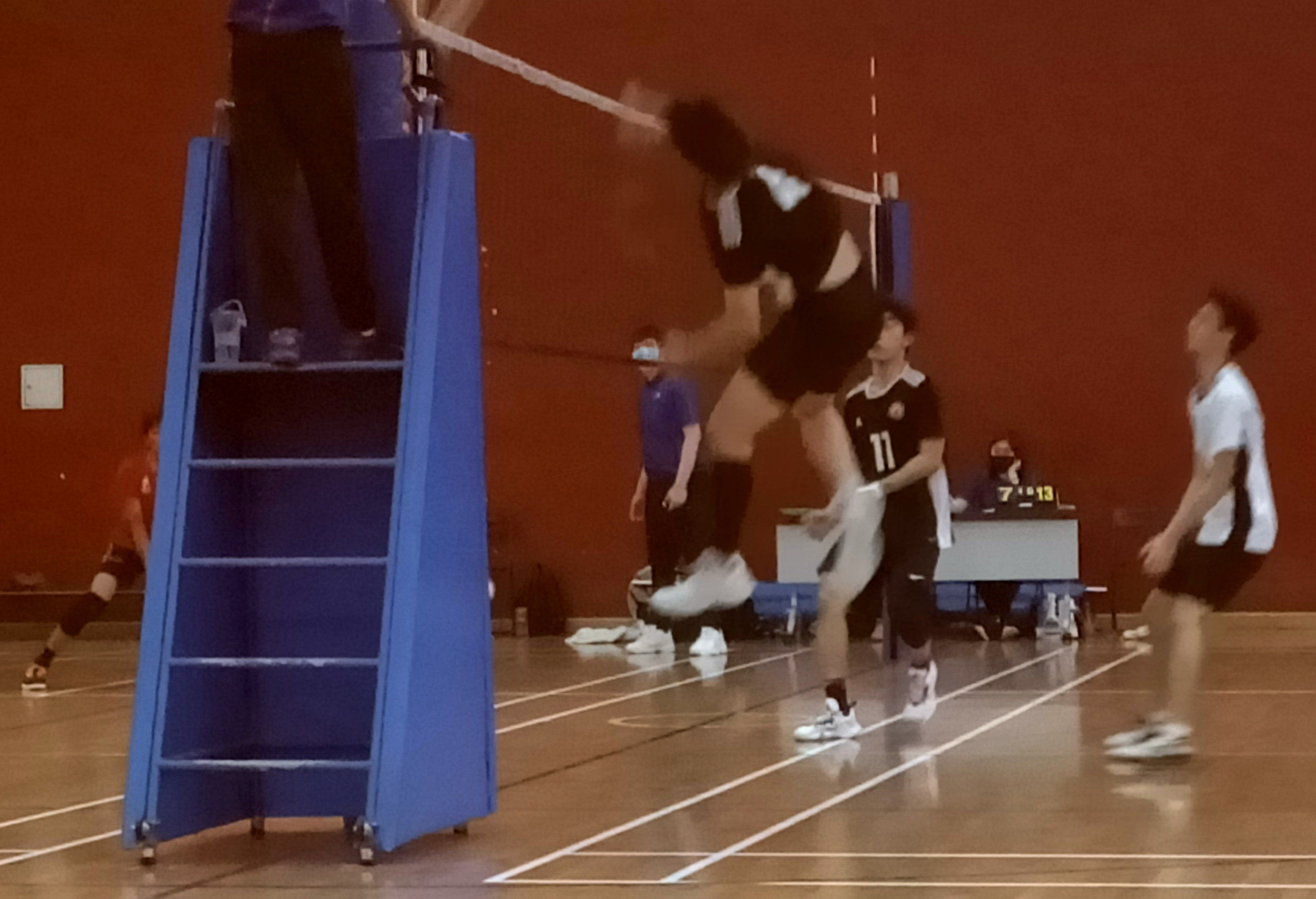 Driving smash from VJC as they pound the early pressure. Photo credit: Suresh Nair
Although this is usually a good idea, it may be better to be more aggressive when passing, particularly if the ball is floating well. In my view, I like to think of it as, you playing the ball, instead of the ball playing you.
Jared says: "In the end, the fighting spirit matters and I liked the way the team played and gave their best in team performance after the halfway stage of the match. This may well be their calling cards as defending champions for the semi-finals and thereafter."
(For all the news, post-match interview videos, stories, photos, fanzone details and much more from the 2022 National School Games, do visit our website : go.gov.sg/nationalschoolgames)
Related Events & Programmes